How to Remove Cover Photo on Facebook in a Few Steps?
Listen to the Podcast:
Learn how to remove cover photo on Facebook. Placing, uploading, and changing photos on social networks may seem like a simple and easy task, but the fact is that if you do not have enough familiarity with the web, this process can be chaotic. However, it is common for these things to happen and more if it is an activity that is practiced occasionally. 
We will show you how to delete or remove the cover photo from your Facebook profile. Considering that this process is as simple as changing your profile name, you must know the steps, and that's it!
This process is simple; if you are busy, you should know that very few minutes are lost in performing this action.
How to Remove a Cover Photo on Facebook?
Before starting this task, the most important thing is to manage your account, not third parties, to avoid confusion or hacking. There are 2 ways to remove a cover photo on Facebook. You can remove your cover photo either by using the Facebook app from your Android or iOS device or by using Facebook from your PC browser.
Interesting Story: How to Share YouTube Videos on Facebook?
How to Remove Cover Photo on Facebook from iOS or Android
Find the icon for the Facebook app on your iPhone or iPad and tap it to open it. Make sure you're signed in to your Facebook account.
Tap the menu icon (three horizontal lines) in the lower right corner of the screen, and then tap your profile picture or name to see your profile.
You can get to your cover photo by going to your profile page. At the top of your profile page, you'll see your current cover photo. Tap the picture on the cover to see it in full screen.
You'll see three small dots in the top right corner of the screen. When you tap on them, a menu with different options will pop up.
Tap "Remove Cover Photo" in the menu of options to get rid of the cover photo. You'll get a pop-up asking if you're sure you want to delete the cover photo. Tap "Remove" to make sure.
Your cover photo will be taken away, and you'll be taken back to your profile page. Depending on how you've set up Facebook, the cover photo space will now show a default image or be blank.
How to Remove Cover Photo on Facebook from Browser
Facebook can be accessed from any web-enabled device, including smartphones and computers. To remove your profile picture, follow these steps:
Launch a web browser on your preferred device, navigate to Facebook's homepage, and log in to your account.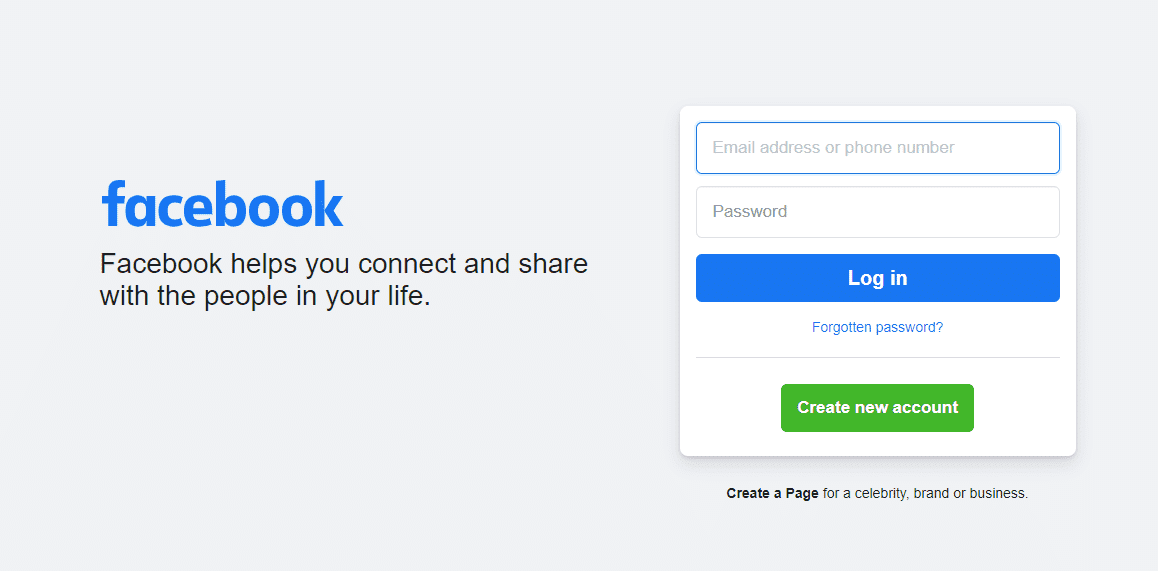 Select your name from the menu that appears when you click the profile icon.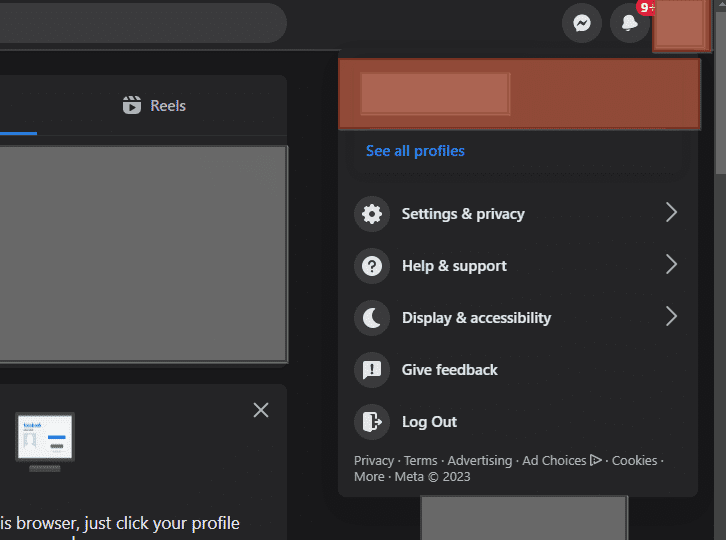 Open the cover photo by tapping on it.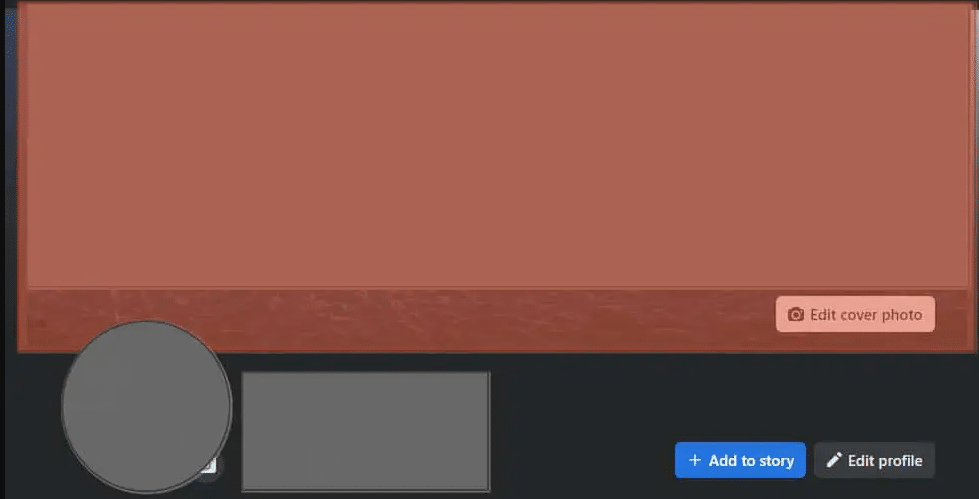 Navigate to the cover's right side and click the three dots there.

Now select "Delete photo" from the list of options.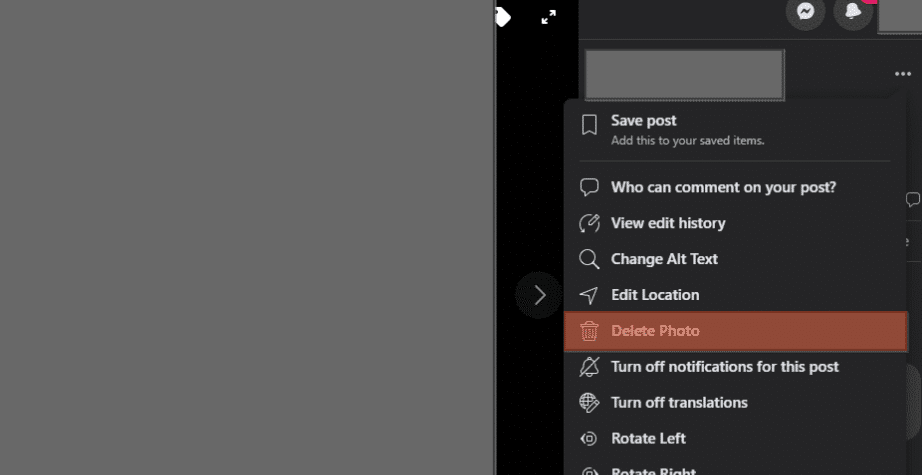 It will show the confirmation dialog. Verify that you want to remove the cover photo from your profile.

Finish Removing or Changing the Cover Photo from Your Facebook Profile
Don't want any cover photo and want to delete it once and for all? Well, do the following and get rid of unwanted images.
Place the mouse over your cover image without clicking it; then, you will see the option 'Edit cover photo'; lightly click on this option and choose your last step.
As soon as you click on the option that we mentioned above, the following will appear immediately: 'select a photo, upload an image, move and delete
Since you want to delete your cover photo, you will give your last click on the trash can, which is the icon that has that option, and that's it. If, for some reason, the page asks you a second time if you are sure you want to delete that photo, you have to affirm.
In short, the image will be deleted, but if the photo you just deleted still appears on your cover, you should refresh the window, and you will see that the image on the surface is no longer there and appears instead as a black box.
Decide if it is better to leave your cover without an image or find one you like that adorns your social network profile as much as your profile picture does.
Do not forget that you can change or delete these photos as often as you want; you must follow the appropriate steps to avoid unnecessary accidents.
Related Read: How to Make a Reel on Facebook?
Bonus: Tips to Create Engaging Facebook Cover Photos
Here are some ways to make an interesting cover photo for Facebook:
Follow the given measurements: Facebook suggests that cover photos be 820 pixels wide by 312 pixels tall on desktop and 640 pixels wide by 360 pixels tall on mobile. By using the suggested sizes, you can make sure that your cover photo looks good on all devices.
Choose a high-quality image. Your cover photo is a reflection of your brand or personality, so make sure you choose a high-quality image that does you justice. Use a clear, high-resolution image that doesn't have pixels.
Think about the writing: Pay close attention to the way your cover photo is put together. Make sure the subject of the photo is in the middle and isn't hidden by your profile picture or anything else on Facebook.
Use a relevant picture: Your cover photo should show who you are or what your brand is. Use a picture that fits your business or your interests.
Use text sparingly. You can add text to your cover photo, but it should be short and easy to read. Use fonts that are big and easy to read, and keep the text to a few words or a tagline.
Change your cover photo often: Keeping your cover photo fresh and up-to-date is a good way to keep people interested in your Facebook page. Change your cover photo to reflect new promotions, events, or the time of year.
Try out different cover photos: If you're not sure what kind of cover photo will connect with your audience, try out different ones to see what works best. Engagement metrics can be used to see which cover photos do better than others.
Final Thoughts
Getting rid of a cover photo on Facebook is easy and can be done in a few simple steps. The process is the same whether you have an iOS or an Android device. If you follow the steps in this guide, it will be easy and quick to get rid of your Facebook cover photo. Remember that removing your cover photo won't delete it from your Facebook account. Instead, it will be stored in your "Cover Photos" album.
Follow some of the tips we've given for making an interesting cover photo to make sure your Facebook page looks good. Having an up-to-date cover photo can also help keep your Facebook page fresh and interesting for your followers.
Subscribe to Our Latest Newsletter
To Read Our Exclusive Content, Sign up Now.
$5/Monthly, $50/Yearly