How to Edit Stories on Instagram with These Simple Editing Tips
Listen to the Podcast:
With the appetite we have to document and share information immediately on social networks, Instagram Stories have become one of the most used platforms by all kinds of users. Today we will explain how to edit stories on Instagram. 
You will be able to do it in two ways. You can highlight individual stories you particularly like, but you can also create collections of several stories. In these collections, it will not be necessary for all the stories to be from the same day, so it can be helpful to highlight everything that was experienced on a trip or event.
How to edit or delete stories on Instagram
To do this, click on your profile and click on the story you want to edit.
The stories that you have highlighted usually will begin to be displayed. When you are in a specific one you want to delete, press the More button at the bottom right with the icon of the three points. You will see two options, one to remove the story and another to edit the collection.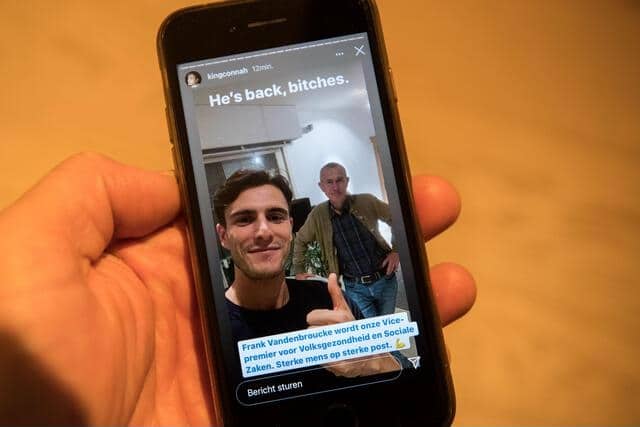 If you press Remove from featured stories, you will delete the story, and it will no longer appear in the featured section. If the story is part of a collection, it will no longer appear in the collection. You also must know that if you delete all the featured stories from a collection, they will disappear completely.
If you click on Edit Featured Story, you will return to the story editing panel, where, among other things, you can continue selecting the stories that make up your collection.
To add more stories to the collection, once you are editing a featured story, you have to click on the Archive column so that all the ones you have uploaded will appear again. Here you select the ones you want and hit Done.
Related Reading:
How to Increase Organic Instagram Likes?
How to Get Verified on Instagram?
Tricks to rock your Instagram stories
We will discuss eight amazing tricks to excel your Instagram stories in a quick time. 
1. Turn your LivePhotos into Boomerangs
Without going through apps or multiple bullshit. Open your Instagram stories, swipe up, and choose your live photo.
When you have it selected, press the screen for a couple of seconds until the word "Boomerang" appears and… Magic! Your Live Photo has just become a Boomerang.
2. Link your posts to your Stories.
It is okay that we do not have the " swipe up " thing, and we cannot put links to our website because we do not have 10 thousand followers, but we can take our audience from a story to our post; how? Very easy.
Choose a post from your feed, click on share, "share in stories," and that's it. You already have a story with a clickable link to your post.
3. Copy a photo from your camera roll
This one is monger-proof. Choose one of your photos, and click the "export" button.
From the options, select copy.
Now, open your stories, open the text option, and hold until the paste option appears. Just like that, you already have the photo ready for you to put all the emojis, gifs, and little shit you want.
You will think what we have just told you is bullshit but wait, here comes the good part. You can upload a video, a photo, or a colored background and paste the photo you just copied on top. Why isn't this change so bad?
4. Take the colors out of Instagram
Do Instagram color options fall short for you? We assume that you already know that you can choose colors from the photos with the dropper that appears next to the color options of the brushes, text tools, etc. But there is something else you can do.
Open the stories and select the brush; hold down any color options below on your screen until the color slider opens. Now you only have to choose the color that you like the most.
5. Make your emojis shine
Open your stories, and select the text tool with the Neon font. Add an emoji, and it will come out with a slight glow behind it. It's bullshit bigger than a thing, but we can't help but love it.
6. Fill with color
Did you think the only way to fill in the color was by brushing the screen with your finger? Well, there is something more manageable. Select the brush in the upper right corner and choose a color. Press and hold the screen for about two or three seconds until the screen automatically fills with the selected color.
7. Insinuate without teaching
We are going to make a combo with the previous trick.
Upload a photo to your stories and fill it with color as we had taught you. Now comes the trick. Select the rubber and the size you want it to have with the slide on the left of your screen. Now go erasing with little touches or brush strokes to reveal the image you had below.
Hashtags are a necessary evil that dirties those precious and careful photos we want to upload to our stories. We cannot live without them, but what we can do is hide them.
We can hide them directly behind a gif or emoji or make them "disappear" by giving them the same color as the background. Just choose the dropper for the text tool and choose the background color. The best thing is that Instagram will register them even if you don't see them yourself.
Subscribe to Our Latest Newsletter
To Read Our Exclusive Content, Sign up Now.
$5/Monthly, $50/Yearly