How a CPQ Software Solution Helps Sales Team Save Time?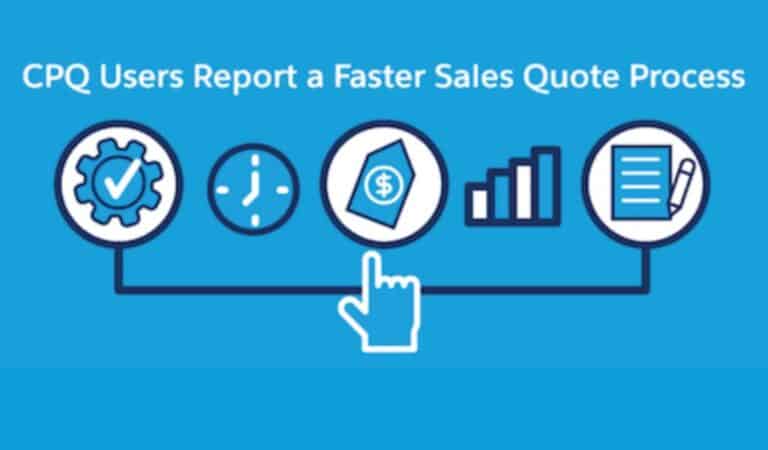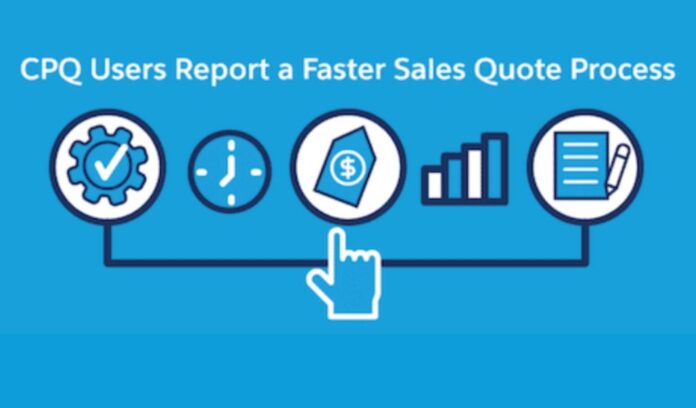 Listen to Podcast:
To consistently achieve its objectives, a sales team needs to invest in the right strategies to connect with the customers and encourage them to make a purchase. This includes identifying the right customer, successfully implementing marketing tactics, generating compelling quotations and proposals, offering 24*7 customer support, and more.
Generating impactful quotes is crucial especially if your company is dealing with high-value products. However, creating these quotes manually is a time-consuming task considering the complexities involved in determining the pricing structure, choosing the right product configurations, finding eligible discounts, and more. This affects the efficiency of the sales team leading to a significant delay in sending the quotes and closing the deals.
A Configure Price Quote software (or CPQ software) takes away the hassles of generating quotations manually, thereby allowing your sales team to spend less time preparing quotes and more time closing the deals. It helps you automate and scale the quote generation process to provide competitive quotes and error-free proposals to the customers and keep them engaged with your business.
In fact, it is proven that CPQ software can eliminate up to 40% of human errors. Further, companies that use a CPQ tool have observed a 17% growth in lead conversion rate ever since they started using this outstanding tool.
In this post, we shall understand how CPQ software can help the sales team save time and boost their efficiency for closing deals faster.
5 Ways CPQ Software Solution Boosts Sales While Saving Time
1. Generates Accurate and Automated Quotes
An intuitive CPQ software helps sales teams generate complex quotes accurately without relying on the team members to draft quotations manually for every potential customer. It automates the entire quote creation process with its intelligent data processing engine to create impressive quotations offering crucial information about the products and their pricing.
By eliminating the need for maintaining complex spreadsheets and word documents, CPQ software combines product or service information, customizations, quantities, discounts, and more to create error-free and personalized quotes for your clients. As CPQ solutions reduce the time required to draft quotations, it leads to an increase in the quoting capacity. In other words, your sales team will be able to produce more quotes without compromising on their quality.
A CPQ tool prevents your sales team from making mistakes in the quotations thereby helping you close deals faster and scale your business.
2. Allows You to Draft Clear Proposals for Customer Inquiries
A robust CPQ solution offers an excellent medium to draft impressive proposals for customer inquiries. These proposals contain compelling details of products or services along with the necessary service contracts, complementary products, additional training, and more to address all the customer's questions and provide satisfactory answers.
With the help of built-in templates, you can customize these proposals with personalized fields, content placeholders, images, and more. All the required data can be placed in the document without any manual intervention. This speeds up the entire proposal creation process and ensures your prospects do not disengage from your sales process at any point in time.
Personalized proposals set your business apart from your competitors and deliver a positive impression of your brand to your prospects and customers. It presents the desired information in a well-designed layout that is likely to grab the customer's attention at the right time while ensuring zero misunderstandings.
CPQ software speeds up the productivity of your sales team by allowing them to spend time closing deals instead of creating proposals manually.
3. Integrates with CRM to Optimize Customer Experience
Most CPQ software can be integrated with Customer Relationship Management (CRM) platforms to transform the sales processes for maximum productivity. CRM software provides sales professionals with deep insights into the customers and their behavior to help them navigate their sales journey better and present them with personalized offers. It helps them conduct in-depth research with crucial customer data and present your company as a trusted advisor.
By integrating the product catalog, pricing attributes, and customer information in a centralized platform, sales professionals can minimize the time required to create proposals and quotations. With one click access to all the required information, the sales professionals can discover the right products and adopt a custom strategy to sell them to the customers thereby accelerating the overall sales cycle. 
The CPQ-CRM integration helps the sales team identify excellent sales opportunities for cross-selling and upselling to customers for boosting sales and generating additional revenue.
4. Collaborates with Other Departments Seamlessly
CPQ software offers a brilliant solution to the sales team for streamlining the quote generation and management process thereby increasing the process efficiency. Besides, this tool helps various departments come together and work towards achieving your company's goals. It makes accurate information readily available to all the teams thereby helping them do their jobs with an increased speed and more efficiently.
With the help of the right CPQ tool, departments, such as sales, customer support, finance, and marketing can work collaboratively to close the deals. By introducing transparency to the entire process, your team members can learn more about the prospects, customers, and internal sales strategies. It motivates the whole team to build tailored quotes and proposals that match the needs of the customers and prospects.
5. Enables You to Make Better Business Decisions
CPQ software helps you build a more efficient sales process by offering your sales team more visibility and control over enhancing customer relationships. With the right CPQ tool, sales teams can deliver accurate quotations and proposal documents to customers at the right time and accelerate their buying journey. It eliminates the delays caused for deal closures due to the manual quote generation process and enhances team productivity. 
The sales team can also leverage automation offered by CPQ applications to speed up the workflows and boost process efficiency. For example, you can rely on an automated approval process for getting the quotations reviewed and approved by the key stakeholders before sharing them with the customers. CPQ tool will automatically send an approval request to the desired team member as soon as a quote is generated. This will reduce the number of manual administrative tasks and the time taken to complete them.
Besides automation, CPQ software presents you with excellent data insights through its intelligent reporting and analytics tool that helps you monitor key performance data which in turn helps in better decision-making.
For example, a CPQ tool can monitor market trends and the latest pricing structures using artificial intelligence to suggest the best pricing model for your offerings. By identifying the best sales opportunities, the CPQ application helps you concentrate on selling efficiently. You can leverage intelligent insights in sales performance and profitability to improve your sales efforts and boost your business' revenue.
Wrapping Up
A robust CPQ software can speed up your entire sales process by increasing the efficiency of generating quotes and saving time. By allowing your sales team to have the right information at their fingertips, it can empower them to generate accurate quotes and proposals to convert prospects and close sales deals faster. It brings transparency to your sales processes and fosters better team collaboration.
Considering the various ways in which a CPQ tool helps the sales team improve their performance, you can count on this tool to transform your sales processes and grow your business. 

Author Bio 
Hazel Raoult is a freelance marketing writer and works with PRmention. She has 6+ years of experience in writing about business, entrepreneurship, marketing and all things SaaS. Hazel loves to split her time between writing, editing, and hanging out with her family.

Subscribe to Our Latest Newsletter
To Read Our Exclusive Content, Sign up Now.
$5/Monthly, $50/Yearly