The Top 3 Key Sales Training Skills You Need to Succeed in Business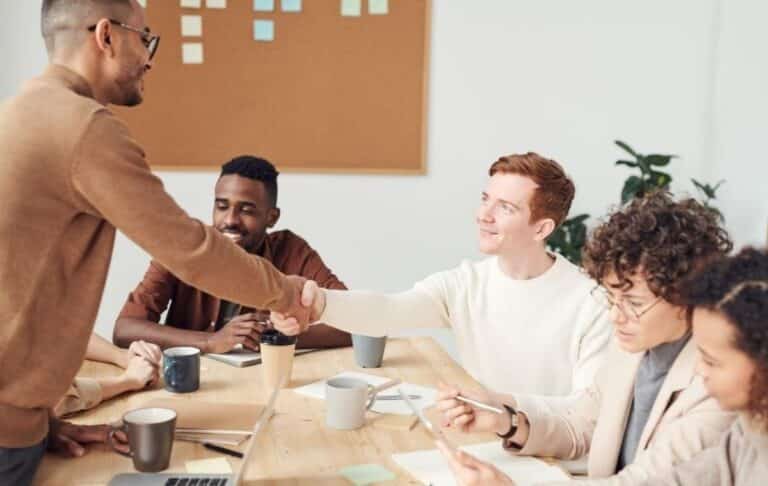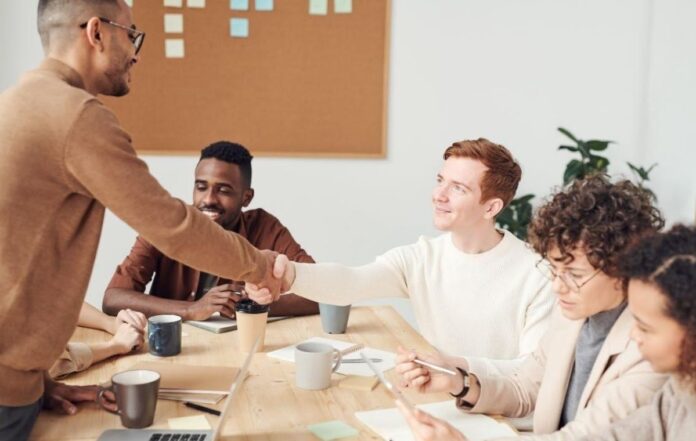 Today, the business world is so competitive that only the best salespeople can stay afloat. For that reason, one of the most important strategies that any business should consider is empowering sales teams through training. 
Since the market is always evolving and customer demands change regularly, salespeople need to be kept abreast and up to date. So, sales training and workshops need to be a regular occurrence. It's crucial to choose training programs that focus on the right skills that can bring success. Let's go over some key skills that can help reinforce your team's success. 
Product Knowledge
In-depth knowledge of the product is one of the foundational skills that separate the best performers from the poor ones.  
No amount of charisma, communication prowess, or other skills can replace product knowledge. Without the central knowledge of the product, the entire process is likely to quickly fall through the cracks because:
Reps will have no way to differentiate what they are selling from the competition. 

Salespeople won't be able to satisfactorily answer questions.

Extensive product knowledge is the key to matching features with benefits to clearly express how the customer will gain value from the offering. 
It's critical to grow this skill within your team by having a dedicated product training section in your sales courses. It also helps to further reinforce and fill knowledge gaps through periodic assessments and role-play activities. Conversation Intelligence Software to Win Sales | Allego can help. By using AI, the software can analyze conversations with prospects to be used for future conversations or training.
Strategic Prospecting
Prospecting is a vital step in keeping the sales pipeline flowing to keep the business going. As a result, it's critical to develop an effective strategy that can help you identify your ideal customer. While larger companies may have Business Development Managers in place to handle the prospecting, for smaller businesses it's important to train your team. 
So, consider leveraging workshops, simulations, and team role-play to walk your customers through the prospecting process. 
Some of the main processes involved in effective prospecting that are critical to train reps on include:
Industry and market research. You have to know your competitors and how your offering fits in relation to the rest of the market. Once you have a clear picture of where the company stands, you can define your competitive advantage, and which gaps your offering fills. 

Getting to know your ideal customer. Trying to market to everyone can result in half-baked prospects that fail to take off. Instead, create a buyer profile to identify the type of customer whose needs your product best appeals to. 

Building a list. Once you know whom to target use different channels such as social media platforms to build your list of potential prospects.

Establishing your communication channels. Find out which channels your customers are most likely to frequent and use those to reach out. 

Starting the conversation. According to the Brevet Group, 80% of the time, it takes up to 5 tries to get through to prospects so it's important to remain patient and persistent.

Review your results and adjust as necessary. Keep reviewing your prospecting process to determine what's working and what isn't and implement changes where you need to.

Seeking referrals. One of the quickest and least expensive ways to secure prospects is to ask for referrals after successful sales. Sadly, the Brevet Group also says only 11% of salespeople bother to ask yet 91% of customers say they would be willing to provide referrals. In place of referrals, you can also ask your customers to share your case studies, industry reports, or testimonials across their networks to establish your credibility. 
Empathy
Salespeople often make the mistake of pushing the product to meet targets which usually results in them coming off as impatient and inattentive, putting buyers off. Consequently, one of the major skills to incorporate in your training is empathy.  
With empathy, salespeople can improve on the following:
understanding the customer's problems, and pain points

picking up on the customer's fears, emotions, and worries

tuning in to verbal and non-verbal cues

responding thoughtfully with solutions that match the customer's problems

respecting the buyer's point of view and not rushing to speak or brush the customer's needs aside
When salespeople show empathy, they are typically able to create stronger connections and build lasting relationships with customers. Empathy also cultivates trust helping to bring a positive influence on the buyer's decision and close sales faster.
Consider improving the returns you can get from your training by including a module in your regular courses on empathy and how to develop the skill. You can also help by allowing your reps ample practice through simulated games and role-play situations. 
Going for gold in your sales
By focusing on often overlooked skills such as product knowledge, and empathy, you can give your reps a competitive edge. Remember to allow room for plenty of exercises to practice and periodically conduct refresher training to keep reps sharp. 
Subscribe to Our Latest Newsletter
To Read Our Exclusive Content, Sign up Now.
$5/Monthly, $50/Yearly