5 Tips for Choosing the Right Home Remodeling Contractor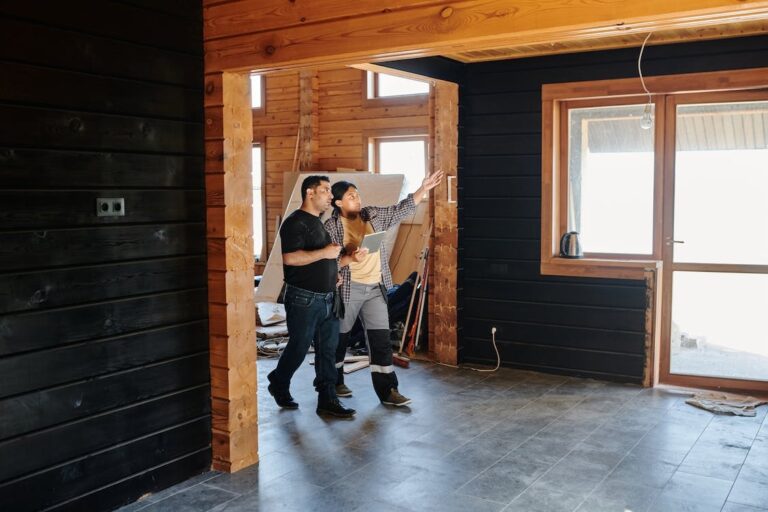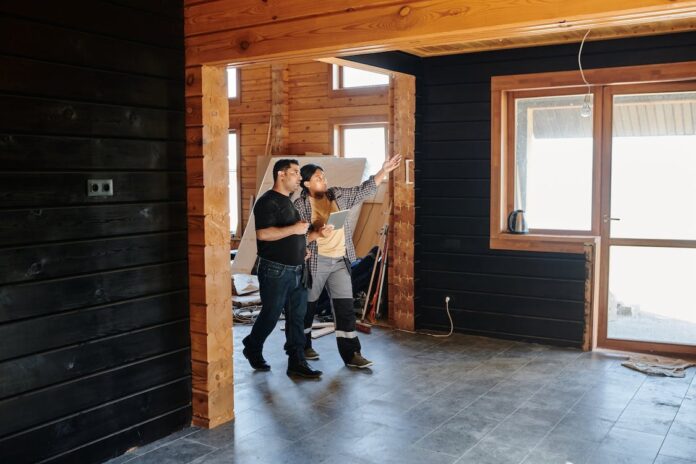 Listen to the Podcast:
Choosing the right home remodeling contractors is essential to make your dream house a reality. While hiring a contractor is one of the most important decisions to make in a home remodeling project, it's also one of the most challenging. Hence, we've compiled a list of tips you can use yourself before making that call. 
Insist on Background Checks
When choosing contractors for your home remodeling project, you want to be sure that you're working with trustworthy and reputable professionals. If there are numerous complaints for them online or at local businesses, it's likely something's amiss with how they conduct business. 
Background checks also reveal whether the contractor has had any legal issues, such as lawsuits filed against them, and how they were resolved. Having criminal convictions may indicate that they may not be as trustworthy as they claim to be. 
Check References
In addition to running your background check, one of the best ways to find a qualified contractor is by checking references. You should ask for at least three references from each potential contractor, including: 
References from past clients (those who you can speak to directly) – If you don't know anyone who's hired them before, call local real estate agents and see if they have a list of preferred contractors in the area where your project will be located.
References from their current employees (if applicable) – Ask about how long they've worked there, what their role is, how many projects they've been involved with, and how satisfied they are overall with their job.
References from subcontractors or vendors they used on previous jobs (if applicable) – The same goes here as above—these people have had firsthand experience working with this company, so they can give you an idea of what kind of work to expect when hiring them.
Ensure to ask the contractor for more than multiple references (three should be enough). When asking for each of a contractor's references, here are twelve questions you need to always ask:

What kind of work did the contractor do for you?

Did they provide estimated costs and explain them to you?

Did they stay on budget? If not, what are their reasons?

If they didn't follow the budget, were you or the homeowner appraised of the additional costs in advance? 

Did they show and explain a schedule to you?

Did they finish the job within the allotted time?

Were there any project delays? If so, what are the reasons for it?

Did they have or hire a crew? How were their work attitudes

Did they keep the job site clean?

Were they able to answer your questions throughout the process?

Did they have to subcontract? If so, were you satisfied with it? 

Do you think you'll hire them again?



Verify Contractor's Licenses
Ensure your prospective contractor carries proper identification badges, holds valid license numbers, and is insured. Contact your state's licensing board for this. They can verify whether or not a contractor has an active license and, if so, what type of license it is.
Also, check with your local department of commerce for more information about what types of licenses exist in your area and which ones might apply specifically to home repair work. Many states require home remodelers to hold specific licenses, especially if they choose to work on certain types of projects, such as roofing or electrical work.
You may also verify the validity of a contractor's license online. For example, if you're from California, check the site of the California Contractors State License Board at www.cslb.ca.gov. On the right side of the page, enter the contractor's license. 

If you're unsure of the contractor's license, there's another link that allows you to search by firm name or license holder name. Alternatively, you may use a contractor's dba (doing business as), physical location address, mailing address, or phone number. 
Be Clear About Job Costs
When it comes to home remodeling costs, you should be clear about what the contractor is charging for and what they include in the cost. The price of your project will depend on several factors, including the amount of work required, its complexity and difficulty level, any specialized materials needed, or whether they're affiliated with a traditional or low-interest installment loan service. It includes a loan from CreditNinja.com or your bank. 
The most crucial factor will be labor costs. A good way to determine this is by looking at similar jobs that have been done in your area recently and seeing how much these contractors charge for their time (and any other materials used). 
It's important to note that when a contractor quotes a price for labor only, they haven't included any overhead expenses, such as insurance or equipment usage fees. Also, remember that there may be additional charges at completion beyond simply paying someone else to do their job. For example, if they need access through your property line, they need permission from both homeowners involved.
Assess the Bid and Contract
One of the most important things to look for in a bid is clarity. Contractors who can't explain their work in detail and present it as simple, easy-to-read plans will likely be unable to deliver on whatever they promise.
Ensure that your contractor has thought about every step of the process before submitting their bid. If you wonder, "What does that mean?" about any part of the bid, there may be a good chance that it will end up causing problems down the line.
More importantly, read the fine print carefully! Always have someone with knowledge of construction contracts review your paperwork before signing anything to ensure everything checks out. 
The best contractors understand their clients. They understand how crucial signing a contract is when working with clients. Hence, they often offer free consultations where they can walk through any parts of the agreement or scope of work with homeowners. They even answer people's questions or concerns about what's included or excluded from projects. 
Final Thoughts
Home improvement can be a significant investment, but it can also be a nightmare if you don't know what to look for. Always remember that your safety and peace of mind are more important than anything else when it comes time to hire someone for your next project.