Free Cooking Games for Girls & Adults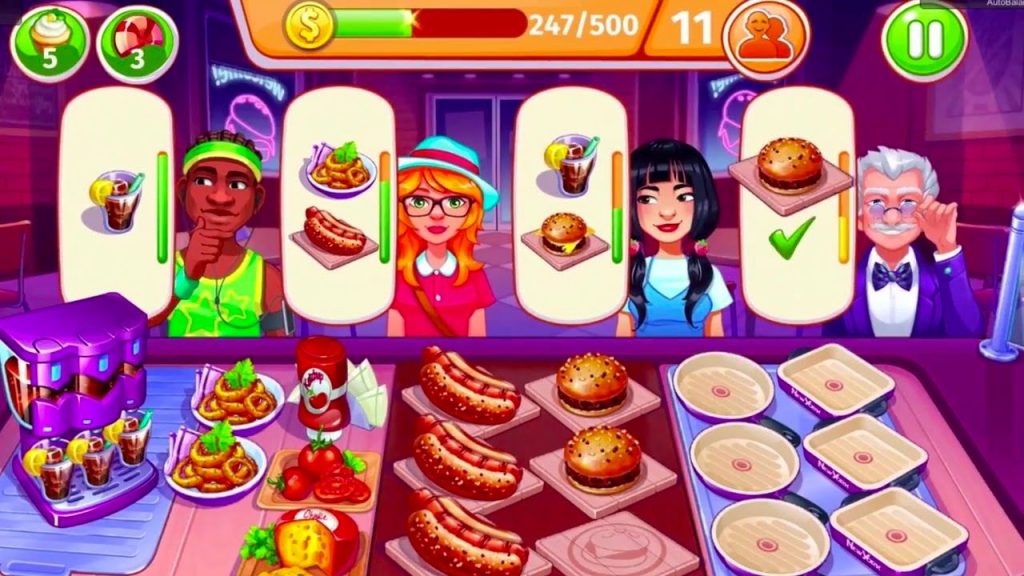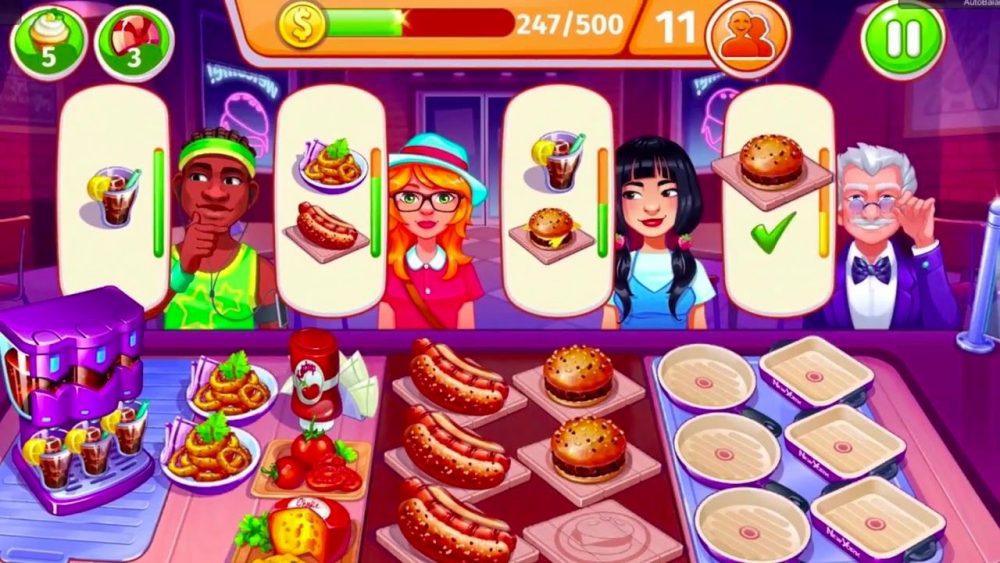 You can start training your child about how to become a good cook or chef by telling them about free cooking games. Such kitchen games are the Cooking craze, Cooking simulator, Cooking Dash, 2d games, and kitchen craze. From these games, you can follow any world chef by mastering how to make a cake, pizza, cupcakes, burgers, and sushi by following the recipe with the great games that involve cooking and baking.
In such games, You will just have to satisfy your customers with tasty food, a new recipe, or a tasty dish. Your pizza or food doesn't need to be overcooked before you can become a chef. Games that involve cooking also serve as a restaurant management game, that helps players introduce themselves to the kitchen appliances they are using, cooking skills required how to also improve their culinary skills.
Top 10 Cooking Games free
Free Cooking games for girls are a great way to teach your kid as well as adults about multitasking and time management. There are many cooking 2d, 3d games available nowadays. Below are some top online mobile games with levels.
1. Good Pizza, Great Pizza
Good Pizza, Great Pizza is a famous cooking game. The focus of this game is on Pizza. The aim of the game is to work according to yourself and way up the restaurant chain by making and baking pizza. And, finally owning the shop by completing the various levels.
This game has a time session where you can make pizza during the "open" time of your shop. You can also upgrade your shop by using your profit. You can upgrade your pizza-making machine or pizza topping.
2. Diner DASH Adventures – Cooking games for girls
Dinner Dash Adventures is another highly rated cooking game. Where you have to make dinner and turn it into a successful business. The main focus of the Dinner dash game is time management and also how to correctly manage your finances so you can glorify your company. 
https://play.google.com/store/apps/details?id=com.bigag.cooking.day.restaurant&hl=en&gl=US
3. Cooking City – Free cooking game
This is a fun food game with a dazzling colored interface that makes it simple and easier to play. Cooking City focused on completing timed "food combos" instead of running a restaurant as you do in the above games like good pizza, great pizza.
The goal of the game is to how can fill out these combos for your clients and how happy you can make them through these orders and these all things will decide your overall profits.
4. Cooking Craze – Food game free
The cooking Craze game is very similar to the Cooking city game. They are both colorful, bright, and time management titles. Here also the main aim of the game is to complete doof combos for your customers. A little complaint is that this game has a less instinctual interface than cooking city. 
5. Cooking Fever – Kitchen game free
One of the most popular games in this category is cooking forever. Like the others, the main objective of this game is to fulfill time-based food combos. There is restaurant management involved in this game and this makes it a little more complex. It also goes through you the process of creating combos.
6. Perfect Slices
Perfect slice is a game with a lot of potentials and is also a fun game. Basically, it is a simple game where the main objective is to chop the vegetables as fastly as possible. You also have to ignore other objects on the "chopping board" that may break your knife.
At the end of every level, you can either purchase new vegetables or buy new items to boost your knife with the coins you have earned. It is a fun, easy, and bright game. And, it is good for some mindless enjoyment before going to bed. This is one of the best cooking games for adults.
7. Restaurant Story – Cooking simulator
In the mobile cooking game category, Restaurant Story is one of the best food games. There is also a sequel to this game as Restaurant story 2. But, after playing both games we found that the first one is more entertaining. 
This is the most purified cooking game on the list. In this game, you have to literally design all things in your restaurant. This goes from tiles if the floor, to ovens theme, to complicated recipes. This is a great game for those people who love to control every aspect of their knowledge. 
8. Slices
Slice is also a food-related game. But, it is quite different than the above games. This is a puzzle-driven game. The main objective is to fill out circular "items or dishes" so you can empty your plates. If you don't you will lose the level.
This is a straightforward game to understand and play. It is also quite relaxing and surprisingly interesting. The downside is that the game consists of a few ads that you can remove for a few dollars.
9. I Peel Good
I Peel Gell is a game for those people who wants to peel food without thinking. This is a super simple tapping game. The aim of the game is to peel all types of objects, from apples to potatoes. The larger the peel slice is, the more points you get. 
This is an old game that is good to play for a few minutes to relax. But it does not consist of many ads. You can remove them with an in-app purchase.
10. Sandwich!
Our last amazing cooking game is the basic but quite enjoyable sandwich game. The main objective of this game is to make a sandwich and eat it. It is super easy to play and you can make these sandwiches by folding various layers of the sandwich on top of itself. Once you finished making the sandwich, you can gain points by eating the sandwich. The setup of this game makes it virtually impossible to fail. There is also an undo button in this game.
Subscribe to Our Latest Newsletter
To Read Our Exclusive Content, Sign up Now.
$5/Monthly, $50/Yearly