Custom Bobble Head: The Most Creative Mother's Day Gift in 2023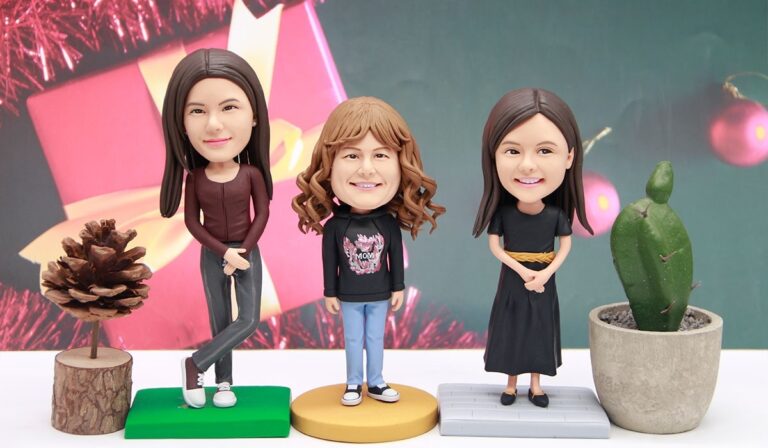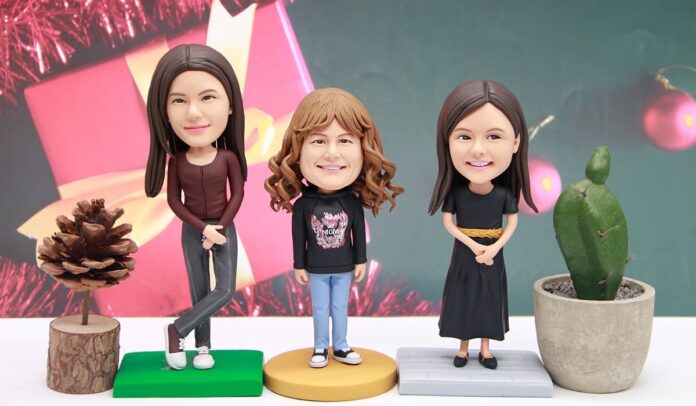 Listen to the Podcast:
Mother's Day is a special occasion to express love and appreciation towards mothers in our lives. It's a day to celebrate their unconditional love, selflessness, and sacrifices. While traditional gifts like flowers, chocolates, and jewelry are always appreciated, why not surprise your mom with something unique and personalized this year? Custom bobble head from Figure Bobblehead is emerging as the most creative Mother's Day gift in 2023, offering a unique way to show your mom just how special she is.
At the same time, what we need to pay attention to is that Mother's Day is not limited to biological mothers. It is also a day to honor and appreciate all types of mother figures, including stepmothers, adoptive mothers, foster mothers, grandmothers, and other maternal figures who have played a significant role in your life.
Then let's explore the reasons why dolls are creative gift ideas.
1. Uniqueness and Personalization
One of the most appealing aspects of personalized bobbleheads is their uniqueness and personalization. Unlike store-bought gifts, a custom doll is tailored specifically for your mom, which she won't find anywhere else. Figure Bobblehead offers a wide range of customization options, allowing you to choose the facial features, hairstyle, clothing, and even the pose of the bobble head. You can select from various pre-designed models or even provide a photo of your mom to create a bobblehead that looks just like her. This level of customization ensures that your gift will be truly special and memorable, showcasing your thoughtfulness and attention to detail.
2. Fun and Quirky
The exaggerated size of the head and the playful bobbling motion can create a humorous and entertaining effect, bringing a smile to the face of the recipient. Bobblehead manufacture offers a wide range of poses and themes, allowing you to create a custom bobble head that reflects your mom's hobbies, interests, or sense of humor. Whether it's a bobble head of your mom gardening, cooking, reading, or even doing yoga, it's sure to add a touch of playfulness and joy to her day.
3. Sentimental Value
Customized dolls also hold great sentimental value. They are not just ordinary gifts, but unique keepsakes that can be cherished for a lifetime. Your mom will appreciate the effort and thought you put into creating a custom bobblehead that resembles her, and it will serve as a constant reminder of your love and appreciation. Every time she looks at the bobblehead on her desk, shelf, or mantel, she will be reminded of the special bond you share, making it a heartfelt and meaningful gift that will touch her heart.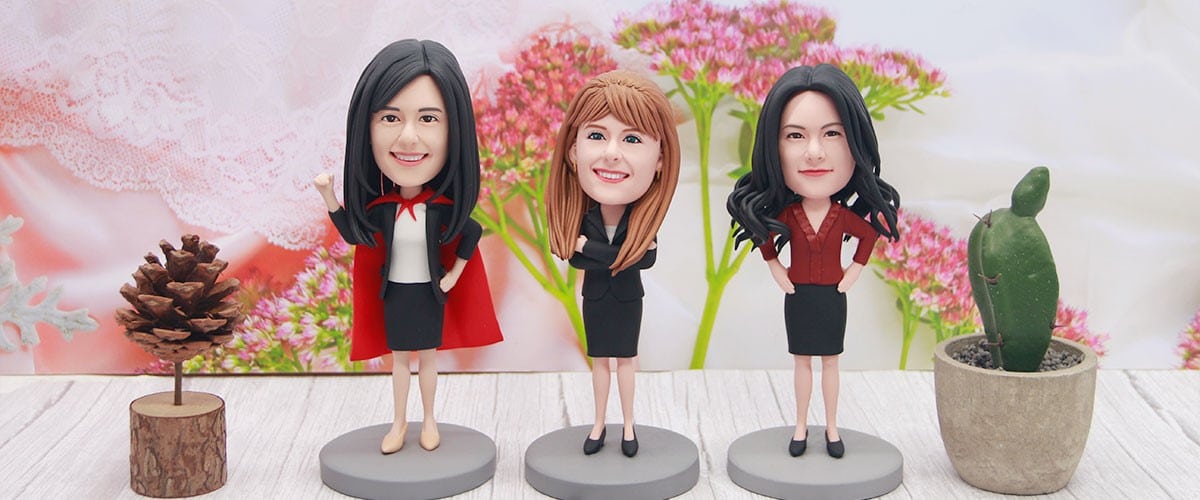 4. Unique Display Piece
Another reason that makes it the most creative Mother's Day gift in 2023 is that they are unique display pieces. Unlike traditional gifts that may get stored away or forgotten over time, personalized dolls are eye-catching and conversation-starters that can be proudly displayed in your mom's home or office. They can be placed on a desk, shelf, or mantel, becoming a focal point of the room and a source of admiration from friends, family, and colleagues. The doll will not only remind your mom of your love but also serve as a stylish and personalized decor piece that adds character to her space.
Remember, the most memorable Mother's Day gift is one that comes from the heart and reflects your appreciation and love for your mother. It's the thought and effort behind the gift that truly makes it special.
Instead of giving gifts, we need to encourage mothers to take care of themselves and put their own well-being first. We need to tell our mothers that we have grown up, and they need to make time for themselves and indulge in activities that bring them joy and relaxation.
Mother's Day is usually on the second Sunday in May, don't forget to send gifts to Mom and show your love on that day.
Subscribe to Our Latest Newsletter
To Read Our Exclusive Content, Sign up Now.
$5/Monthly, $50/Yearly