Your Bike Needs a Safe: Find Best Motorcycle Storage Sheds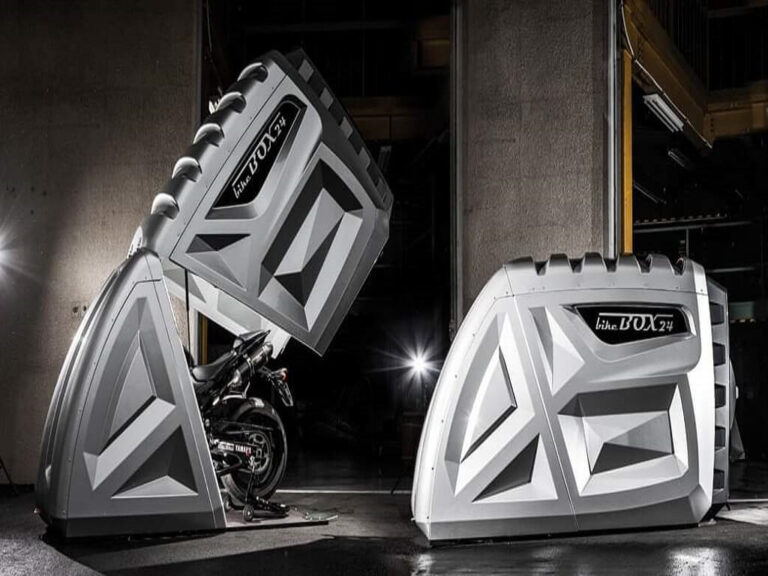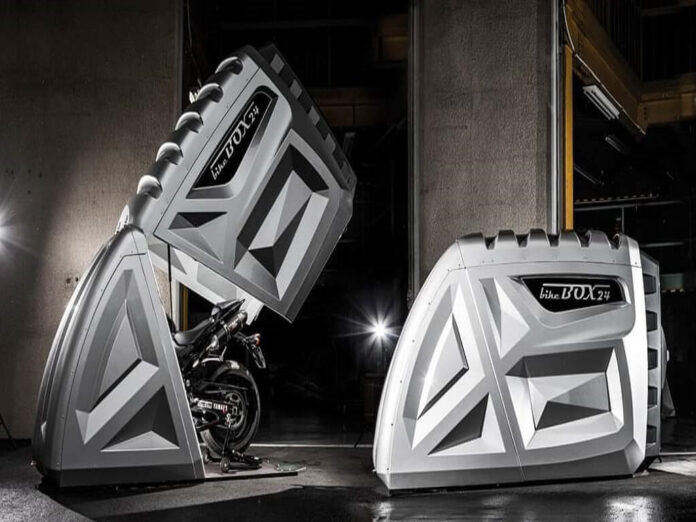 Keeping your motorbikes safe from natural sources like harsh sun, heavy rains, dust, etc., is a big challenge, and you need the right accessories to achieve this. Depending on your area, you can invest in the right kind of shed. These motorcycle storage sheds not only act like a shelter for your bikes but can do much more than that, like storing extra things which cannot be kept inside the house.
It works like a space extender and keeps your bikes away from dust, wind, rains, and many other things. There are so many variations in sheds that are attractive and functional simultaneously. You have to understand what your requirement is and buy accordingly.
Some sheds are made to order; others are readily available, and others come with DIY guides, so there are too many options; we have made a list to help you with this.
YardStash Bike Storage Tent Lightweight: This multipurpose motorcycle storage shed helps keep your bike safe and has an area of 74x32x68 inches. The tent is enough to store two bikes, and some space is left to store garden tools, pool toys, and other small equipment.
Best motorcycle storage shed
The shed can be assembled in just ten minutes without using any tools and is also stable. It comes with a set of eyelets to secure firmly to the ground. In addition, it can be grounded to the fence and wall for maximum protection from winds.
The Yardstash tent is a lightweight and portable option compared to the conventional bulky and heavy sheds. The item is 16 pounds, made of polyester, and is waterproof.
Arrow Storage Shed: This shed comes with 50% less hardware than the regular sheds, which helps in faster assembling. All you need to do is snap the panels, and by using the steel channels of your shed, bond the walls and panels together for stable shed construction.
The cream with charcoal color shed is two times stronger than the others in the market. The bonding process used in Arrow Shed increases the strength and resistance to dents and any damage. In addition, the Arrow Storage Shed has a swing door operation allowing access to the maximum, almost 33% more than the regular sheds.
The swing doors help in storing large bulky items with ease. The doors are made of a heavy-duty frame with three hinges for increased durability. The wall height of the shed is 65 inches for storage with considerable sizes, and the door width is 31 inches for improved accessibility.
Denlydom Large Bike Storage Tent: The shed size is 86.6x66x63 inches; the shed is twice more significant than the old model. It can accommodate four to five adult bikes, four kids bikes, three electric cars, or two motorcycles. The double door design is provided for easy parking and removal.
This multifunctional shed can store gardening equipment, furniture, kids' toys, coolers, swimming pool toys, etc. The shed can be used the way you want; it can be used on campsites like a flower room. It is made of 210D silver-plated Oxford cloth and three-layer anti-tear material, and all the stitches are made of durable thread rolling double stitches.
It protects the bikes from rain, sun, and corrosion, regardless of the weather. The premium material is UV resistant, 210D thick, and the oxford fabric with PU 4000 is waterproof and has an anti-ultraviolet coating. The fiberglass bracket is 3mm in diameter. There is a small window for ventilation and a side storage bag for storing small things.
The shed is easy to carry, lightweight, can be easily folded, and easy to assemble without any tools. The Denlydom Large Bike Storage Tent has a bag with handles; you can fold the tent and store it in the bag when not in use.
SNNplapla Attachable Bike Storage Tent: This tent has all the special features like foldable, windproof, lightweight, and waterproof. The tent's space can be increased by the characteristic of attaching another tent for increased storage with the three-door design.
The tent is of premium quality, protecting the bike from dust and electrical parts damage caused by water. It is provided with windproof nails to secure the tent firmly to the ground. The foldable tent can store more things than just the bikes like furniture, mats, toys, etc.
The tent can be used indoors, too; being lightweight is suitable to carry on camps, hiking, and travel purposes. In addition, it can keep you away from rain and sun while camping, trekking, or hiking. The assembling is easy. First, straighten the frame and insert it into the gap, bend the edge into the arch with force, and place the shorter frame when your tent is ready.
EZBUILDER 50% Structurally Stronger Truss Design Easy Shed Kit: The EZBUILDER shed kit is made of galvanized steel brackets, making it 50% more robust, and is provided with multiple screw points with a reinforced truss design providing additional strength. The width and the length of the shed are 6/14 inches.
The EZ Miter reusable template is a guide to making the cuts easy, and the shed kit is entirely customizable to suit your desired size and finish. You can build the shed to suit your house. You do not need a contractor to make this; it is a DIY assembling that can be done on the weekend.
The EZBUILDER Peak Shed Kit includes:
24 steel angles.
12 steel base plates.
Four-door header brackets.
An EZ miter template.
A guide to assemble.
You can order the size according to your needs, parking bikes, or conceal your trash cans.
ShelterLogic All-Steel Metal Frame Peak Style Roof Instant Garage: The Shelterlogic Shed is made of all metal steel frame with a 10x20x8 feet and 1-3/8 inch thick for strength and durability. The shed is built to last; is bonded with a premium powder-coated finish to prevent chipping, rust, peeling, and corrosion.
The ShelterLogic garage comes with a sandstone covering for lasting durability and a triple-layer ripstop for waterproofing and is UV-treated for antifading. The shed also has patented shelter lock stabilizers for stable and durable shelter.
The ratchet-tite tensioning system provides a tight and neat appearance: the locks down and squares frames for the starting and continuous frame to fit the fabric. The ShelterLogic tent needs two people and approximately six hours to build the entire shed. The shed material is made of polyethylene, and the frame is made of wood, alloy, steel, and metal.
Rubbermaid Resin Weather Resistant Outdoor Storage Shed: The Rubbermaid shed has a substantial storage capacity, and anything can be stored like bikes, patio furniture, garden equipment, large trash cans, etc. The doors open wide for convenient access.
The shed has double-wall construction made of resin, and the floor is resistant to impact. It is made of durable resin, which is rust-proof and rot-proof all year long in any weather. The storage capacity is humongous. The dimensions are 89.75x45x20.25 inches and weigh about 361 pounds.
You can choose from a variety of shapes, styles, and sizes. You can customize these motorcycle storage sheds, from sports racks to peg-boards. The interiors can be organized to keep all the accessories in place and stacked neatly.
The product reviews mentioned above are carefully researched and written for your ease. However, do buy the products and leave us feedback if this information was helpful.
Subscribe to Our Latest Newsletter
To Read Our Exclusive Content, Sign up Now.
$5/Monthly, $50/Yearly