How to Choose the Best Camping Lanterns for 2022?
A good camping lamp is a must-have camping gear outdoors. It is very suitable for camping at night and creates a proper outdoor atmosphere. Of course, you can only use a led flashlight, but a lantern can illuminate the whole camp 360 °is isn't this the best?
Although there is no best lantern for every camper, we have divided the list into convenient categories to help you determine the best lantern for you. If you don't know what to look for in the lantern at all, please read on to better understand your decision.
Camping lanterns and gas lamps
The choice between led camping lanterns and gas lanterns depends on what choose power sources. The camping lantern is quiet, light, and safe to use in the tent.
However, when the temperature drops below the freezing point, the alkaline battery will lose about half of its capacity. If it is not recharged, the rechargeable battery may not be able to be used continuously during multi-day travel.
The camping lamp is very bright, burns for a long time, and works well under the temperature below the freezing point (the running time is reduced, but not as much as when using alkaline batteries). Because they use a flame with fire, they feel very hot and need to be kept away from flammable materials and ventilated. They are also more fragile than camping lantern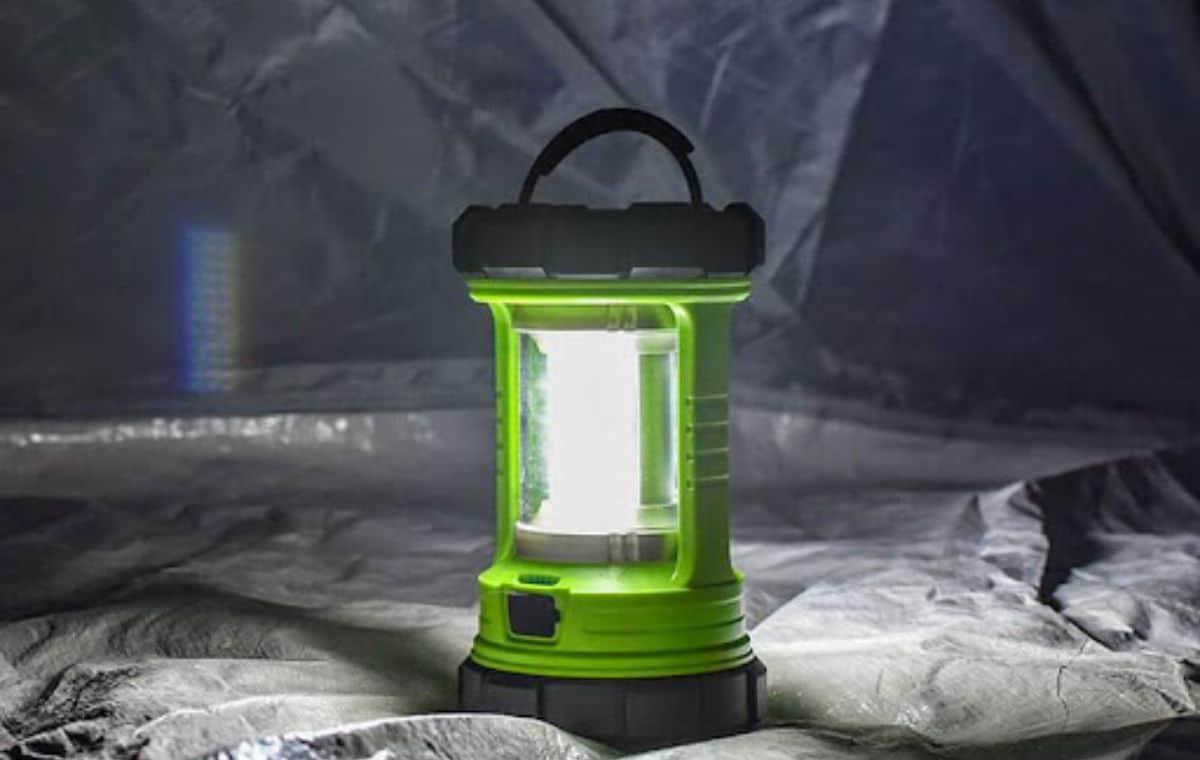 Lumen
The brightness of camping lights is measured in lumens, and the output range of lanterns is about 60-3000lumen. Most lanterns also have dimming functions and multiple modes, allowing you to choose the brightness level under any given situation. However, the shell of each lamp is different, and the lumens are different, so there will be some deviation in the softness of the light. For example, the shell of the hokolite camping lantern is made of ABS material, so it will be very clear, However, if the product is made of a frosted shell, the light will be diluted slightly, but the compromise is more pleasant. Lanterns need to be bright enough to illuminate an area, but they should not be so eye-catching that if you don't see them carefully, they will temporarily blind you.
When determining the appropriate number of lumens, it is worth noting that you should not plan to use the maximum setting of the lantern to extend the extension time, as it will quickly drain the battery. In general, we find that 25-150 lumens are sufficient for general camping purposes and for lighting small areas such as picnic tables or family tents. Products in the range of 200-600 lumens are an excellent independent choice to illuminate the entire campsite.
Weight and package size
Due to the differences in design and overall function, the weight distribution between camping lights is quite large. Think about how you will use your lantern. For car camping, weight and package size will not be a problem. However, if you plan camping trips, you will need something lighter that will not take up too much packaging space. If you're going backpacking, find a small or collapsible lantern
Many backpack lanterns are also light, so you can easily find lanterns that weigh less than half a pound. For many campers, especially those with limited luggage or garage space, weight is more important than packability. Foldable designs such as solar lamps are an excellent choice for people with limited space: they can quickly and easily deflate when not in use, and the thickness when compressed is about 1 inch. The disadvantage of these foldable models is that in the long run, they tend to be less robust and durable than the hard-faced options, but we have widely used both designs and have not encountered any perforation or tear problems so far.
Battery life
If you want to carry a light, battery life is a consideration, especially if you want to stay in the woods for a few days or more. suggest you choose more AAA batteries because you only need to buy a large number of super 3A batteries, and don't have to be afraid to face the darkness alone.
If your lanterns use disposable batteries, it is worth carrying extra batteries on the road. If you have a rechargeable battery, please bring a portable battery or solar charger to charge your lantern between uses.
Easy to use
In most cases, Hokolite camping lanterns have won awards for their ease of use. Just press the button to open it, In addition, there are many lighting modes, such as high light, medium light, and low light, and some even have a red light flashing as a warning, which can help you to call for help in case of extreme conditions outdoors. Gas lamps require more work to apply fuel tanks and ignite wicks.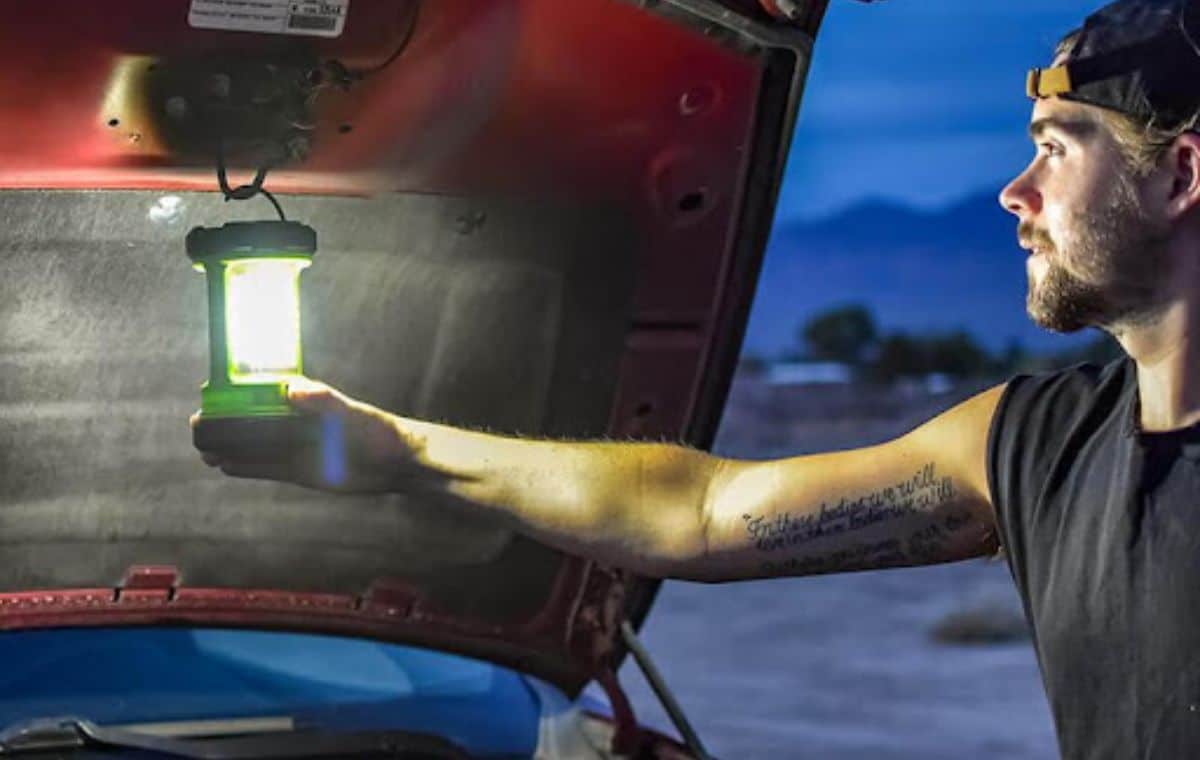 Additional features
Many lanterns offer additional features, such as Power Bank charging your smartphone for an emergency. also, act as a flashlight. Some camping lights even have the function of a fan or mosquito repellent. We should choose different camping lights in different weather conditions because this can help you greatly reduce the space of your backpack and enhance your outdoor experience.
The most important function we found is to enhance the main function of the lantern. Looking for waterproof and dustproof lanterns, lanterns with multiple dimming settings, and integrated solar charge.
Subscribe to Our Latest Newsletter
To Read Our Exclusive Content, Sign up Now.
$5/Monthly, $50/Yearly