Best Places for Food Tours in Miami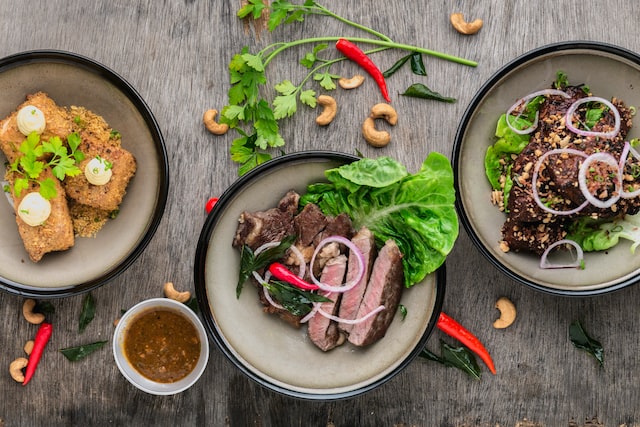 If you're planning on visiting Miami anytime soon, then you couldn't have picked a better time of year! October may be the perfect month for you and your family to fully appreciate your stay in Florida. This is especially true if you like taking your time and avoiding crowds, because there are not nearly as many tourists at this time as there are over summer, and you'll be able to explore the city at your own pace. Another plus: the weather is even better in October than in July or August – not as hot, and with less rain.
October is also the perfect month to visit Miami if you are a seafood lover. The city hosts its annual South Beach Seafood Festival around this time of year, where visitors can taste a wide range of dishes made from the freshest seafood.
Even if seafood is not your thing, don't worry; we've got you covered. It's trendy nowadays amongst tourists – or even locals looking to try something different during their weekend – to go on food tours to explore the city and get to know its history a little better through local cuisine.
A Miami food tour will bring you up to speed on the city's substantial Latin-American influence, taking you to a series of excellent local restaurants which represent crucial elements of Miami's culture and history. The city has the largest Cuban-American population in the United States, so it makes sense that the most popular stops on the many food tours around Miami are Cuban restaurants.
Interested? Tired of tourists traps where you end up paying way above average without learning anything new about the local culture? This article will give you the inside line on food tours in Miami, so you can experience this wonderful city like a real local. Here are some of the best places to visit during a food tour in Miami:
Little Havana is, without a doubt, the perfect place to learn about Miami's rich Cuban heritage. This culturally vibrant neighborhood, also known as the city's Cuban heart, is one of the most colorful places on the East Coast, thanks to the previously-mentioned Latin American influence. It is a lively and beautiful place to explore, characterized by its rhythmic music, street life and food, and many other cultural activities and places that are worth seeing. Visitors will be welcomed with open arms and incredible warmth by its residents, who will ensure you have a fantastic time with them.
Places that you should check out in Little Havana include Cafe La Trova, with live music that will make you want to stay longer than planned, and Cuban comfort food to die for; Sanpocho Restaurant, serving perfectly shareable Colombian dishes like arepas and picada platters; El Rey de las Fritas, an excellent Cuban restaurant that serves the best burger in town, made of ground beef and chorizo inside the softest bun around!
South Beach is well known for its incredible nightlife and beautiful beaches – and rightly so. But the neighborhood is also full of beautiful architecture and hidden gems, including speakeasy-style bars and some of the best restaurants on the East Coast. For art lovers, South Beach is home to many excellent museums and art displays, and the Art Deco district is worth checking out as well. The neighborhood is also known for its world-class shopping if fashion is what you're after.
Previously an industrial district, Wynwood is now known for the many beautiful murals that can be seen covering the walls of various buildings, as well as a significant part of the local sidewalks. Aside from great art and beautiful sights, this neighborhood has much to offer, from dance venues, bars, and breweries to classic Cuban cuisine and drinks. Wynwood's nightlife might not be as loud as South Beach's, but it is still one of the hottest in town, and you'll be in for a great night if you decide to stop by.
Supporting Local Businesses and Getting in Touch with Miami's Roots
Latin Americans have played a huge role in Miami's history, influencing its culture over time. More than 70% of the city's current population speaks Spanish.
Miami is a great place to visit if you enjoy authentic Hispanic food, or are hoping to experience it for the first time. Many family-owned restaurants are popular amongst locals, and many are less known, but you're guaranteed a warm welcome wherever you go. Ask Miami locals for recommendations, and you can be sure they'll tell you about the best places in town.
Visiting a new place is an opportunity to try new things – not just food but activities as well. And there are plenty of things to do around Miami Beach all year round, so visitors will be able to find something to suit everybody's tastes no matter what time of year they decide to travel.
It must be said that, due to its popularity, Miami is slightly overpriced. Still, there are a lot of good deals to be had if you know where to look, and many excellent food tour options depending on what you're looking to do and try. Some involve trying local food while learning about local landmarks, while others may include other kinds of activities, like going to the beach. If you're not a fan of walking, plenty of tours offer alternative means of transport, like busses or minivans.
We hope you find these options helpful, and that you give them a try; we guarantee you won't be disappointed! Have an excellent time getting to know Miami and its restaurants.