Best Dive Centers in Bali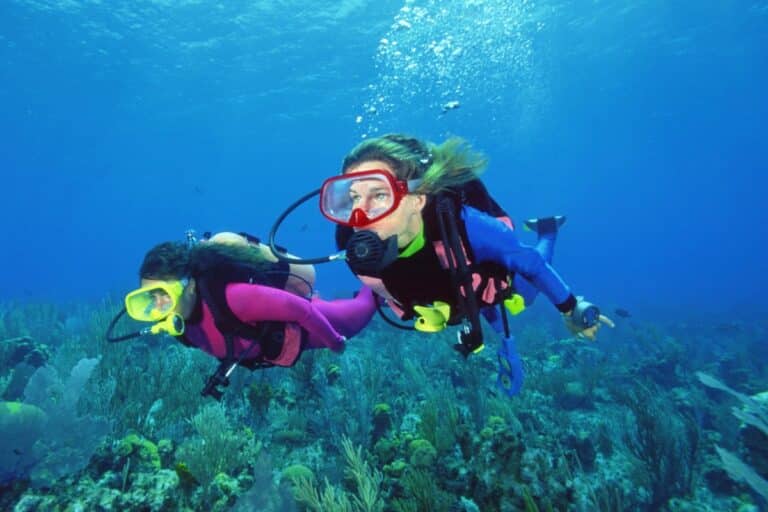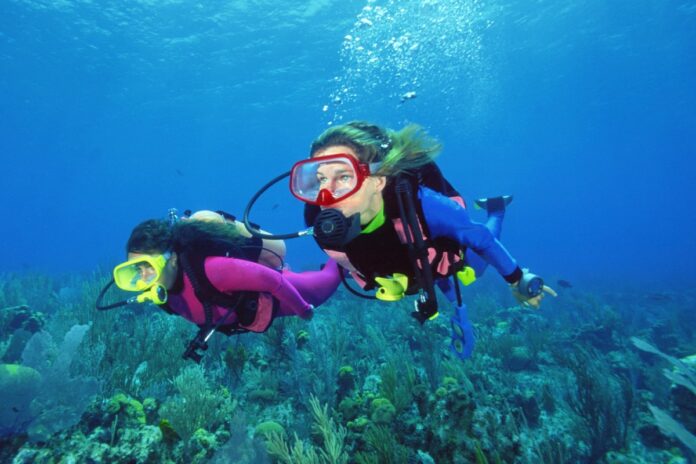 The best dive shops in Bali can help you explore the beautiful underwater world of the island. Staffed by professional dive instructors, guides, and divemasters, these specialized centers can help you plan and book trips to the island's most popular dive sites. They can also help beginners learn the basics and get the certifications they need to dive in the open water.
You can also get all the gear you need for scuba diving, like wetsuits of all sizes, BCDs, weight belts, and other essentials, at the best dive shops in Bali. Some run dive resorts right on the shores of popular dive sites, and others regularly set up fun dive trips.
Bali
Travelers like you have said that Bali is the best place to visit in Asia. Find out why everyone says that Bali is the most beautiful island in Asia.
Bali is the best place to go scuba diving, whether it's your first time or you want to become a professional. Bali is in the coral triangle, which has the highest coral diversity in the world. The coral triangle is home to 76% of the world's coral species and more than 2000 reef fish species.
Where to find dive shops in Bali?
The big waves are on the west coast of Bali, which includes Kuta and Canggu. Because of this, it is a surfer's paradise, while most scuba divers will be on the east side.
Most dive centers in Bali are on the east coast, in places like Sanur, Padang Bai, Amed, and Tulamben. Other popular places are close to famous dive sites farther away, like Pemuteran, which is next to Menjangan Island, and Nusa Lembongan and Nusa Penida, which are next to Crystal Bay and Manta Point.
Nusa Dua, Kuta, Candidasa, and Lovina all have dive shops, but these are not the best places to go scuba diving in Bali.
How to choose the right dive shop for your dive trip in Bali?
If English isn't your first language, the first thing you might think about is whether or not the staff speaks your language. Price will be a factor, but as a general rule, the cheapest option is not always the best.
Don't be afraid to look around. Most dive shops in Bali now have websites where you can see what they have to offer. The best ones will tell you about the services they offer and the dive sites they will visit in the next few days based on the weather forecast.
The final choice will depend on how you want to feel while spending the day with your team. Emails can often tell you how professional and friendly someone is, but if you're not sure, just give them a call. With apps like Skype or Whatsapp, it's easy to call someone far away for free these days.
Best Dive Centers in Bali
Neptune Scuba Diving
Neptune Scuba Diving is Dive Center in Bali and Komodo. It is the best-rated Bali dive center. Fun Dives, Try Diving, Snorkeling, PADI Courses, and Liveaboards in Indonesia. 
BIDP Bali
People often go to Bali International Diving Professionals (BIDP) in Sanur to take a course and get their SSI (Scuba Schools International) certification. It is also a professional dive instructor training center that has been leading divers from all over the world through Bali's tropical waters for decades.
They can set up dive trips to the best place to dive, Menjangan Island, and to the more difficult waters around Nusa Penida Island. The people who run BIDP are also experts at underwater photography and videography. They were the first people on the island to do the professional underwater shooting, and they can also set up underwater pre-wedding shoots.
AquaMarine Diving
PADI 5 Star Dive Resort 6344 offers day trips, courses, and custom-made safaris. Made in Britain. Diving around Tulamben Bay, Amed, Menjangan Island, Padangbai, Nusa Penida, Nusa Lembongan and Secret Bay. The first Project AWARE Go ECO Operator in Indonesia.
Tauch Terminal Resort Tulamben
Tauch Terminal Bali is one of the first dive resorts in Tulamben, an area in East Bali that is known for diving. Divers from all over the world have been going there for decades to see what's under the water in Bali. It has also been named an "SSI Diamond Instructor Resort," and it offers diving courses for everyone from beginners to professionals and people who want to learn more about rescue diving.
In addition to diving at its home in Tulamben, where the USAT Liberty shipwreck is only 750 meters off the beach, the company can also set up tours to other popular dive sites in Bali, such as Amed, Menjangan Island, and Nusa Penida. The full-fledged dive resort has clean rooms, places for divers to hang out, a spa, and a restaurant that serves food from around the world.
Dive the World Indonesia
Dive The World has dive resorts in Bali and Sulawesi, including Wakatobi, Manado, Bunaken Island, Togian Islands, and Gorontalo. They also offer diving liveaboards to Komodo, Irian Jaya, Raja Ampat, Lembeh Strait, Bangka, Togeans, Alor, Banda Islands, and Flores.
Atlantis International Bali
Atlantis International Bali was the first PADI 5-star Instructor Development Center to open in Bali in 1996. (IDC). It is owned by the French and is one of the only dive clubs registered with the FFESSM (French Federation of Underwater Studies and Sports).
Beginners can take first-timer courses, while more experienced divers can take Open Water Scuba Instructor courses through PADI. "Introduction dives" usually include a session in a training pool and two dives in the ocean. This can be a great way to try diving out in the real world. A popular shipwreck off the coast of Tulamben in East Bali is often one of the exciting optional dive sites.
Manta Manta Diving
Manta Diving is a small dive shop in Bali that focuses on providing high-quality service at prices that are easy on the wallet. You can dive all over Bali, and you can get picked up in Tuban, Kuta, Legian, Seminyak, and Sanur.
Bali Scuba
This 5-star PADI dive center and BSAC resort is a fun place to learn how to dive. At its headquarters in Sanur, there is a learning pool where you can get started. After you finish your courses and get your certification, you can plan fun trips with them that can be tailored to your skill level. On their trips, their bright orange dive boats go to places like Tulamben, Padangbai, and Nusa Penida, which are all popular dive spots.
If you are an advanced diver who wants to take pictures of Bali's beautiful underwater world, the underwater photography team offers trips. They take care of your transfers, lodging, and gear. At Tulamben, you can rent dive gear or buy a package to dive a shipwreck.
Mimpi Dive Center
"Bali is a great place to dive, and there are many great dive sites there. Mimpi's at Tulamben was my favorite."
Ena Dive Center
The Ena Dive Center in Sanur is a 5-star gold palm PADI resort with a team of professional dive instructors who give tours and courses in English, Japanese, and Indonesian. The dive shop has been around for more than 30 years, making it one of the most experienced dive shops in Bali.
The staff at Ena can set up diving lessons for beginners and day trips to all of Bali's best dive spots. Their "adventure dive" packages for two people include a 5-night stay and trips to Nusa Penida and Tulamben, as well as overland tours to Besakih Temple and jungle trekking. They give their first lessons in open water around the reef off Sanur Beach, which is close to where they live.
Dive Paradise Tulamben
Emiko has lived in Tulamben for almost twenty years and was the first dive operator there. She runs this shop. The Paradise Palm Beach Bungalows are right next to the dive shop.
Bali Bubbles Dive Center
The Bali Bubbles Dive Center is a dive shop in Candidasa that offers SSI instructor training as well as a full range of diving courses from both SSI and PADI. Certified divers can go on guided dives to Bali's popular dive sites in small groups, and they can choose from a variety of dive packages and dive sites based on their certification and experience levels.
There are daily dive trip packages that include lunch, hotel transfers, and diving gear. A dive leader usually guides a maximum of four divers on each trip. Beginners can sign up for the "Try Scuba" program from SSI at Bali Bubbles.
Dive Concepts Bali
Dive Concepts has dive centers in Pemuteran, Amed, Tulamben, and Nusa Lembongan. They also organize trips to all the places in between. Offer internships for all of PADI's courses, from Open Water to Divemaster. Set up transportation from the Denpasar/Kuta area or one of their other locations to each dive center.
Water Worx Dive Center
Daily diving trips to Tulamben Ship Wreck, Nusa Penida, Manta Point, Tepekong, Mimpang, Biaha, Blue Lagoon, Menjangan. PADI dive courses. It is owned and run by Germans.
Conclusion
Nusa Dua, Kuta, Candidasa, and Lovina also have dive shops, but these are not the best places to go scuba diving in Bali. But if you stay in one of these areas, you might want to check with the nearest dive center to see if they can get you to the best diving spots in Bali.
Subscribe to Our Latest Newsletter
To Read Our Exclusive Content, Sign up Now.
$5/Monthly, $50/Yearly