Gods Own Country: The Beautiful Kerala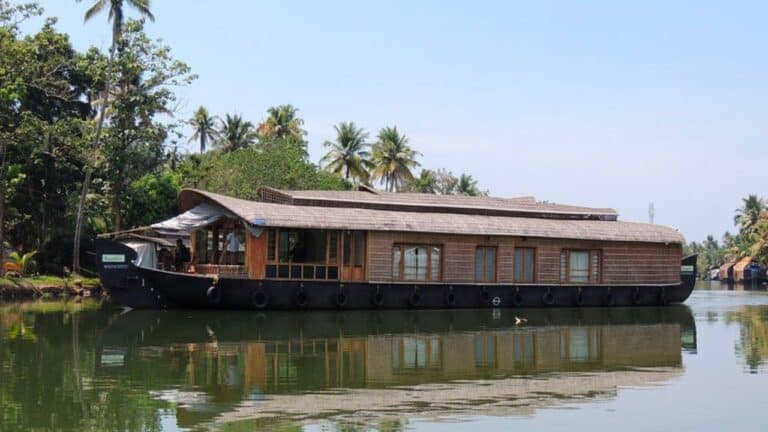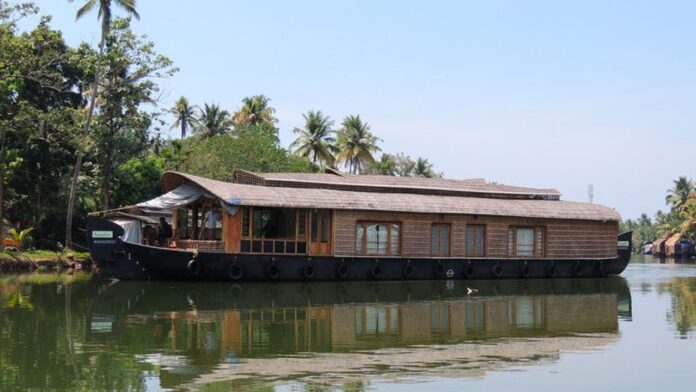 India's Malabar Coast is home to the state of Kerala. Kerala is aptly described as "God's Own Country." Kerala travel has gained a lot of attention because of its diverse and rich culture. Being blessed with a plethora of natural beauty and a range of flora and fauna, Kerala provides tourists with an incomparable vacation experience. Between the Western Ghats mountains and the Arabian Sea, this scenic location is filled with exotic backwaters, lush foliage, wildlife, immaculate beaches, rich culture and art, tea, and spice plantations, and scrumptious cuisine.  
Kerala is a beautiful piece of heaven on earth. Every lover of nature should visit Kerala because it possesses so much to offer. As it also offers Ayurvedic therapies, it is even more alluring to tourists seeking total leisure and rejuvenation.
Here are some reasons Kerala should definitely be your next holiday destination:
The backwaters- The backwaters of Kerala offer a spectacular, serene environment. You can go kayaking, spot rare fauna and flora, and cruise around on elegant houseboats while indulging in mouthwatering cuisine prepared by the chefs on board
Bird watching and Wildlife- Kerala is the ideal location for spotting wild animals, migrating birds, and untainted nature when on the wildlife safari as it has more than 25 wildlife sanctuaries and national parks.
Visit the fields of spices, coffee, and tea- The state is home to several coffees, tea, and spice plantations. Kerala's spices, coffee, and tea farms provide beautiful views and delectable tastes.
Beach hopping – Kerala is home to numerous vast, immaculate beaches with breathtaking panoramas
Adventure activities- Numerous water sports are available at the beautiful beaches, and you can also go bicycling, fishing, bamboo rafting, tree climbing, mountain climbing, and on jeep drives through the forest.
Cultural heritage and rich art- Kalarippayattu (traditional folk art) and Kathakali are just two examples of Kerala's well-preserved artistic and cultural heritage.
Historical Legacy- God's Own Country is swamped in priceless antiquities including the Dutch Palace (Mattancherry Palace) in Kochi, which has murals and frescoes portraying scenes from the Ramayana and Mahabharata, the 1568 Paradesi synagogue in Jew Town, Kochi, which is renowned for its magnificent Chinese tiles and Belgian chandeliers.
With so much to discover and do in Kerala, it is recommended to choose a partner who is well-versed in the locality to provide you with the best Kerala travel packages. It is one of the most appealing tourist locations, and the trip will be enjoyable in every way if there's a supportive group of travel professionals assisting you along the way.
The travel packages can also help you explore the:
The relaxing and rejuvenating ayurvedic treatments: The home of Ayurvedic treatments is in Kerala. One of the oldest medical traditions is Ayurveda, which has been used in India for a very long time. It places a focus on a holistic approach to well-being and living. Ayurvedic therapies include massage, yoga, the use of oils, and other practices. After a thorough tour in Kerala, it is recommended to unwind and rest with some relaxing Ayurvedic massages and therapies, which not only bring serenity and relaxation to your body and mind but also treat several ailments.
Exploring the hill stations: One can experience the cool hill stations in Wayanad, Munnar, Thekkady, Athirapally, and Neelakurinji.
The food: Through its culinary delicacies, Keralan culture can be best experienced. The freshest seafood in India is served in the coastal state.
Colorful festivals: Kerala celebrates festivities and merriment all year round. Be sure to attend one of the numerous festivals the state hosts each year such as
Kerala boat festival,
Onam, and
 These festivals all showcase the traditions, rich culture, and beliefs of the state.
Kerala Travel Packages have the itinerary prepared for an ideal vacation in Kerala, whether it's one with wildlife safaris and beaches or one with a backwater tour that calms your senses.
Kerala is a great place to experience the beauty of nature and take in the tranquility. Kerala offers each kind of scenic experience imaginable. There are sand beaches, forests with exotic birdlife, and forests full of wild creatures. Adding to these there are scenic lakes, breathtaking mountain views quiet waterways. Experiencing Kerala is one of the most beautiful examples of nature.
Subscribe to Our Latest Newsletter
To Read Our Exclusive Content, Sign up Now.
$5/Monthly, $50/Yearly