Top 7 Apps for People With Chronic Illness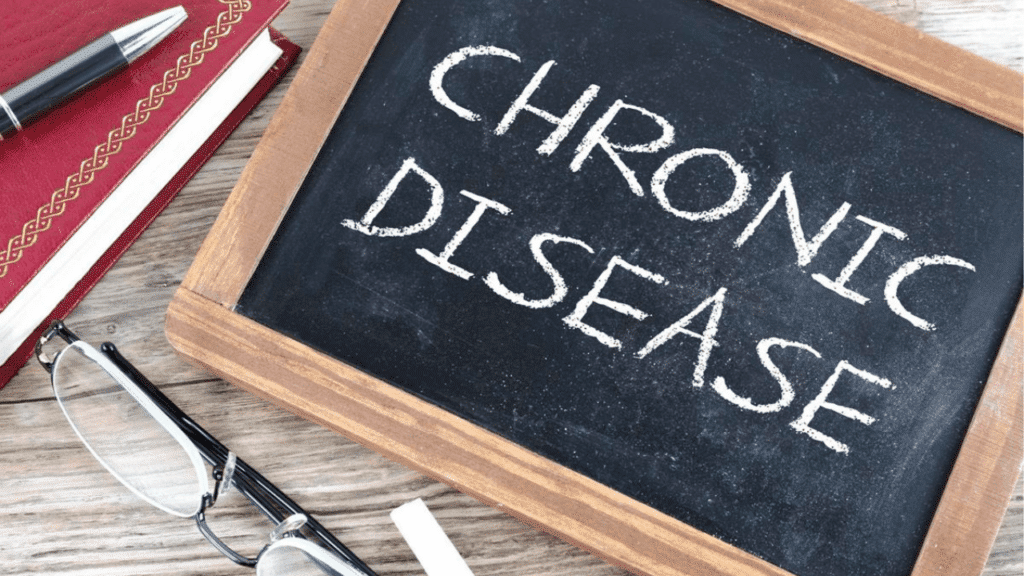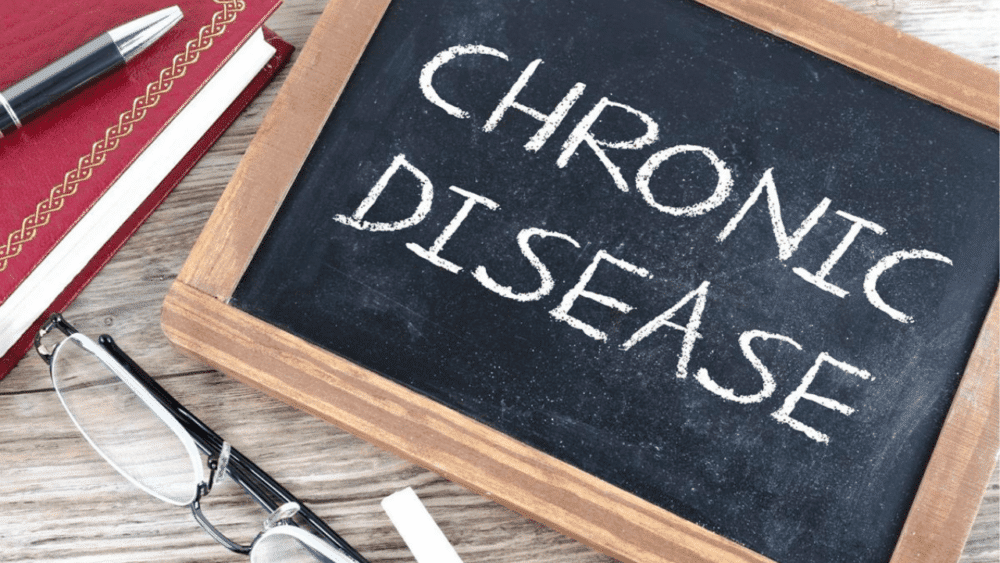 Dealing with chronic illness or several chronic conditions can be highly tasking. There are high chances of falling into depression and having a mental breakdown. Also, dealing with certain restrictions accompanying these ailments may make living a normal life extremely difficult.
You can, however, get to manage your situation better when you opt for specific health assistant applications. In this article, you'll get to see some top apps that have proven to help people struggling with chronic conditions handle them better.
What to Expect
A Quick Overview of Chronic Diseases
Why Are Health Management Apps Important for Managing Chronic Illness?
The 7 Best Management Apps for Chronic Illness
A Quick Overview of Chronic Diseases
According to the Center for Disease Control, a chronic condition is a disease that lasts past a year and requires that the patient continues to take medications and treatments to manage it. In the US, 60% of adults have a chronic illness, while a surprising 40% of adults struggle with at least two.
A chronic illness may be a permanent part of a person's life and limit them from performing everyday activities and consuming foods like a healthy person. However, some people may be able to handle and manage their illness successfully such that they don't need to depend on drugs or even eliminate its symptoms permanently.
Some major types of chronic illness are:
Cancer
Diabetes
Heart disease
Kidney disease
Dementia and its different types
Chronic diseases are among the leading causes of death globally. In the United States alone, they are responsible for more than one-third of the budgeted annual health costs.
Why Are Health Management Apps Important for Managing Chronic Illness?
Successfully treating a chronic illness heavily depends on its nature and your lifestyle choices. Some diseases may be difficult to manage despite medical interventions as they simply deteriorate and worsen over time. On the other hand, you can effectively manage others with proper medications and the implementation of proven management plans.
One of the proven management plans is using a dedicated health management app.
Management apps for chronic illness can serve a lot of purposes. Some may help you with tips to live healthy, while some may serve as reminders to take your medications. Others may be much more engaging and help you determine the best meals and fitness routine to go for. The key is to get an app that serves your purpose.
The 7 Best Management Apps for Chronic Illness
Having enumerated how health management apps can benefit people with chronic illnesses, let's examine different top-rated health assistants for various conditions.
Klinio
The Klinio app tops the list of the best apps for managing chronic illness. Diabetes experts specially design this app to help people with the condition make healthier food choices.
Basically, the app is a meal planner for people with diabetes. However, it's not your run-of-the-mill app that dishes out a long list of supposedly healthy foods without any research.
Rather, all the foods available on the application for your perusal have been heavily researched. Their glycemic indices and glycemic loads are also outlined to help you select only those that are safe for your condition.
The app doesn't only suggest foods. It also helps you determine the best serving that is enough to allow the body's normal functioning without causing blood sugar spikes. That's not all; this virtual assistant features no-equipment beginner workouts, a comprehensive activity log, and a detailed progress tracker to ensure you're always on track.
Suppose you're battling diabetes and want an app you can depend on to help you make the best decision about your food choices. In that case, the Klinio diabetes health assistant is arguably the ideal choice to go for.
Belong
Belong is a top app dedicated to giving cancer patients just the proper support they need to push through their condition and live a happier life. This app provides excellent support for cancer patients and family members and helps them connect to other cancer patients and their respective members. In other words, Belong serves as a social media platform for cancer patients, with everybody supporting each other.
Apart from the support group, you also get to meet doctors and browse through different clinical trials working on solutions for various cancers. You can input your medical records on any of the trials to assist in finding a solution for a specific cancer type.
H2Overload
H2Overload is one of the top digital management plans you can opt for if you have kidney disease. Kidney issues are incredibly delicate, and they can become highly overwhelming to the extent they cause a psychological meltdown. However, H2Overload takes away this burden by systematically helping you see through each day in the happiest way you can.
The app tracks your fluid intake and ensures that you don't consume more than is needed. It also helps you check your weight and ensure that you're always in the best shape.
The app goes the extra mile to record your blood pressure and complement it with an excellent healthy meal planner that can help you keep your blood glucose under control. The app also serves as a medical reminder to help you maintain consistency with your medications.
Constant Therapy
Constant Therapy is one of the highly-rated apps designed to help people with dementia retain as much as possible. Dementia is one of the more concerning chronic illnesses to affect anybody because there's really no cure for it. However, Constant Therapy brings patients closer to the strong memory they once had through its cognitive, speech, and language challenge.
The challenge works like a game to help patients maintain focus without getting frustrated. The good thing about this app is that it works well for people recovering from brain injury or stroke.
Instant Heart Rate
Instant Heart Rate is an effective digital heartbeat checker that reads your heartbeat within 10 seconds. It uses your mobile device's rear camera as a makeshift heart-rate monitor and gives you your heartbeat and heart health information. Its accuracy makes it a favourite among its competitors.
Fooducate
Knowing the right food to take at the right time is one of the best ways to manage specific chronic illnesses. Although the Klinio app offers some of the best diabetes-friendly meal plans and suggestions out there, apps like Fooducate are also worth mentioning.
While Klinio focuses on the right foods to take to prevent blood sugar spikes and diabetes complications, Fooducate suggests foods people can go for to feel healthy generally.
The app focuses on foods that help you maintain a healthy weight. It counts calories in each food, and as such, you can ensure you aren't consuming more than what's needed for body fuel. Furthermore, Fooducate weight-watching meals help minimize the harsh effects of chronic illnesses such as cancer, heart disease, and diabetes.
Sleep Cycle
The importance of quality sleep for people managing chronic conditions can't be overemphasized. Notably, getting good quality sleep is extremely important and can go a long way to help you feel refreshed. It can also help your body feel much better to hold back the symptoms of your condition.
Sleep Cycle is an app that helps you get all of the best benefits of quality sleep. This app is designed to act as a reminder, informing you on the right time to go to bed and the best time to wake up to avoid getting groggy and worked up.
Conclusion
This article explores some of the best apps for managing chronic conditions globally. While some apps perform general services that are potentially beneficial for different conditions, others are more specific and only handle one condition. For example, the Klinio app is specifically designed for diabetes patients.
The majority of the apps effectively handle severe conditions like cancer, diabetes, heart disease, and dementia. The good thing about these apps is that you can easily download them on your smartphone, subscribe, and start using them to live a healthier life.
Subscribe to Our Latest Newsletter
To Read Our Exclusive Content, Sign up Now.
$5/Monthly, $50/Yearly