WhatsApp Call Recorder: Every Detail You Need to Know
Listen to the Podcast:
WhatsApp is a popular application where we send messages, photos, and videos to our friends. WhatsApp calling feature is a valuable part of our modern-day life. Here we will discuss every detail of the WhatsApp call recorder.
We often want to record an interview or an important call; we always turn to the speaker. So that this does not happen, we will give you all the steps to have a copy of your WhatsApp communications. Always remember to let the other person know that you are doing it.
How to record a WhatsApp call?
Remember that you should always notify the other person that their WhatsApp call is being recorded to avoid legal action in the future.
The first thing will be to enter Google Play from your Android cell phone.
There, look for the Cube ARC app. If you can't find it, you can follow this link.
Give it the corresponding permissions to access your location and calls.
Although there is a paid version, the one you will use for free can only store a certain number of calls.
Now make a call on WhatsApp.
You will see that the Cube ARC logo rests on top.
When you hang up, your recording will be recorded in the app.
That way, you can listen to it, even send it to the other person or delete it.
Remember that all your calls will be recorded from now on.
If you don't want a WhatsApp call to be recorded, just hit Cube ARC on pause.
WhatsApp call recorder: without using any app
If you want to record calls from a device with an Android system, you must follow the following steps:
Choose the person you want to call.
Activate the speaker system and turn up the volume.
Write "voice recorder" in the search engine on the cell phone's home screen, which usually comes pre-installed on the mobile.
Start recording.
You can now integrate WhatsApp with Chat GPT. To know more details on how to do it, read this article.
New function of temporary WhatsApp message: Activation
To begin with, you should know that this new version of quick messages is currently only found in version 2.22.16.8 of WhatsApp Beta for Android.
Although when you activate temporary messages in WhatsApp, they tend to disappear entirely, there is nothing at all.
But every time you activate this function, the new chats will disappear, thus leaving the oldest ones to avoid losing any data.
To do this, you have to go to WhatsApp.
Then go to Settings, Privacy, and select "Default duration."
At that moment, you will see an option that says, "You must select them."
Click here, and you will see that you can choose which are all your friends who have the "Temporary Messages" tool active.
How to send an invisible message from WhatsApp?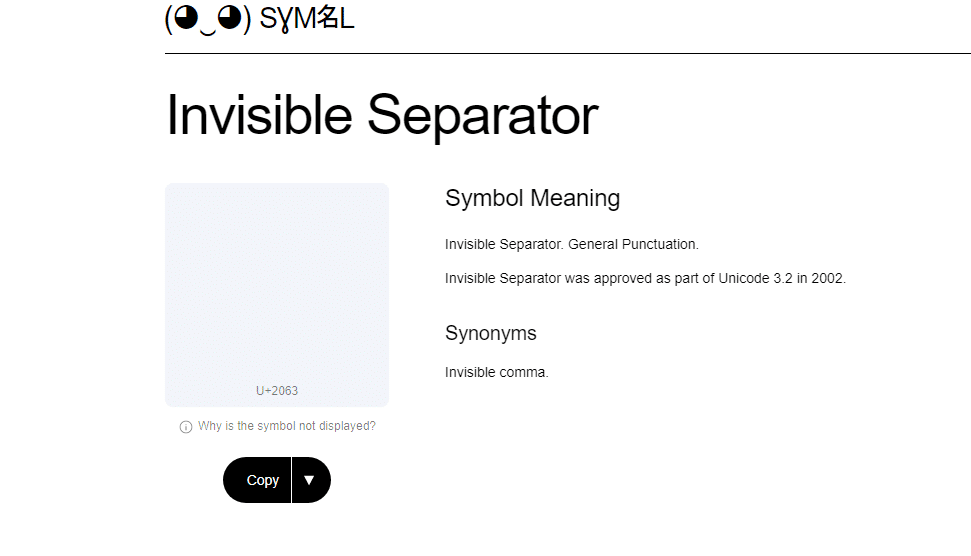 The first thing will be to go to symbl.cc website.
A Unicode code allows you to obtain the long-awaited invisible message.
In the box, you have to click on "Copy."
Now go to WhatsApp.
Open the chat of your partner or any friend you want to prank.
Related Read: WhatsApp Call Not Working – Quick Fix
Subscribe to Our Latest Newsletter
To Read Our Exclusive Content, Sign up Now.
$5/Monthly, $50/Yearly