8 Top Points to Consider Before Developing a Mobile App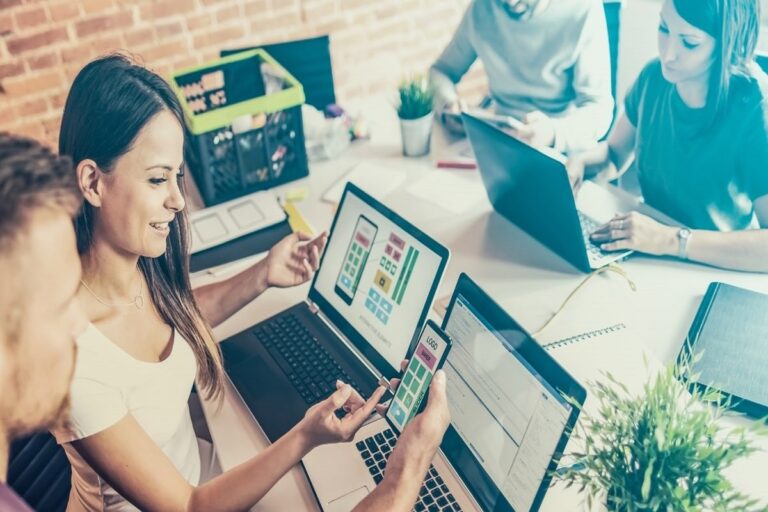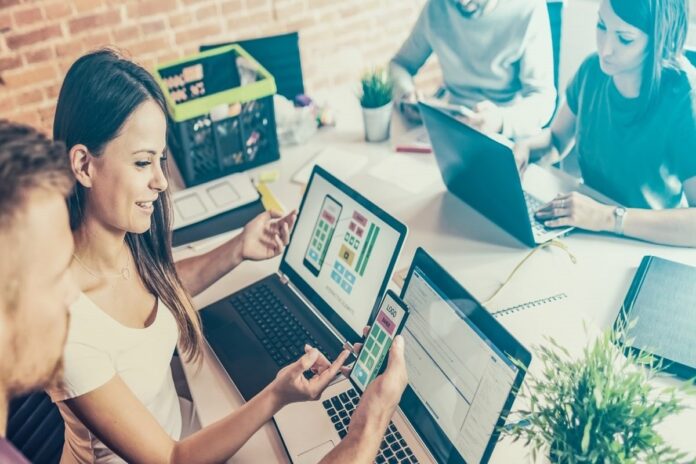 Simply putting up a brand-new proposal is not enough to differentiate yourself in the mobile app industry. The market is quite saturated.
Entering into the mobile app creation phase untrained can only lead to costly, inconvenient, and brand-damaging blunders. However, if you take the time to carefully connect these building blocks, you will simplify the development process and gain a significant competitive advantage.
Furthermore, there are several ways to create an app. You can start building your app from the ground up with app builders. Or you may employ a mobile app development company with whom you can share your goals, and they will take care of all your demands.
Whatever path you take, the selected list of must-knows before developing a mobile application below will help you along the way.
So, without further ado, let's get started!
Do Thorough Research!
Before you add a technical twist to your business mobile app, you must first understand the market trends. A thorough market analysis study may provide you with valuable information. You may learn about the market popularity of comparable apps, as well as your competitors' techniques or, more likely, the mistakes they made in the early stages of the app lifecycle. This will help you optimize your application from the start.
Understand Your Potential Audience
The next critical step is to identify the appropriate audience for your application. Your potential consumers are highly important in app creation and also for app feature extension and growth. So, before you begin developing an app, ask yourself the following questions:
Who are my app's users?

What are their choices and preferences?

How are they going to benefit from my app?

What is the added advantage of your app over a website?
Being truthful in your responses to these questions can help you avoid wasting money on inessential app functionalities or targeting the wrong kinds of consumers.
Selecting the Best Technology and Platform
Choosing the best mobile app-building platform and technology is critical for all organizations. It's a significant challenge when your budget is limited and you don't have the resources to design your software for cross-platform devices, particularly for small enterprises or start-ups. This is why it's imperative to use your market research as well as the primary purpose and functionality you've just described making the optimal selection.
Once you've settled on your app type, such as native, hybrid or web, you'll be able to assign resources and organize your whole development program much more easily.
A Better User Experience
There is a reason why an increasing number of consumers are turning to mobile applications rather than browsers. Nobody wants to put forth an additional effort. Everyone wants quick and easy access within a few minutes. And these two criteria can have an impact on overall app user engagement. As a result, make sure that your application has a fast loading time and an easy-to-use UI.
App Security Safeguards
Will you yourself try an app with a security loophole? No, right! 
If your mobile application is not secure, it is not suitable for your users. With so much technological advancement comes a high risk of security flaws and hacking. Most users are even unfamiliar with the notion of hacking and want worry-free software. This is the reason you must adhere to security guidelines in order to create a hack-proof program that protects your users' data. Moreover, by implementing effective app security measures, you will not only safeguard your users' privacy, but you will also prevent your brand's reputation from being ruined.
Policies for app registration
Have you given yourself enough time to register your software on the App Store or Google Play? If not, now it's time. It takes a while for both of them to finish the registration process. Be warned that Apple's registration standards change regularly and are significantly tougher, and even the smallest violation can have serious implications. Some claim that the processing time at these stores varies from 3 hours to infinity. So, make sure you and your staff are up to speed on their latest guidelines.
Understand Your Monetization Choices
An app may serve a variety of functions for your company. The obvious one is generating income straight from the app. Others may just be functioning as a service for your audience or indirectly aiding other stages of your sales pipeline and increasing the reach of your brand.
What function do you envision your app playing in your business model? If you want to generate income straight from your app, now is the time to dig into the app monetization methods listed below:
Freemium:

You can download it for free, but it offers restricted features.

Premium:

The app must be purchased to use.

In-app purchases:

Use the app as an m-commerce sales channel to offer digital or physical things.

Subscription:

Similar to free apps, but with the added benefit of a recurring income source.

In-app ads:

By offering an ad-free experience, it can generate recurring income.

Sponsorships:

a win-win for both Companies to pay for user activities, and your app produces further user engagement.
Pre- and post-launch marketing techniques
You're probably thinking, isn't it too soon to speculate about app promotion before you've even started developing? So, just so you know, if there is one factor that may have a significant impact on the success of your software, it is your preparedness to market.
You must recognize that the preparatory launch is just as crucial as the post-launch, and you must have your marketing strategy ready for both. So, before launching the app, ensure that sufficient awareness of the app, or a broader online presence, has been built. This will aid in increasing app downloads after the app is out on the market.
Final Thoughts
Keeping these points in mind before designing a mobile app might help make it less brittle. With that said, building a mobile app is a strategic move instead of a technical one, and as such, it must be ingrained in the company's beliefs and objectives.
We hope you have locked in our suggestions and will take them into account during the app development phase.
Wish you the best in your mobile app development endeavor!
Subscribe to Our Latest Newsletter
To Read Our Exclusive Content, Sign up Now.
$5/Monthly, $50/Yearly