Street Fighter Duel: Now Available for Android and iOS in 2023
Listen to the Podcast:
By now, Street Fighter is a series of fight video games since it is probably the best known along with Mortal Kombat. However, now that Street Fighter Duel has come out, we need to qualify it because we are facing the first game in the franchise that might not be considered a fighting game. And it is that this new installment, published by Crunchyroll Games and developed by A Plus Japan Inc, is far from the classic Street Fighter made by Capcom.
Street Fighter Duel is an RPG card game that has the most iconic characters in the franchise, such as Chun-Li, Ryu, and Ken, and a story mode that summarizes the lore of the more than 30 years of the franchise through 30 levels, where you can unlock new characters and letters. It is free-to-play, so you can expect typical micro-transactions from these games.
What Street Fighter Duel is like, a rarity within the franchise
The game has six factions: Wind, Thunder, Flame, Infernal, Master, and Legendary. To defeat enemies, you have to use combinations of these factions correctly. As you mix skills and attacks, you will create unique combos to inflict damage. Filling the super combo meter will launch a devastating final move.
Related Read: Mortal Kombat Cheats for Xbox 360
Battles consist of duels of 3 against 3, so you must select a trio of characters from the more than 40 available ( most will need to unlock them before ). It should be noted that each character can be individually improved and customized, as they have a level system, and there are many unique accessories, armor, and particular movements that you can choose from.
In addition to the story mode, the game has PvE and PvP modes to deal with your friends online in real time. It even offers daily missions, events, and rewards to keep you entertained with something new.
Download Street Fighter Duel for Android or iOS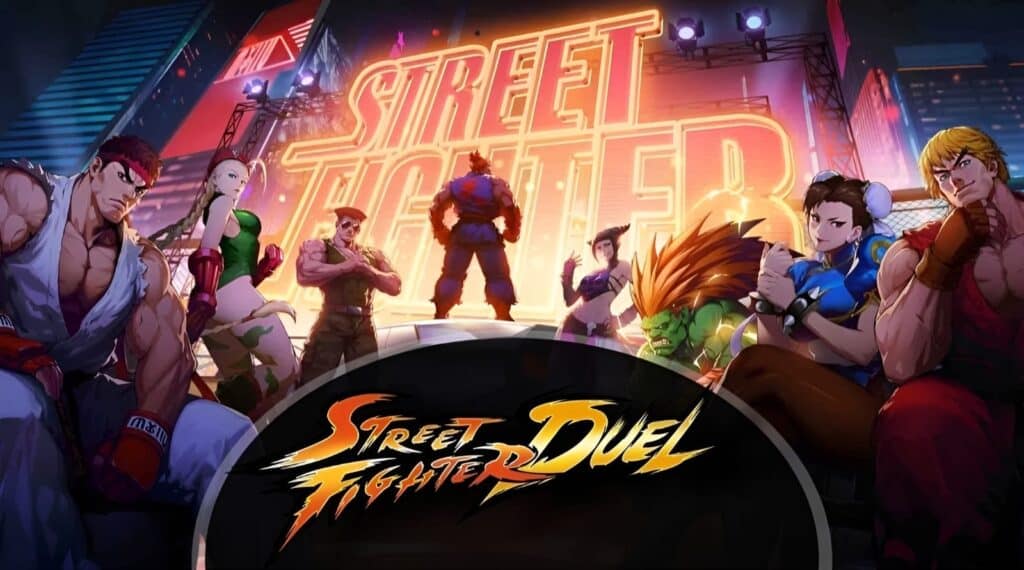 Street Fighter Duel is now available worldwide for Android and iOS devices ( which includes iPhone and iPad ). You can download it free from Google Play Store and App Store.
Subscribe to Our Latest Newsletter
To Read Our Exclusive Content, Sign up Now.
$5/Monthly, $50/Yearly