This Year will be The Year of Railway Ticket Booking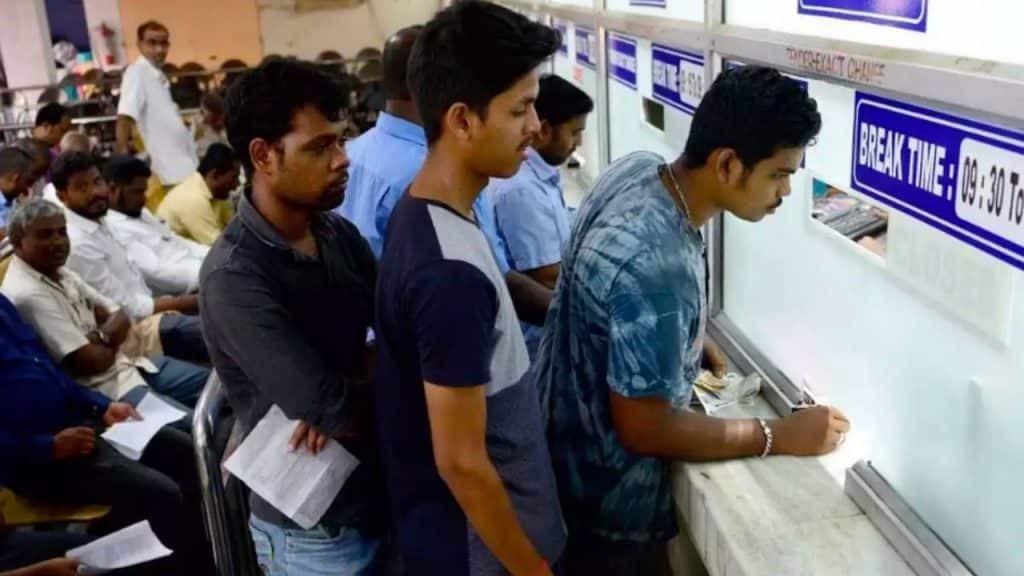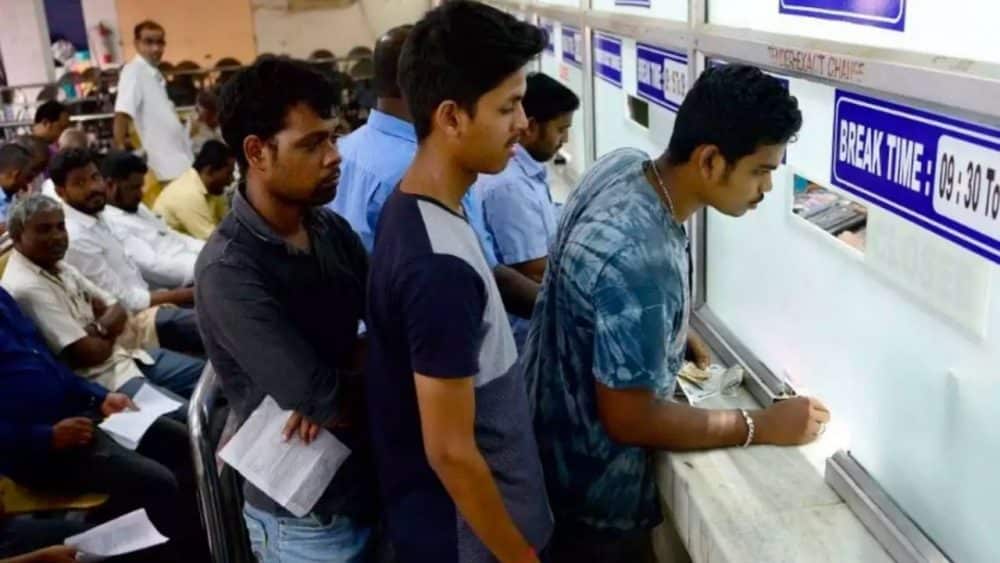 Exception of General coaches, if you desire to travel by Indian Railways, you may book your tickets in advance in all travel categories. Also, with railway ticket booking service, you may travel in the class of your choosing with a berth/seat assigned to your name. Here is all you need to understand about India's train reservations. 
Reservations at PRS counters  
A reservation office is located at every major railway station in India. Several metro cities maintain satellite reservations offices in different regions of the city. To purchase tickets at a PRS counter, you need to complete a reservation form using your information and travel data. The counter ticketing personnel will provide the ticket depending upon the accessibility of the tickets. Reservation counters for Indian Railways are open Monday through Saturday from 8:00 a.m. to 8:00 p.m., and Sundays from 8:00 a.m. to 2:00 p.m. 
IRCTC allows you to book a train ticket online  
  You can also book train tickets via the internet using IRCTC; Indian Railways have authorized online ticketing providers in the form of mobile-based apps. An e-Ticket, also known as an Electronic Reservation Form, is the provided ticket. To use the reservation services, customers must first register with IRCTC. It is accessible 24 hours a day, except from 11:45 p.m. to 12:20 a.m. each night. 
Reservation of Tatkal and Premium Tatkal Tickets  
Tatkal is a ticket reservation system that allows customers to reserve tickets one day before their journey date for a fee. Top-quality Tatkal reservations are similar to Tatkal reservations, but they use a dynamic pricing structure that allows ticket costs to fluctuate depending on demand. Tatkal tickets are available for purchase online and at PRS counters, whereas PT tickets are only available online. Tatkal reservations for AC sessions begin at 10:00 a.m., while non-AC classes begin at 11:00 a.m.  
Reservations must be made in advance
The Advance Reservation Period for General Quota bookings is 120 days before the trip date, except for the journey date. The ARP for Tatkal and Premium Tatkal reservations is one day until the travel date, except for the journey date. ARPs with less than 120 days are found on a few trains, including mountain trains and special trains. International visitors and non-resident Indians can reserve tickets underneath the Foreign Tourist Quota 365 days before their trip. 
Reservation Procedures for Trains  
  You can book six persons on a ticket for General Quota reservations. Only four persons per ticket are permitted on Tatkal reservations.
In a month, IRCTC customers can only book six tickets per ID. If you have finished your Aadhaar account verification, then you can buy up to 12 tickets per ID per month.
Reservations are accepted when the first chart is completed. That usually is 4 hours before the train's scheduled release.
Certain trains enable current reservations, which allows you to book unoccupied tickets well after initial chart generation.
 
Characteristics of a Reservation System for Trains  
A railway ticket booking system is a software application that manages distributing, billing, planning, and other aspects of booking train tickets. Most suppliers have digitized several of these activities; however, as previously said, this would be done on an irregular basis. We will go through the four primary components of reservation systems. As well as some additional connectors to keep an eye out for. 
   Booking engine for trains  
An online booking engine is a software application that takes your requests for information and then delivers relevant findings from its database. The engine may also implement specific business rules to optimise how google searches are visible. Moreover, combine many services into separate offers.  
Booking engines can be found on a railway operator's website and app, and they come in various forms. For example, you could have a different machine for corporate customers and resellers. They are generally accessible over an extranet in this situation. 
Transportation by railway  
A railway ticket reservation system is primarily concerned with distributing and booking, such as labour protection and route planning; it is referred to as a booking system. However, based on the tool, you may save all of that information in one place. Let us take a look at them one by one. 
Inventory control  
The system tracks accessibility by entering data from across all delivery information and portable readers on trains. This mechanism prevents you from overbooking and seat reservation problems. 
Reservations and purchasing tickets  
Despite air travel, railway transportation regards the ticketing and reservation procedures to be included. But there is no barrier or distinction between booking and receiving a train ticket. Customer-facing ingredients that make it easy for you to pick, pay for, use, and print tickets are included in ticketing capability. The following are some of the essential ticketing solutions in current reservation systems. 
Capabilities for integration  
In an ideal world, you would be able to get a booking system out of the boxes, configure it, and start using it immediately. Many suppliers strive to encourage this mindset by assuring their consumers that one solution will solve all of their problems. However, introducing a new system typically arises with a few drawbacks in real life. Here are a few options to think about as suitable integration. 
Data transmission: You are certainly already using specialist software to store your consumer or financial documents. Incorporating information into a digital system that operates uniquely and requires training is inefficient. 
Inadequate functionality: You won't locate a solution that checks all of the boxes, particularly in the rail business, where there are few options. 
Standard features include: Even though a reporting module exists, it may be insufficient in functionality to meet your demands as suppliers cannot be equally skilled in all business activities. 
Concern more about the coming years: You don't know what capabilities will be vital to you in a year or two. But it would be best if you had the software right away, so it would be a difficult decision. Analyze how accessible the platform is to third-party connectors and what integrations they currently should solve these issues.  
Conclusion  
If you want to travel then, Indian Railways can book train tickets in advance. Due to digitization, most people choose to buy advance tickets online. Those are the instructions, along with how to make a Train Ticket Advance Reservation at a Ticket Counters, apps, and websites. You can purchase tickets for just any train on the Indian Railways system, from whatever starting station to every destination, at each country's Computerised Reservation Centres. 
You may buy onwards and return travel tickets at any Computerised Reservation Center located there, not just on the main railway stations. Thanks to the Passenger Reservation System network. This networking allows you for faster and easier ticket reservations. 
Subscribe to Our Latest Newsletter
To Read Our Exclusive Content, Sign up Now.
$5/Monthly, $50/Yearly