Project Magi: Google Will Release New AI-powered Search Tools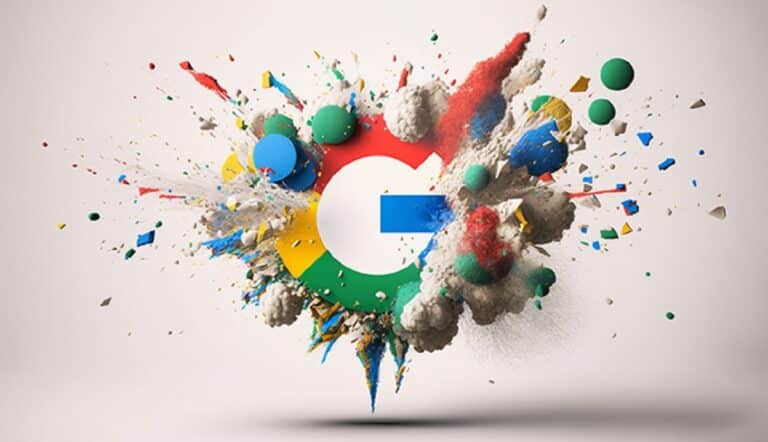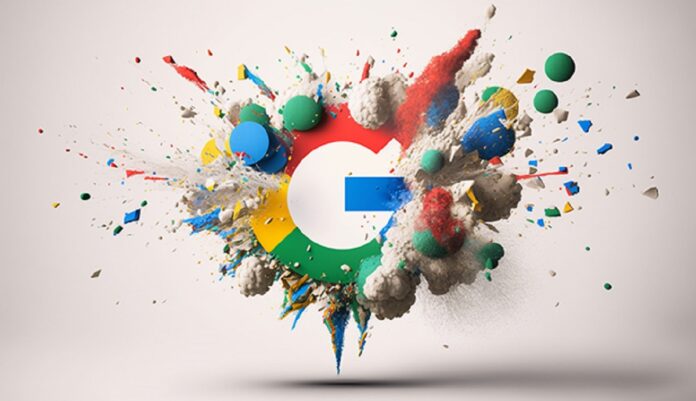 Listen to the Podcast:
According to a report by The New York Times, Google will release new AI-powered search tools next month. Under the codename Magi, the instruments are developed.
The new features will initially be accessible to up to one million consumers in the United States. Microsoft's Bing may replace Google as the default search engine on Samsung Electronics devices, according to recent reports.
According to reports, the tech giant's new AI-powered search will provide personalized search results and attempt to anticipate user needs.
Google spokesperson Lara Levin stated, "Not every brainstorm deck or product idea results in a launch, but as we've previously stated, we're excited to bring new A.I.-powered features to search and will share more information soon."
What is Google Project Magi?
Google Magi is a project that seeks to revolutionize internet search and interaction. It entails the creation of a new search engine propelled by Google's new A.I. technology that will provide users with a significantly more personalized experience than the company's current service.
The endeavor entails incorporating new AI-based features into the existing search engine. And it appears that anticipating user requirements is fundamental.
Many Twitter users erroneously use the Google Bard animation to represent the new Google Magi.
Although the new search engine is still in its infancy, it demonstrates Google's desire to remain at the vanguard of technological advances in the search industry.
Chat Like Interface
Google desires to make searches more conversational. Imagine asking someone queries and receiving responses. Similar to ChatGPT.
Or consider how you interact with Alexa but in a more intelligent form. And one that can learn not only from your past conversations but also on the fly as you ask queries.
It is the logical next step in inquiry. We all seek answers that are tailored to our specific needs and are also pertinent. They are attempting to provide the old-fashioned method of viewing 10 results per page when searching for a solution.
This will not work for all search queries, but consider it the next step in the evolution of Google's knowledge graph. The most significant change, however, is how Google will facilitate transactions.
How will Project Magi Affect SEO?
Project Magi will have a significant effect on SEO, as it will alter how Google positions and evaluates web pages. According to Google, the most influential ranking factors under Project Magi are:
Quality: Google will give preference to web pages that provide original, accurate, and reliable information that matches the user's intent.
Relevance: Google will prioritize web pages that are highly relevant to a user's query and context, including location, device, language, and preferences.
User experience: Google will prioritize web pages that are quick, secure, navigable, and interesting for users.
This means that SEOs will have to place a greater emphasis on creating high-quality content that answers user queries and provides value, as opposed to optimizing for keywords and links. SEOs must also consider the user experience and technical aspects of their web pages, such as page speed, security, mobile compatibility, and accessibility.
When will Project Magi Roll Out?
Google has not announced an official launch date for Project Magi, but the company has been testing it on a small percentage of queries since the latter half of 2022.
Google has also stated that Project Magi will not be a one-time update, but rather a gradual and ongoing process. This implies that SEOs should routinely monitor the performance and rankings of their web pages and be prepared to adapt to changes.
Project Magi seeks to make Google's search algorithm more semantic and contextual. It will have an impact on how Google interprets and positions web pages, as well as how SEOs optimize web pages.
Project Magi will necessitate that SEOs prioritize quality, relevance, and user experience over keywords and links. Project Magi is still in development and testing, but it will be progressively and continuously implemented in the near future.
Google Bard vs Magi
Google Bard is Google's response to the emergence of AI-powered conversational search engines such as ChatGPT. Google Bard, a competitor to ChatGPT, is intended to transform search results by providing AI-generated responses based on the user's queries.
Google Magi aims to provide a more personalized and anticipatory search experience, whereas Google Bard focuses on producing accurate, informative, and inventive answers in a more conversational manner. Google's ambition to revolutionize the search experience using advanced AI technologies is reflected in both initiatives.
| | | |
| --- | --- | --- |
| Features | Google Bard | Project Magi |
| Purpose | Conversational AI service | Personalized search engine |
| Stage | Early stages | Under development |
| AI technology | Large language models (LaMDA) | Artificial intelligence |
| Conversational | Yes, seeks to be creative | More conversational than current search engine |
| Personalization | Draws on web to provide fresh, high-quality responses | Learns users' needs based on their searches |
| Availability | Selected markets | Internal testing at Google |
| Features | Simplifies complex topics | Offers preselected options for objects to buy, information to research, and other information |
| Ad integration | Ads kept in the mix of search results | Ads still featured on search queries that could lead to a financial transaction |
| Release plans | Already available in select markets | No official date yet. Will initially be released to a maximum of one million people, progressively increasing to 30 million by the end of the year. |
Why Google is Accelerating AI Now?
Google has legitimate reasons for falling behind in the artificial intelligence competition. They have purportedly waited a long time to fully commit to AI because these AI chatbots are prone to making mistakes, a claim that is supported by ample evidence. Ads can be detrimental to the user experience of a conversational AI chatbot, so Google may have also struggled with how to monetize an AI search engine. Neither ChatGPT, Bing with ChatGPT, nor Google Bard currently displays advertisements.
Magi will apparently defy this trend, albeit selectively. According to a report from The New York Times, queries that could result in a purchase may include advertisements on the search results page. Google relies significantly on ad revenue, so maintaining ads in its search engine is essential. This report indicates that Google will achieve this by preserving the traditional user experience of a search results page while incorporating a chatbot to interact with users and provide more personalized results. The new Bing with ChatGPT employs a completely different user interface and user experience than the traditional Bing, which provides a conventional search engine experience.
Nevertheless, this is essentially conjecture. While The New York Times reports that over 160 people are currently working on Magi, it is more likely that Magi features will be incorporated into Google Search in the near future than Google will introduce a revolutionary new search engine. This new development requires us to keep a close watch on Google I/O 2023, as some of these features could be introduced there first.
How Does Magi Use Artificial Intelligence?
Magi employs artificial intelligence to comprehend queries written in natural language and to provide more accurate and relevant search results.
It employs machine learning algorithms to discern the intent and context of a user's search query and to comprehend the content and context of web pages.
Similarly to voice assistants like Siri and Alexa, Magi employs AI to generate answers to specific questions. Magi may also use AI to personalize search results based on a user's search history and behavior.
The Importance of The Magi for Google
As stated previously, Google is aware of AI hysteria. Especially in light of South Korean tech giant Samsung's contemplation of switching to Microsoft's Bing search engine.
This concern prompted Google to launch Project Magi and begin developing a new AI-based search engine.
Google's contract with Apple, worth an additional $20 billion, is up for renewal, adding to the drama.
So it was inevitable that the tech behemoth would begin focusing on something new and exciting.
12 Things We Know About Google Magi
Project Magi is a novel search engine feature developed by Google.
The goal of the project is to provide users with a more customized search experience by anticipating their requirements.
A group of designers, engineers, and administrators are developing Magi in sprint rooms.
The search engine will be propelled by artificial intelligence and will be conversational.
The new search engine is still in its early phases of development, and no precise release date has been announced.
The system would learn what users want to know based on their initial searches and provide lists of preselected options for objects to purchase, information to investigate, and other data.
Magi would maintain advertisements within the search results.
The results pages for inquiries that could lead to a financial transaction would still contain advertisements.
Google is anticipated to release the tools to the public the following month and to introduce additional features in the fall.
The company intends to initially disclose the features to a maximum of one million users, with that number rising to 30 million by the end of the year.
Initially, the features will be available only in the United States.
Communicative User Interface
Subscribe to Our Latest Newsletter
To Read Our Exclusive Content, Sign up Now.
$5/Monthly, $50/Yearly