Progressive Auto Insurance Review 2022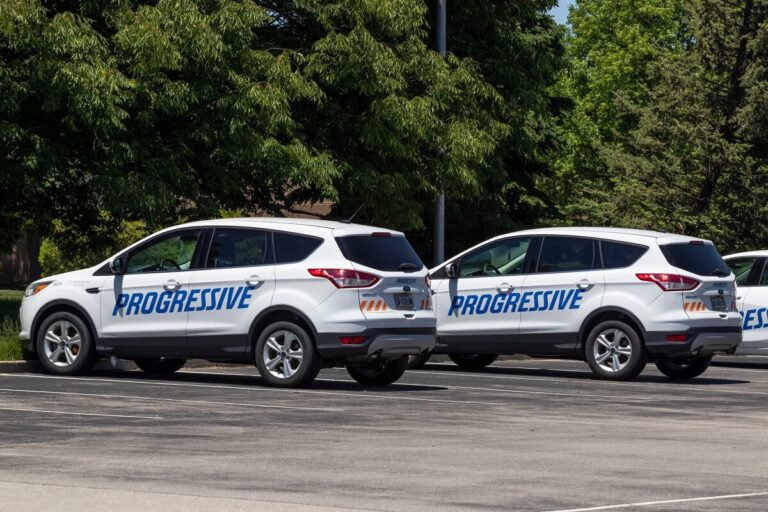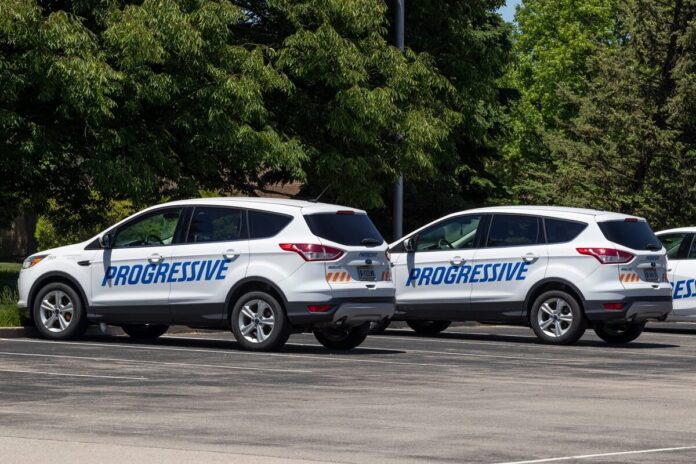 One of the well-known insurance companies is Progressive corporation. Back in 1937, they started selling auto insurance and have been offering an average rate to their users. It provides auto coverage and insurance for homes, property, commercial, and other personal insurance for things like pets, life, travel, and much more.
Progressive Auto Insurance operates in all 50 states, including Washington, DC. It also offers reasonable and low rates for drivers, but when it comes to teen drivers, they have high rates.
Progressive is a good choice for auto Insurance and has extremely low complaints. It holds a great reputation for coverage. If you want to know more about Progressive Auto Insurance, then you are at the right place. We will provide you with all the information you need about the insurance company.
How Does Progressive Insurance Work?
According to research, Progressive is ranked as the third-largest automobile insurer. For drivers who are in their 20s, progressive insurance is a good coverage option.
According to the estimated rates, drivers pay around $134 per month, and when it comes to full coverage car Insurance, it is $1,611 per year. It is considered to be much cheaper than the average national rate.
When compared to other companies, Progressive has high rates for teen drivers. The progressive rates are 41% more for female teens and 36% more for male teens. The rates are 7% less than the national average for female young adults and 11% lower for males. The rates are 17% lower for senior drivers.
Different factors can be used to determine the insurance rate, one of which is the credit score. For drivers with less credit score, the progressive rates are less than 2%.
Coverage Options Available Through Progressive Auto Insurance
If you want to know how Progressive insurance works, then read the below list. Here are the types of coverage provided by Progressive auto insurance:

Liability
It protects if you are in an auto accident, pay for damage to objects, and if you are being sued for an accident.
Comprehensive 
It protects in case of things that are not in your control, like in case of theft, vandalism, natural calamities, and much more.
Collision
It protects your automobile if it collides with other vehicles or objects like fences, trees, etc.
Medical Payments/ Personal Injury Protection (PIP)
It provides protection when it comes to personal injuries. If you are in a car accident, it will help with the medical benefits and pay the bills.
Uninsured/ Underinsured Motorist Bodily Injury (UIM) and Property Damage (UMPD)
If you are injured by any other car driver, UIM will pay for your injuries, and at the same time, it will also repair/replace your automobile if there's any damage.
Some other services that are offered by Progressive Insurances are:
Loan payoff

Rental car reimbursement

Equipment value and Custom parts

Rideshare coverage

Deductible savings bank
Discounts Offered By Progressive Insurance
According to the reports, 35% of the people were satisfied with the discounts that were being offered by Progressive insurance. Below is the list of discounts that are being offered by progressive insurance:
Multi-policy and Multi-car

Continuous Insurance

Safe driver: Snapshot

Teen driver

Good and distant students

Homeowner

Online quote

Paperless

Paying in full

Automatic payment
Progressive Auto Insurance Reviews 2022
Progressive offers some of the best car insurance in the industry. Here are some advantages of having Progressive Auto Insurance:
The complaints are below the normal industry average

It also offers rideshare Insurance for Uber and Lyft drivers

For high-risk drivers, it is a good choice

It is available nationwide
Like benefits, there are many disadvantages of having Progressive Insurance as well, below is the list:
It offers high rates when compared with other competitors

The auto body shop professionals gave the Progressive collision repair a C grade.
Progressive Customer Services Reviews
When it comes to the customer service provided by Progressive Insurance 53% of the people were completely satisfied with the easy and simple way to open your auto policy with progressive insurance. Apart from that, around 43% of people also appreciated the quality of service that was being provided by Progressive insurance. 
Progressive Customer Loyalty Reviews
According to the reports, customer loyalty is only 33%, and the people recommending Progressive Insurance to others seem average. People who are going to renew their policy is around 43% and 41% of people are likely to renew.
Progressive Claims Handling Reviews
Around 45% of people were happy with how easy it was to file a claim with Progressive insurance, and 40% were happy with their status updates. Progressive Insurance resolved the claims quickly, and 43% of the people were satisfied.
Overall we can give it 4.6/5.0 stars. Below is the summing up of the rating that is being given:
Coverage: 4.5
Cost: 4.7
Availability: 5.0
Technology: 4.8
Customer Service: 4.1
Progressive Insurance is one of the good choices that one can go with. It is reliable and has positive reviews, so if you are thinking about getting Insurance, you must go with Progressive Insurance.
Car insurance works as a safeguard for your financial well-being and your vehicle in case of accidents, theft, or other incidents beyond your control. Your car insurance company can pay for vehicle repairs, medical expenses, and damages or injuries you cause to another driver. Keep in mind that car insurance won't cover maintenance or general wear and tear.
Subscribe to Our Latest Newsletter
To Read Our Exclusive Content, Sign up Now.
$5/Monthly, $50/Yearly