Ditch Those Lasso and Selection Tools with This AI Background Remover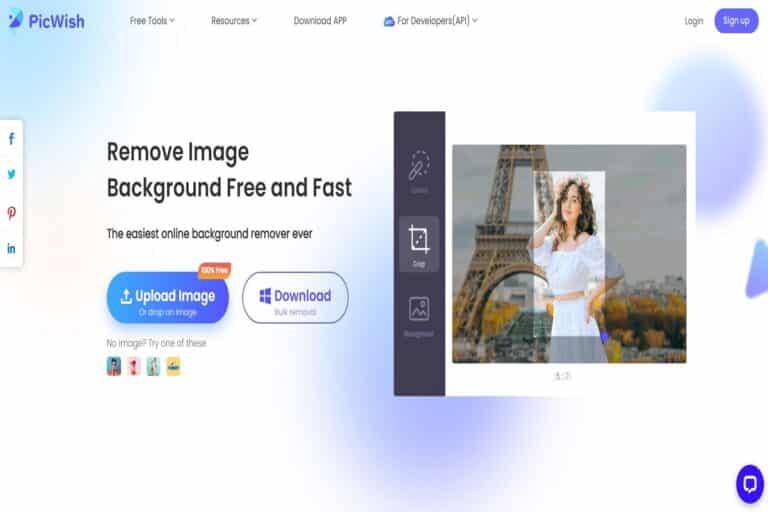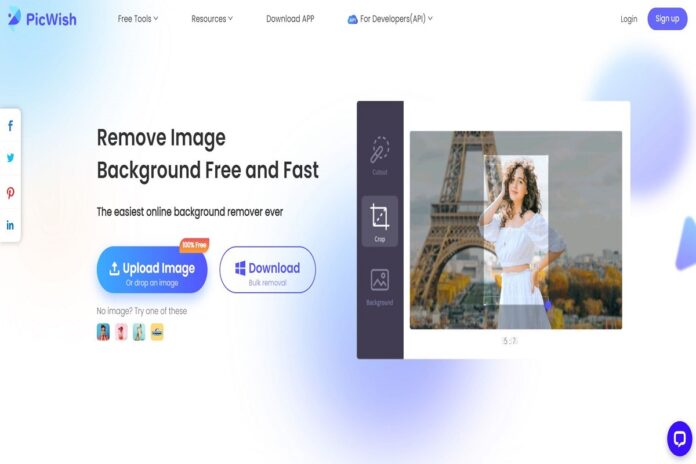 Even the slightest imperfection in your background can ruin your photos, such as photobombers or unwanted objects. Or simply, a background that is too complicated and outshines the main subject. Another challenge would be learning how to fix them.
Thankfully, you no longer have to be a skilled photo editor to remove your photo's backgrounds. All you need is a tool that can easily remove image backgrounds neatly, hassle-free, and 100% FREE. And for that, we are talking about PicWish. Read further to learn more about this amazing background remover.
What is PicWish?
If we talk about saving time and money, PicWish online background remover is a practical choice. This online tool breaks the rule of paying more for better quality because this web-based background remover is absolutely 100% FREE. And the coolest part is that it helps you remove background without any knowledge of photo editing as it is powered by AI technology. Plus, it works precisely without compromising your image's quality. You can even try removing your portrait background and you will see how this app removes spaces between hair strands.
To convince you how user-friendly PicWish is, here are the three simple steps you'll have to follow:
First, visit PicWish official website.
On its interface, click the Upload Image button and wait for the transparent image.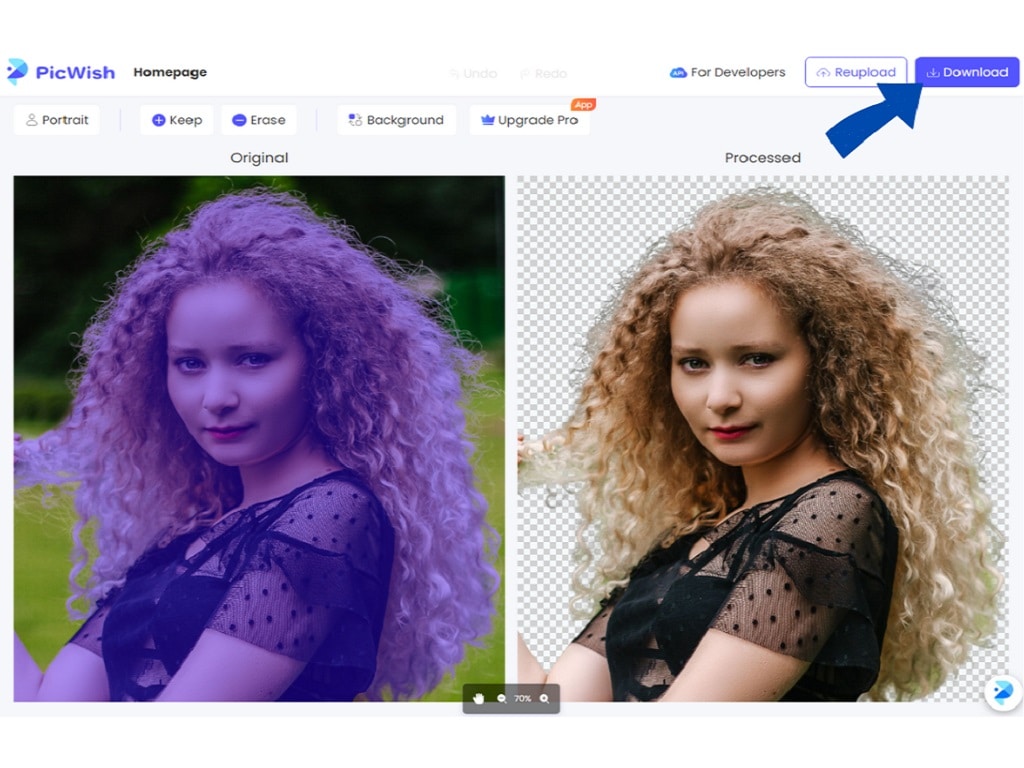 Hit the Download button to export the output.
Where Can I Use PicWish?
PicWish does not just stop in removing your background. It also lets you replace it with a new one depending on your needs. There are so many reasons why you might want to change your image background. This is whether you want to make an ID photo, product photo, or you just want to give your picture a new look. Good thing, PicWish has the flexibility that you are looking for. Check it out below!
Remove Background from Your ID Photo
There's no need for you to go to a studio and pay a bucket just to have a good quality ID photo, nor to set up your shooting area because with PicWish you can be able to change your not-so-pleasant backdrop instantly. In just a few clicks, you will get the plain solid background that you need for your ID photos. After the app  removes the background, you can instantly replace it with plain colors from its default color palette.
And to help you more, here is the step-by-step guide you need:
Go to PicWish official website.
Next, upload your DIY close-up photo by clicking the Upload Image button, and wait as the tool generates the transparent background image and click "Background".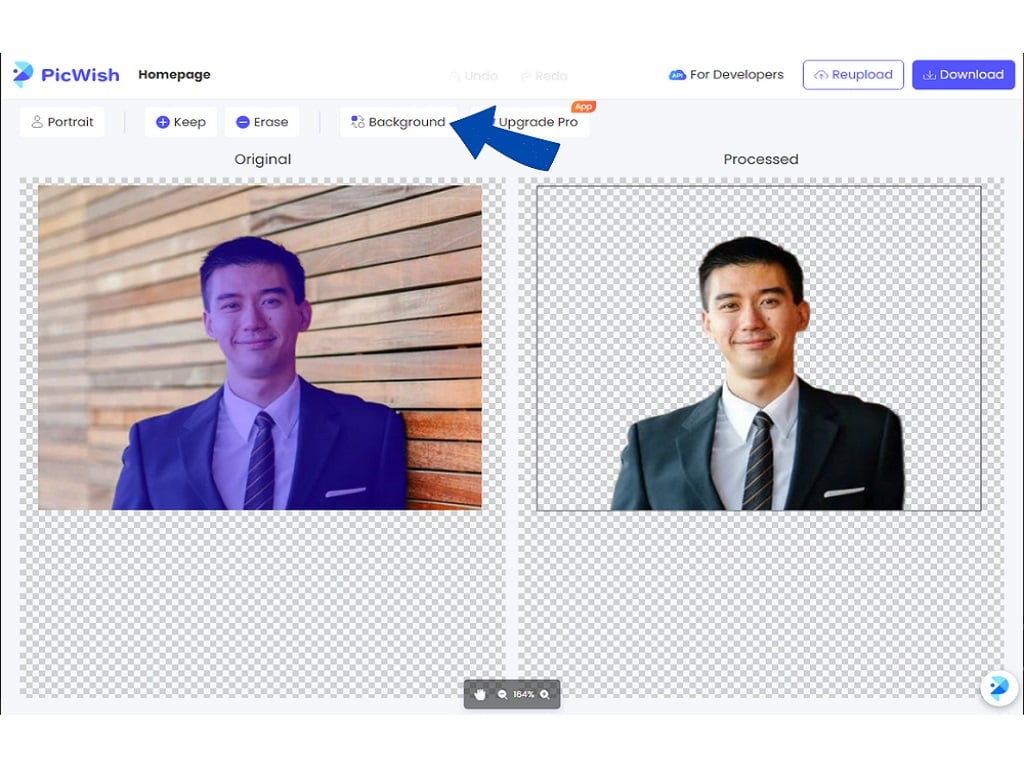 After that, hover your cursor over the Color tab and select the color you want.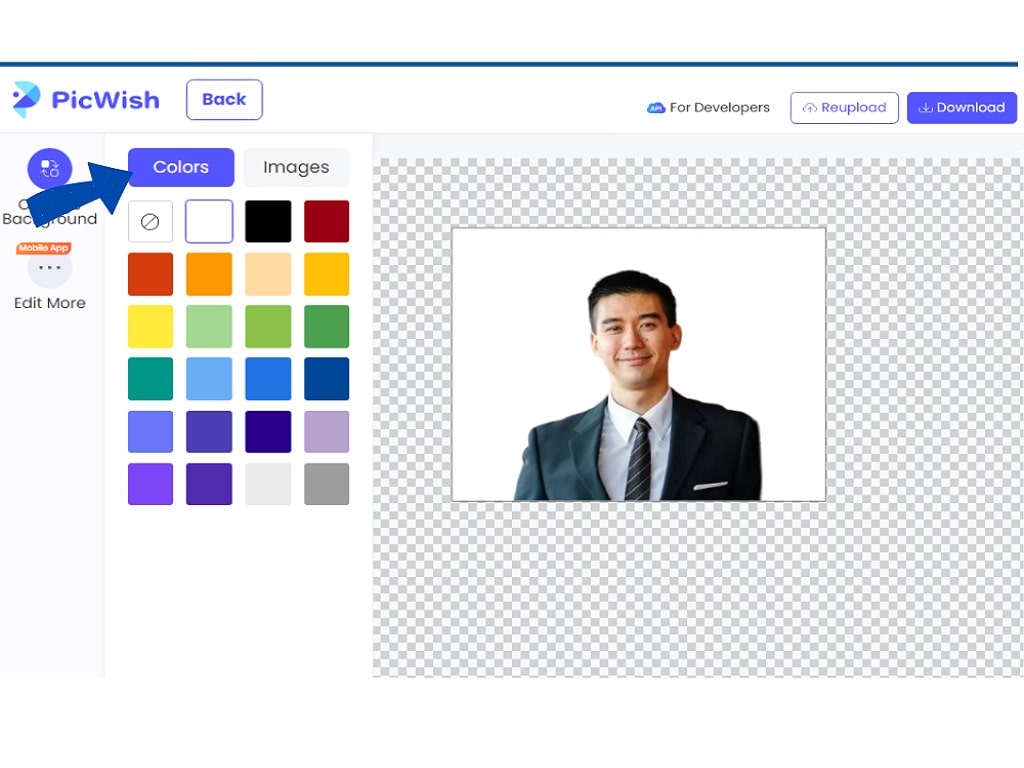 Once satisfied, hit Download to save your output.
Replace Background with New Image
How many unknown tourists bombarded your summer beach photos last holiday? And the only thing you want to do is erase them. But instead of deleting them, why don't you just use PicWish to replace the background? This browser-based app lets you personalize your photo by extracting the original background from your subject and changing it with a new beach photo that you like. And again, you can do it in just four simple steps. Just be sure that you have already downloaded the image you want to use beforehand.
Here's the list of steps on how to do it.
On the PicWish main interface, upload the image and wait for the transparent background.
Then, click "Background" to start replacing it.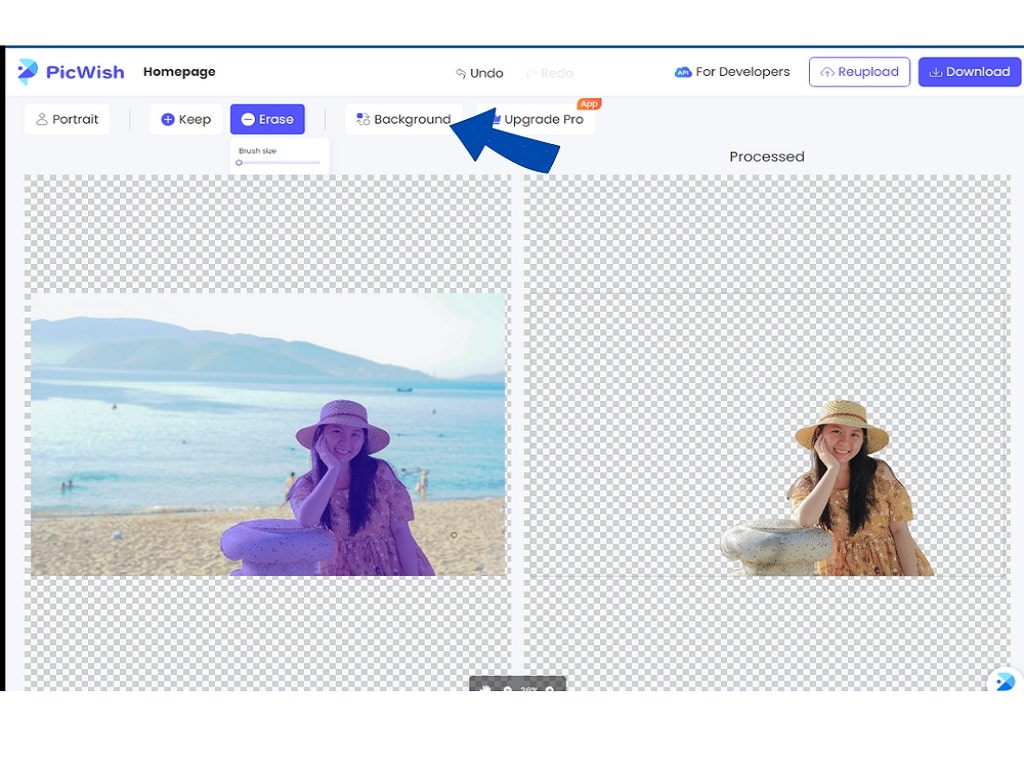 Next, go to the Image tab and hit the "+" icon to upload your new backdrop.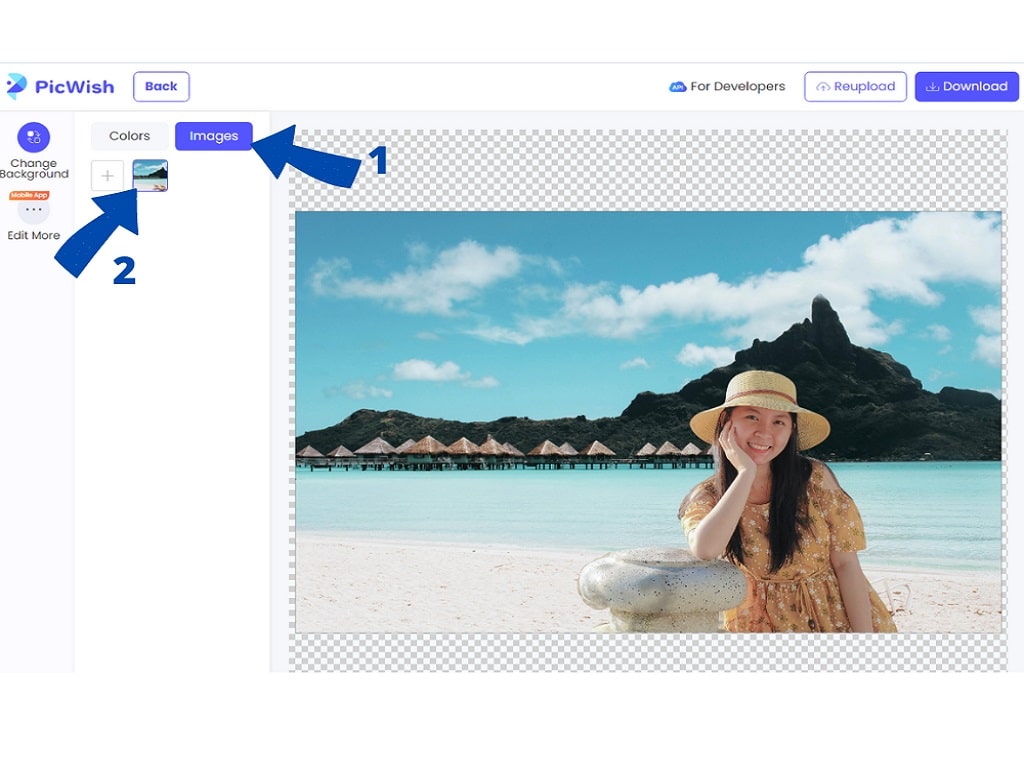 Now, you can save your new image by hitting the Download button.
Remove Your Signature Background
If you think PicWish only works for people, well, this app also helps you remove the background of a signature. PicWish automatically cuts out your signature from its background and renders it as a PNG. That saves you both time and effort because you no longer need to appear personally because you can already use it to sign urgent documents.
Upload your signature on PicWish's site.
Then, wait for the transparent result in a few seconds.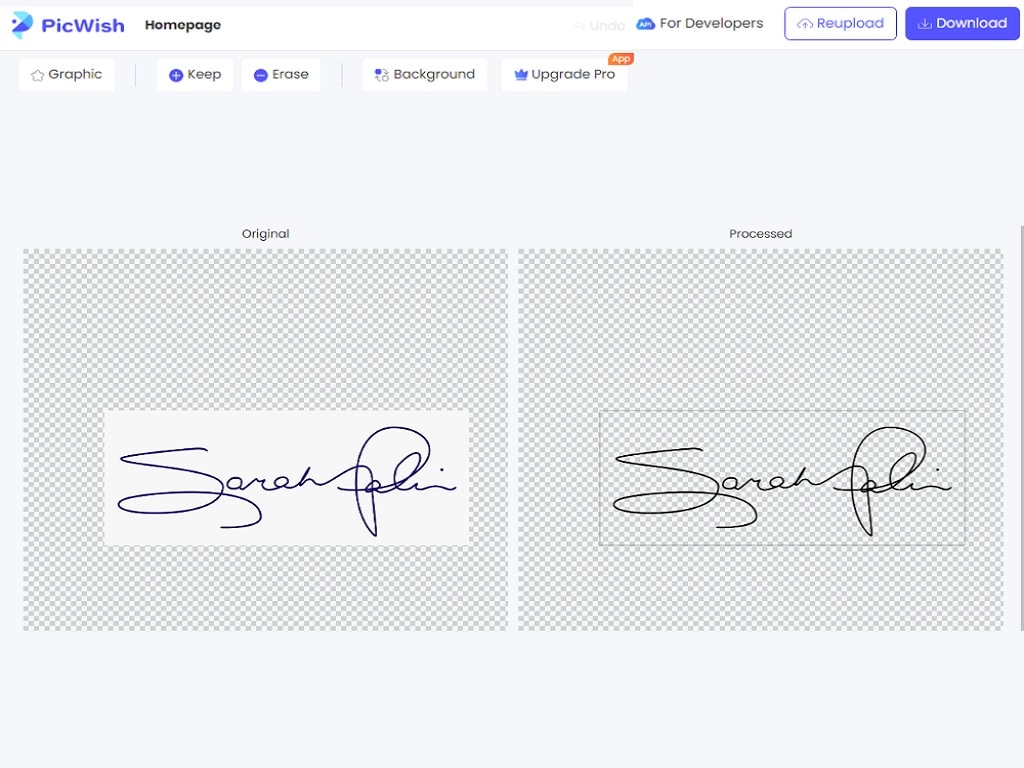 Next, click Download to save it in PNG format
Conclusion
Now, with PicWish, there's no need for you to control those lasso and selection tools from other software just to remove the background. Let this web-based app do its job automatically and without charge. Amazing, isn't it?
Subscribe to Our Latest Newsletter
To Read Our Exclusive Content, Sign up Now.
$5/Monthly, $50/Yearly