How to Change Image Size by 3 Online Photo Editors?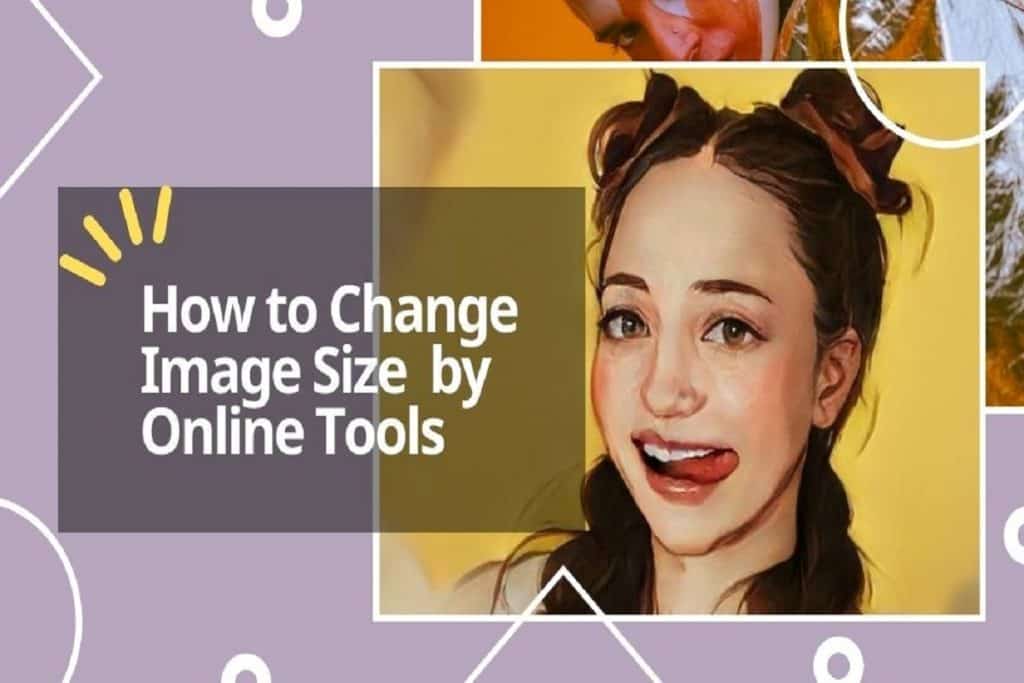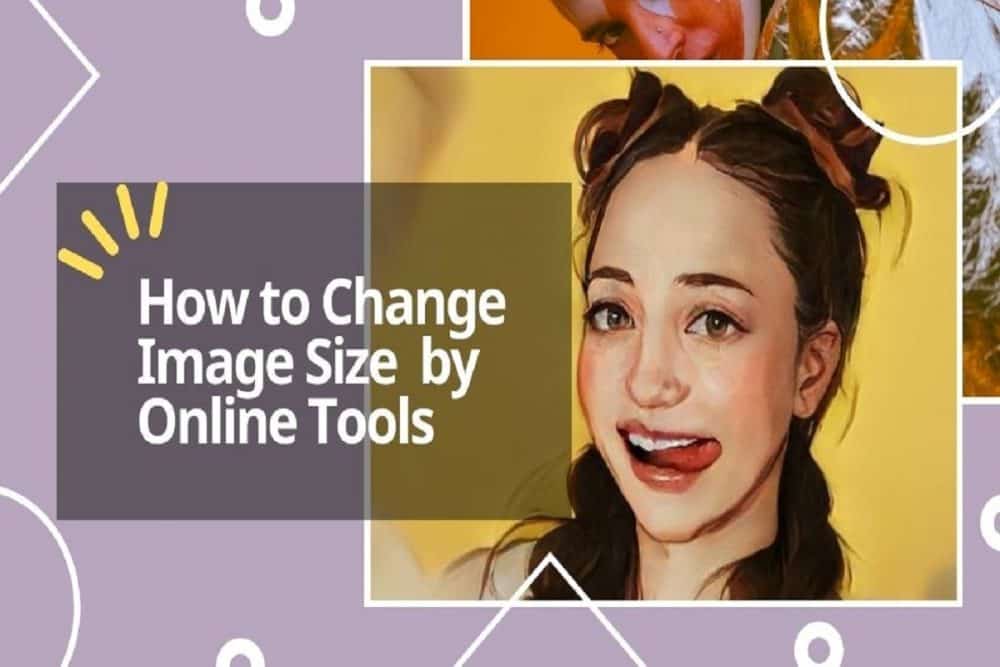 What Does Photo Size Mean?
In a nutshell, the photo size pertains to the height and width of an image in pixels. It also represents a photo's resolution which can be measured by pixels. For example, a 30- megapixel (MP) camera takes pictures with 4480×6720 pixel dimensions. These dimensions make it possible to print up to 30×45 sizes in excellent condition. When it comes to photo size, it's important to remember that the higher the image setting, the larger the picture and file size.
Why Change the Photo Size?
There are various reasons why your photo would need resizing. The first is that it needs to be printed in a particular size that is different from its original size. Second, there are certain parts of your photo that need to be cut off or cropped. Some photos have irregular edges or irregular parts that need to be rid of, and resizing the image is one solution for that.
Change Photo Size Fast by Three Online Tools
1: Change Image Size by Cropping Image
As mentioned earlier, one way to change image size is by cropping it. This is where image cropping comes in handy.
1.1 What is Image Cropping?
Image cropping is also known as "trimming" or "cutting" an image. In a few words, image cropping is a tool used to make an image smaller or alter its length and width.
1.2 How to Crop Image Online?
There are many ways to change image size, and the easiest way is to crop images online. All you do is log on to an online editing app and process your image!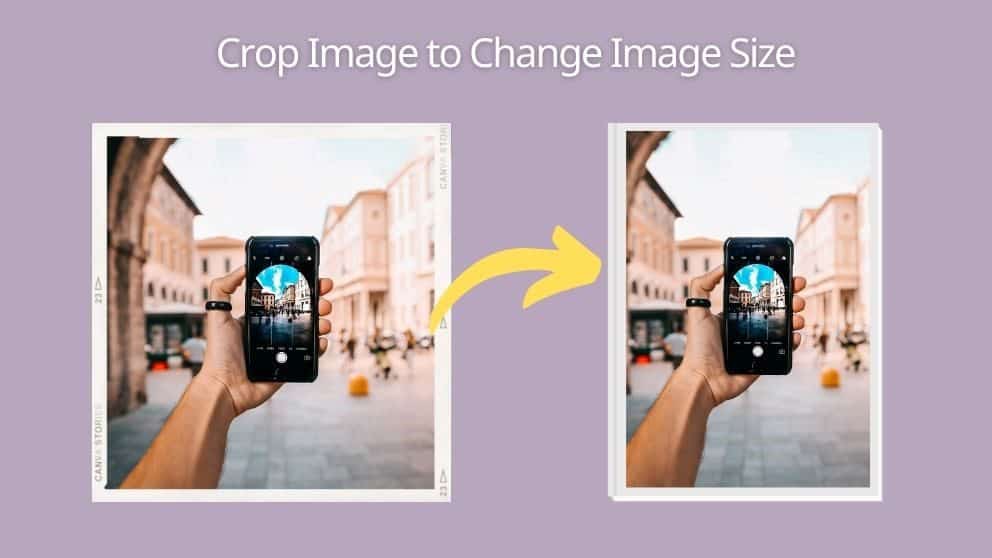 1.2.1 Overview of iLoveimg  
iLoveimg.com is an online photo editor which allows you to crop, resize, edit, or compress your photos in a jiffy! Just follow a few steps, and your photo is good to go!
1.2.2 Crop image by iLoveimg: Step by Step
Step 1: Log on to iloveimg.com.
Step 2: Select the resize image tool that you need to use.
Step 3: Click "Select images" to upload a photo from your PC or laptop. Alternatively, you can drop images in the space provided.
Step 4: Once your photo is uploaded, you will be directed to a window that allows you to crop images online. Indicate the ratio you would like.
Step 5: Click "Crop Image" and download your cropped photo.
1.2.3 Key Features of iLoveimg:
Aside from cropping tools, iLoveimg also has a lot of key features such as image converter, meme generator, image rotation, and photo editor.
2. Change Image Size by Upscaling Photo
Another way to change image size is by upscaling it. In a nutshell, upscaling pertains to stretching your image so that multiple pixels of its similar color will be present.
2.1 What is Image Upscaling?
In relation to what was stated earlier, image upscaling is a process where a photo is stretched according to the needed resolution or display size. While the image increases its size, the photo quality decreases. This is because stretched-out pixels are filled with similar colors to prevent an "empty" pixel or space in the image.
2.2 How to Upscale Photo Online?
Just like how you can crop images online, you can also upscale images online by using a trusted photo upscale website.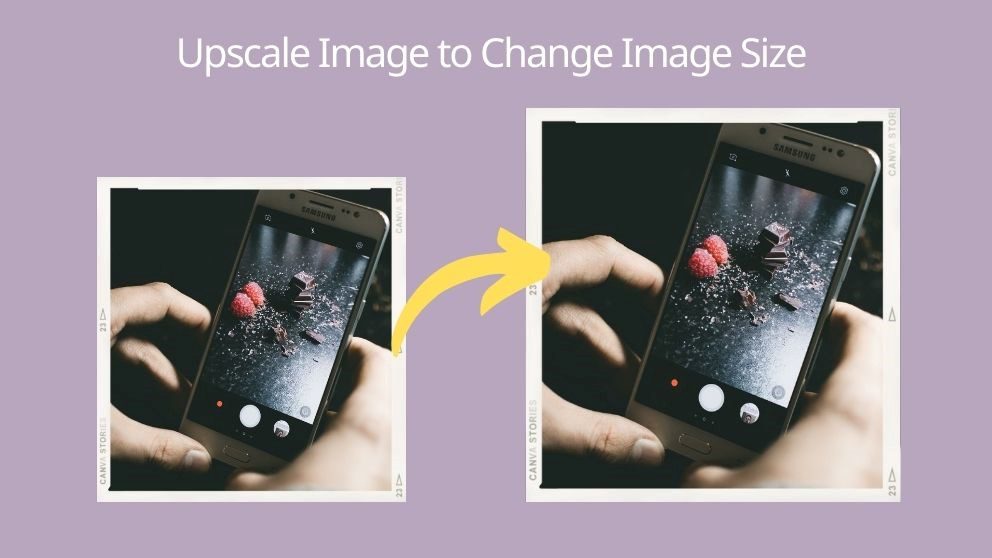 2.2.1 Overview of Imgupscaler
Imgupscaler is an online image upscaling website. It also caters to video upscaling and can cater to many images because of its batch processing feature! Your privacy is also their priority since data is deleted within 24 hours.
2.2.2 Upscale Photo by Imgupscaler: Step by Step
Step 1: Log on to imgupscaler.com.
Step 2: Click the "Drag or Drop" button to select an image or a batch of images according to your needs.
Step 3: Select whether you want to convert your image/s into JPEG or PNG.
Step 4: Select Start All and Download the result.
2.2.3 Key features of Imgupscaler:
Imgupscaler boasts its advanced AI technology which makes your image upscaling experience a good one. It scans your images thoroughly and fills in the "empty" pixels as your photo is stretched. Aside from that, its batch processing makes it more efficient for you to resize your images.
3. Change Image Size by Resizing Image
The third way to change image size is by resizing your image. This tool changes the dimensions or size of your image depending on your needs.
3.1 What is image resizing?
Image resizing describes the process wherein you alter the width and height of your photos. As you change the dimensions of your image, your image's pixel information also changes.
3.2 How to Resize Images Online?
You can resize your image by logging on to an online photo resizing website and processing your image there.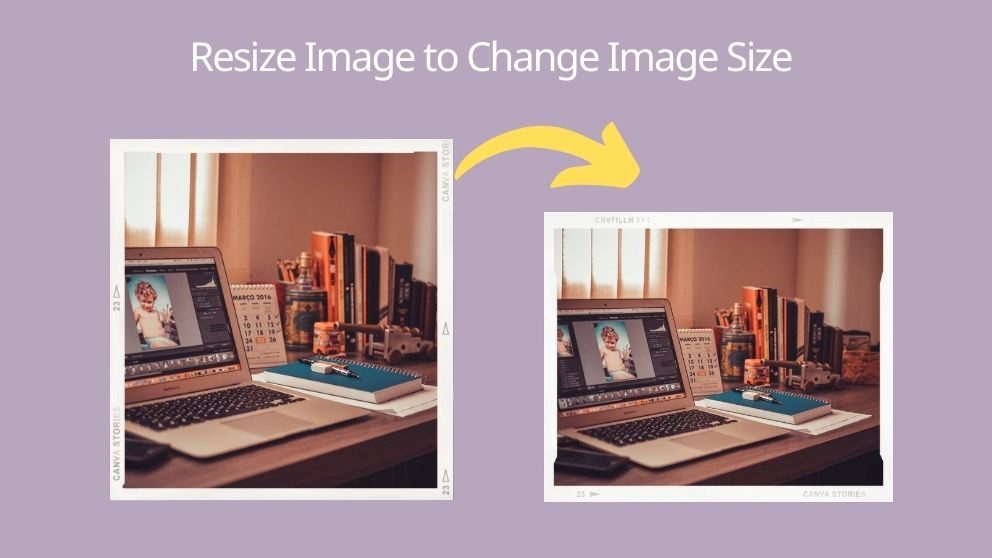 3.2.1 Overview of Resizeimage
Resizeimage is an online photo editor that focuses on resizing images. Aside from that, it also offers other features such as image compression, rotation, and many more.
3.2.2 Upscale Photo by Resizeimage: Step by Step
Step 1: Log on to resizeimage.net.
Step 2: Click "Upload Image" and select images you want to resize.
Step 3: Enter your desired ratio, pixels, and image format.
Step 4: Press the "Resize Image" button to crop, resize and optimize your image. Download the result.
3.2.3 Key features of Resizeimage:
Aside from its main purpose which is to resize images, it also includes key features such as image converter, making the background transparent, and image optimization.
Best Offline Tool to Change Image Size – PhotoShop
Of course, if there are ways to resize an image online, there are also methods to work on it offline! Out of the many tools available which can fulfill your image resizing needs, PhotoShop has long been used by a lot. Not only does it resize an image, but also enables you to edit it too.
How to Resize Image by PhotoShop
Step 1: Launch PhotoShop.
Step 2: Open your image in photoshop and click "Image" which can be seen on top of your window.
Step 3: Click image size, and enter your desired pixel dimensions and document size.
Step 4: Check the unit of resolution and unit of measurement.
Step 5: Once settled, click "OK" and save your image.
Conclusion:
In conclusion, inappropriate image sizes can lead to a number of inconveniences such as mismatched resolution and display, irrelevant parts of the image in the background, and other difficulties when it comes to its size and pixels. This is the reason why utilizing image resizing tools such as those mentioned above is essential. By seeking help and altering your image with these tools, there's no need to worry about an image that's out of proportion or blurry!
Subscribe to Our Latest Newsletter
To Read Our Exclusive Content, Sign up Now.
$5/Monthly, $50/Yearly