FocoClipping: How to Take the Background Out of a Picture for Free?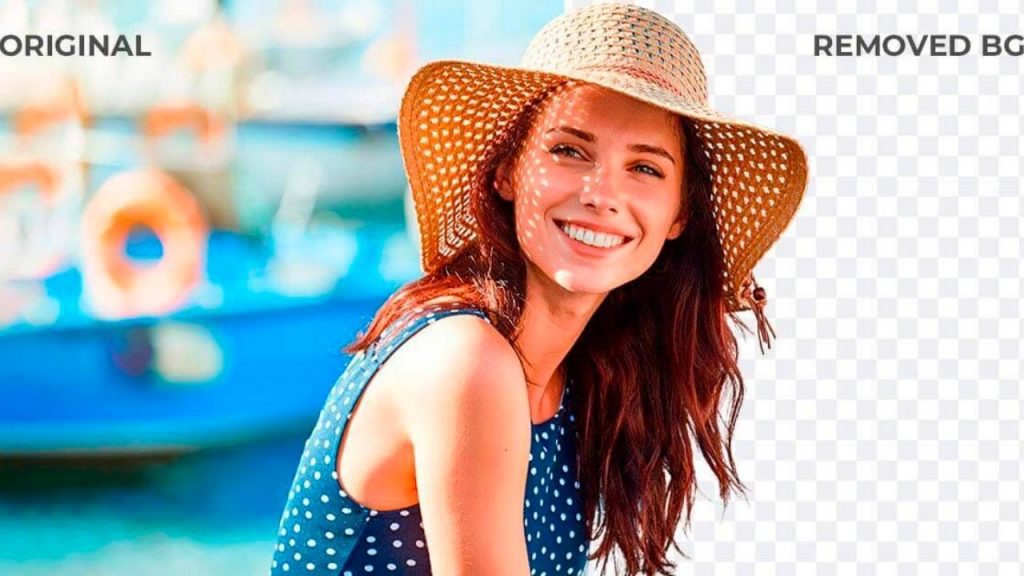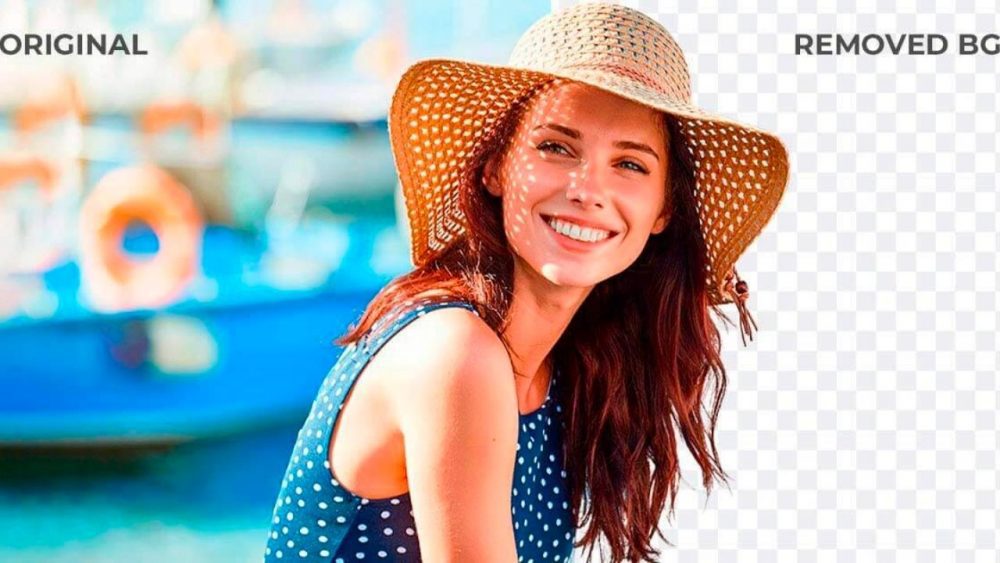 We are in the generation where we are fond of taking the best pictures. But sometimes, the background doesn't compliment the picture we took earlier. Well, in that case, we will look for solutions that are helpful in improving the background or removing it completely.
If you are someone who is looking for such solutions, you are fortunate because right now, some tools are available that answer how to take the background out of a picture. Don't feel confused at all. Here in this post, we discuss "FocoClipping", the best background remover tool. Let's discuss the same in detail!
 What is FocoClipping?
FocoClipping is an image background remover online free tool available. This tool ensures that the background is appropriate and compliments your picture too. It features an advanced auto AI algorithm that detects the inappropriate background and removes it in less than 5 seconds.
Features of FocoClipping:
Features making it the ultimate choice for users looking to remove their background are as follows:-
Superior BG Remover in Bulk:
It offers the ability to remove backgrounds from an unlimited number of pictures with a single click, saving you time and energy. You can process up to 1000 images in a matter of minutes. It is a good choice for e-commerce, photographers, or marketing designers and saves them money and time.
A Customized API Solution
FocoClipping provides a range of web APIs, mobile SDKs, custom software plugins, and other hardware. They offer the ability to improve your workflow and see your productivity grow.
Perfect Hair Accents
With the help of the hair touch-up tool, it handles every detail of your hair. It fixes the problems that come with every type of hair, even if you have fine or thick strands. These will be highlighted as you want in just a few seconds.
Free to use:
This tool is free to use so there will be no need for a user to pay an amount for enhancing the image.
How to Take the Background Out of a Picture with One Click by FocoClipping
You might be wondering how to remove the background from a photograph now. Let's discuss the simple steps to follow!
Step 1: Visit https://www.fococlipping.com/and, on the homepage, click the "Upload image" button. It will take a few seconds to upload the image.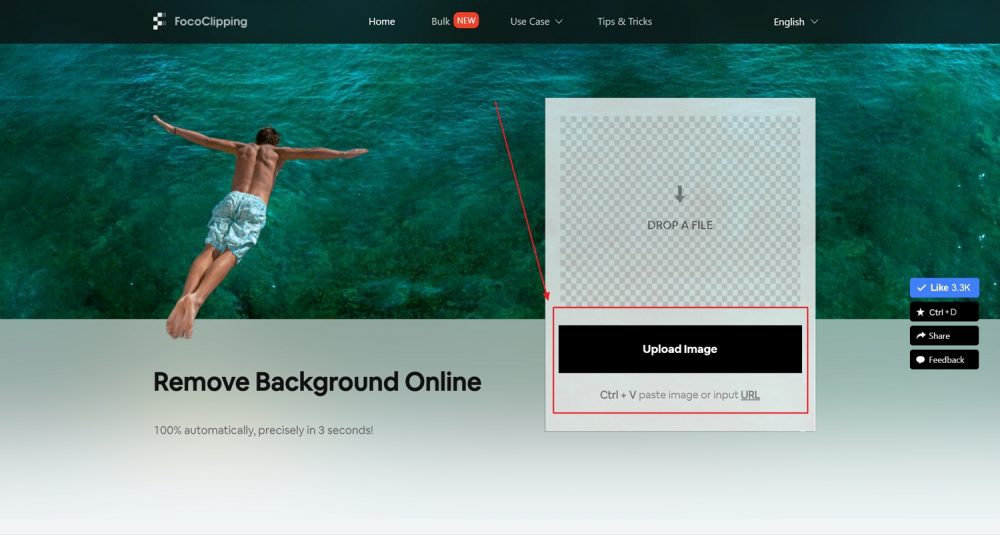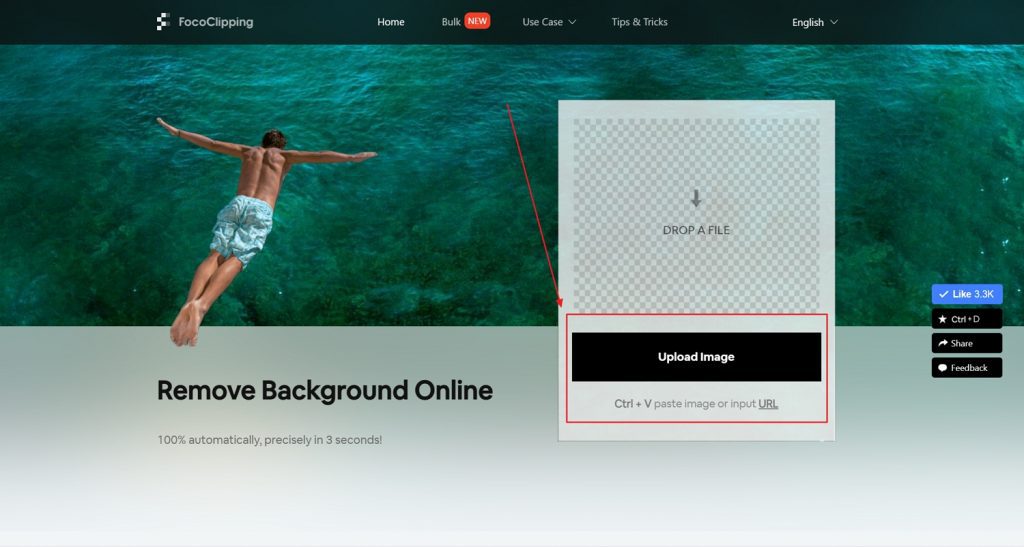 Step 2: Within a while, the smart remove feature of the tool will remove the background of the image. And the resultant image will appear next to the original one, focusing on the product only without any background.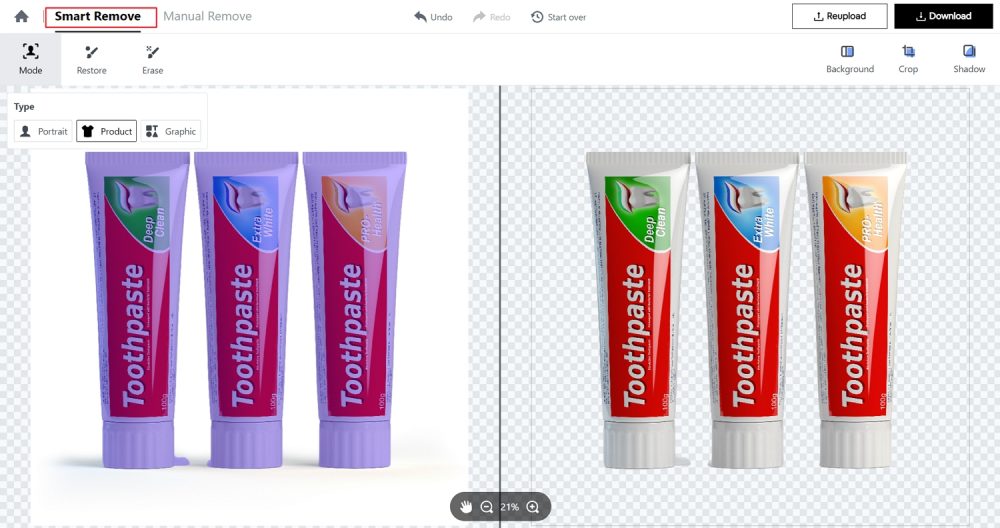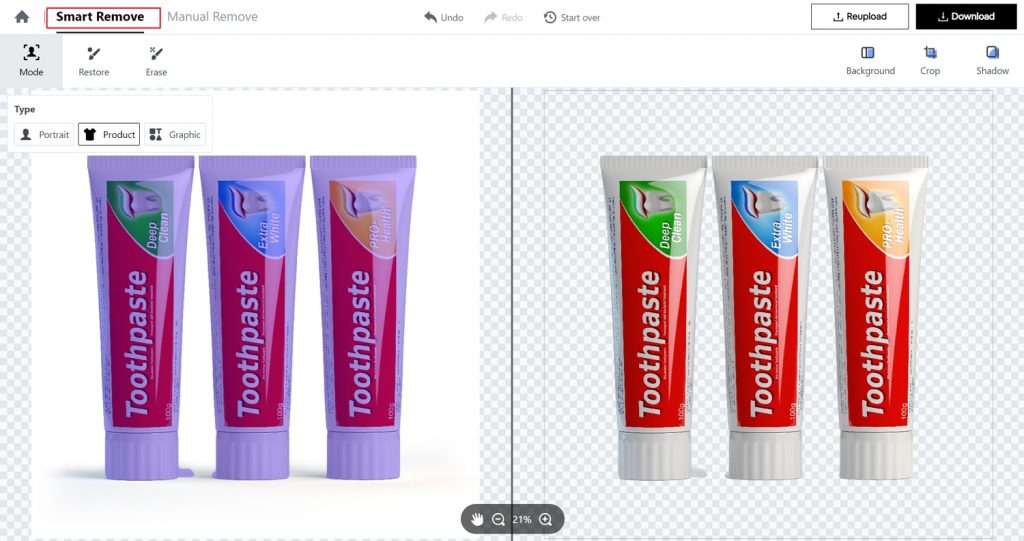 Step 3: At this point, you are ready to download the image without the background. The downloading button is right there at the top.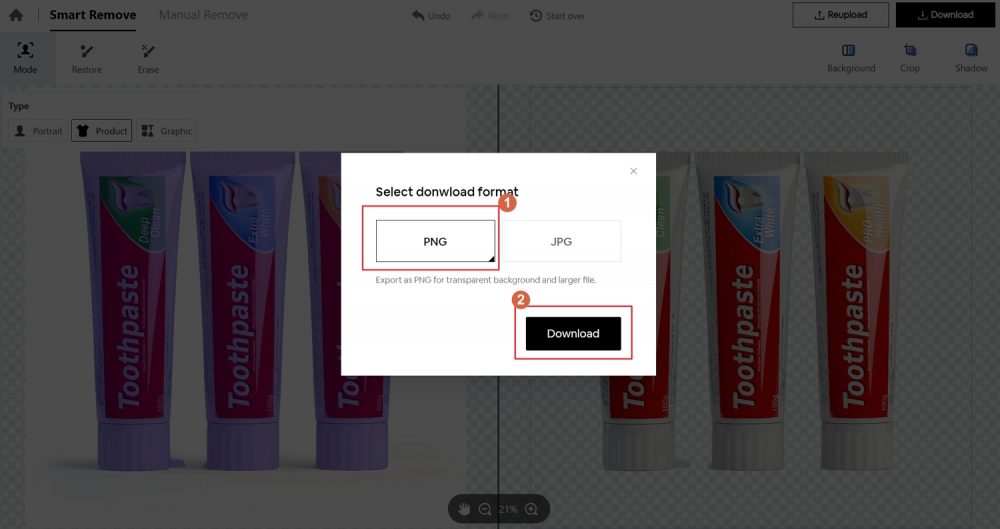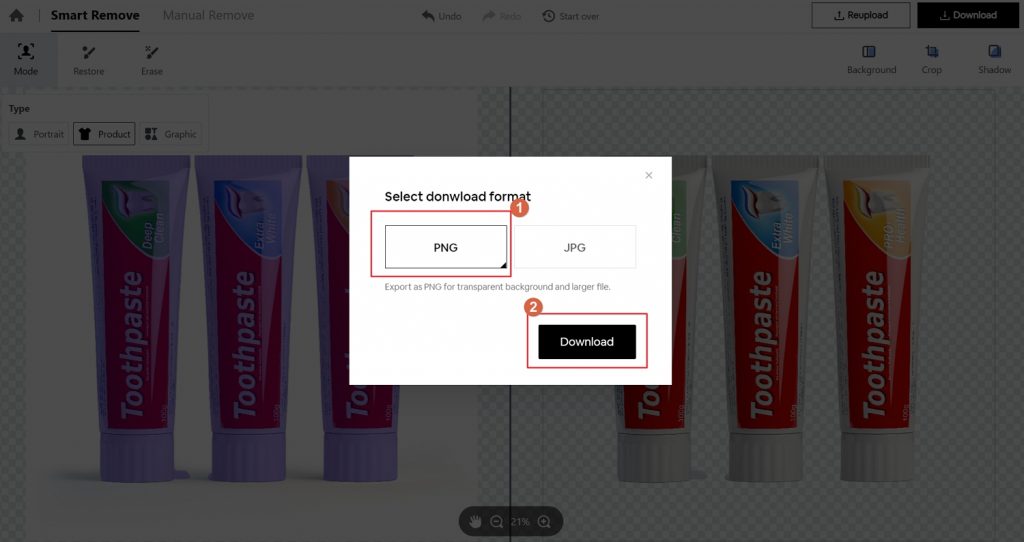 Why Is FocoClipping the Best Way to Remove the Background from a Photograph?
Due to its easy-to-understand interface and all the other features integrated into it, FocoClipping is the best tool to choose for removing backgrounds. This tool can be used by a layman, too, as there is no technical knowledge required for using it. Some major features that make it the best choice are as follows:
| | |
| --- | --- |
| Change Background | Refine Edge |
| Cast Shadow | Undo/Redo |
| Add Outline | Drag |
| Auto Filter | Zoom in/Zoom out |
| Define Edge | Video background remover |
Along with features, let's have an eye on some pros of using this background remover tool.
Pros of using FocoClipping:
Some benefits of using this ultimate tool are as follows:-
It helps in removing the background from videos.
This tool is free to use.
No technical knowledge is required for using it.
The interface is easy to understand.
It defines the photo as it needs to.
An option that is safe to use.
The quality of the image will be enhanced.
It removes the background from bulk images in one go.
It detects the background on its own.
Conclusion
FocoClipping is the best image background remover online, free tool available. It features all the important options that are necessary for removing the background. The best part is that if a user is looking forward to cropping the image or wishes to undo or redo any change, they can do it just by clicking. Within less than 5 seconds, the image will appear exactly as the user desired. Just upload your image and wait until the best image appears right in front of you.
If you have been searching for a background removal tool for a very long time, we recommend you use FocoClipping because it is free to use and there will be no problem utilizing it.
Subscribe to Our Latest Newsletter
To Read Our Exclusive Content, Sign up Now.
$5/Monthly, $50/Yearly