What Is Paychex Integration: The Ultimate Guide?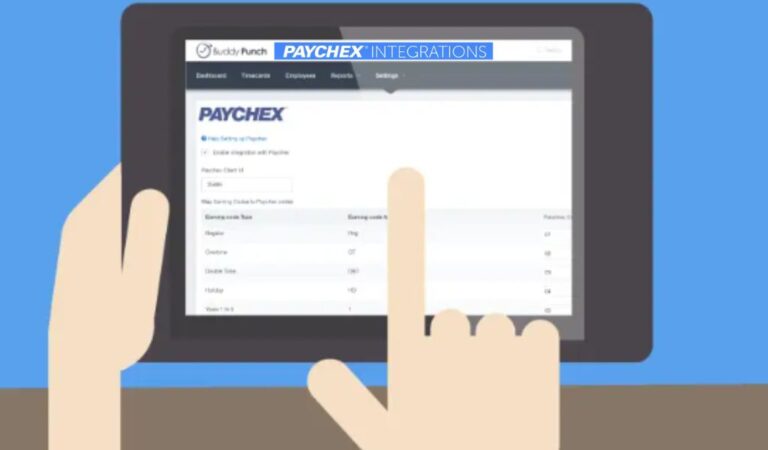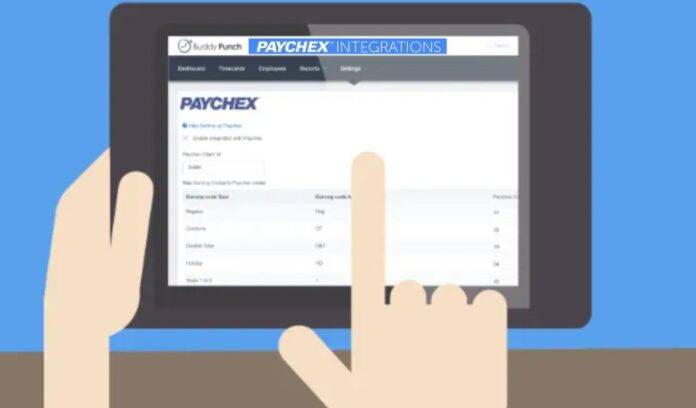 Managing HR workflows can seem like assembling a vast puzzle, with various apps and manual data entry acting as scattered pieces that don't quite fit together. For HR professionals, solving this puzzle can be as frustrating as navigating a labyrinth maze without a map. Paychex integration acts as a puzzle master, connecting pieces to form a complete and seamless picture.
Think of Paychex as a complex irrigation system for a business's financial landscape. Just as an irrigation system efficiently delivers water to various parts of a farm, Paychex provides payroll processing, tax administration, time and attendance tracking, employee benefits management, and retirement plan administration to keep the business thriving. Without a system like Paychex, a business would have difficulty managing its finances and ensuring every employee is paid accurately and on time.
Although Paychex provides robust solutions, HR teams often utilize multiple apps in their HR ecosystem. Paychex integration seamlessly allows Paychex to share data with other HR apps, for example, an applicant tracking system (ATS), a Core HR system, or a benefits app.
So, how do you move data from other HR apps to Paychex?
You can manually transfer employee data between HR apps and Paychex. This is tedious, time-consuming, and leads to double-data entry errors—it's akin to copying a 50-page document by hand rather than scanning or photocopying.
Alternatively, you can add a simple API-to-API data connector that shares data automatically between HR apps and Paychex in near-real time. Adding data connectors unleashes the power of automation, giving your business enhanced precision and efficiency.
Manually entering data in multi-app HR workflows wastes time and often results in costly human error. Many HR professionals now turn to data integration as a valuable solution to improve accuracy and save time. 
Streamlining workflows with automation just makes sense. The average HR department saves 15-20 hours a month just by adding a simple data connector, for example, automatically sending new hires from an ATS to Paychex for payroll. That's a huge productivity increase!
The Five Most Popular Paychex Data Integrations
According to the HR data integration experts at Flexspring, the five most popular Paychex data integrations are
Paychex with an ATS or Core HR System
New Hires from an ATS or Core HR to Paychex

Employee Updates from an ATS or Core HR to Paychex
Paychex with an ERP System 
Paychex Payroll to ERP Journal Entries

New Hires and Employee Updates from Paychex to an ERP

Expense Reimbursement from an ERP to Paychex
How do these integrations work? Think of data integration as an automated assembly line, where data is processed and assembled with precision and speed, allowing for a seamless transfer of information across various platforms and systems, eliminating tedious manual work while virtually eliminating errors.
With the new hires from an ATS or Core HR to Paychex integration, when a hiring manager presses the new hire button in your ATS or Core HR, new hire data automatically syncs in Paychex in near real-time with the essential information needed to process payroll. When combined with employee updates, as soon as current employee data changes in your ATS or Core HR, employee data also automatically refreshes in Paychex in near real-time.
With the Paychex payroll to an ERP journal entries integration, weekly or bi-weekly payroll data extracts from Paychex and automatically imports into your ERP. This integration is a tremendous time-saver, summarizing multiple lines of Paychex payroll data—for example, earnings, deductions, and taxes, etc.—to create one journal entry per payroll run per subsidiary. Summary amounts can be grouped by department or location. This integration also checks the balances of debits and credits and notifies if there are any errors.
HR and Finance teams typically save 30-40 hours a month with a payroll-to-ERP journal entry connector. What an incredible time-saver!
The expense reimbursement from an ERP to Paychex integration takes all approved expense reimbursements from your ERP that are beyond regular compensations—for example, travel deductions, mileage, or cell phone— and imports the expense data into Paychex's pay data batch module.
More details about these time-saving Paychex integration use cases are available at Flexspring. 
Key Benefits of Paychex Data Integration
HR data integration has many benefits, including:
Time savings:

Data integration is a game-changer when it comes to boosting efficiency and productivity. Data integration lets HR professionals work smarter, not harder, by streamlining processes and maximizing the value of every minute. It's like having a secret weapon in your arsenal that empowers HR professionals to accomplish more in less time, unleashing their full potential.

Improved data accuracy:

HR data integration answers data accuracy woes. By automating the data integration process, you can eliminate data inconsistencies and inaccuracies. No more headaches, just reliable data you can trust.

Better reporting and analytics:

By effortlessly merging data from multiple sources, HR professionals gain the insights needed to spot trends, make informed decisions, and optimize processes for maximum efficiency. Consider it the key that unlocks your data's full potential, helping you thrive in the ever-changing business landscape.

Increased security:

Data integration is like your trusted guardian of sensitive information, ensuring that only those who need access have it, keeping your data secure and confidential. Integration strikes the perfect balance between convenience and privacy, giving you peace of mind knowing that your valuable HR data is safe and sound.

Improved employee morale:

It's all about creating an environment where HR professionals can truly shine, unleash their talents, and impact a company's success story. By fostering a balance that brings out the best in people, HR teams can create a thriving workplace that benefits individuals and the organization.
Data integration saves time and money. According to Jeffrey Laymon, Executive Consultant for Integrated Dermatology: "We're no longer in the manual payroll journal entry business. With automation, we're positioned for substantial, profitable growth without adding any strain or headcount to our back office."
Overall, Paychex data integration helps organizations improve decision-making, optimize their HR processes, and enrich the employee experience.
Conclusion
In the business world, time is a precious currency. Streamlining HR workflows acts as a profitable investment towards achieving efficiency and growth. Just like a smart financial strategy, Paychex data integration lets HR professionals shift their focus to strategic initiatives that fuel the company's success.
Paychex data integration yields substantial returns. Just as a diversified investment portfolio can lead to remarkable growth, Paychex integration allows you to enhance your HR strategies and unlock untapped potential, building a strong foundation for long-term prosperity.
Subscribe to Our Latest Newsletter
To Read Our Exclusive Content, Sign up Now.
$5/Monthly, $50/Yearly