UAE Ranks First in Nomad Passport Ranking Index 2023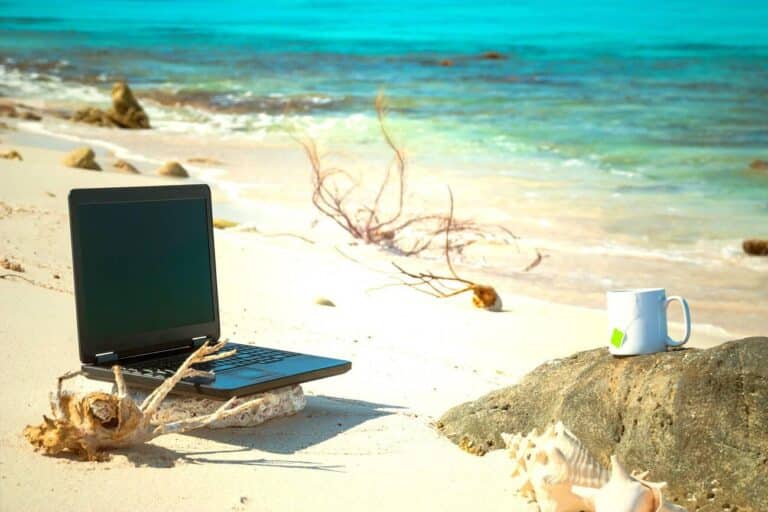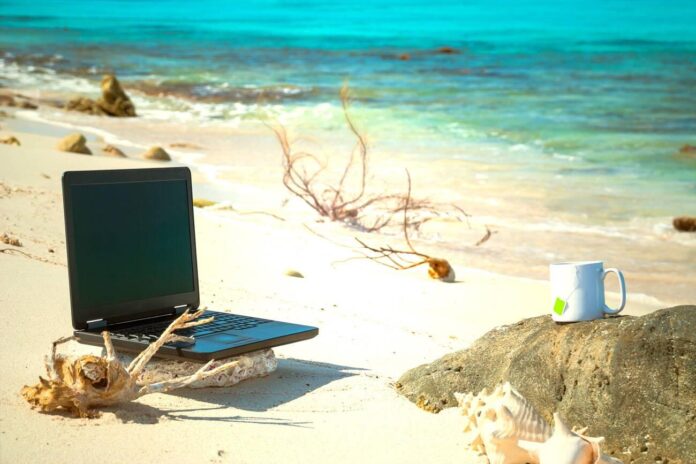 Listen to the Podcast:
In a recent report by the Nomad Passport Ranking Index 2023, the United Arab Emirates has secured the top spot as the world's most powerful passport.
For digital nomads, a growing group of workers with laptops and a strong desire to travel, "home" could be a sunny beach in Bali one week and a busy café in Berlin the next. In this situation, the "Nomad Passport" really changes the game. We will look into the Nomad passport ranking index 2023.
A Nomad Passport is like a doorway to the whole world. It can allow you to work, live, and travel in many different parts of the world. But what exactly is a Nomad Passport? How does it work, and more importantly, how can it help your mobile lifestyle? Let's learn more about the fascinating world of Nomad Passports, where borders become less clear, chances grow, and life takes on a new level of freedom.
Understanding the Nomad Passport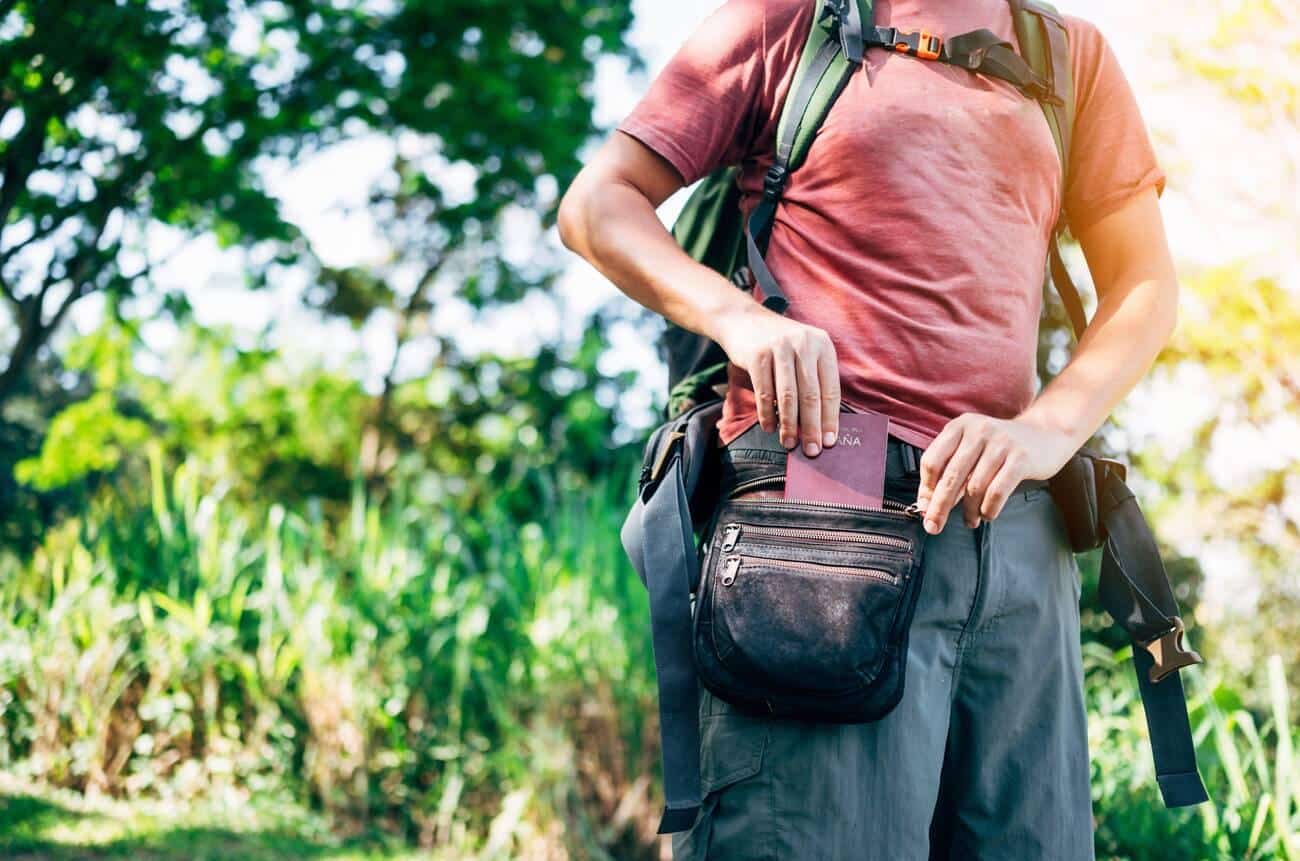 A Nomad Passport is a legal document that gives digital nomads the right to move and, in some cases, live somewhere. This gives them more freedom and mobility.
A Nomad Passport lets you live more globally by making it easier to travel, giving you more job possibilities and more personal freedom.
With the rise of digital technology, more and more people are choosing to work from home. This has increased the demand for nomad visas.
Nomad Passport Ranking Index
The Nomad Passport Ranking Index is a thorough tool that ranks passports based on several important factors to digital nomads and global citizens.
The index is a useful tool for understanding how complicated global mobility is so that people and businesses can make smart choices about travel and moving.
The Methodology of the Nomad Passport Ranking Index
In contrast to other listings strictly centered on visa-free travel benefits, the "Nomad Passport Index 2023" incorporates a multi-faceted evaluation, with each of its five aspects assigned varying levels of importance.
| | | |
| --- | --- | --- |
| Factors | Weight Percentile | What it Means |
| Visa Free Travel | 50 | Number of places the passport holder can visit without a visa. |
| Citizen Tax | 20 | Tax rates and services fee |
| Perception | 10 | How the world around it views a country. |
| Dual Citizenship | 10 | Dual citizenship |
| Freedom | 10 | Facilities and aid |

Apart from the visa-free travel component, these categories are appraised through a scoring system that ranges from 10 to 50, as explained by Jovana Vojinovic, the Director of Operations and Sales at Nomad Capitalist.
Taxation is appraised based on the extent of a nation's tax laws and the corresponding tax rates. There's a 'citizen-based tax', where passport holders are taxed irrespective of their residence, with a score of 10. Then we have 'resident-based tax', where residents are taxed on their global income. This garners a score of 20 if the tax rate exceeds 50% or 30 if it's lower. 'Territorial tax', where income generated within the country is taxed, is marked with a score of 40. Lastly, the countries that impose no income tax are scored at 50.
Countries like the U.S. and Eritrea, which utilize the 'citizen-based' tax rules globally, are marked with a score of 10 in the taxation category. As Vojinovic puts it, "Even if you choose to live on the moon as a U.S. citizen, you're still obligated to pay U.S. taxes."
Although toying with adopting this system, South Africa lacks the clout the U.S. wields on the international banking system. This clout is exhibited in that global banks require compliance with federal IRS regulations as a condition of working with U.S. citizens.
Dual citizenship is another factor, functioning in two distinct ways. Firstly, it is considered if a nation allows its citizens to obtain dual citizenship. Secondly, it is checked whether the nation allows foreigners to gain citizenship through naturalization.
The category of perception considers both subjective viewpoints and concrete data, like the World Happiness Report and the Human Development Index. Nevertheless, the ultimate question in this category remains: "Will being a citizen of a particular country cause you trouble at the airport?"
Top 20 Passports in the Nomad Passport Ranking Index 2023
Based on visa-free travel options, taxation of citizens, dual citizenship opportunities, personal freedom, and perception, offshore consultancy firm Nomad Capitalist ranked 199 countries. However, we are presenting the top 20 for you.
| | |
| --- | --- |
| Country  | Passport Score |
| United Arab Emirates | 110.50 |
| Luxembourg | 108 |
| Switzerland | 108 |
| Ireland | 107.50 |
| Portugal | 107.50 |
| Germany | 107 |
| Czech Republic | 107 |
| New Zealand | 106.50 |
| Sweden | 106 |
| Finland | 106 |
| Netherlands | 106 |
| Norway | 105.50 |
| Iceland | 105.50 |
| Belgium | 105.50 |
| Malta | 105.50 |
| Lithuania | 105 |
| Italy | 105 |
| Latvia | 105 |
| Denmark | 104.50 |
| Slovakia | 104.50 |
Why UAE Topped the Nomad Passport Index 2023?
In a mere ten years, the United Arab Emirates (UAE) has remarkably expanded its visa-free access to an additional 106 countries, a feat that underscores the nation's commitment to fostering global connections. Notably, the UAE stands out as a haven for financial freedom, offering an enticing zero-tax policy.
The UAE's reputation has significantly gained momentum over the past year, with its allure proving irresistible to many affluent individuals and high-profile celebrities opting to relocate there. Not too long ago, potential clients voiced concerns about safety and the legal landscape, often conflating the UAE's status as a predominantly Muslim country with misconceived notions about its neighboring country, Saudi Arabia.
However, perceptions have shifted as more and more people begin to appreciate the UAE's progressive stance on visa regulations, its open-arms approach to foreign investment, and its welcoming nature to foreign residents. This has particularly resonated with those involved in cryptocurrency-based ventures, making the UAE an increasingly popular hub for such businesses.
Moreover, the UAE's strides in promoting personal freedom have not gone unnoticed. This is evidenced by a significant ten-point increase in its 'freedom' rating, owing to recent reforms. It's worth noting, however, that this remains the lowest-scoring category for the nation.
The UAE government, in 2021, declared an unprecedented move: the opportunity for a select group of foreigners to attain Emirati citizenship. This privilege, however, is reserved for those who meet a stringent set of criteria, including investors, physicians, scientists, and intellectuals, making the UAE passport one of the most sought-after yet hardest to obtain globally.
An Estimate: Popular Countries in the Future
Mexico and El Salvador will gain more popularity shortly among nomads worldwide. Mexico has proven popular, particularly during the Covid-19 period, because it didn't have any Covid mandates, whereas "crypto people" are attracted to El Salvador. After all, Bitcoin is legal tender there.
Other Passport Index to Follow
Another widely used and popular passport index is The Henley Passport Index. The Henley Passport Index is the first and only index recognized as an authoritative ranking of the world's passports based on the number of countries passport holders can visit without obtaining a visa.
The index is derived from unique data provided by the International Air Transport Association (IATA), which maintains the world's largest and most accurate database of travel information. The research team at Henley & Partners then improved upon the information.
Top 20 Passports in the Henley Passport Index 2023
According to the Henley Passport Index 2023, these countries are in the top 20.
| | |
| --- | --- |
| Country  | Passport Score |
| Japan | 193 |
| Singapore | 193 |
| South Korea | 192 |
| Germany | 191 |
| Spain | 191 |
| Finland | 190 |
| Italy | 190 |
| Luxembourg | 190 |
| Austria | 189 |
| Denmark | 189 |
| Netherlands | 189 |
| Sweden | 189 |
| France | 188 |
| Ireland | 188 |
| Portugal | 188 |
| United Kingdom | 188 |
| Belgium | 187 |
| Czech Republic | 187 |
| New Zealand | 187 |
| Norway | 187 |
What Does It Mean to Have a Powerful Passport Ranking?
A passport that does not necessitate a visa for tourist trips is what this term refers to. Possessing a powerful passport provides numerous travel options. If your passport is valid, you can enter several countries without a visa and visit many of them. If you have a passport from a member state of the European Union, you can visit any country in the Euro Zone without first obtaining a visa.
10 Least Powerful Passports in 2023
Some of the least powerful passports are:
Afghanistan
Iraq
Syria
Pakistan
Yemen
Somalia
Palestinian Territory, Nepal (tied)
North Korea
Bangladesh, Kosovo, Libya (tied)
DR Congo, Lebanon, Sri Lanka, Sudan (tied)
Subscribe to Our Latest Newsletter
To Read Our Exclusive Content, Sign up Now.
$5/Monthly, $50/Yearly