Microsoft "Limits" the Number of Images Generated with Bing AI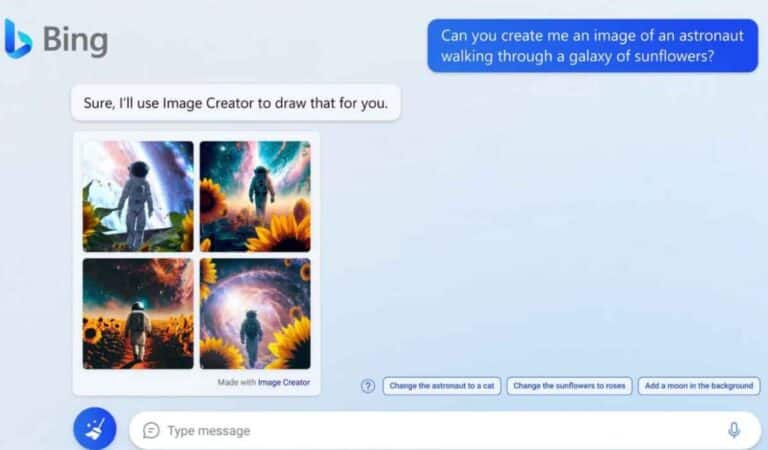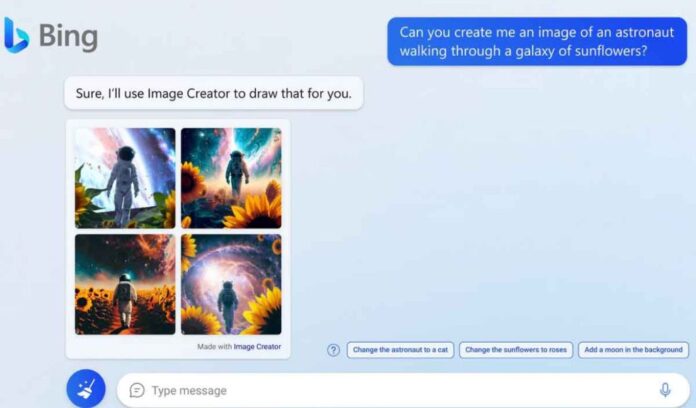 Listen to the Podcast:
Just a few days ago, we told you about one of the newest and most interesting things about the new Bing: the integration of a customized version of DALL-E that lets us make images right from the chatbot.
With this function, the chatbot's conversational style makes it much easier to come up with the right questions to get the images we want, as well as to improve the result based on the conversation, either with Bing's suggestions or with changes we see and want to make.
How could it be other? This function has become a popular toy because it gives free and easy access to one of the most popular image-generating intelligence models. So, we can imagine Microsoft's servers fuming, which is great for the company's image but hard to keep up in terms of costs in the medium and long time. Also, it is one of those functions that can be a clear example of "death by success" if it does not have limits.
So, Bing puts some limits on the number of images each user can make, even though the chatbot doesn't tell you about it (I'll show you how to get important information about it later). It's true that it's not an absolute limit, but it is a measure that will make many users give up on making more images.
If you've already tried it, you know that the speed of the image creation function isn't bad at all. You only have to wait a few seconds before you get what you want.
But this is only true for the first 25 requests. After that, Bing will significantly slow down the speed at which it makes images, which will go from seconds to minutes.
With this slower speed, there is no limit to the number of images we can make, but having to wait for minutes can be very discouraging.
Each user account starts out with 25 "boosts," or "accelerators," that will be used automatically in the first 25 image requests to Bing.
You will be able to check your accelerator balance in the specific interface of the Bing image creation service. This is the interface that has now been added to the AI chatbot.
So, now you're probably wondering how you can get more accelerators.
On the one hand, Microsoft says that users' boosts will be automatically refilled every week, and that you can also get more boosts through the Microsoft rewards system, which gives you points for using Edge and Bing, so everything stays at home.