3 Unique Ways to Style Men's Rings for Fall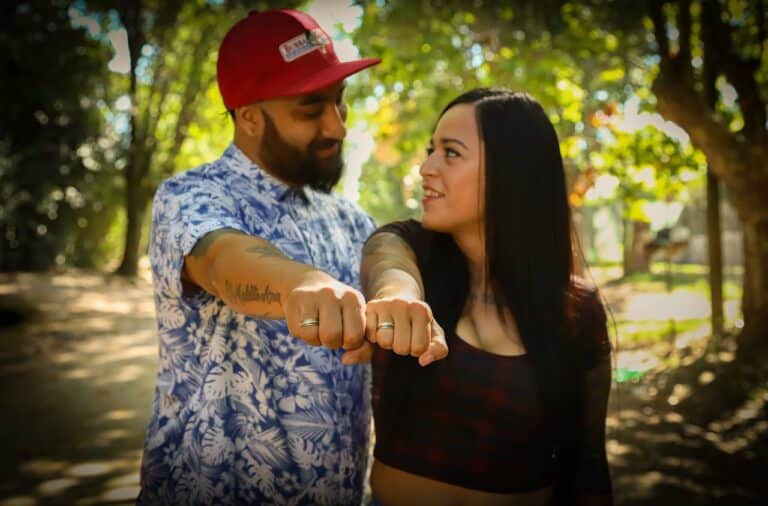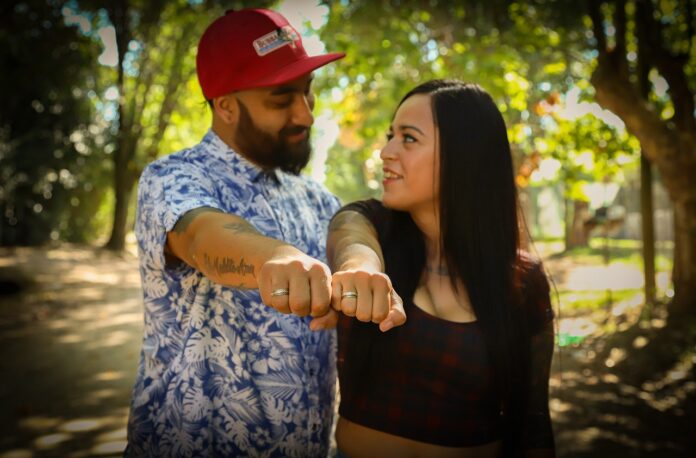 Rings go beyond a mere piece of jewelry when they capture our attention. We have come to recognize rings as personal expressions of social, educational, and career achievements, not just for women but for men as well. From the social aspect, rings can represent that a man is currently married to the love of his life or that he has joined a special fraternity. 
From an educational angle, class rings can showcase which high-class high school or esteemed university a man has attended. Then, when it comes to career-related rings, men can wear finger ornaments that were given by their employers as a reward for hitting high sales goals or even as a member of a championship NBA basketball team. 
 But let's not limit men's rings to simply being worn as rewards for admirable forms of merit. Men can also wear rings as a way of expressing their own fashionable sense of taste and style. 
Gold rings covering multiple fingers might be a bit much when a guy is heading out to a dirt-drenched construction site during his normal work hours. But when special occasions arise, such as getting invited to a destination wedding, stylish rings can be a great moment for a man to dazzle up his appearance. 
 From ancient Egyptian pharaohs to modern Hip Hop superstars, men have continually worn rings to reveal various forms of status. But that doesn't mean that you have to be in charge of entire civilizations or get paid seven-figure salaries to perform music on a world tour in order to wear rings and make a visual impact. 
 Here are six unique ways to style mens rings for the fall season. 
 1.) Storytelling With Style
You may already know not to wear a ring on your ring finger on your left hand if you are a man that is still single and in search of a serious romantic partner. But you still have nine other fingers to consider that are all telling a symbolic story about you, just by placing a ring directly on them.
If you are wondering what each finger means when men's rings are worn on them, here are the basics from left hand to right hand:
Left pinky finger: rings for family heritage, fraternal associations, and scholastic achievement
Left ring finger: relationship status, meaningful institutions
Left middle finger: family responsibility, personal expression
Left index/pointer finger: the collaborative ability
Left thumb: familial status, legacy
Right pinky finger: personal achievements
Right ring finger: relationship status, meaningful institutions, 
Right index/pointer finger: leadership potential, authority
Right middle finger: collective responsibility, personal expression
Right thumb: personal status, the strength of will
 2.) Matching Metals With Skin Tones 
One way to keep your look unique this autumn is by matching the metal of your rings with your skin tone. Not only is your skin color unique to you as a person, but it helps you ensure that your jewelry style looks polished and isn't distracting. 
 In order to tell if you have a warm skin tone or a cool skin tone, look at the veins that are located on the inside of your wrist. If they are green, then you have a warm skin tone, and if they are blue, then you have a cool skin tone. With this distinction understood, the next question to answer is which colors of metals are the most visually appealing for each skin tone.
 For warm skin tones, rings that are constructed from gold, gold-tone steel, rose gold, and brass are ideal. As for cool skin tones, silver rings, silver-tone steel rings, platinum rings, and Titanium rings are a great match. 
 When you are color-coordinating gemstones to skin tones for men's rings, warmer skin tones look good with turquoise, orange, brown, and yellow gems and cooler skin tones are attractive with gems that are blue, purple, green, and red. 
 Taking these visual suggestions into consideration is also a good idea when you are in the process of choosing a wedding ring.
 3.) Styling for Comfort and Confidence 
The third way to make your men's rings look unique this fall is by determining your own individual levels of comfort and confidence, being the more comfortable you are, the more confident you will feel. 
Starting with comfort, it is difficult to be comfortable if your wrists are in agony because your fingers have way too many rings pinching them. In order to wear your rings with comfort as a priority, you should take the current day into consideration. If you will be doing a lot of typing, working with your hands much of the day, shaking a lot of peoples' hands, or you will be at a location that requires a conservative dress code, you should tone down how many rings you will be wearing and stay away from bulky, flamboyant rings. 
 Ultimately, whether you are wearing jewelry during the fall, winter, spring, or summer, one of the biggest benefits of men's rings is the ability to exude confidence. If you are new to wearing rings, you might need to work your way up to more than one ring and start off with just one. 
Subscribe to Our Latest Newsletter
To Read Our Exclusive Content, Sign up Now.
$5/Monthly, $50/Yearly