Mastering Top Coding Languages: Python, Java, and More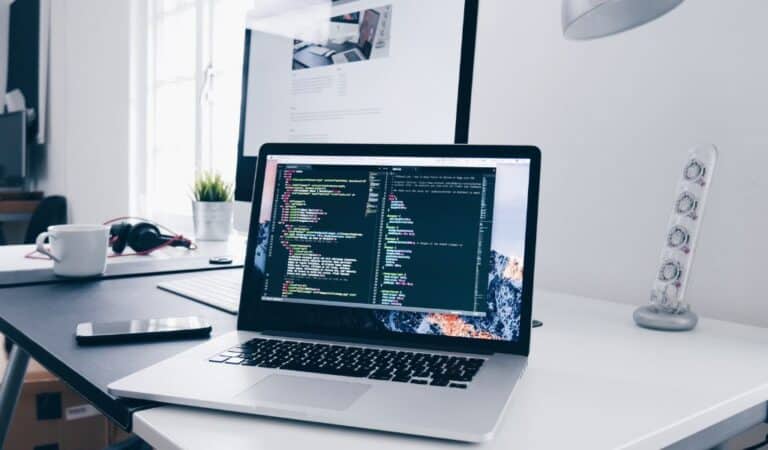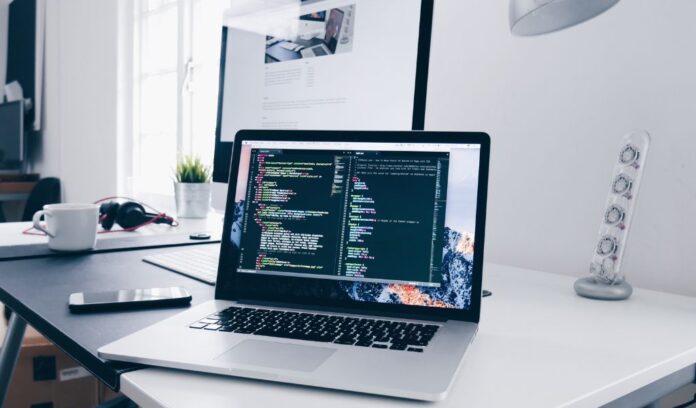 Listen to the Podcast:
Modern technician IT specialties are among the world's most dynamic, popular, and highly paid professions. And it is an immense development prospect that attracts beginners to change the scope of their work to IT.
Below, we will tell you about the most popular programming languages for novices. And also, explain why you should go to online coding courses GoIT right now. If you are a beginner in IT and want to be successful in a new specialty, choosing the most appropriate programming language is essential. It should correspond to your level of knowledge and help you achieve goals.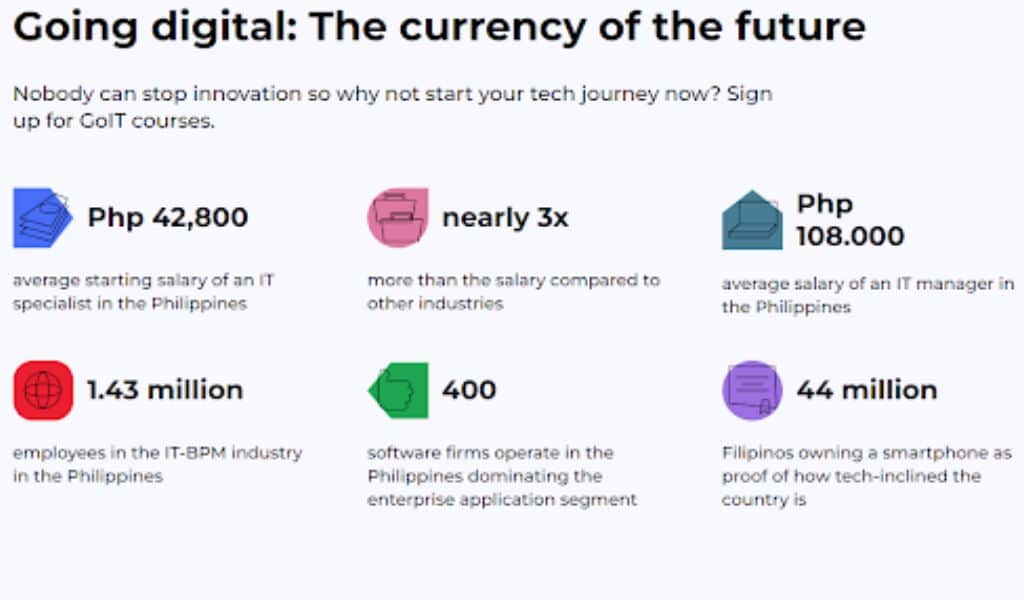 IT Courses: TOP 3 Programming Languages 2023
There are undoubtedly many functional programming languages that deserve attention. But mentors and managers of GoIT know that beginners are always interested in the necessary minimum of knowledge that will allow them to get a new prestigious job and earn decent money. So we will talk about the three most promising programming languages that require 6–10 months of training in comfortable conditions.
JavaScript
JS is one of the most versatile and relatively easy-to-learn programming languages. It provides a vast number of opportunities. In programming courses Philippines GoIT, you will learn to use JavaScript to create modern interfaces and server parts of web pages and applications. JetBrains says 65% of current developers use JS in their work. So, we recommend beginners study JS.
Thanks to the massive number of libraries and frameworks, JS can help any project improve. And you will quickly master any of them if you learn the basic things of the programming language itself. And an additional advantage for you – just for a year, the average salary of a Front End developer increased by 20%. This year's wages are expected to rise as well, so you can earn high wages.
So if you want to get a job in just six months with a salary of 60,000+ PHP – start for Front End or Full Stack developer courses GoIT. They will give you unfathomable skills and learn to use the best tools for quick, high-quality work.
Java
Java is a multilingual language that writes server logic of distributed systems and desktop, mobile, and web applications. It is one of the oldest and most stable open-source programming languages on the Internet. With it, you can create functional projects for the business. For example, right now, Java runs applications and web resources in the banking system, trades services, and develops games (Minecraft, etc.).
Stack Overflow surveyed 70,000+ developers, and 33% chose Java as the most popular and promising programming language. Also, the salaries of Java developers in the past year increased by 18%, and they continue to grow.
Python
Python is considered a high-level programming language with enormous benefits for beginners. One of the main advantages of this programming language is its convenient and straightforward syntax. Thanks to this, you can study Python, even without experience, from scratch.
However, despite its simplicity, Python has high potential because it is used in machine learning and AI creation. Stack Overflow's stats also confirm that newcomers are more likely to choose this programming language due to their simplicity and functionality than those already practicing developers. As for salaries, the average salary of developers on Python is 15-20% higher than that of Front End professionals.
At the same time, as in university, you do not need an additional five years of study to learn programming languages. The GoIT courses online will teach you how to create websites and apps in 6–10 months. And for that, you need to have the desire to learn and a few hours a day at your personal computer. 
Tech courses: Which Programming Language to Choose?
It is always tricky for a beginner to choose a programming language. Because while you're just getting started, you want to be part of a project that will change the lives of the people of your city, your country, and even the world. So, GoIT mentors and client happiness managers always recommend trusting professionals' advice.]
Your first step into the IT profession should start with something other than a Full Stack web development course. On the contrary, it should take place at a trial-free online training – the GoIT marathon. On it, you will gradually create a small site, and for five days, you will feel like a junior or trainee developer.
And as a result, you will get a general idea about the work of developers, learn basic things about HTML/CSS markup languages, and be able to precisely choose the language for training. And you will also get a diploma to attach to your resume (CV).
Therefore, if you want to become a real professional in programming in one or more programming languages – start by learning HTML/CSS on a free marathon.
Subscribe to Our Latest Newsletter
To Read Our Exclusive Content, Sign up Now.
$5/Monthly, $50/Yearly