Importance of Essay Writing for Students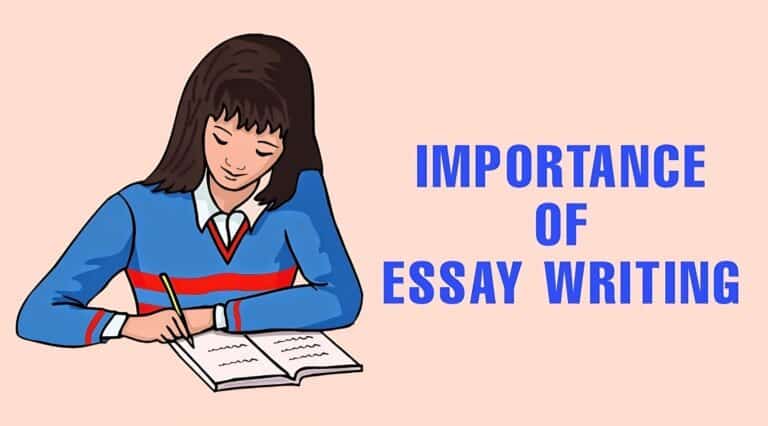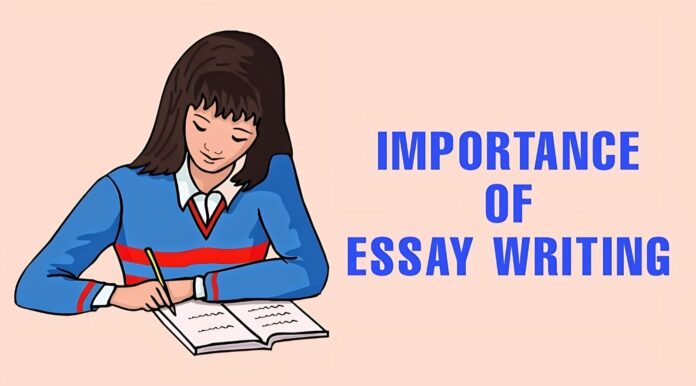 Essay writing is a key part of school and college education. Have to face essay writing through their years in educational institutions of different levels. Is it good? Is it useful? Does it affect your future? Is essay writing important only for professors or students who actually benefit from all that endless research and writing? We believe that students are the key benefactors from essay writing, and in this article, we are going to prove it. 
Why Essay Writing Is So Important for Students
Yes, it is just that simple — essays are important not only for professors but for students as well, and there is more than one reason for that. They can sharpen your writing skills, creative thinking, organization of thoughts. In fact, you can get an offer letter from a college by writing quality admission essays in UK and other countries, which paves the path for a better future. Here, we have listed the most obvious ones. You can continue this list just for fun, to train your creativity. 
Essay writing strengthens creativity
Even the most boring topics make you think about how to cover them. Make you look for information, assess it, combine it, analyze it, give a summary and present it creatively. While years ago, academic essay writing was more dry and passive (with lots of passive voice sentences used throughout the document), now, creativity plays the most important role. Of course, it doesn't mean that students should suddenly forget about the structure and general rules of essay writing. Creativity comes in many forms, and essay writing helps to strengthen most of them. 
Essay writing is useful for your future career
No matter what you do for a living, the ability to gather information, analyze it and come up with an engaging, smart, and creative summary is a useful and profitable skill. For example, programmers may say that they don't need writing because they code. True that, but they also have to write some reports, some documentation, some letters, etc. They need to communicate in writing and also assess something written by others. Essay writing prepares you to write business communication that should always be clear and concise. And who knows, maybe you will actually become a writer?
Essay writing teaches concentration
There are more benefits of essay writing that are not even related to writing itself. Writing assignments are your first tasks with deadlines. You need to concentrate on research. You need to keep in mind the submission date, you need to learn how to structure your time, not to dig in too much in sources, leave enough time for editing and proofreading, etc. All these may seem minor, but these actions organize your brain, and it later helps to deal with more complex tasks in life and at work. Many young specialists say that their first professional assignments were nothing compared to some urgent essay writing.
Essay writing makes you more intelligent
It is a very simple fix — to write an essay, you, in most cases, need to read at least five-ten sources — paragraphs in textbooks, articles in journals, etc. You probably use 10% of what you read for a particular essay or another writing assignment, but you remember much more. Through years in high school and college, it forms your intelligence, increases your general knowledge, and makes you a more interesting person. All that research you do now may feel like a burden, but it pays off for years from now.
Essay writing prepares you for more complex tasks
When in college and later maybe in university, you need to write research papers, term papers, case study, when you move to a thesis paper or dissertation, you definitely remember how easy it was when you just needed to write essays. Every essay assignment prepares you for the moment when you need to write an extended paper with a complex structure, a few dozens of sources, and annotated bibliography.
Essay writing can be fun
Our last argument is the most brief — essay writing can be really fun. Everything depends on the topic and your attitude. Find your own ways to make academic writing engaging and interesting, and you will both have a better time dealing with it, and receive better grades.
We hope that this list will make you more motivated about essay writing, and you will struggle less with the assignments you get. If it is still a case, or you have stumbled upon some particularly difficult essay, consider addressing a professional custom paper writing service, such as SmartWritingService.com. Here, you will receive all the necessary assistance after you place your order in a few clicks. Writing experts working for this online company cover more than 60 disciplines, so your essay, no matter the topic, won't be a problem. At an affordable price, you get an experienced writer to deal with your assignment and submit it before the deadline. 
Can Essay Writing Be Replaced with Something Else?
While listing the benefits of essays for students, we have been thinking about the alternatives. Education develops and it is only logical that some practices will be changed with new, more modern ones. At first, we thought that essays could not be replaced. Essay writing is a complex system, an assignment with multiple stages and meanings. However, as we inspire our readers to be creative, we decided to offer several options that may theoretically replace essay writing. Those can be short videos, brief speeches based on research. As communication goes from offline to online, some motivation to talk instead of writing is not a bad thing. This will require the whole infrastructure, as now there are now programs that can check your voice message for plagiarism. Another option to replace essays is a mini-project. This would be used to motivate students to act instead of just writing. Still, when you think about it, essay writing is a perfect combination of research, reasoning, creativity, it is easy to check, easy to scale, easy to send and save, easy to see the progress. The tools will change, but the essay writing itself will still be here 50-100 years from now. 
Subscribe to Our Latest Newsletter
To Read Our Exclusive Content, Sign up Now.
$5/Monthly, $50/Yearly