How to Use Apple Maps Look Around Feature in 2023?
Listen to the Podcast:
Learn how to use Apple Maps new feature in 2023! Since its debut in 2012, Apple Maps has undergone significant development. Despite Google Maps' continued superiority, Apple Maps' new designs have made a significant improvement.
On the other hand, Apple Maps includes some fantastic features that are superior to those that are offered by Google Maps. I'm referring to the phrase "Look Around." This is the information that you must have.
What Is Apple Maps Look Around Feature?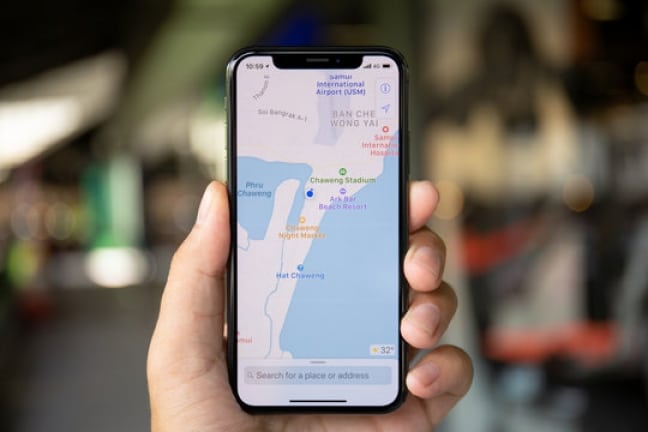 The Look Around feature of Apple Maps is essentially the company's answer to Google Street View. In other words, Apple Maps Look Around gives you the ability to see photorealistic images of the streets and other locations around you in 360-degree panoramic views.
Even though Apple Maps Look Around is fundamentally the same as Google Maps Street View, there is no question that the imagery presented in Apple Maps Look Around is of a significantly higher quality than what is offered in Google Maps Street View. We have a hunch that this is because Apple employs cars that are not only fitted with multiple cameras but also LIDAR sensors, in order to acquire images using the Look Around feature.
Supported Locations on Apple Maps Look Around
It is essential to keep in mind that the Look Around feature of Apple Maps is not accessible for every street in the world. According to Apple, Apple Maps Look Around is now available in the following countries and cities as of the month of April 2023:
Andorra
Atlanta Georgia
Australia
Belgium
Boston, MA
Canada
Chiba City, Japan
Chicago, IL
Denver (Colorado)
Detroit, MI
Dublin, Ireland
Edinburgh, Scotland
France
Fukuoka City, Japan
Germany
Gibraltar
Hiroshima City, Japan
Houston, TX
Israel
Italy
Kanazawa City, Japan
Kawasaki City, Japan
Kobe City, Japan
Kyoto City, Japan
Las Vegas, NV
Liechtenstein
London, United Kingdom
Los Angeles, CA
Luxembourg
Miami Florida
Nagoya City, Japan
Netherlands
New York, NY
New Zealand
Niigata City, Japan
Oahu, HI
Osaka City, Japan
Philadelphia, PA
Phoenix, AZ
Portland, OR
Portugal 
Sagamihara City, Japan
Saitama City, Japan
Sakai City, Japan
San Diego, CA
San Francisco Bay, CA
San Marino
Santa Cruz, CA
Sapporo City, Japan
Seattle, WA
Sendai City, Japan
Shizuoka City, Japan
Singapore
Spain
Swiss
Takamatsu City, Japan
Tokyo Subway, Japan
Washington, D.C.
Yokohama City, Japan
Although Apple provides a list of countries that are compatible with Apple Maps Look Around, keep in mind that not every street in the country will likely have support for Look Around imagery.
How to Use Apple Maps Look Around?
[Video Credit: @Tom Leeman]
To access Look Around in Apple Maps, do the following whenever you need information about a location that has it:
Open Apple Maps and find a place you want to check out.

If the area lets you use Look Around, a small pair of binoculars will show up in the bottom left corner of the map. Toggle this switch.

You will now see that in the middle of the map, there is a round icon of binoculars. You can see the images that the binoculars are looking at at the top of the Apple Maps screen. Move your finger along these images to move them in almost any direction.

You can pinch to zoom in on this picture as well.

You can also tap the expand arrows in the image window of Look Around to make the images fill the whole screen.

Lastly, you can move the binoculars to a different street and see the Look Around imagery for that location by touching and dragging the map below the Look Around imagery window.

Tap the Done button in the Look Around window to leave Look Around mode.
Apple Maps vs Google Maps: Which One Should You Use?
When it comes to navigation apps, Apple Maps and Google Maps are heavyweights. Both have a number of features and benefits, and both are good and bad in different ways. So how should you choose? Let's look at each app more closely and see how they compare.
Apple Maps
Since its initial release in 2012, Apple Maps has undergone numerous updates and enhancements. It is compatible with Apple's Siri and CarPlay systems and has a modern, straightforward interface with live traffic data, indoor maps, and more. Flyover is a standout function that provides a novel perspective on cityscapes in 3D.
Pros:
The interface is easy to use.
Updates on traffic in real-time.
Indoor maps.
Flyover feature for exploring cities in 3D that works with Siri and CarPlay.
Cons:
Google Maps has more features and customization options.
There may be less accurate maps in some places.
Google Maps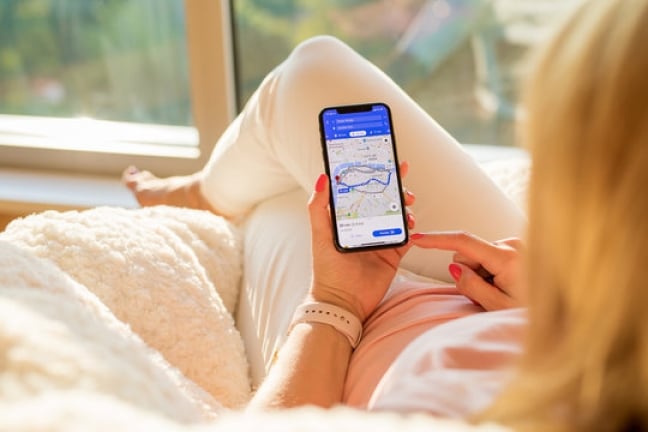 Since 2005, Google Maps has grown to become one of the most used navigation apps in the world. It has a bigger database of places, more ways to customize routes and more accurate information about public transportation. It also has Street View, which lets users see pictures of places as they are in real life.
Pros:
A lot of information about places.
Routes that can be changed in more ways.
Accurate information about public transportation Street View to see real-world images of places.
Cons:
Can be hard to figure out for new users.
Some features might be hidden in settings and menus.
Can drain a phone's battery faster.
Which One Should You Use?
In the end, the choice between Apple Maps and Google Maps comes down to personal preference and the features that are most important to you. If ease of use and integration with Siri and CarPlay is important to you, Apple Maps may be a better choice. Google Maps might be a better choice if you need a bigger list of places to look up and more ways to change your route. In any case, both apps have many features that can help you find your way around the world.
Final Words
Apple Maps is a powerful way to find your way around, and it has come a long way since it first came out. It has become an important app for many people because it has features like indoor maps, real-time traffic updates, and integration with Siri and CarPlay. By using the tips in this article, you can make the most of Apple Maps and use it to get around the world quickly and easily.