How to Reset AirPods Max: Including Airpods and Airpods Pro
Listen to the Podcast:
Wondering how to reset Airpods Max? You will get a solution in this article. Read every step carefully.
Apple AirPods may be the best headphones to use with an iPhone, and one reason for this could be that the same company makes both sets of headphones, which makes the pairing process nearly foolproof. On the other hand, connection errors can occur at any time and stop the correct linking, making it impossible for us to play the music correctly. You will always have the option to reset your AirPods if you are in a situation like this.
When experiencing connectivity issues between your AirPods and iPhone, the initial troubleshooting step is to place the earbuds back into their charging case. However, that doesn't always resolve the issue, so the next step would be to restart the AirPods.
Note that restarting your AirPods will also result in them being unlinked or paired with any device, including your iPhone, that you use them with.
Having said that, we will now provide you with a detailed guide on how to reset AirPods Max, AirPods, and AirPods Pro.
How to Reset AirPods and AirPods Pro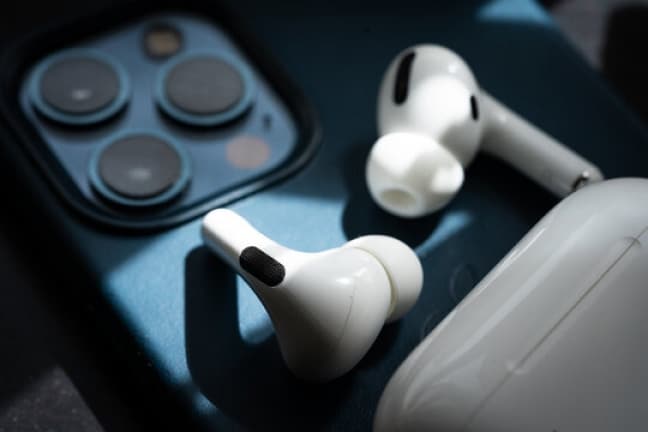 Put your AirPods in their case.
Wait for 30 seconds.
Remove the AirPods from their case and place them in your ears.
Unlock your iPhone or iPad and navigate to the Bluetooth settings.
Click the small "i" next to the headphones to access it.
To forget the device, scroll to the bottom of this screen and choose "Forget Device."
This only applies if the AirPods are not connected to your Apple ID. Alternatively, if your AirPods Pro or AirPods are linked to your Apple ID, you'll need to carry out the subsequent steps:
Remove AirPods From Apple ID: The Process
To access your devices section, open this website in your browser.
Then log in to your Apple ID.
Once you're here, choose the AirPods linked to your account.
To do this, you need to open a small window and scroll down until you locate and choose the desired option. Delete account.
Then confirms the deletion.
To reset your Airpods, place them inside their case with the lid open and press the button on the back for 15 seconds.
At this stage, your AirPods will have been reset to their original factory settings, allowing them to be paired with any other device once more.
Related Read: How to Connect Airpods to Chromebook
How to Reset AirPods Max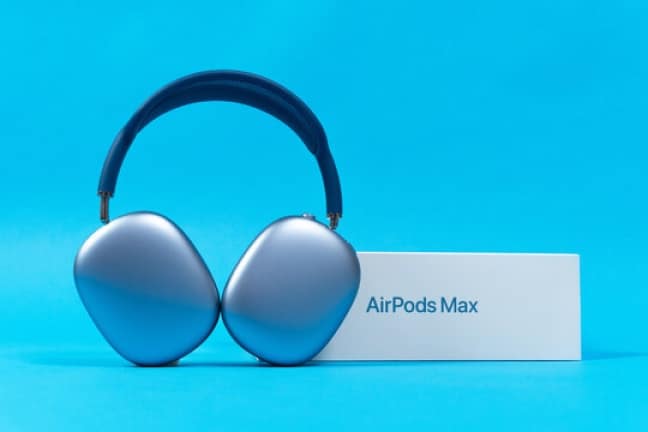 It is a lot easier to reset AirPods Max. Hold the digital crown and noise control button for 15 seconds, or until the LED indicator flashes white, to turn it on. Remember that even after you reset the AirPods Max, they will still be linked to your Apple ID.
How to Reset AirPods Without the iPhone
This reset only applies to 1st and 2nd generation AirPods, and there is no need to disassociate them from your Apple ID.
Place the AirPods inside their designated case.
Press and hold the button at the back of the case for 15 seconds until the status light changes to white.
How to Reset AirPods Pro Using the Button on the Back Cover
Follow the steps above to pair your AirPods (3rd generation) or AirPods (Max) with a new device. Another option is to sign into iCloud and "Find My" to delete them remotely. AirPods, AirPods Pro, and AirPods Max can all be paired with any device that supports Bluetooth. Insert them and press the back button until the LED light flashes rapidly.
You may find interest: How to Connect Your Airpods to Computer
Final Words
In conclusion, resetting your AirPods Max is a quick and easy process that can solve various issues you may be experiencing with your device. Following the steps outlined in this guide, you can reset your AirPods Max and restore them to their original settings. Remember to ensure that your AirPods Max is charged and in range of your device before attempting to reset them. Regularly resetting your AirPods Max can ensure they function correctly and provide the best listening experience.