How to Get Dark Mode on Snapchat: A Step-by-Step Guide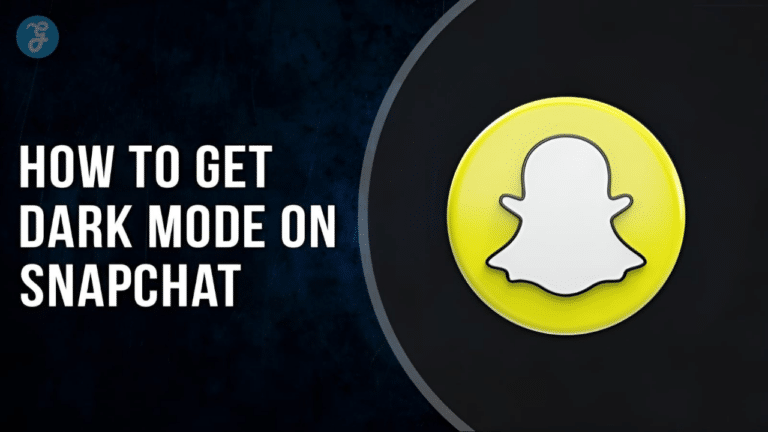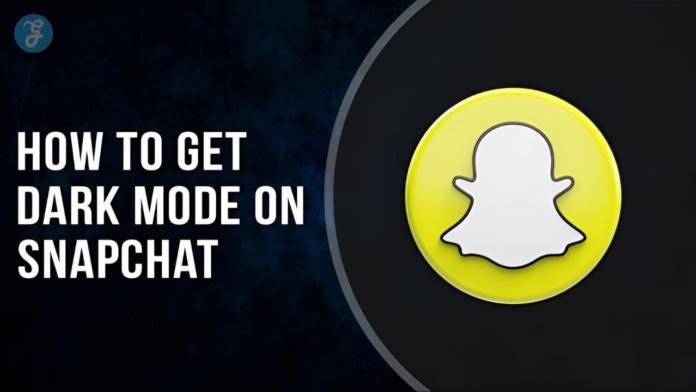 Are you looking for how to get dark mode on Snapchat? Snapchat is one of the most popular instant messaging apps. It is always adding new features. And the user experience is taken to the next level by adding new features. For iOS users, It has a feature called "Dark Mode," which is considered one of the most useful because it is easier on the eyes and works well in low light. But Snapchat hasn't given Android users this feature yet.
In 2019, most apps used dark mode more than ever before. Almost every software company was working hard to add a "dark mode" to their apps. With the addition of dark themes for the whole system on both Android and iOS, going to the dark side is now much easier.
But if there is one app that didn't follow the trend, it would have to be Snapchat. The photo-based messaging app that many people use to keep their Snap Streaks with friends going finally added a "dark mode" for iOS earlier this year. Support for Android is still coming soon. Today, we'll go over the steps you need to take to turn how to get dark mode on Snapchat. 
What is the Dark Mode Feature?
With the software's dark mode, the user interface can be made darker, with high saturation and low contrast.
Dark Mode, also called "night mode," changes the app's color scheme to make the background darker. If you want to stay up late at night with the lights off, use the dark mode, which is also sometimes called "bedtime mode." Facebook has a dark mode, as do many other apps, like Snapchat.
If you use Dark Mode, you can use your phone or other electronic devices late at night without hurting your eyes or making it hard to sleep. Not all apps, though, have a night mode. You'll also be surprised to learn that many great apps still don't have this feature. For example, Snapchat for Android doesn't have a dark mode. Still, you can turn it on by changing some settings.
How to Enable Dark Mode on Snapchat on iOS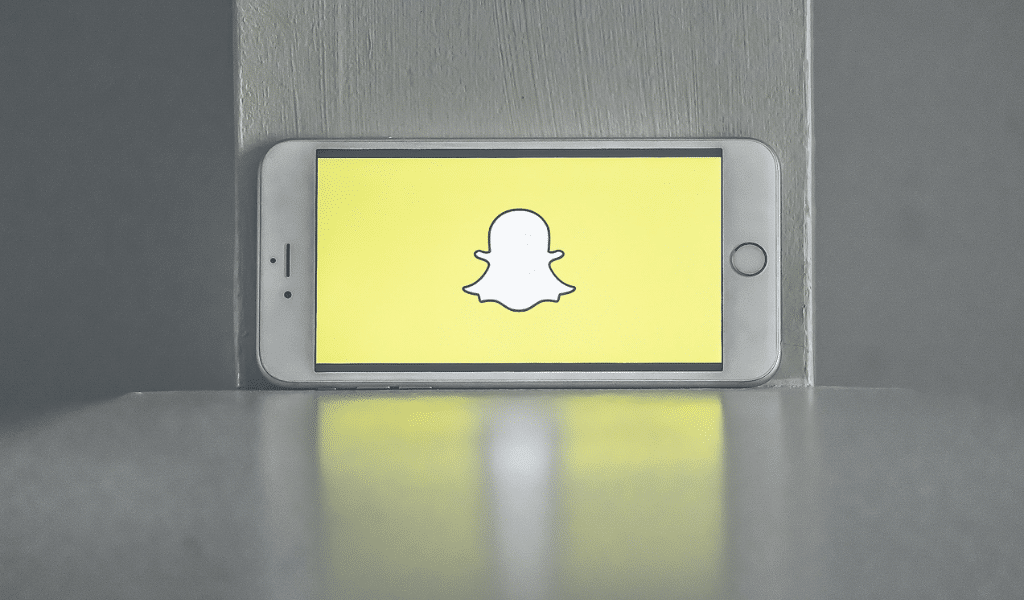 iPhone users can use dark mode on Snapchat. Here is the way how to get dark mode on Snapchat:
First, click on your picture in the top left corner to go to your profile.
Next, you need to tap the gear icon to go to settings.
Scroll all the way down until you see "App Appearance."
Match System, Always Light, and Always Dark are the choices.
If you tap "Always Light," Snapchat will always be in light mode. Then you tap "Always Dark," and it will always be in the dark mode.
If you choose Match System, your Snapchat app will match the settings on your iPhone.
This means that if you turn on Dark Mode on your phone, it will also turn on Snapchat. If you turn off the feature on your iPhone, it will also turn off the dark mode in Snapchat.
How to Get Dark Mode on Snapchat on Your iPhone
There is a way to automatically turn on and off dark mode on Snapchat on an iPhone. You can set up iOS to automatically use a dark theme. Based on the time, the iOS will switch between a dark and a light theme. And since you chose Match System in the Snapchat menu for how you want the app to look, the app will use the iOS theme.
Open the iPhone's Settings app.
Go to the menu called Display & Brightness.
Toggle the "Automatic" switch on and then click "Options."
Choose the time in the morning when you want to use the light theme and the time at night when you want to use the dark theme.
When the iOS dark theme is turned on at night, Snapchat will look different. In the morning, it will go back to the light theme.
How to Use Dark Mode on Snapchat on Android
Even though Snapchat keeps saying Dark Mode is coming to Android, they only seem to update everything else (as of April 2022).
However, some users may be able to use Dark Mode (in beta mode) because of where they are. We'll have to wait and see. Maybe Snapchat found a problem that they can't seem to fix. We can't find out. In any case, don't give up.
You might not be able to use Dark Mode with Android Snapchat, but you can try a different method.
To do this, you have to turn on "Android developer mode" and use "Settings" to force Snapchat and all other apps to use Dark Mode. Forcing Dark Mode in the OS may change how some parts of any app, like Snapchat, are seen.
How to Get Dark Mode on Snapchat for Android- Developer Mode
As of right now, there is no Dark Mode for Android on Snapchat. But don't be afraid! Still, you can turn it on on your phone. You can try this alternative way to switch your Android device to dark mode.
To force Snapchat into the dark mode, you have to turn on developer mode. Here's how to get dark mode on Snapchat:
Swipe down on your phone to view the Notification Bar.

Select the "Gear" (Settings) icon at the top right.

Choose "Display" and enable "Dark Mode."

Go back to "Settings", scroll all the way down, and tap "About Phone"

Select "Software Information". Locate "Build Number".

Tap six times on it. After three taps, you will get an "almost there" notification about developer mode.

Once done, you will have to enter your password to enable the developer mode.

Go Back to "Settings" and click on "Developer Options".

Scroll down then choose "Force Dark Mode".
Enable Snapchat Dark Mode in Oppo, Vivo, or OnePlus Phones
On some Oppo, Vivo, and OnePlus phones, you can use the experimental per-app forced dark mode of ColorOS/FuntouchOS to turn on the dark mode for Snapchat. Note that you will need an OxygenOS build that is based on ColorOS for OnePlus phones.
1. Open the Settings app and tap "Display & brightness." Now, press "Dark mode settings" to change your phone's dark mode settings.
2. Tap "Dark mode for third-party apps (Beta)" and you'll see a list of apps that work with forced dark mode.
3. Find Snapchat on the list of apps that can be used and turn on the switch. When Snapchat asks for confirmation, choose "Turn on" to turn on dark mode.
4. Now, open Snapchat and enjoy the dark look! This looks better than the system-wide dark mode that can be forced through Developer Options. If you're curious, the screenshots below are from a OnePlus Nord 2 with OxygenOS 11 and the latest version of Snapchat, 11.73.0.35.
How to Get Dark Mode on Snapchat Using 3rd Party App
You can also use a 3rd Party App to get dark mode. Blue Light Filter is one of these apps. Even though Blue Light Filter doesn't add Dark Mode to Snapchat, it does let you change how bright your phone's screen is. The Blue Light Filter app doesn't require you to root your Android phone. Instead, it acts as a screen protector. This is a simple way to turn down the brightness of Snapchat without getting in the way.
These are the three main ways to get Snapchat's dark mode. It's pretty easy for iPhone users. Android users can either use the long method described above, or they can use the 3rd Party App. Which method do you think is best?
How to Get Dark Mode on Snapchat for Android Using Third-Party Apps
Unfortunately, forcing dark mode doesn't work on newer versions of Snapchat, and the Android app stays in a light theme. You can get older versions of Snapchat from third-party sites like APKMirror if you want to.
Go to APKMirror and search for version 10.72.0.0 of Snapchat. Click the "Download APK" button to save it to your device. Keep in mind that you might miss out on new features if you do this.
Why Should I Use Dark Theme on Snapchat?
Let's get some benefits of dark mode
It's Healthier for Your Eyes
Compared to the normal mode, the dark mode is more helpful. It makes things less sensitive to bright white light. This makes the app more pleasant to use.
If you often use Snapchat when there isn't much light, your eyes will thank you.
If you stare at a bright screen for a long time, your eyes might get tired and it might be harder to fall asleep. People who have trouble seeing or eye diseases should also use a dark background on any device.
It Saves Your Battery
Night mode uses up the battery less quickly than light mode because it needs less light to show.
Even though the dark mode makes the app look better, it also cuts down on the amount of light coming from the screen, which saves battery.
It's Less Disturbing for Others
The dark mode is helpful if you're using the app in a low light place, like a movie theater or your own bed while your family is sleeping next to you.
Frequently Asked Questions (FAQs)
Now get some queries on Snapchat Dark mode.
Does Dark Mode extend battery life?
Most people who switch to a darker theme will find that their device's battery lasts a bit longer. Using a lighter theme uses more power than a darker one, so this is one way to make the battery last longer.
Is there an official dark theme on Snapchat for Android?
No, Snapchat's Android app does not have an official dark theme. But there are ways to force Snapchat to go into dark mode.
How do you use Snapchat without the app?
You can use Snapchat without the app in a few ways. The website is the first way. You can look at snaps, send snaps, and add friends to the site. Using the Spectacles is the second way. Spectacles are sunglasses that come with a camera already built-in. You can take pictures with them and send them to your friends. The third way is to use your phone's Snapchat app.
How do I force Android to dark?
There is no one answer to this question because the way to make Android dark depends on your device and Android version. But you could try changing the display settings in your phone's settings menu, installing a dark theme or launcher, or using an app like Twilight.
Why is forced dark mode not working on Snapchat?
The system-wide dark mode that can be forced through Developer Options no longer works on the newer versions of Snapchat. So, if you want to use a forced dark theme, you will have to use an older build. But with the latest version of Snapchat, you can use the per-app forced dark theme workaround, which is available on some Oppo, Vivo, and OnePlus phones.
Why Don't I Have a Dark Mode on Snapchat?
Make sure you're using the latest version of Snapchat on iOS if you want to use dark mode. Snapchat users with Android will have to wait or find other ways to get the dark theme.
Can we use Snapchat on Chrome?
Yes, Snapchat can be used on Chrome. This can be done in a few different ways. One way is to use the "Snappy" add-on for Chrome. You can use Snapchat on your computer if you add this extension. Use the website "Snapsave" as another option. This site lets you look at and save pictures and videos from Snapchat.
Takeaway
Snapchat is a social media app that lets people send their friends pictures and videos.
The dark mode on Snapchat is a simple way for users to make the app look better. Before you get Snapchat's dark mode, the only thing you need to know is that it's easier to turn on dark mode on iPhone than on Android.
To turn on dark mode, open Snapchat and click the settings icon in the top right corner of the screen. Scroll through the settings until you find the option that says "Snapchat appearance." Click the arrow next to "Dark Mode" and then "Turn on" when you find it.
Subscribe to Our Latest Newsletter
To Read Our Exclusive Content, Sign up Now.
$5/Monthly, $50/Yearly