Turn Off Dark Mode on Instagram: Step By Step Guide
Listen to the Podcast:
Do you know how to turn off dark mode on Instagram?
Instagram is a platform for sharing images, videos, and stories with very interesting functions and filters. It has become one of the most used social networks of the moment, especially by millennials, who daily share images and photographs and even work issues. However, if you want to start using the night mood in this app, you must read how to turn off dark mode on Instagram.
Its popularity has grown to such a level that today a common person can spend long hours in front of the mobile screen without noticing the repercussions. For example, the brightness of the screen can affect the view, or the overheating of the equipment and battery wear can cause damage to the mobile.
Fortunately, the "Dark Mode" also known as "Dark Mode" has been implemented in the settings of various platforms for a while now. This logically offers benefits to the user, largely avoids visual fatigue, and improves the appearance of your smartphone.
We have already seen this night mode on platforms such as WhatsApp, and Facebook and very soon we will see it on TikTok, both for Android and iOS. 
Activate or Deactivate the Dark Mode of Instagram

Below you will see the steps to follow to put the night mode on the Instagram platform, both on PC and on devices with Android and iOS operating systems.
How to Turn on Dark Mode on Instagram on Android and iOS
Start in "Settings" or "Configuration" of your Android 10 or iOS 13 smartphone. It is usually identified with a gear icon.
Then tap on the "Display" options and locate the Dark Mode or theme of the device.
Swipe to turn it on or switch to "Dark" as directed by the device.
Note: At the end of the process, it will be configured with several mobile applications and functions, including Instagram.
Now, to deactivate the dark mode of Instagram on Android and iOS, all you have to do is go to "Settings> Display" and revert the changes to " Dark Mode " and that's it.
Activate the Dark Mode of Instagram from the PC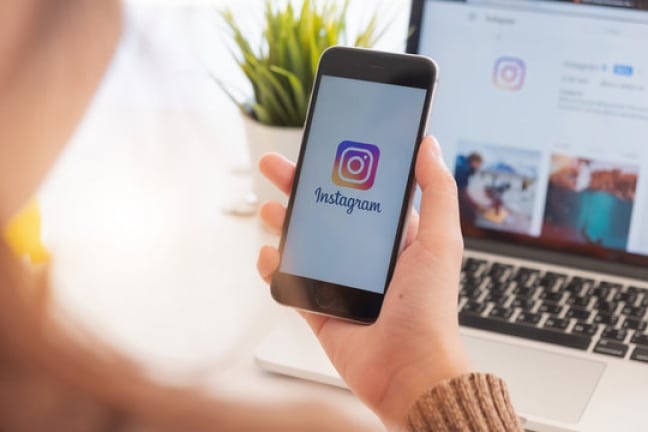 To put Instagram dark mode on the web, you need to use the most popular browser of all: Google Chrome.
To continue, go straight to the Chrome store and download an extension known as "Night Mode for Instagram". If you're not sure, follow these steps:
Launch Google Chrome from your PC.
Go to the Chrome store and type in the search engine: Instagram Night Mode.
Click on the blue button that says "Add to Chrome".
A pop-up window will appear and click "Add Extension".
It will then automatically start downloading and installing in the browser.
Log in to Instagram, from your Chrome browser.
Activate the extension button and you're done.
How to Turn Off Dark Mode on Instagram
To deactivate the dark mode of Instagram, click on the icon again and the changes will be reverted.
You may also be interested in How to activate dark mode in Old Reddit
As you will see, these are the possible ways to activate and deactivate the dark mode of Instagram, show off a darker screen and, in turn, contribute to the quality of the images and energy savings.
Final Words
You may quickly and easily enjoy a more vibrant and colorful Instagram experience by disabling dark mode. If you're tired of Instagram's dark mode or you just want to switch things up, our detailed guide will show you how to turn it off. Why hold off? If you follow our advice, your Instagram feed will soon be filled with colorful images.
Subscribe to Our Latest Newsletter
To Read Our Exclusive Content, Sign up Now.
$5/Monthly, $50/Yearly