How to Enable Reddit Dark Mode [Latest Tips for Web and App]
Listen to the Podcast:
Dark mode fever is the order of the day. More and more users demand this dark or night mode for websites, programs, apps, or online services. The dark mode has many advantages, especially avoiding visual fatigue. This is why many benefits implement this night mode, and Reddit could not be less.
Reddit is one of the most popular and used forum platforms worldwide. It is so popular that many other language-speaking users decide to use it, even knowing that most content is in English.
In the Reddit interface, the white background of the Web stands out for the most part. This makes the screen bright, especially in a dark or dimly lit place. This high contrast between the screen's brightness and the environment's darkness can disturb the user's vision.
This is why Reddit has decided to implement the dark mode, which allows you to invert the color black into white and white into black. This way, instead of using Reddit with a white background and black letters, everything will become a very dark Gray background with white letters.
Having said this, we want to show you how easy it is to enable Reddit dark mode, both in the Web version and in the official app for Android or iPhone:
How to enable Reddit dark mode in the Web version?

All you have to do is open your web browser and access the official website of Reddit.

Here, you will have to log in to your user account.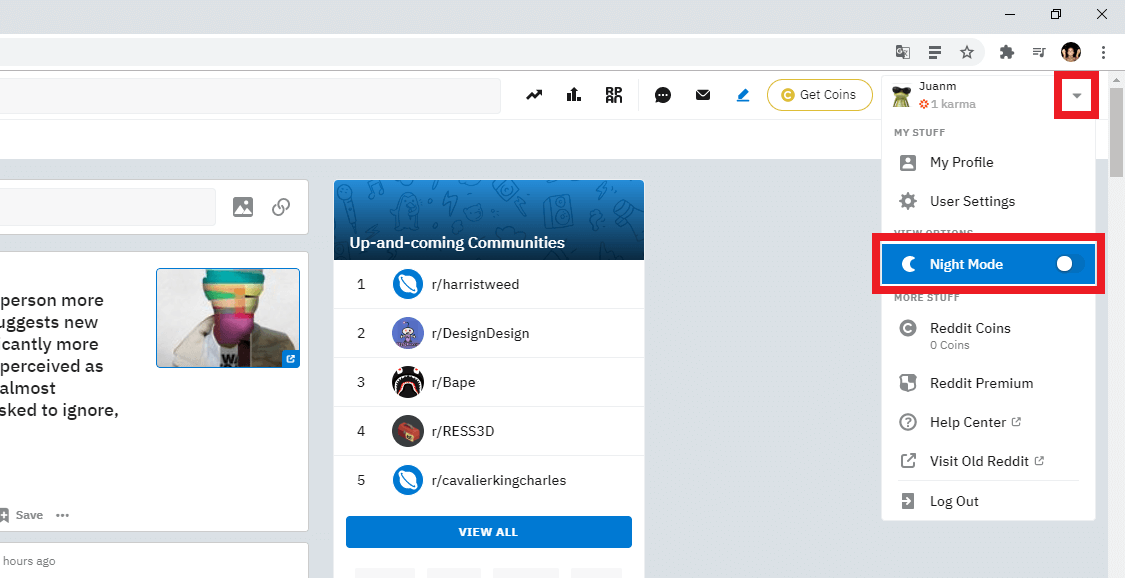 Once inside, you must click on the profile icon to open a menu in which you will find the Night Mode option.

Click on the switch to activate it, and see how the interface changes, and now it shows dark colors. You are now enabling your Reddit dark mode.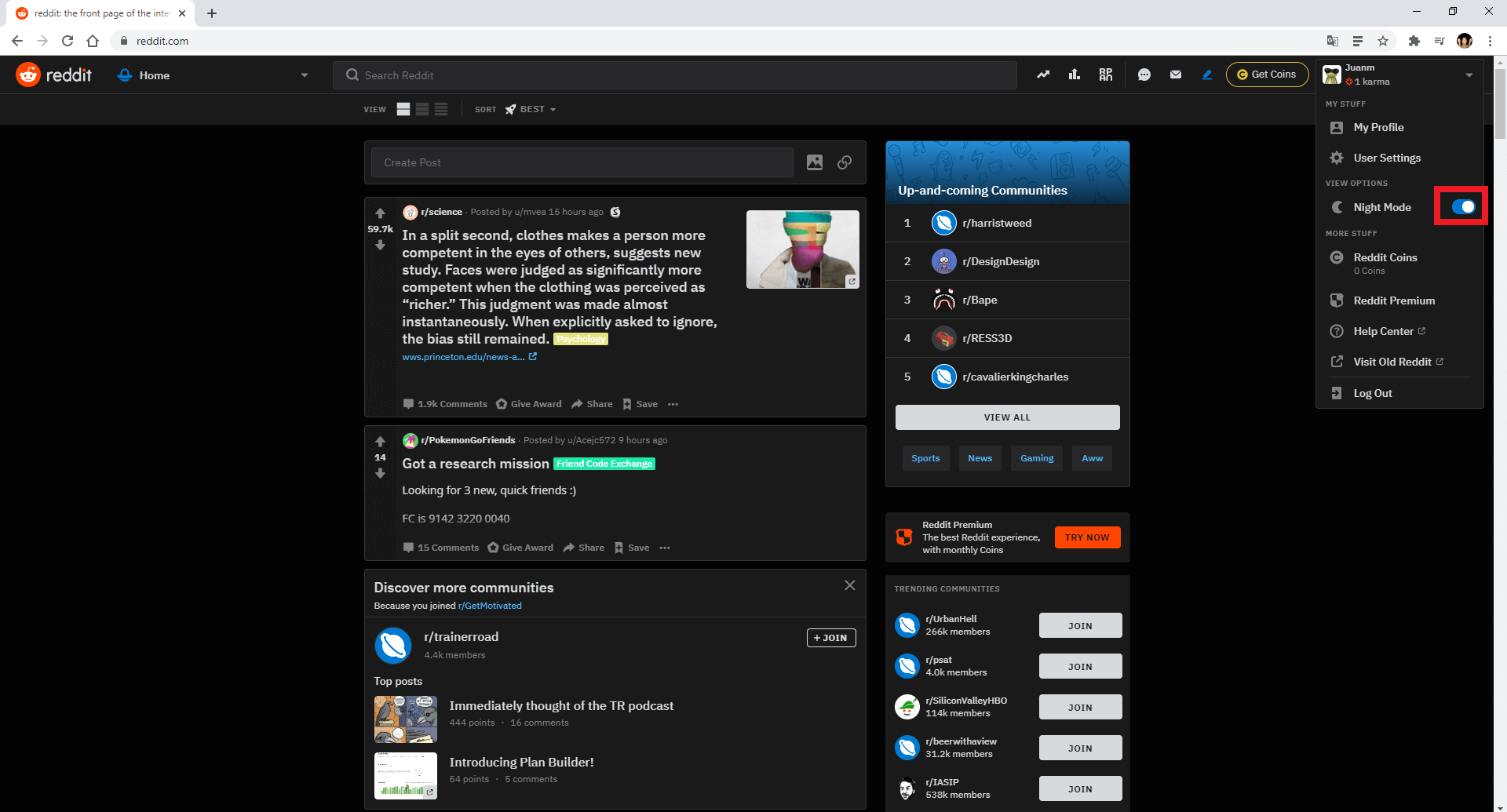 Relevant Post: How to Change Reddit Username
Related Article: How to Enable Dark Mode on Old Reddit

How to enable Reddit dark mode in the app for Android or iPhone?

Open your Reddit app and log into it.

Now, you only have to click on the profile image in the screen's upper left corner.

This will cause a side menu to be displayed in which you will have to click on the icon in the shape of a moon located in the lower right corner of the side menu.

At this moment, the colors are automatically inverted, and now it is shown in dark colors that will not harm or bother your eyes so much.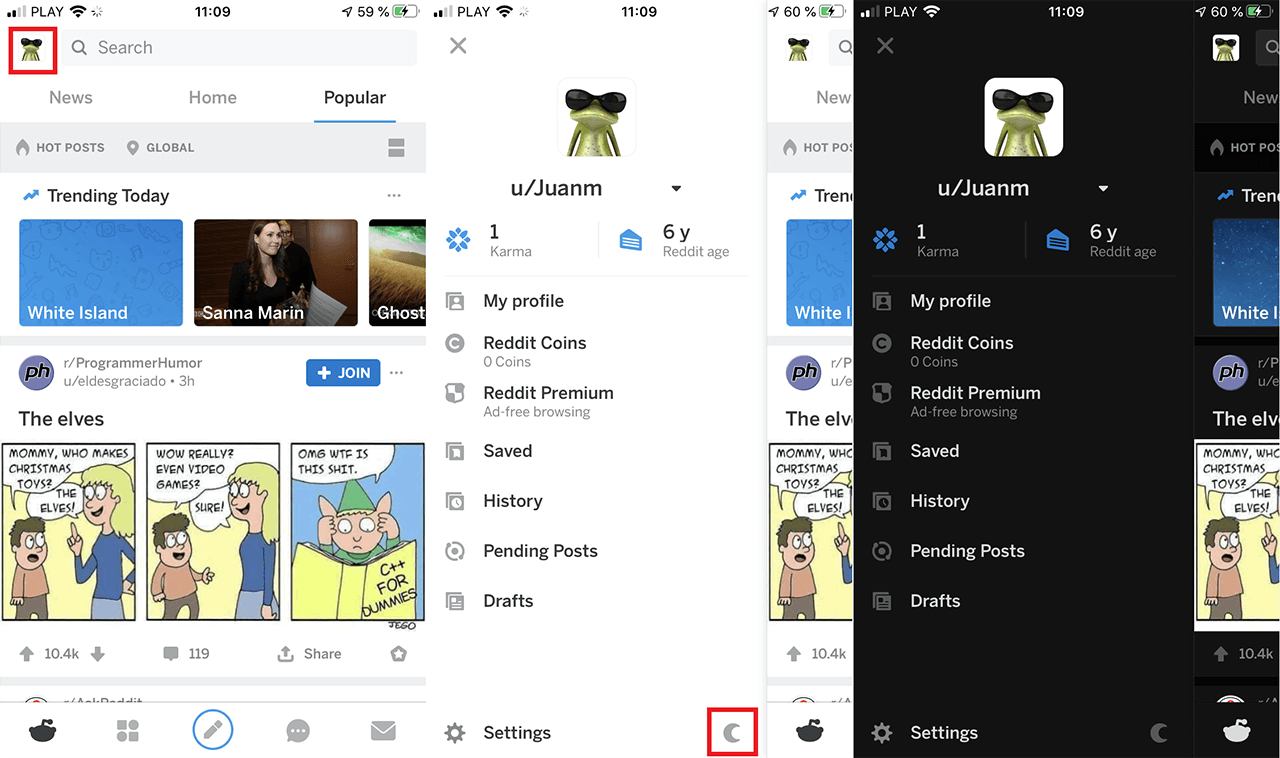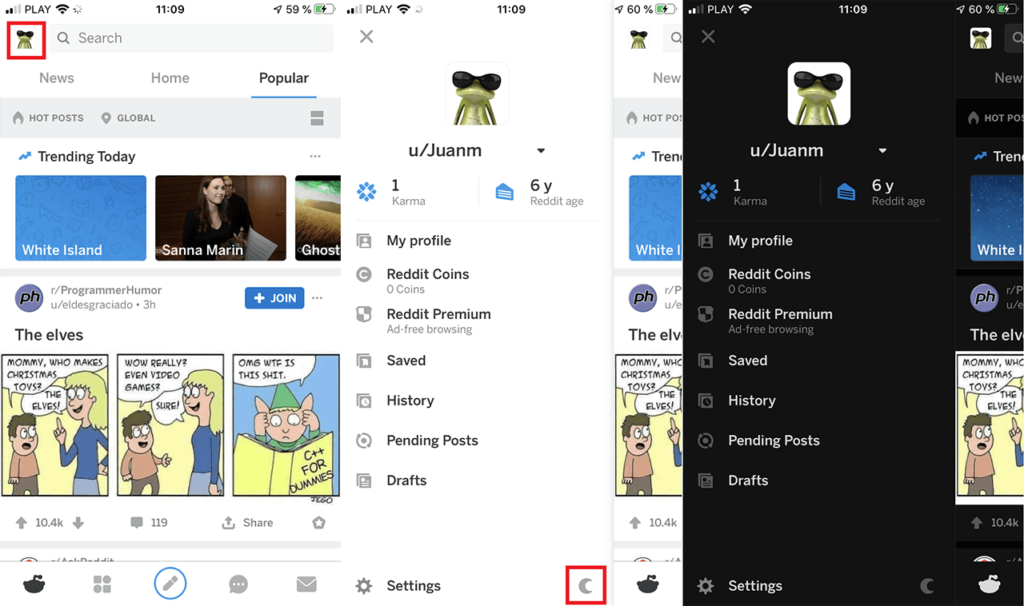 To read all our content on Reddit, click here
Other stories you may like: