How to Choose the Right Hutch for Your Desk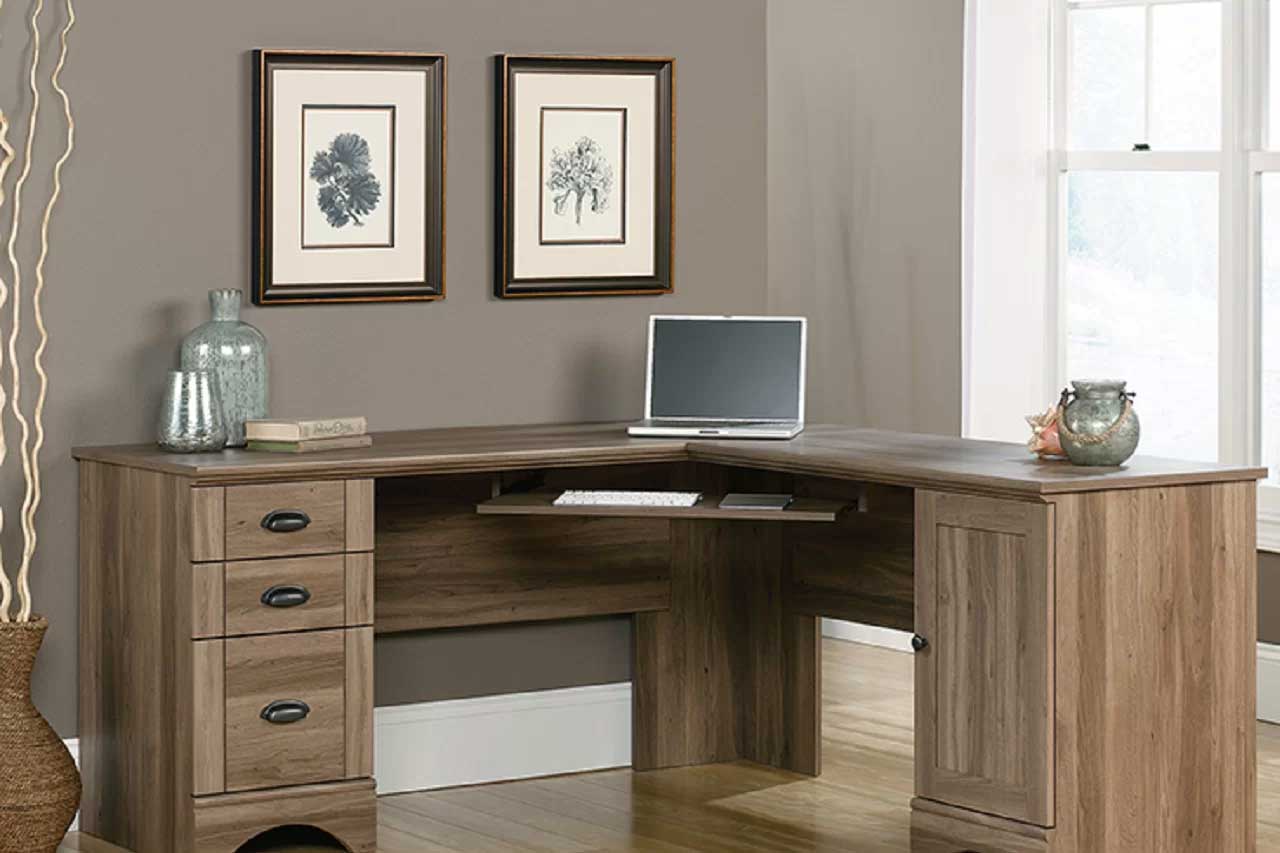 Working from home without an actual home office is fraught with difficulties that seem insurmountable, even on a part-time basis. Whether you are trying to concentrate with an entire active household in the background as a distraction or in the great room of an open concept home, creating a productive work environment is definitely a challenge.
Keeping everything you use frequently within easy reach is not a new concept, but it is even more important when you are trying to create a contained workspace. A hutch gives you drawers, cubbies, and cabinets to organize everything you need without ever leaving the desk.
Furthermore, one of the best strategies for creating a space where you can focus is to isolate it from the rest of the room. Even if your desk is located in a great room or open concept home, you should be able to feel as though you are in a work environment. There are several creative ways to do this, including getting decorative folding room dividers or dressing room screens. A hutch in front of you can also aid the realism from your staging.
Once you have decided to get a hutch for your desk, you need to figure out how to find the right one. Desks can vary greatly in type, size, and construction, and you need to make sure that your hutch does not look out of place with the desk. Of course, if you are buying a new desk you can browse the desks and hutches catalog to get them at the same time so that you know they match perfectly.
Here are some things to consider as you look for the perfect hutch for your desk.
Measure your desk twice and check dimensions
If you're looking for a hutch to go with your existing desk, you'll need to measure the desk to make sure that the hutch will fit. Primarily you will need to measure the length of the desk, but if you have a narrower desk to work with you might want to take a measurement of appropriate depth as well.
Have you heard the old adage, "Measure twice, cut once?" Adjust that thinking just a bit too, "Measure twice, order once." While reputable furniture stores will allow you to make a return if the furniture doesn't work for you, this can be a huge pain and a time waster. To avoid a troublesome exchange or refund process, measure your desk twice, as well as double-checking the dimensions of the hutch you are looking at.
How does the hutch mount to the desk?
Different hutches will mount in different ways, and you need to make sure that the hutch and its hardware are compatible with your existing desk. Finding out how the hutch mounts and what hardware is included is as easy as looking detailed product descriptions or visiting the brand's website for details. Checking reviews may also reveal some additional information about mounting the hutch to your desk.
Subscribe to Our Latest Newsletter
To Read Our Exclusive Content, Sign up Now.
$5/Monthly, $50/Yearly