10 Home Renovation Trends to Consider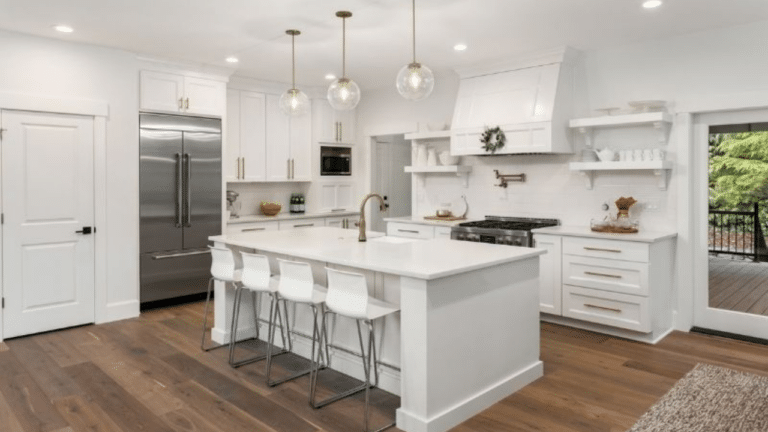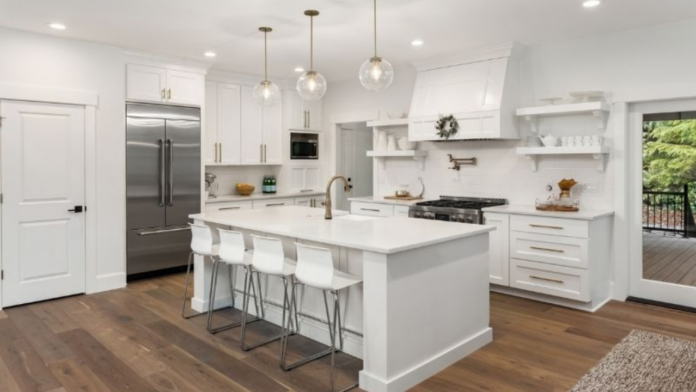 Have you been thinking of sprucing up your home's look? Whether you're looking to update your kitchen, add on a new bedroom, or just give your home a fresh coat of paint, there are plenty of trends to choose from this year. There are several benefits of staying trendy when renovating your home, including boosting your home's value, making it more appealing to buyers, and simply giving you a space that you love coming home to. Not sure where to start? Check out these top home renovation trends for 2022 and beyond. 
1. The Open Plan Concept
This trend has been around for a while, but it doesn't seem to be going anywhere. The open plan concept is all about creating an open and airy space that is both functional and aesthetically pleasing. This can be achieved by knocking down walls to create a more open floor plan, installing large windows, and using lighter colours when painting or decorating.
What are the benefits of an open-plan concept? First, it can make your home feel more spacious. Second, it can allow for more natural light to enter your home. Third, it can create a more cohesive space since all the rooms will flow together. And fourth, it can be more energy-efficient since you won't have to heat or cool as many separate rooms.
2. Incorporating Technology
Technology is becoming more and more integrated into our everyday lives, so it's no surprise that it's also becoming a popular trend in home design. There are all sorts of ways you can incorporate technology into your home renovation, such as installing smart thermostats, adding charging stations for your electronics, or even adding a home automation system.
When your home is equipped with the latest technology, it can make your life more convenient and your home more energy-efficient. Plus, if you're looking to sell in the future, potential buyers will be impressed by all the high-tech features.
3. Going Green
As we become more aware of the impact our consumption has on the environment, it's no surprise that many people are looking for ways to make their homes more eco-friendly. You can go green in several ways, such as using energy-efficient appliances, installing solar panels, or using sustainable materials.
Making your home more eco-friendly is not only good for the environment, but it can also save you money on your energy bills. That means it's a win-win for you and the planet.
4. Bringing the Outdoors In
Another popular trend is to bring the outdoors in by incorporating nature-inspired elements into your home's design. This can be done in many ways, such as adding potted plants, installing a green wall, or using natural materials like stone or wood.
Not only can this trend make your home more visually appealing, but it can also improve your mental health. Studies have shown that being around plants can help reduce stress, increase productivity, and boost your mood. Also, adding plants to your home can purify the air and improve your indoor air quality. Other things you can do to bring the outdoors in include adding skylights or installing large windows.
5. Modern Home Style
A popular style for many years now, modern design is characterized by clean lines, a minimalistic approach, and a focus on functionality. If you're looking to give your home a modern makeover, there are a few things you can do, such as investing in high end furniture, adding geometric elements, and using a monochromatic colour scheme.
Modern design is not only stylish, but it can also be very practical. For example, a minimalist approach can help you reduce clutter and make your home more organized. Plus, modern design is often very versatile, so it can be easily adapted to any space. Visit a luxury furniture store Los Angeles-based to get started on your modern home makeover.
6. Eclectic Style
For those who want a more unique and personalized style, eclectic design is the way to go. This trend is all about mixing and matching different elements to create a one-of-a-kind look. When it comes to eclectic home design, there are no rules. You can mix different colours, patterns, textures, and materials to create your own unique style.
The great thing about eclectic design is that it allows you to express your personality and style. So, if you're looking for a way to make your home stand out, this trend is definitely for you.
7. Convertible Spaces
As our homes continue to get smaller, many of us are looking for ways to make better use of the space we have. That's where convertible spaces come in. Convertible spaces are areas of your home that can be used for multiple purposes. For example, you could have a guest room that doubles as a home office or a playroom that can also be used as a storage room.
If you're short on space, convertible spaces are a great way to make the most of what you have. Not only will you be able to use the space more efficiently, but you'll also be able to change things up when you need a change of scenery.
8. Bold Colors
If you're tired of neutral colours, then you'll be happy to know that bold colours are back in style. This trend is all about making a statement with your home's design. You can use bold colours in a number of ways, such as painting your walls, adding colourful accents, or using patterned wallpaper.
Bold colours can add personality to your home and make it more eye-catching. If you're not sure which colours to use, take a look at some of the latest home design magazines for inspiration, or consider what you want your home to say about you. For instance, if you want your home to feel more vibrant, you could use bright colours like yellow or orange. If you're looking for a more mellow vibe, then you might want to stick to softer colours like blue or green.
9. Black Design Accents
One of the latest trends in home design is black design accents. This trend is all about adding a touch of sophistication to your home with black accents. You can use black accents in many ways, such as painting your walls black, adding black furniture, or using black accessories. As white and black become more popular colours in home design, you'll start to see more black accents in homes.
Black accents can make your home feel more modern and stylish. They can also be used to create a feeling of sophistication and elegance. If you're looking for a way to add some drama to your home, black accents are a great option.
10. Outdoor Living Spaces
Outdoor living spaces are becoming more popular as people look for ways to enjoy their yards and gardens. This trend is all about creating a space where you can relax and enjoy the outdoors. Outdoor living spaces can include patios, decks, gardens, and more.
If you're lucky enough to have a large outdoor space, then you can really go all out with this trend. You can add furniture, lighting, and greenery to create your own private oasis. If you don't have a lot of space, you can still create a cosy outdoor living space by adding a few patio chairs and a small table.
Consider adding a mailbox outside your property besides the ones mentioned above. Although it may seem unimportant, having a functional mailbox can be essential to keeping all the physical documents mailed to your residence safe at all times. It can help ensure that you receive all important mails sent to you. Also, it can boost your property's curb appeal and, in turn, add value to your home. Hence, if you're looking to add a unique mailbox outside your home, look for professionals like the ones from Hardie Boys, who specialize in mailbox installations.
No matter what your style, there's sure to be a home design trend that you'll love. So, if you're looking for a way to update your home, be sure to check out these latest trends. With any luck, you'll find the perfect trend for your home.
Subscribe to Our Latest Newsletter
To Read Our Exclusive Content, Sign up Now.
$5/Monthly, $50/Yearly