Is Henna Worth a shot? Counting Cons of using Henna Hair Dye
Henna is famous for its lustrous red color. It is used for body beautification art, as a natural hair dye and recently it acquired a hot trend to be applied for tattoos along with faking face freckles. Its application on the face verifies henna is not harsh to skin or hair.
However, few fashion mongers have stirred a heated debate of the pros and cons of using henna to dye your hair. They also point out that henna application is time-consuming and the result is an uneven display of a color on hair. This blog will cover all the pros and cons of using henna as an alternative for other chemical dyes. We will explore the cons of using henna as a hair dye to uncover the truth.
Before hopping to use henna hair dye, let's learn henna is derived from the dried leaves of the plant Lawsonia inermis. Its dried leaves are grinded and used as a paste to stain the hair. The Lawsonia molecules penetrate hair strands and bond with the protein inside to dye hair, contrary to conventional chemical hair dyes. Furthermore, henna is famous for strengthening, conditioning, and nourishing hair tresses.
Let's count the cons of using henna hair dye that can prove pros for some:
CAN NOT LIGHTEN THE HAIR
UNPREDICTABLE HAIR COLOR RESULT
EVERY APPLICATION DARKENS THE HAIR
LONG, MESSY APPLICATION AND REMOVING PROCESS
DRY HAIR
LOSS \ REDUCTION IN CURLS
THE EARTHLY SMELL
ALLERGIC REACTIONS
 Let's examine each aspect separately in detail.
1. Henna Cannot Lighten Hair
Henna cannot lighten the shade of your hair. It can only darken it with every new application. Henna doesn't provide you with a range of choices when we mention shades and tones.
Its color variates from red to auburn tones depending on the actual color of your hair. It is an evident obstacle to using henna as it doesn't give you the liberty to change your hair color frequently. The only solution to alter color is to outgrow your hair.
2. Unpredictable Hair Color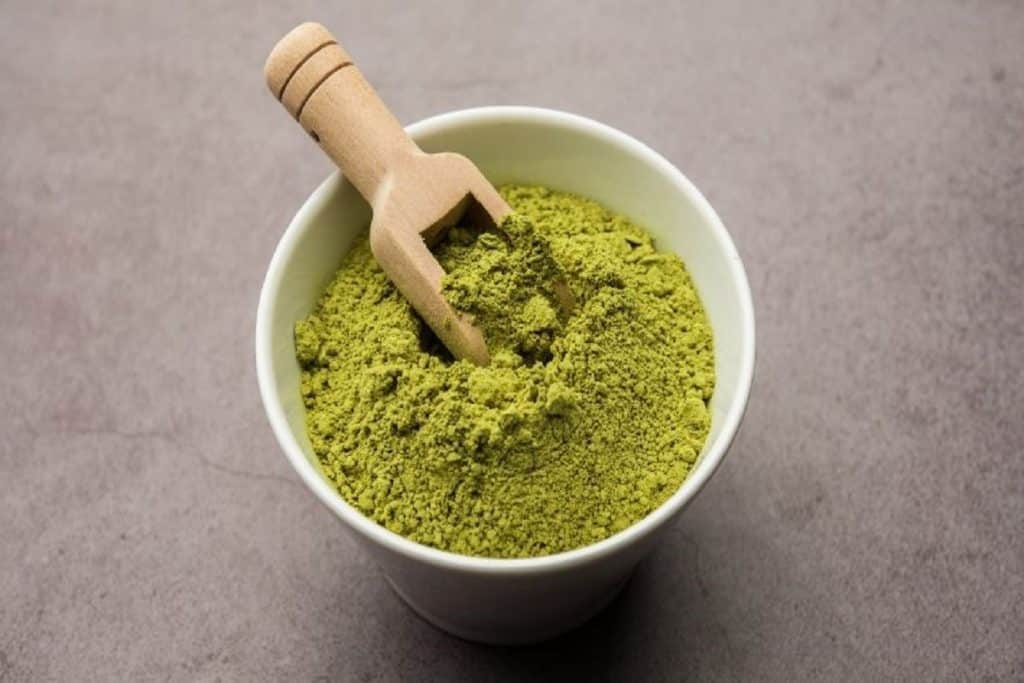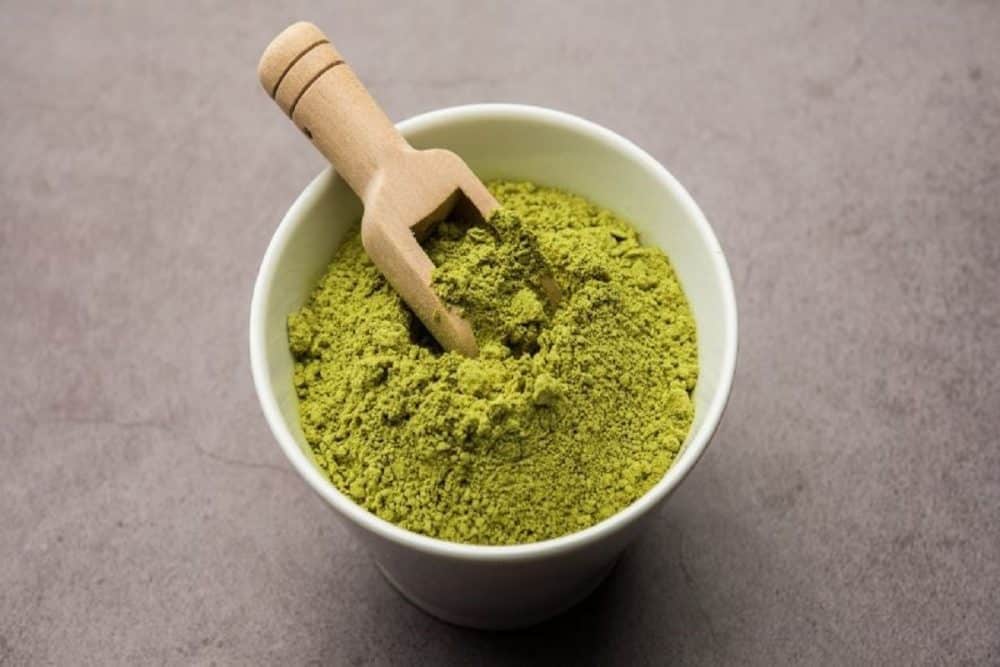 One of the cons of using henna as hair dye is the unpredictable results of the color that it will produce eventually. Occasionally, it gives an uneven patchy color on hair strands, giving darker pigment in some parts of hair and shifting less pigment to other parts of the hair strands.
As henna is a natural hair colorant it might take time to seep the pigment into the hair strand. At least you must apply henna 2 times to get pigment.
Here are some tips to counter this problem:
Always divide your hair into manageable sections to make sure henna is equally applied to each strand of hair.
Seek the help of any friend or visit some saloon.
Always follow the instructions given on the package for making the paste. Make sure no lumps are left in the paste as it can cause uneven coloring of hair. Use tannic fluid for a smooth fluid-like paste.
3. Darkens Hair with Every Application
Every time you color your hair using henna, it coats the hair strand with a layer. Each application is a layer that only darkens your hair color. But due to this layer hair strands grow stronger, shinier, and silkier with each application.
4. The application process requires a lot of time
Applying henna isn't a cakewalk. First and foremost, you alone cannot apply henna to your hair. It demands an involved application process. Moreover, henna paste is a clay consistency mixture. It can stain anything that comes in touch with it. Its application is time-consuming.
To achieve a good stain, you have to keep henna on the hair for at least 4-6 hours. Removing henna from the hair is harder than applying.
Here are some tips to counter this problem:
When applying henna cover the floor with any old papers or clothes.
Wear any old t-shirt.
Apply some petroleum jelly on your hairline and neck to avoid henna stains on your skin.
Always wear gloves when applying henna. You may use a dye application brush as well.
5. Dry Hair
A lot of folks knock henna that it dries out hair after application. As Lawsonia molecules penetrate inside hair strands and deposit the color into the hair strands, for this reason people feel hair little dry.
Here are some tips to counter this problem:
Remove henna particles from hair by rinsing at least 4 times.
Always apply conditioner to your hair after henna application.
You may use any good mask to deep condition your hair.
6. Reduction in Curly Hair
As henna molecules tie with hair keratin, the result is silkier and slippery hair. When applied to curly hairs, henna tends to loosen the curls which can be a benefit for some. To retain those curl, you may add Indian gooseberry(amla) powder into the henna paste.
7. The Earthly Smell of Henna
Despite the hair wash, the smell of henna hovers in your hair. Few people like this smell while others are allergic to smell. It is recommended to add some essential oil to avoid the hay-like smell.
8. Allergic Reaction
In some rare cases, you may face allergic reactions after using henna on the scalp. Chances are rare as it is naturally extracted and doesn't include any chemicals. Still and all, we recommend you to go for a patch test.
After probing the cons of using henna as a hair dye, the benefits of healthy hair that henna applications can add, have emerged clear. There is absolutely no doubt in accepting the truth that conventional hair dyes contain chemicals that peel away the hair of its natural PH levels, vibrancy, and shine. Henna holds the testimony of time that proves it to be the best natural hair color irrespective of the cons mentioned earlier.
Share your hair transformation journey of using henna as a hair color. Did you find good effects in using henna? We wonder what difference does henna hair dye brings in your life?
Happy readings.