6 Fleet Management KPIs to Increase Your Productivity as a Fleet Manager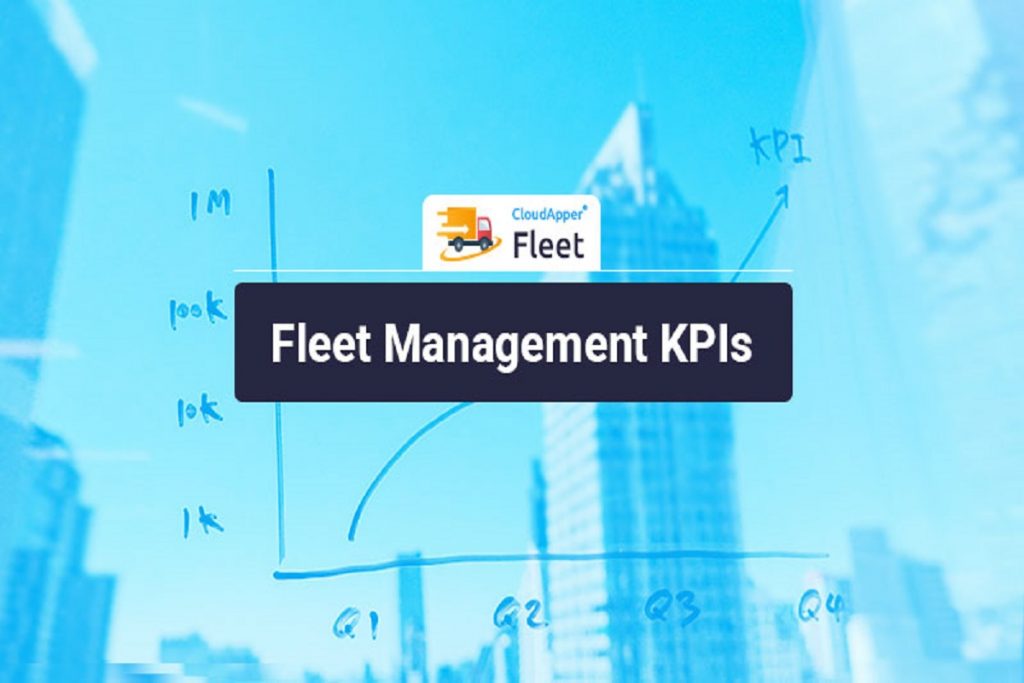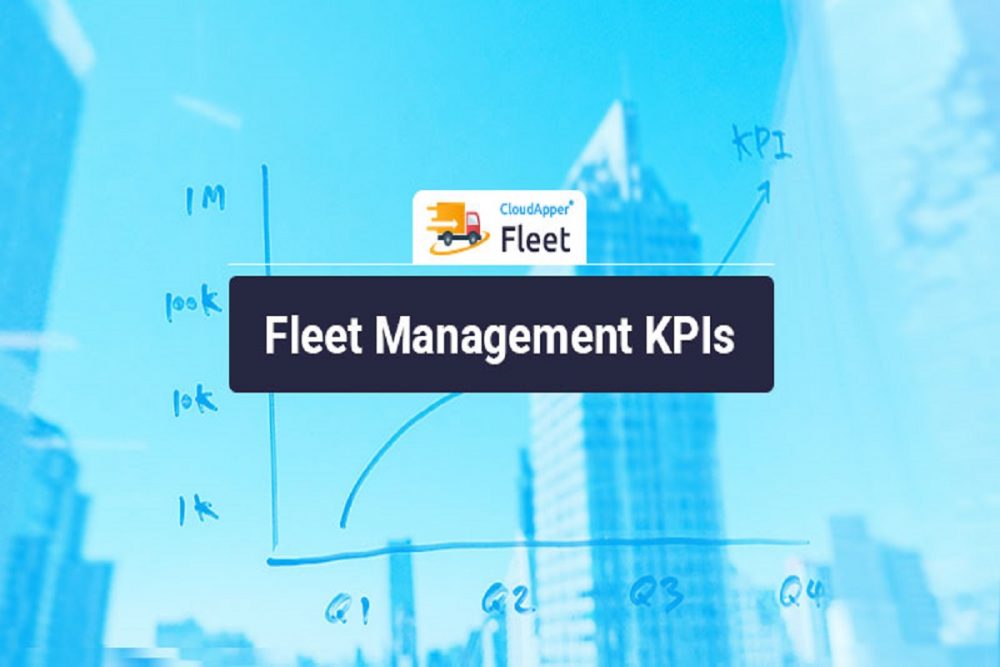 Every industry, including the fleet, has a set of objectives that may assist in improving business operations. Fleet management intends to have seamless and effective planning, coordination, and execution of transportation. The success of this process depends on a streamlined vehicle network. A fleet manager inspects each vehicle and its operations. Part of his/her job also includes fulfilling the goals and objectives of the company. This is where the fleet management KPI comes in. The categories of key performance indicators (KPIs) that are critical to optimal performance are crucial for every fleet manager. CloudApper Fleet provides a life-changing solution to fleet managers to achieve their regular KPI.
What is KPI?
A Key Performance Indicator (KPI) is a success metric that is generally connected with organizational rather than individual performance. KPIs are commonly used to track progress toward strategic goals and objectives. They may also be used to track the progress of an operational goal. Key performance indicator metrics mostly include personal performance details. However, the accumulated result contributes to the general growth of the organization.
6 Productive KPIs of a Fleet Manager
Fuel Efficiency
Fuel is one of the top expenditures for fleet industries, and improving fuel economy benefits the company noticeably. KPI (Key performance indicator) metrics such as kilometers per liter, vehicle idle time, and fuel comparison are examples of KPI metrics. Fleets will be in a far better position to save money and reduce emissions if they have a solid understanding of these measures.
Vehicle Maintenance
Vehicle maintenance should be prioritized because it is one of the most important assets of the fleet industry. Fleet managers must ensure that their vehicles are well maintained. They should prioritize reducing downtime and lowering repair costs. A fleet management KPI for vehicle maintenance aids in the improvement of fleet productivity and the reduction of downtime.
Service Hours (HOS)
A fleet manager needs to utilize the service time of all vehicles. It is important to track metrics of how many hours a vehicle has performed. This matrix will maximize the productivity of fleet vehicles and the development of the company.
Driver's behavior
Some fleet managers may concentrate solely on their fleets and other important assets. It is also necessary to manage the drivers in order to improve efficiency. It is known that most road accidents are caused by human error. Besides, drivers' performance is also important for company success. The fleet manager can ensure the safety of the vehicles by following the important information such as how many hours a driver has traveled, idle time, daily reporting time, completing task lists, and so on.
Transit Time
Tracking transit time not only identifies areas for improvement but also allows you to make forecasts for the future. When measuring these times, it's critical that drivers have sufficient insight about the time they may need to complete a project. Fleet managers should keep track of transit time and notify the drivers on time.
Vehicle replacement
It is difficult to determine the exact replacement time for vehicles. If you do not want to overspend on maintenance in the long run, you must determine the best time to replace your vehicle. This optimal schedule for vehicle replacement can be followed by tracking the number of incidents, break-down times, and performances.
By creating a continuous measurement of change, such as some of the safety KPIs stated above, you may promote self-correction and achieve a considerable reduction in collisions. CloudApper Fleet Tracking Software can assist fleet managers with completing their KPIs (Key performance indicators) to increase productivity. Sign up for your free trial today to learn more.
Author's Bio:
Susmita Asad
Susmita Asad is a Digital Marketing Analyst with immense knowledge in SEO, content
marketing, and business automation technologies. She works simultaneously with B2B and B2C
platforms to facilitate them with digital content to increase their online presence. Find her on
LinkedIn and Twitter to read more of her articles.
LinkedIn: https://www.linkedin.com/in/susmitaasad/
Subscribe to Our Latest Newsletter
To Read Our Exclusive Content, Sign up Now.
$5/Monthly, $50/Yearly