Don't Get Caught in the Cold: 10 Ways to Optimize Vehicle Safety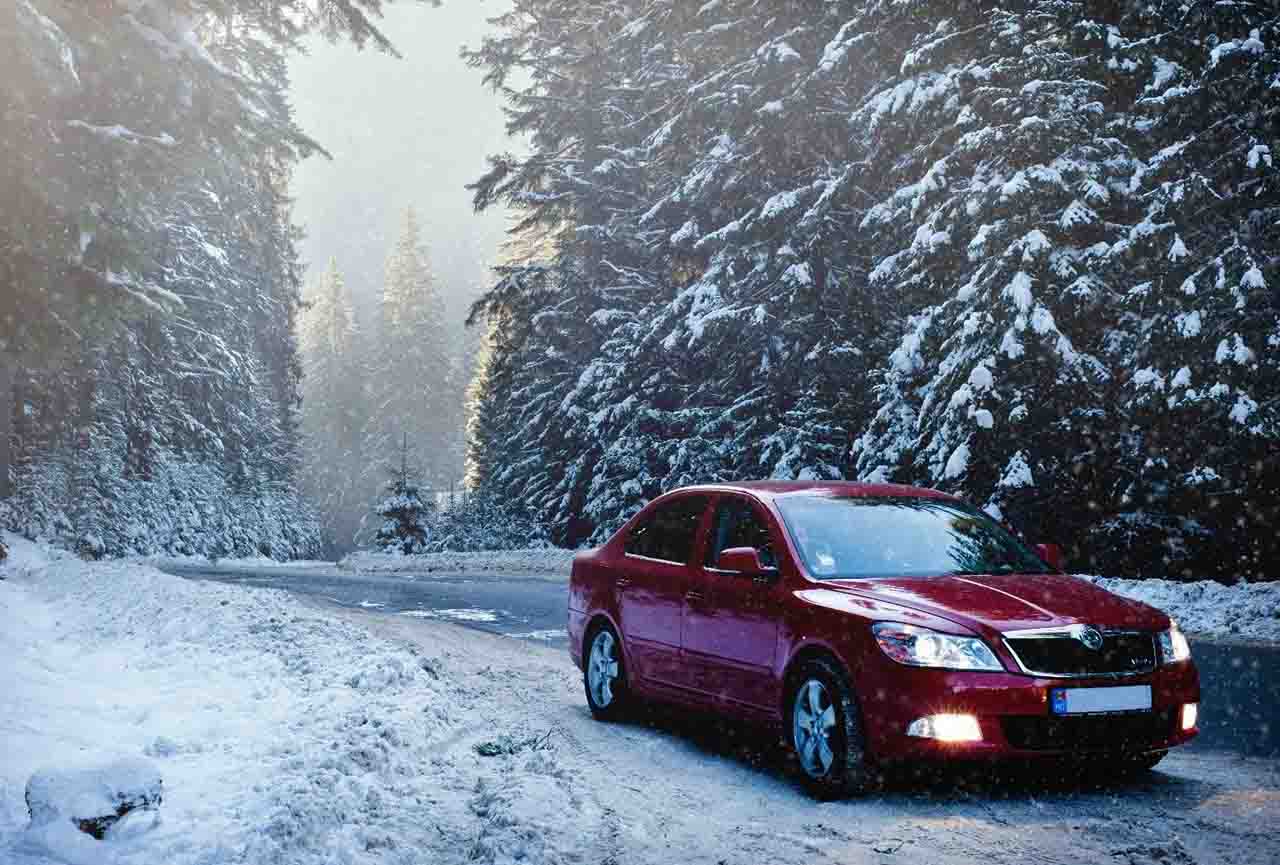 With winter fast approaching, it's crucial to start preparing for the snow and the cold. Most people take steps to button up their home for energy savings (like weather stripping on the windows and cleaning the chimney), and it's just as important to get your vehicle ready for the winter and optimize vehicle safety. Getting a cold-weather maintenance vehicle check and brushing up on your car's coverage are the first steps toward winter-driving peace of mind. Securing cheap car insurance quotes can help you save money and reassure you that you have the best policy available without overpaying.
Clean the viewing surfaces. This includes windows, camera lenses, and mirrors. Winter time brings with it the possibility of lower visibility, so you'll want to be sure you can see everything around you before heading out on the roads. Windows and mirrors accumulate dirt and grime more easily during the winter, so make it a habit to clean these surfaces as well as the lights.
Give yourself more space. In normal weather conditions, it's recommended to leave three seconds distance between you and the car in front of you. During winter driving, it's recommended to increase that time to 8-10 seconds to account for an icy pavement. To be able to operate the accelerator and brakes properly, be sure that the floor mats are clean and properly installed. 
Check the tires. Consider putting snow tires on your car or at least changing them out to tires with better tread. If you are using all-season tires, they should be replaced if the tread measures less than 2/32". Be sure the tires are all properly inflated. Tires will lose pressure in the cold weather and will need to be checked more often.
Add windshield wiper fluid that is rated for -30 degrees. Frozen fluid that won't spray to clear the windshield will severely limit visibility and can easily create hazardous conditions. Windshield wipers should be regularly examined for rips and tears.
Steer into the skid. When driving, if your vehicle starts to skid, steer in the direction of the skid so you won't have to overcorrect when your wheels regain their traction. It's most often the overcorrecting that causes a crash.
Perform a load test on the battery. Turn on the headlights without starting the engine. Leave lights in the "on" position for 15 minutes. Start the car once the 15 minutes have past. Watch the brightness of the headlights; if they dim noticeably, you likely need a battery replacement.
Take a refresh course. Most people obtain their driver's license when they are in their teens. While the experience of years of driving account for a certain level of skill, it never hurts to take a refresher course to remind yourself of the proper rules of the road, and to eliminate any bad habits you may have developed along the way.
Practice safe habits. This includes keeping your eyes moving, from the rear and side view mirrors, out front, and around again. Do your best not to become fixated on the car ahead of you. Being fully aware of the vehicles not just in front of you but also to the side and behind will provide the fullest awareness and capability to avoid a crash. 
Plan your route ahead of time. If you are driving out of town, keep an eye on the weather conditions, along with road conditions and traffic. Avoid leaving during the AM or PM rush hour, and familiarize yourself with the route beforehand. Take maps with you even if you plan to use GPS, and let others know of your route.
Familiarize yourself with your car's safety features. Many people don't realize what their car is capable of so before winter sets in, read up on the antilock brakes, electronic stability control, etc. so you are aware of how to use and/or the conditions that will trigger these features.
It is also recommended to stock your vehicle with an emergency kit. This includes an extra cell phone charger, water bottles, kitty litter or sand (for traction), jumper cables, a flashlight and extra batteries, flares, emergency markers, ice scraper, broom, snow shovel and blankets.
Don't let winter weather stand in your way. Take the appropriate steps to optimize your vehicle to be sure you are fully covered with affordable insurance, as well as maintaining your car's levels and systems. Take a look at car insurance compare ontario and learn how it is very necessary when you own a car. Reviewing safety guidelines and being extra prepared will all help you get from point A to point B with exceptional piece of mind.
Apart from this, you can also read Entertainment, Tech, and Health-related articles here: The Equalizer 3, The 100 Season 8, Gina Carano net worth, Bruno Mars net worth, KissAnime, Jim Carrey net worth, PDF Drive, How to delete Reddit Account, Sweet Home Season 2, How much are pearls worth, Rainbow Kiss, MovieRulz, Sex Education season 3, NFL Live Stream, Youtbe, Bailey Sarian Net Worth, Bollyshare, Afdah, Moviezwap, Y8, Jalshamoviez, Project Free TV, Kissasian, Holiday Season, Sears Credit Card, GoDaddy Email, Mangago, Jio Rockers, M4uHD, Hip dips, M4ufree, NBAstreams XYZ, CCleaner Browser review, Avocado Calories, Bear Grylls net worth, Highest Paid CEO, The 100 season 8, Sundar Pichai net worth, Grimes net worth, F95Zone, Sherlock Season 5, Homeland Season 9.