Some Useful Tips For Designing an Open Concept Floor Plan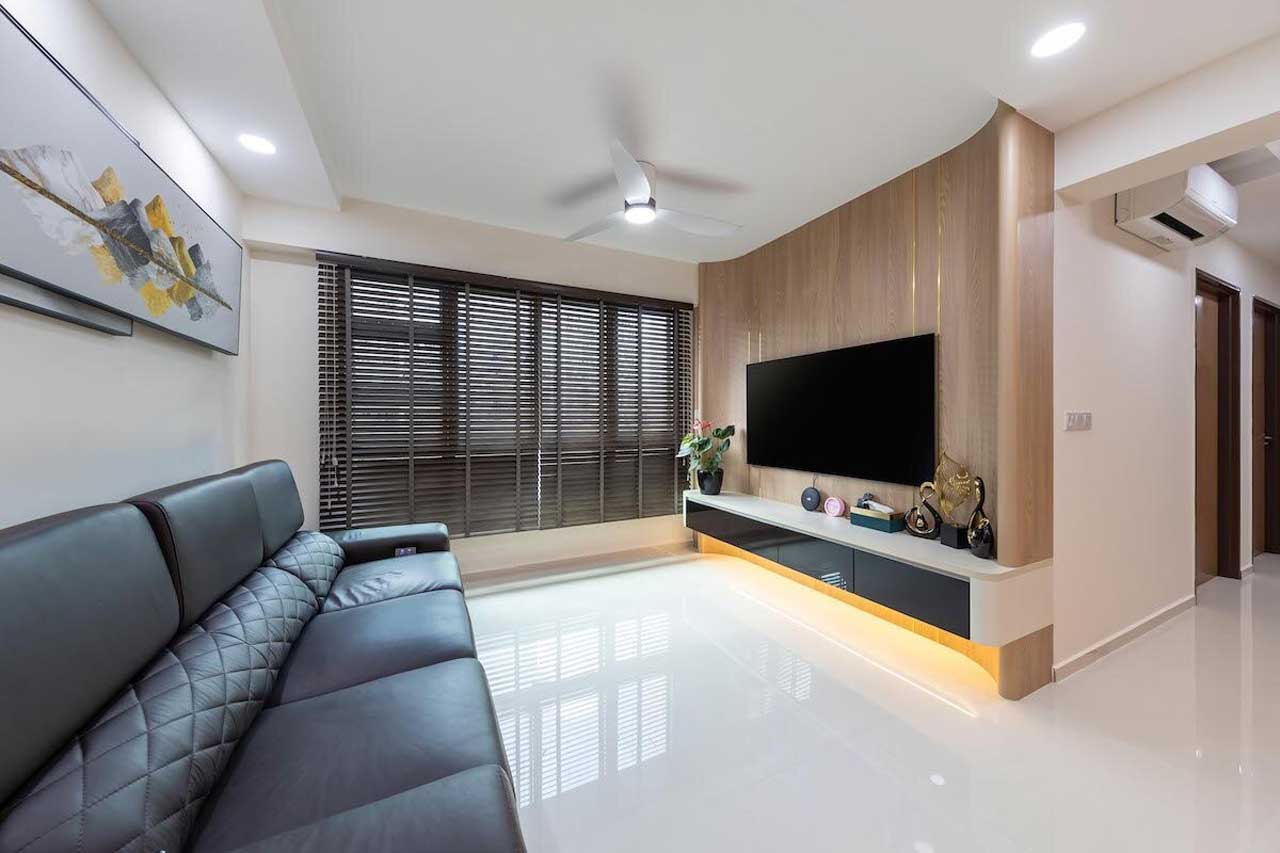 An open concept floor plan is gaining popularity in interior design these days because of its versatility, elegance, and spacious outlook. If you are a homeowner looking for inspiration for different kinds of interior design styles and themes, an open floor concept is a design worth considering. Although it has some disadvantages of having no privacy, the need to always keep the whole space clean, and the difficulty to achieve a cozy feeling, there are many advantages as well which will help you create a beautiful and elegant abode.
When designing your new home or renovating your old one, it is always a good idea to hire the services of a professional interior design firm which can help you materialize your idea and preferences. They specialize in transforming your dreams into reality with techniques and tips that are based on your preferences and in your budget. If you want an open concept floor plan, they will help you design it.
However, there are certain design considerations that you should be aware of as well when designing an open floor plan. These tricks will help you elevate your interior design and make it look even more beautiful. These are discussed below.
Create Small Areas In The Space
Although an open concept floor plan's main feature is that there are no partitions between the living room, kitchen, and dining area, it is a good idea to keep these areas separated in some way, if possible, by sensible use of furniture and other elements. If you are not careful in how you choose these elements and how you place them, it can create a bit of chaos in this design. So, it is essential that you place all the furniture wisely.
One tip to do this is to create small specific areas in this large living space so although there are no physical boundaries, there are invisible boundaries created based on these small areas. For example, you can place the dining room and chairs in one part of the room and keep its color scheme different from the living room furniture that you place in some other part. These different colored areas will create separated visual spaces which will make the open floor room functional, elegant, and spacious.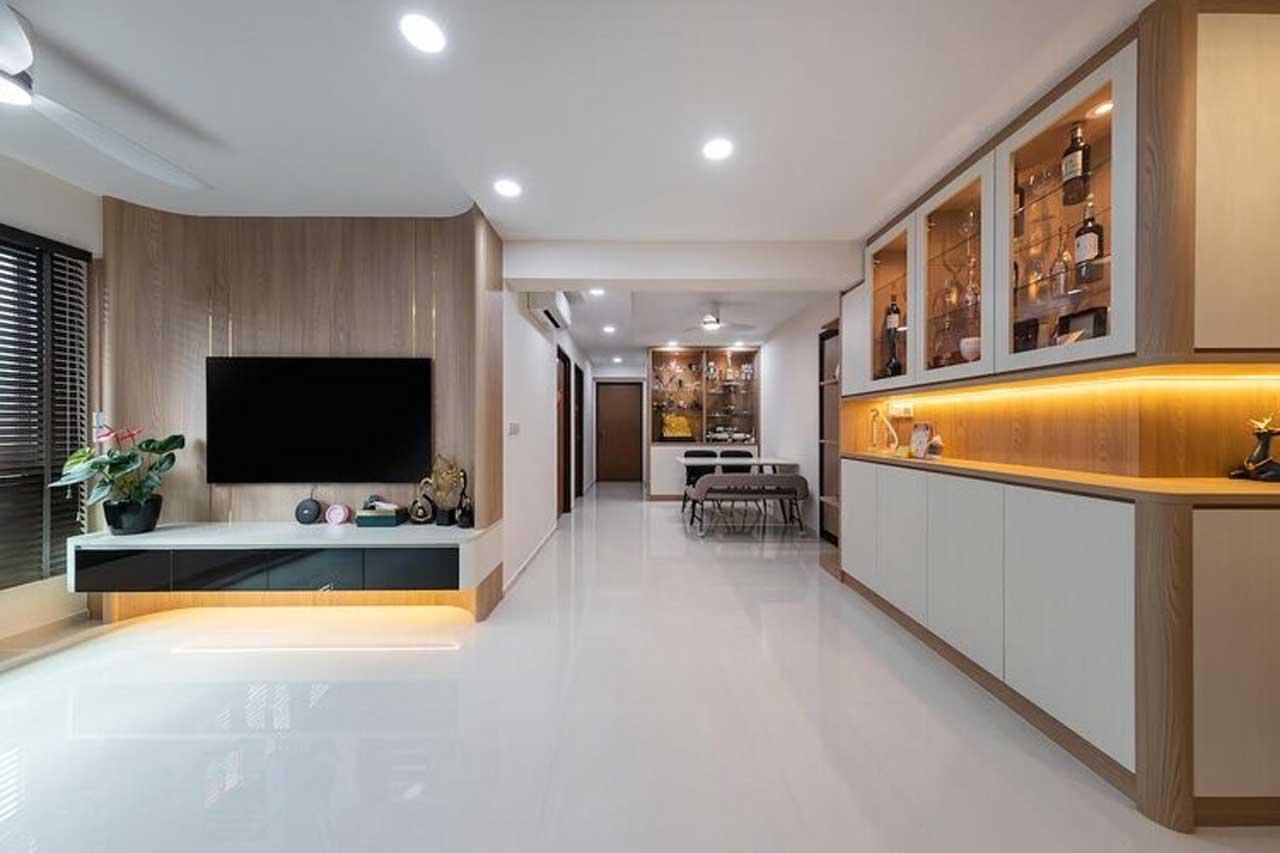 Create Focal Points In Each Area
Another way to create specific areas in the larger room is to define a focal point in each of these areas. Designing a standout feature in each of these areas will help create a beautiful visual effect and make the room shine.
There are several ways to create focal points in the design, for example, for the dining room, you can add wall hangings behind the wall of the table which will act as the stand out feature for this area. Or you can install a hanging lamp just above the dining table for this purpose. For the living room area, you can choose a piece of statement furniture or use a big chandelier for this area. Alternatively, you can make the fireplace a focal point by adding some character and personality to it. All these small focal points in the large room will create a dramatic and classy effect.
Maintain An Aesthetic Flow In The Design
It is an understood fact that whichever theme or style you choose for a room or home, the design should flow smoothly from one element to the other and also from one room to the other. Since you will be creating smaller areas in the large room by using different colors or themes for each area, it is also very important that these colors and designs flow from one to the other in a smooth way.
This way, there will be an aesthetic flow in the design which will not create too much noise or chaos. This means that the flooring and lighting should be consistent in all these areas to maintain continuity. The color themes in the small areas should complement each other. You can add different layers of textures and fabrics to create accents and highlights which will help to bring all elements of the room together and create a wow effect!
Choose Colors Wisely
Lastly, it is very important that you choose colors wisely in an open concept design. Try to use neutral colors or colors with soft hues and pastel shades. If you want to add a pop of color, use it sparingly in the design otherwise the overall look will become too much for the eyes. Since it will be a large area, you may be tempted to use many colors and shades.
However, try to stick to 2-3 main colors and use its different tones to add accents and highlights in the design. When the colors flow smoothly in the design, the overall outlook of the room becomes very classy, modern, and elegant.
Subscribe to Our Latest Newsletter
To Read Our Exclusive Content, Sign up Now.
$5/Monthly, $50/Yearly