60 Best Free Spy App for Android without Access to Target Phone
Listen to the Podcast:
A spy app for Android smartphones lets you keep an eye on your kids' cell phones and keep them from getting too dependent on them. They can also help you monitor what your employees are doing.
With these apps, you can keep track of your child's phone calls, texts, emails, and other activities. 
Spy apps for android aren't always as bad as you might think. There are many excellent and legal reasons to look for a reliable android spy app to help you monitor your kids' social media, track a partner, or read deleted messages on an Android phone.
Here is a list of the best spy app for android free, with links to their websites and a guide on how to use them. You can spy on someone without them knowing with these spy apps. You can try any product for free or get your money back.
What Does a Spy App for Android Do?
Android spy apps are for keeping an eye on things, as the name suggests. Usually, parents, employers, or schools use these apps to keep track of what the end user is doing or where they are.
A spy app for Android contains features like reviewing calls and text messages, keeping an eye on social media, tracking your GPS location and browsing history, and, most importantly, keeping track of every keystroke you make. Here are the best Android keyloggers to check out for more information.
How to Install a Spy App On an Android Smartphone?
The installation process of such kinds of apps is quite similar to the other apps. But Android spy apps are meant to be installed on the device that you want to track. Hence, it's necessary to install your preferred best spy app for android on your targeted device when the owner is absent.
There are several ways to do that. The easiest way is to borrow the phone to make a call, leave the room while you're still talking, and download and install the Android spy app while you're alone. 
Most of the time, the first setup takes less than 10 minutes because all you have to do is enter the username and password to connect to the dashboard. After that, it goes into stealth mode, where it can't be seen.
This is the only time you will need to touch the device you want to control. After you install it on the target phone, you can track the user's location and activities from your own phone or computer without them knowing.
Read More: Does Tiktok Spy on You
Features of the Best Spy App for Android
Quality android spy apps have some useful features that make them stand out. So, if you are thinking about using one, consider picking up the spy app that offers the following features- 
Your selected spy app should tell you about what people are doing online and what messages they are sending. These are the most important things to look for in mobile phone spying software because chats can help you figure out what's really going on.

It should run in the background without making other apps less useful.

With that spy app for Android, you should always be able to find the device you're looking for and find out where the phone is. This is an important part of mobile spying software because you'll want to know where your kids or even your employees are at all times.

It should have a decent parental control interface so that you can always keep an eye on your kids and keep track of what they are doing.
Some of the best-hidden spy apps may have even more advanced features, like alerts for specific device activities, keyword tracking, and even ambient listening.
Why Should You Use Spyware Apps?
Even though the use of spyware apps on Android devices raises ethical and legal concerns, it has some good use cases also that don't go against the legal laws. Here we want to mention some of the most significant advantages of a quality spy app for Android-
Parental Control: Parents may want to use spyware apps to monitor their children's online activity and ensure their safety. This can include monitoring their social media activity, text messages, and location.
Employee Monitoring: 

If you are an employer, you may want to use spyware apps to monitor your employees' activity on company-owned devices to prevent sensitive information leaks, ensure productivity, and protect the company's reputation.

Personal Security:

You may also use spyware apps for personal security reasons, such as tracking a lost or stolen phone or monitoring the activity of someone who has access to your device.

Infidelity:

Some may use spyware apps to catch a cheating spouse or partner by monitoring their phone activity, such as call logs, text messages, and social media activity. It might seem silly, but not beyond practical at all.

Cyberbullying: 

Spyware apps can also be used to monitor a child's online activity for signs of cyberbullying, such as abusive messages or threats from other children.
55 Best Free Spy Apps for Android 2023
In this guide, we'll now tell you about some of the best spy phone apps on the market right now and talk about how well they work, what features they have, and how much they cost. Whether you're looking for the best free spy app for android, our list has what you're looking for.
1. mSpy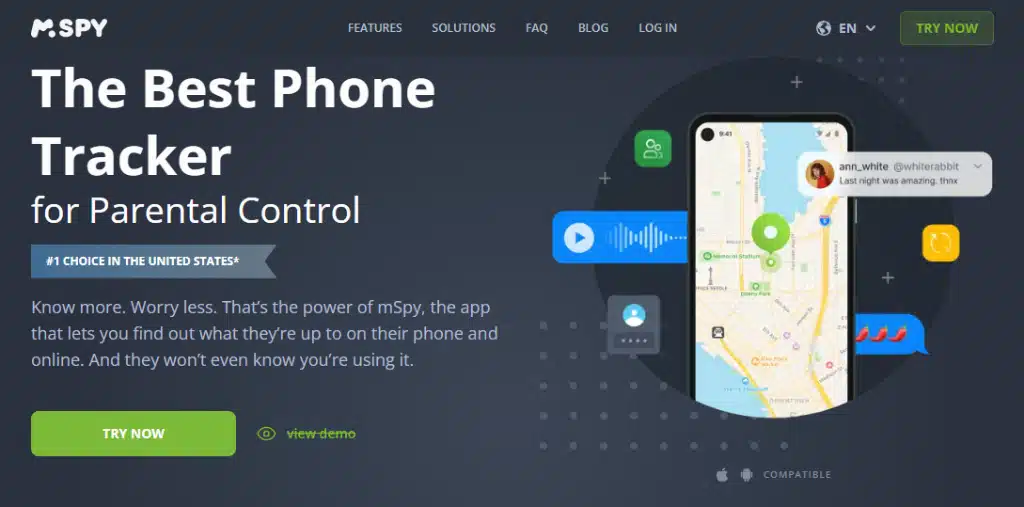 mSpy is a great app that lets you spy on a phone. The main thing that makes it different from the other apps on the list is that it's mostly used by parents to keep an eye on their kids.
It is a platform with many features, such as the ability to track the location of a cell phone, monitor multimedia files, track online activity, etc. It lets apps and programs on a planted device be controlled from afar.
2. EyeZy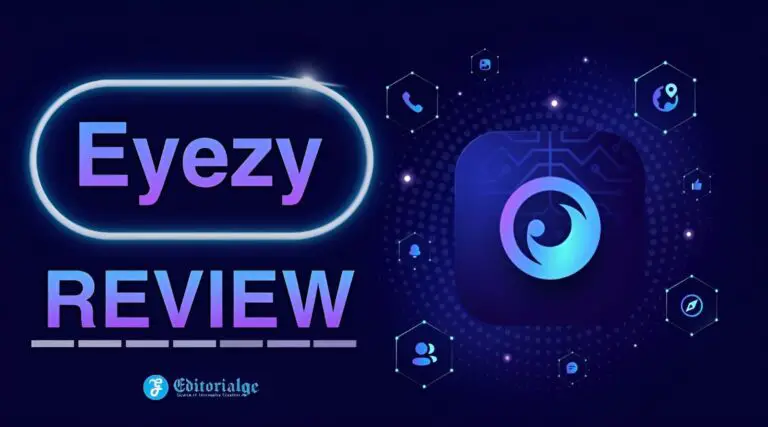 EyeZy is the best cheap spy app for android. Its main goal is to help you keep your kids safe from online dangers, and its features do a great job of doing that. It's a great tool for parents who want to make sure their kids aren't using social media to do anything illegal, and the fact that it can read deleted messages means they can't hide anything.
EyeZy is popular because it lets you monitor Android phones and tablets in a powerful, reliable, and feature-rich way. It's also on our list of the best spy apps for iPhones.
Read Also: Instagram Spy App
3. AirDroid Phone Monitoring App
AirDroid Parental Control is an app for your phone that lets you keep track of what your kids are doing on their phones and in the real world. It can also help them learn how to use technology in a healthy way. You can try it out for free for at least three days and use all of its great features.
4. SpyBubble
SpyBubble is a very easy-to-use spying app, and it's even easier to put on the device you want to watch. It is a cloud-based app that has all the features that people have come to expect from this kind of cell phone spy app.
In stealth mode, the device works like a dream. So the phone's owner doesn't even know that their calls, texts, location, and online activity are being tracked and sent to you remotely. This free spy app for android can also turn on the camera on a smartphone and take pictures without the person in question knowing.
5. Carrier Family Locator Apps
Carrier Family Locators are services that mobile phone companies like T-Mobile, Verizon, and others offer to help families find each other. As expected, these services work. You can find out where any phone on your plan is at any time. They usually have things like location on demand and different kinds of alerts, and they work on most devices. We've linked to T- Mobile, but you can also look in the Google Play Store or call your carrier to see if they offer a similar service.
6. Cerberus
Cerberus is an app that lets you track your own phone. That's right; it watches your phone instead of someone else's. It helps you find a lost or stolen phone and has a lot of other features as well. You can take a picture of a possible thief, send SMS commands, find the phone on a map, and lock and erase your data. It won't help you find other people's devices, but it's a great way to find out who stole yours. For a single device, the subscription service starts at a very reasonable $5 per year and goes up from there.
7. Clevguard
Clevguard is another decent-quality spy app for Android that lets you keep track of what your kids are doing without having to be there. With this app, you can quickly get to your phone's files from anywhere.
8. XNSPY
XNSpy is a great way to keep an eye on your kids or your employees. On either Android or iOS, you'll get real-time updates on what your employee or child is doing. You can also lock, delete, turn on the camera or microphone, or lock an Android phone from afar.
As with most legal phone spy apps, they make it clear that their app is made for monitoring in a legal way.
9. Cocospy
Cocospy is another spy app for Android that works on all kinds of phones and is easy to set up and use. It can be set up and installed in 5 minutes, and it works in complete stealth mode so that the phone user doesn't know it's there. With the app's dashboard, you can keep track of almost everything going on on the target device in real-time.
You can easily check call logs, track SMSs sent and received, and keep an eye on your browser's history. The app also lets you track someone's real-time location by using their SIM card or GPS.
10. uMobix
uMobix is a spy app for android that lets you keep track of a person's phone calls, GPS location, web messenger activity, social media, and other things they do on an Android phone. It also lets you take screenshots on the phone you want to spy on.
11. Find My Device by Google
Find My Device from Google is probably the best Android app for finding a lost or stolen phone. You can quickly see where your phone or other Google products are on a map. You can also wipe the phone, make it ring, or lock it whenever you want. But you can't do anything with it like you can with Cerberus. Overall, it's a simple way to always know where your phone is.
12. OEM Find My Phone
Several phone companies offer services that help you find a lost phone as part of their software. Samsung is a well-known example. When you sign in with your Samsung account, the service will help you find your device. It works with Google's Find My Device to give you a powerful one-two punch. You can lock (or unlock) your phone and look for it on a map, among other things. You should check your phone to see if it has something like this.
13. Hoverwatch
Best for mobile phone trackers that can track things like location, SMS, call audio, internet activity, etc., without being noticed. Hoverwatch is a mobile phone tracker and a hidden tracking app that can record location, text messages, call audio, WhatsApp, Facebook, and other things. It lets you watch what people do on the internet. It works with Windows, Android, and Mac OS X. Hoverwatch works in stealth mode and can't be seen by the user of the Android device it's trying to get into.
Read Also More: Best CRM Software 2023
14. Mobilespy.at
Mobilespy.at is a spy app for Android that has a lot of cool features. It is the only Smartphone Tracking App with real-time features like live access to GPS, Camera, Photos, Call-Recordings, Calls Notifications, Social-Media Messages (WhatsApp, Facebook, Instagram, Vkm, SMS, etc.), and everything else you could ever want.
Because the platform is so new and easy to use, even people who have never used a Spyapp before will be able to use this one.
15. Spyera
Spyera is a spying app that has won awards and can be used on both PCs and smartphones. It has a lot of great spying features that work perfectly. It is best known for its ability to track the location of employees or children and watch what they do on their cell phones and computers.
Spyera has a lot of features that can help you keep an eye on and control what your target is doing. The tool can be used on multiple platforms and can't be found. It can also be used on any operating system.
16. FlexiSPY
FlexiSPY is a powerful spy phone app that enables you to monitor someone's activities on their computer, tablet, or mobile phone without their knowledge. This app provides comprehensive features such as GPS tracking, call recording, message monitoring, and social media tracking. The app's hidden mode remote installation service makes it easy to install and use without the need for physical access to the target device.
FlexiSPY also offers advanced features such as ambient recording, keylogging, and geofencing. With FlexiSPY, you can keep tabs on your children's online activity, protect your business from insider threats, or even catch a cheating spouse.
17. pcTattletale
pcTattletale is a program that lets parents and employers keep an eye on their children and employees.
It gives tools for managing teams that work in different places. It stores the data that was recorded on a secure online cloud using AES encryption and SSL technologies and techniques. The information it records can be kept for a year. You only need to install pcTattletale on the workstation. No server or other infrastructure needs to be kept up to date.
18. iKeyMonitor
iKeyMonitor is an all-in-one way to keep an eye on your kids and protect them from online dangers. And it's our top pick for the best free spy app for Android because it has everything you need and lets you buy extras to make your monitoring experience unique.
Overall, you have a lot of features to choose from. You can get everything you need to watch over, control, and protect your kids for free or as an add-on.
19. Prey Anti Theft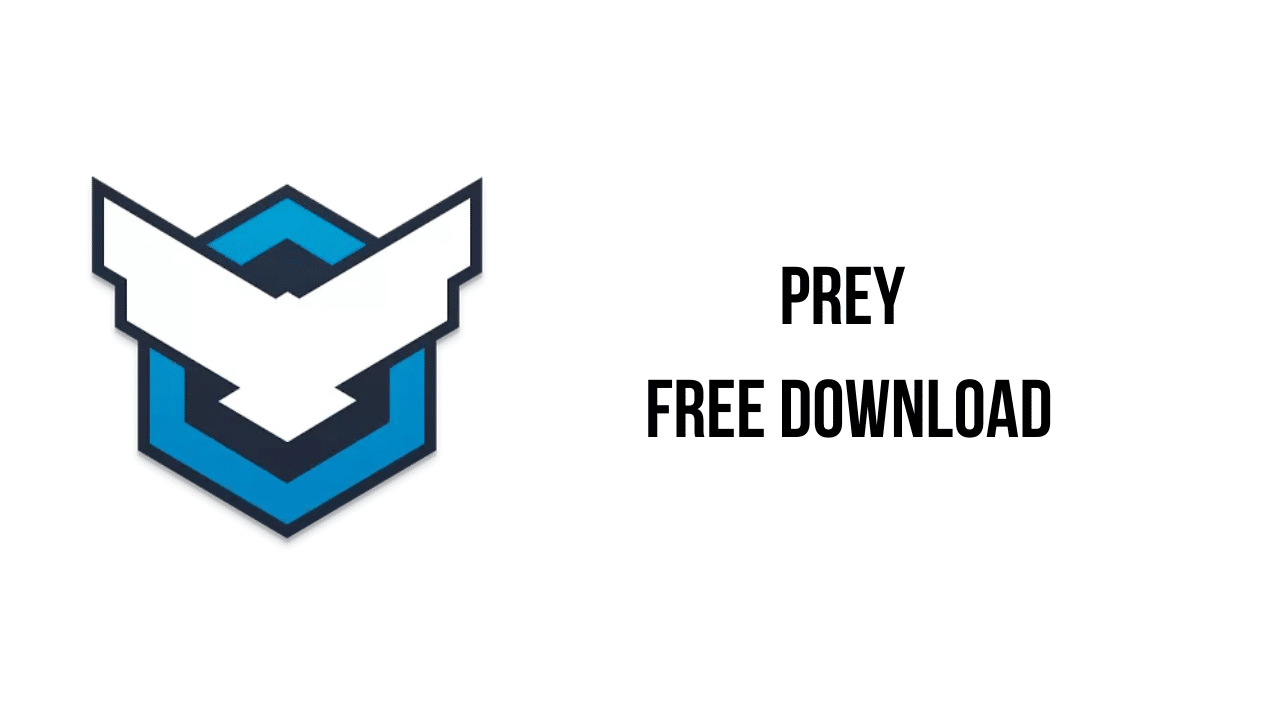 Prey Anti Theft is another spy app for Android that works like Find My Device. This one is free and has a few nice features. They have all the usual find-my-phone features, such as GPS tracking, locking the phone, and sending alarms through the phone. But Prey can also use the camera to take pictures, find Wi-Fi hotspots nearby, and keep track of things like the device's MAC address. When you get them for free, that's not a bad set of features.
20. Minspy
Minspy is a safe, easy-to-use spyware app that makes monitoring a phone or tablet 10 times easier. It lets you spy on any computer, smartphone, or tablet device through a web browser. This means you don't have to be near the device to track it.
You don't have to mess with or jailbreak a device in order to install the Minspy app on it. You don't need to know anything about technology to use the app to keep an eye on the device you want.
Aside from that, it can do all the things you'd expect from an app of its kind, like tracking GPS locations, monitoring calls, online activity, and SMS messages.
21. Google Family Link
Through their Google account, parents can use the Google Family Link app to keep track of their kids. The app lets you see what the child is doing on their device, manage their apps, and even suggest apps. You can also set limits for the device and lock it if you need to.
Family Link replaced an older Google service, so when it first came out, not all of its features were perfect. Some people had trouble connecting and ran into bugs, but in general, most people should have no problems. The best part is that you can try it out for free.
22. Spyic
Spyic is the best Android spy app for parents who want to keep track of what websites and apps their kids are using and limit their access to them. It has what you need to put your mind at ease, whether it's to make sure your child is safe on the internet or to always know where they are. Let's take a closer look at what they have to offer and how much they cost.
Spyier

MobiStealth

iSpyoo

iKeyMonitor

Highster Mobile's Spy App

SpyFone

GeoFinder

KidLogger 

Mobile Tracker Free

Mobisafer 

CellTracker

Letmespy

SentryPC

TheOneSpy

Spyine

Neatspy

Spyzie

FoneMonitor

TeenSafe

Snoopza

Spylix

SPY24

T-SPY

SpyFamily

WebWatcher

Kidsguard Pro

SpyHuman

TheTruthSpy

HelloSPY

SpyMyFone

iRecorder

GuestSpy

Turbophonespy
Why Use a Spy App for Android?
As we said at the beginning of this post, there are some moral reasons why a best free spy app for android might be a good idea.
1. Parental Control
Today, parents know more about the dangers of the Internet and what their kids might be exposed to.
Whether it's about online predators or cyberbullying, Android spy apps help parents feel better and keep their kids safe online.
2. Employers
Employers who give their workers work phones may want to make sure the phones are used for what they were made for. This is often the case for businesses that use a hybrid model or work from home.
3. Tracking
Lastly, if the device is lost or stolen, the spy app for Android will make it easy to find it by giving you real-time monitoring.
No matter who you want to keep an eye on, you should tell them directly. Being open and honest is essential, and in most cases, the law requires it.
Read Also More: Pegasus Spyware
Are Android Phone Spy Apps Legal?
The apps we've talked about so far are legal, but you can get in trouble if you aren't honest or don't use them the way you said you would. Without the end-permission users (unless they are a minor in your care), you have no right to spy on them. This could hurt your relationships.
In fact, laws like the Computer Spyware Protection Act in the US and similar laws in other countries make it illegal, and you could be fined or put in jail for it. Without permission, it is against the law to look at, listen to, or read private messages or snoop on someone who doesn't know about it.
Most laws let you keep an eye on a minor or your own device. In other cases, the end-permission user is what makes it legal. So, before you choose one of the above, make sure you know the laws in your area about spy apps.
Also Read More: Best Free Ai Image Creators 2023
Conclusion
Installing a spy app for Android on any particular smartphone means getting an insane level of controlling power over your targeted person. With just a smartphone in your hand, you can find out anything about anyone. Hence, it's your responsibility to use such apps responsibly.
The apps on this list are all free, so you don't have to worry about spending a lot of money. Parents can use free apps to keep an eye on their kids' phones, and employers can do the same thing with their workers' phones while they are at work.
Frequently Asked Questions (FAQs) about Best Free Spy App for Android
What is an Undetectable Android Spy App?
An undetectable Android Spy App is a program that makes it impossible for other people who have the same app on their phones to find or track the target phone. The app hides the target phone so that it doesn't show up in any searches. This lets it move around without being found.
Are Phone Spy Apps Legal?
It is only legal if it is used to track your own phone or the phone of a child. If you install a spy app for android on another person's device without their knowledge or consent, you could be fined a lot or even go to jail. You should only use these apps for things that are legal.
Can an Android Spy App Track Cell Phone's Location?
You can use a spy app for android to find out where your phone is. But you shouldn't do this because it could be a breach of your privacy and get in your way.
So, before you download any kind of Android hacking app, you should make sure you know what will happen if you use it.
Can You Track Someone's Phone Activity?
Yes, you can. All you have to do is download a spy app that works with your device. Spyone, Mobile Tracker Free, and CellTracker are all apps that work with Android and tablets.
Can Such Apps be installed on another device without physically touching that device?
Yes, these apps can be installed on another device without being in the same room as it. Obviously, this feature is different in each app.
Do you need physical access to the phone?
Most Android devices do require you to have physical access to the device you want to hack. You may also need to "root" the Android phone you want to spy on in order to use more advanced features.
Can you Install a Spy Application on Android Remotely?
No, you can't put spy software on an Android device from far away. All of the apps listed above must be put on the target device directly. It's also important to remember that rooted phones may be more open to security risks, so make sure you use a reliable and secure spying product before using it on a rooted phone.
Is it possible to find out whether your Phone is being Spied Upon?
Yes, you just need to keep an eye out for apps or notifications that look suspicious. You can also put powerful anti-virus software on your device to find and get rid of any spyware, malware, or adware.
Is my Girlfriend or Boyfriend Spying on My Phone?
Even though it's hard, you can find out if your phone is running spyware. For example, you can use an app like GlassWire to keep an eye on your data. They can also be found in some antivirus apps.
Subscribe to Our Latest Newsletter
To Read Our Exclusive Content, Sign up Now.
$5/Monthly, $50/Yearly