How to Choose the Best CRM Software in 2023 for Your Business?
Listen to the Podcast:
Are you looking for the best CRM software in 2023? Customer relationship management (CRM) software assists firms in increasing sales, fostering expansion, and delivering excellent client experiences.
The best CRM software will give you invaluable information about customers' behavior and needs. You can track the actions you must complete to maintain customer satisfaction and close additional sales. Additionally, it streamlines and simplifies company operations for every employee who interacts with customers. CRM software should increase your bottom line in the long run.
There are numerous CRM platforms in the market, each with unique features and benefits. To facilitate your study, we've compiled a list of top CRM software available for small businesses.
We examined the leading CRM systems based on their pricing, features, and usability. We hope that this guide assists you in identifying the optimal option for your team.
What is CRM Software? 
Customer relationship management (CRM) is a tool for managing all of your company's contacts with current and prospective customers. The objective is straightforward: improve business contacts to expand your business. A CRM system helps businesses maintain client relationships, reduce procedures, and increase profitability.
When individuals refer to CRM, they typically mean a CRM system, which is a tool that aids in contact management, sales management, agent productivity, and other areas. Currently, CRM technologies may be used to manage customer connections throughout the whole customer lifecycle, including marketing, sales, digital commerce business, and customer service contacts.
A CRM system enables you to focus on your organization's interactions with specific people, such as customers, service users, colleagues, and suppliers, throughout your lifetime with them, including acquiring new customers, securing current business, and offering support and additional services.
How Much Does CRM Software Cost?
Typically, CRM software is billed on a monthly or annual subscription basis, with plans varying in terms of feature complexity. The listed fee is typically per user unless otherwise noted.
Numerous suppliers provide unrestricted free tiers, whereas paying plans to increase capabilities from Starter to Professional to Enterprise. Occasionally, add-ons incur additional fees, such as phone credits, premium assistance, or access to automated marketing tools.
The first premium tier of CRM software, which often works well for small organizations, typically costs between $8 and $29 per user per month, billed annually.
Mid-tier plans are priced between $20 and $75 per month and are suitable for expanding enterprises. Comparatively, the $23 per month Professional plan of Zoho CRM offers a competitive collection of capabilities.
The Enterprise tiers, which offer customization choices and a higher degree of support, are often the most expensive, ranging from $40 to $150 per month, with HubSpot's whole CRM suite reaching a staggering $4,000 per month.
Read More: Best Free Ai Content Detector Tool 2023
How We Tested the Best CRM Software?
When evaluating CRM software, we consider signs such as feature sets, interface and usability, pricing and plans, and support choices.
A high level of automation capabilities in the management of leads, deals, and workflow is an example of a factor that could contribute to a high score. A desktop and mobile interface that enables quick, easy access to fundamental capabilities would be an additional essential strength.
We examine pricing plans and competitors to determine if higher subscription costs are justified by features that cannot be found elsewhere on the market or if a good deal could benefit individuals with smaller budgets.
Priority is also given to customer support options, especially for CRM software with a high learning curve.
Read Also: Know About ERP vs CRM
60 Best CRM Software in 2023
Salesforce CRM

Monday Sales CRM

Zoho CRM

HubSpot Sales Hub

Workbooks

Zendesk CRM

Freshworks

Keep CRM

Zendesk Sell

ClickUp

Apptivo

Pipedrive

Freshmarketer

Quickbase

Creation

ActiveCampaign for Sales

Insightly

Bitrix24

Oracle NetSuite

Act! CRM

Copper

Nextiva

SharpSpring

Less Annoying CRM

Close

Pipeliner CRM

Thryv

Nimble

Wrike

Edrone

Nutshell

Vendasta

Salesflare

LeadSquared Sales

SuiteDash

NetHunt CRM

noCRM.io

Salesmate

Sendinblue

Bonsai

EngageBay

SAP CRM

Nimble CRM

Microsoft Dynamics

FreeAgent CRM

BIGContacts

Pipedrive CRM

HubSpot CRM

Freshsales

Keap

SugarCRM

Oracle CRM

Microsoft Dynamics CRM

Accelo

Streak

Prospect

Vtiger All-in-One CRM

Flowlu

Spiro

Agile
Best CRM Software with Details
The Salesforce CRM is an industry leader in CRM suppliers and offers a popular essentials-level platform that is excellent for small and growing organizations. Salesforce offers a huge array of customized solutions for sales, marketing, and customer support teams for individuals who are prepared to advance their CRM skills and go deeper.
With its intuitive and customizable layout, the dashboard makes it simple to keep on task when working through a specific project or nurturing a new lead. As your firm and customers' needs grow, more sophisticated tools such as forecasting and AI-powered assistants can be introduced to your business packages. Guided learning features provide even the most novice users with a comprehensive range of operation recommendations.

Read Also: Best Free Ai Voice Generators 2023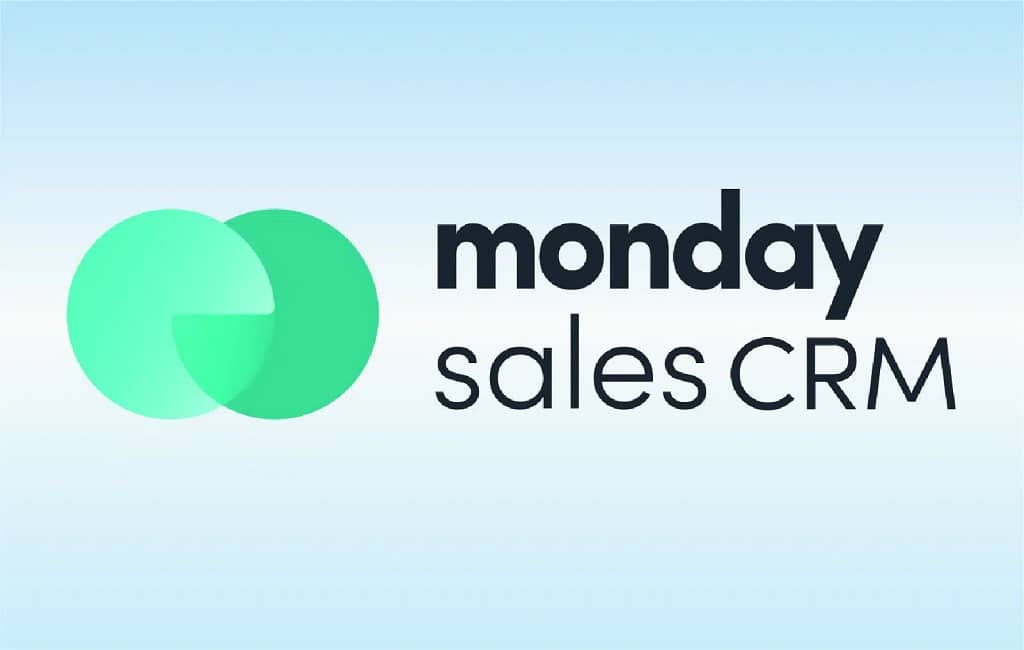 CRM software from monday.com will allow you to handle customer data, interactions, and processes as you see fit. It will safeguard all the data. It will enable you to collect online leads using an integrated contact form. In addition, leads obtained via different forms can be automatically inserted. Monday.com permits you to import leads from multiple tools.

Zoho has a comprehensive range of SaaS business applications, and its CRM application is a highlight. Its feature set rivals that of industry titan Salesforce. Zia, an AI-powered analytics engine for discovering sales trends and anomalies, and Canvas, a drag-and-drop interface editor, are among its most recent features. It helps that Zoho CRM is priced affordably for smaller organizations.

Sales Hub is a strong and user-friendly sales CRM that features sales engagement capabilities, configure-price-quote (CPQ) functionality, and robust sales analytics for expanding teams. Sales Hub is based on the HubSpot CRM platform, bringing together customer data, tools, and teams to establish a single source of truth for unparalleled sales rep efficiency.
While utilizing the whole CRM platform, sales representatives can obtain deeper insights, warmer prospects, and matched enablement materials to maximize their efficiency. In addition, leverage our extensive ecosystem of app and solution partners to create a world-class end-to-end customer experience. Whether it's through strategy, services, or software, HubSpot enables you to scale your business without introducing complications. HubSpot has everything required for improved growth.
Read Also More: Email Marketing in a Pharma CRM
Workbooks is an excellent CRM for small business, encompassing features that cater to customer service, sales, marketing, and operational needs.
Its biggest distinction is its Shared Success program, which provides clients with free consultation hours and annual workshops to ensure that Workbooks remains aligned with their corporate objectives.

Zendesk is sales CRM software that makes sales personnel's duties ten times easier in any firm. This comprehensive application streamlines everyday sales processes, tracks conversions, increases performance visibility, and enhances sales pipeline management with the primary objective of closing deals and ensuring customer happiness in mind.

Freshworks provides a platform that centralizes your needs, saving sole proprietors time and enhancing their concentration. Converting website visitors into leads is as simple as clicking a single button. Use this cloud-based program to access your data from any location. Now that you have access to some of the greatest leads for your organization, you can enhance client engagement and the number of closed purchases.

Microsoft Dynamics CRM is a well-known and powerful CRM application. It helps to streamline the procedures and enhances profit in sales, marketing, and service divisions.
It aids in establishing a close relationship with clients, thereby satisfying their expectations and needs. Microsoft Dynamics CRM stores centralized information about the customer and automated interactions. This is a server-client application.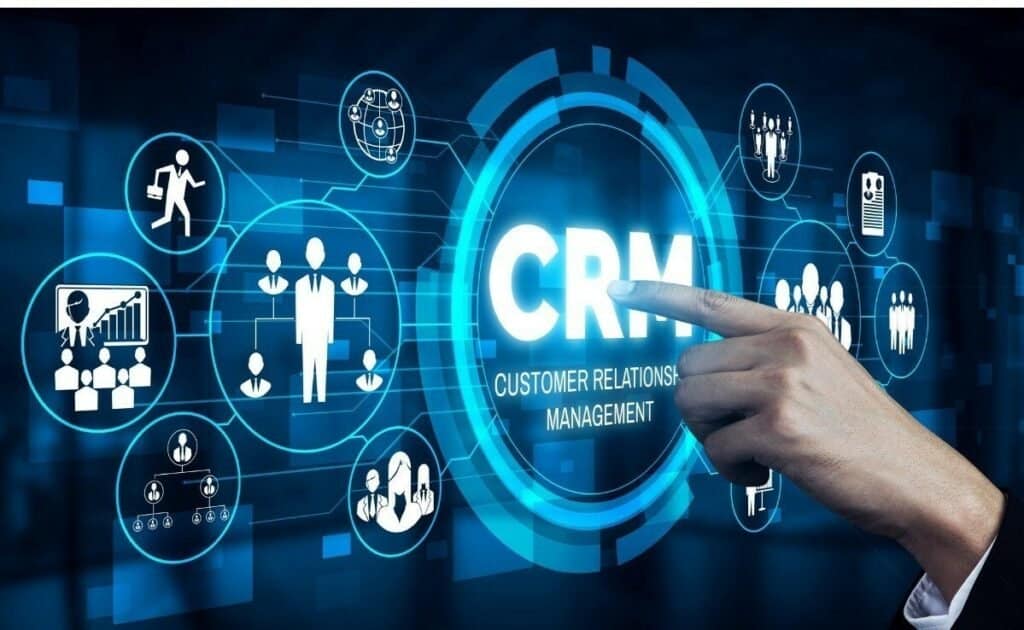 With its user-friendly design and straightforward configuration, Keap is an attractive option for firms utilizing CRM software for the first time. Keap is meant to assist its users in learning rapidly without presuming that its users are CRM gurus. The all-inclusive CRM platform keeps all customer activity in a centralized location and adds all client interactions automatically, enhancing your team's ability to sell and provide support quickly. Your staff can text, email, book appointments, process purchases, and add invoices directly from the dashboard. Keep intuitively automating contact management from activities across different platforms to facilitate business development.
ClickUp is an all-inclusive platform for productivity. It is the central location where teams plan, coordinate, and interact on projects utilizing tasks, documents, chat, goals, and whiteboards, among other tools. ClickUp enables teams of all kinds and types to deliver their job more efficiently, hence increasing productivity to new heights.
Apptivo is an all-inclusive platform for business administration and collaboration that includes a CRM tool. The Apptivo CRM is renowned for its ease of use and scalability. The interface is basic and uncluttered, making it easy to explore. Also, it is very configurable; you may develop your own views, fields, and layouts to streamline your company workflow. The majority of modification is accomplished through a drag-and-drop procedure, making it simple to implement.

Pipedrive is the best option if your team is experimenting with CRM software for the first time or if you're searching for the lowest barrier to entry. It is the most user-friendly alternative on this list without sacrificing functionality or quality. According to data on their website, they increase sales by 28% on average for teams.
Freshmarketer is a robust, all-in-one CRM platform designed specifically for eCommerce enterprises. The platform enables businesses to interact effortlessly with their customers via SMS, WhatsApp, chat, and email. Freshmarketer enables you to create a significantly more tailored client experience by providing you with a 360-degree view of your customers.
Despite the plethora of CRM software available on the market, some small business owners discover that none of them is a perfect fit. Introducing Quickbase, a downloadable CRM template that you can use to construct a seamlessly connected CRM.
Creatio has gone through several name changes over the years, but it remains a leading CRM option. It excels in catering to the needs of huge sales groups, which is its expertise. Creatio also provides tools for business process management (BPM), marketing automation, and help desks, enabling clients to handle different business goals in a cohesive manner.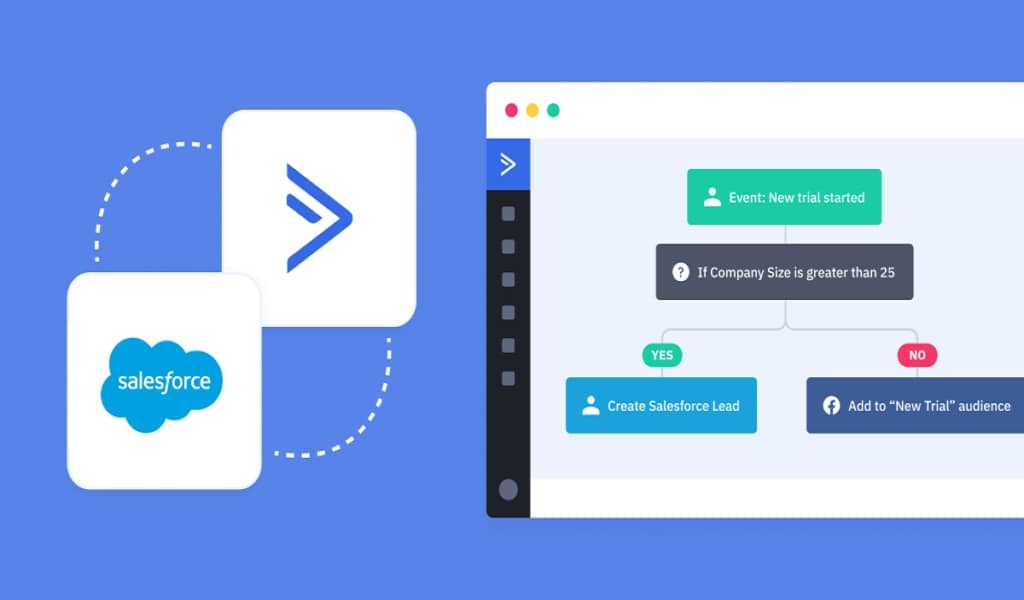 ActiveCampaign for Sales enables you to close more deals in less time by automating your sales process. Obtain complete information for each contact and account, automatically trigger the next optimal action based on behavior and engagement, and manage your pipeline without any friction. ActiveCampaign offers unrestricted automation at every stage, delivering unmatched value as your business requirements expand. ActiveCampaign's CRM provides you with everything you need to achieve today's and tomorrow's objectives – with no surprises.
You can configure contact data fields, sales funnel phases, and more in Insightly, making it an excellent CRM solution for handling complex sales pipelines.
Process automation, such as scheduling emails as sales stages change, can save a substantial amount of time and refocus team efforts on relationship building. There are three paid tiers within the CRM offering; there is no free tier.
Bitrix24 is an all-inclusive CRM software that does far more than generate and handle prospects. In addition, you may utilize it to easily automate your workflows and track your sales agents' activity. Using this platform, you can also run marketing campaigns and create landing sites to attract leads.

Oracle NetSuite provides a cloud-based CRM solution that enables a real-time, 360-degree view of clients. It includes functions such as sales order, fulfillment, renewal, upsell, and cross-sell, among others.

Delivering an exceptional customer experience does not end when a deal is made. You must continue to cultivate your consumer relationships and promptly address any difficulties that may occur. The customer care tools provided by Sage CRM enable your staff to provide assistance and track resolutions without leaving the CRM platform. Features for team collaboration include metrics on case histories and resolution timeframes to help you uncover service gaps, and reporting capabilities enable you to produce comprehensive visual charts and reports.

SugarCRM is significant for being one of the earliest CRM applications, having originated as an open-source initiative. This makes it the most developer-friendly CRM we've evaluated to date. Each module, gateway, and report can be edited. This implies that, with sufficient work, you will be able to get every last value from your CRM.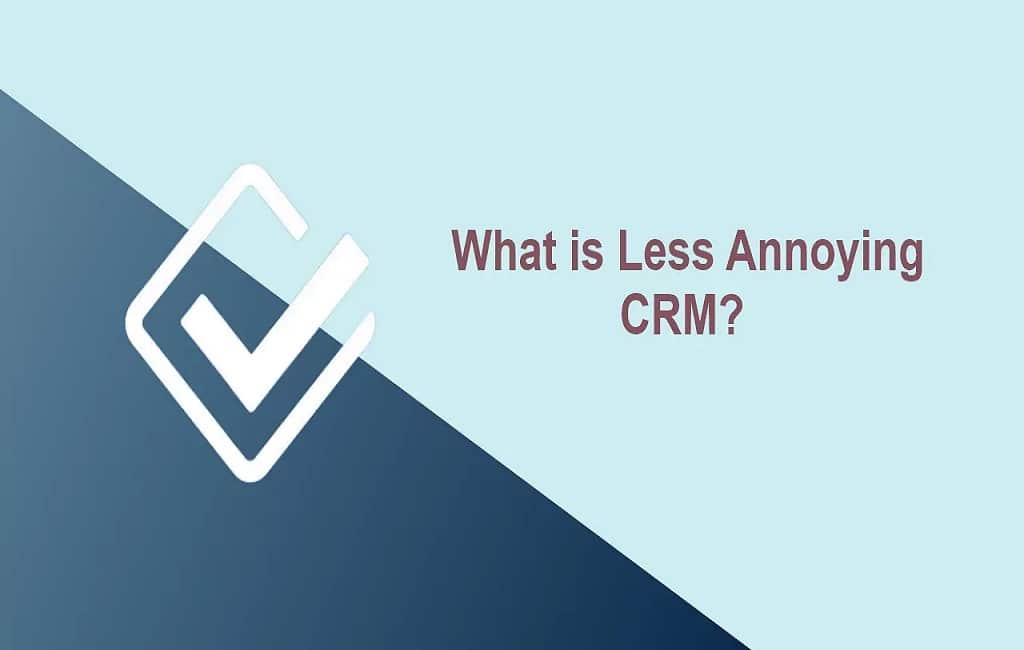 Less Frustrating CRM is a simple CRM designed from the bottom up for small businesses seeking features that are simple to use and economical. Manage your contacts, leads, notes, calendar, and tasks using a single, straightforward web application. Join up for a free trial today and find out why 10,000+ small businesses in 70 countries use and adore this product. Less Frustrating noCRM.io is CRM.
noCRM.io is a platform for small to medium-sized sales teams to manage leads. It contains capabilities for distinguishing between cold prospects and warm leads, team collaboration, tracking lead messages and interactions, visual and customized sales pipelines for monitoring progress, and more.
Also Read More: Dripify Compare to OctopusCRM
Benefits of CRM for Small Businesses
Consolidation into broader product ecosystems is one of the persistent trends we observe in CRM solutions. Certain products, like the legendary Zoho CRM, are not only the flagship suite of solutions in their ecosystem; they also serve as the model for the remainder of the vendor's solutions. Base CRM, a once-notable independent system, was acquired by Zendesk and rebranded as Zendesk Sell, a more integrated solution that can feed Zendesk's outstanding array of customer support-driven SMB solutions.
Freshsales CRM also delivers a lightweight and easy-to-use CRM system for SMBs, albeit with greater features. This covers features such as integrations, process automation, and sales intelligence. Freshsales CRM also integrates well with Freshcaller and Freshdesk, which is a particular benefit for firms that use these systems.
Some CRM products, such as Sales Creatio, have enhanced their user interfaces to permit users to activate particular business processes. Sales Creatio enables the ability to shift between Marketing, Sales, and Service, serving as a more dynamic control center for managing the many CRM aspects.
SMBs must play the long game when selecting CRM solutions. Companies in the growth phase or those considering expansion should begin examining which integrations will make sense in the future.
Conclusion
The best CRM software allows you to correlate customer database information with memos, emails, phone conversations, and a sales pipeline prediction. It reduces the likelihood of missing assignments, appointments, and notes, which could hinder your sales effectiveness. There are numerous options for locating the CRM software that best suits your working style and budget.
Frequently Asked Questions (FAQs) about Best CRM Software in 2023 
What is CRM software, in simple words?
CRM is an abbreviation for "customer relationship management." Customer relationship management is any instrument, method, or process that assists firms in organizing and gaining access to customer information.
What are the three types of CRM?
There are three primary types of customer relationship management (CRM) systems: collaborative, analytical, and operational. Here's how to find the finest one for improving your clients' conversational customer experiences.
What is a CRM analyst?
An analyst of customer relationship management studies your company's consumer data in order to provide the finest sales and customer service advice. These professionals assist you in comprehending the demands and interests of your clients in order to determine the most effective marketing strategies.
Can small businesses use CRM?
Absolutely. There are numerous varieties of CRM for various teams or requirements, despite the fact that sales teams are the most common users. Seek for the best marketing CRM software, which should automate marketing efforts, or real estate CRM, which focuses on communication capabilities such as click-to-call and text messaging within the app.
What other tools integrate with CRM software?
Integrations for sales and marketing are the most prevalent for CRM applications. Popular reporting and tracking tools also exist. Third-party integrations require middleware to permit the transmission of data between the CRM, the operating system, and other applications. Bespoke API integrations are often more time-consuming because the integration must be constructed.
Is there a truly free CRM?
There are a number of free CRMs. With each, you will be required to make concessions on functionality, user capacity, or storage space, for example. Forbes Adviser recommends Zoho CRM, monday.com, and EngageBay as the top free CRM options.
How do CRM systems typically handle Automation?
You may automate workflows for marketing, sales, and service roles within your CRM. The automation of CRM enables your program to do repetitive operations so that employees are not required to do so manually. This saves time and streamlines your team's workflow, increasing your company's overall productivity. It is also effective for transitioning consumers from the information-gathering phase of the buyer journey to the stage where they can be molded into customers.
Is Excel a CRM tool?
A Microsoft Excel spreadsheet is extensively used and easy to manipulate. It enables the collection, management, and evaluation of data and information using database functionalities. It is, therefore, ideal for use as a CRM.
When Should You Implement CRM Software?
Rapid implementation of a CRM system can be advantageous for many businesses, but careful planning is essential to make the transition a success. A CRM should only be installed when the preceding procedures have been completed. In light of this, organizations should anticipate this process to take at least a few months before the CRM goes live. Even after the CRM has been implemented, there should be readily available resources for users to acquire extra training and overcome any obstacles they encounter.
Does CRM require a significant IT investment?
No. Information technology (IT) novices can utilize an abundance of cloud-based CRM solutions. You need not invest heavily in physical IT equipment or hire IT personnel to handle your CRM. Several CRM solutions are offered as software as a service (SaaS), meaning that you only pay for what you use and can discontinue use at any moment.
Subscribe to Our Latest Newsletter
To Read Our Exclusive Content, Sign up Now.
$5/Monthly, $50/Yearly