18 Best Breakdance Movies of All Time
Listen to the Podcast:
The '80s were a curious time known for several things. One of them was a massive wave of breakdancing and breakdancing movies. Since then, they have never stopped coming out, so today, we have quite a collection of such films, just waiting for breakdancing fans to watch. Here we will make a list of the best breakdance movies.
These movies have all the necessary ingredients that make them fun and exciting: comedy, drama, hip-hop music, and much more. In addition, the characters themselves spice up the story with their boyfriend-girlfriend, father-daughter, and, in a general, man-woman relationship.
So if you're interested in seeing some of the best movies in this category, here are 18 best breakdance movies that are my favorites.
List of Best Breakdance Movies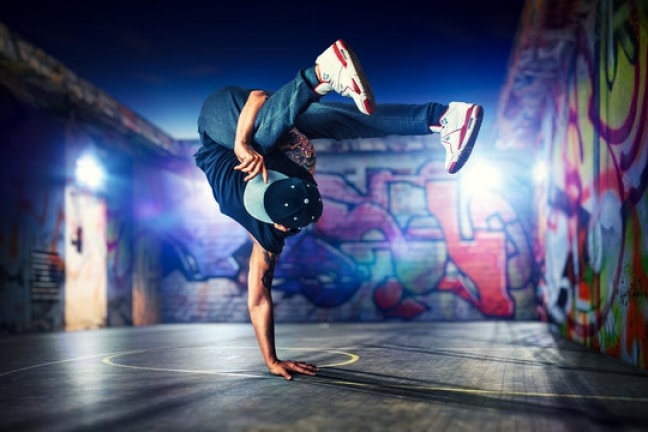 Here we put through 18 lists of best breakdance movies with trailer links. Pick yours and enjoy it with a popcorn pack.
Interesting Read: Netflix April 2023 Schedule
Beat Street is first on our list of the best breakdancing movies. It follows an aspiring DJ, Kenny Kirkland, and his B-boy brother, Lee, and Ramón, a local graffiti artist. The three want to prove their talents and escape being stuck for life in the South Bronx.
Kirkland wants to prove himself as a DJ and his younger brother wants to rule the street by showing off his street dance moves.
Beat Street starts with a chance to do just that when a well-known hip-hop songwriter and choreographer, Tracy Carlson, bumps into Kirkland and Lee.
Tracy offers them the opportunity to perform on television, and they see it as an opportunity to spread hip-hop and break into the show business. But it is not that simple since they are far from prepared for this.
Beat Street is a fun break-dancing movie that shows that just having the right opportunity is not always enough and that achieving your dreams also requires effort.
The film stars Rae Dawn Chong, Guy Davis, John Chardiet, Mary Alice, and Kadeem Hardison, among others.
Speaking of hip-hop choreography, this is the dream job for Honey Daniels, who is desperate to make a name for herself.
When she's not busy at the downtown clubs, she teaches dance classes at the nearby community center, which also serves another purpose: keeping kids off the streets. After meeting a top director, she's convinced she's struck gold, especially when she offers to be in music videos.
However, the young dancer realizes how unfair the world can be when he demands sexual favors from her. Even so, Honey's dream is to dance, so any decision she makes seems wrong.
Still, she must choose which will make or break her career as a dancer.
This movie is not from the 80s, but it is still one of the best breakdancing movies out there and a cult movie in the breakdancing community.
It stars Jessica Alba, Mekhi Phifer, Romeo Miller, Zachary Isaiah Williams, and Joy Byant.
Next, we have one of the romantic dance movies, Step Up 4: The Revolution. It is a movie about Sean, the leader of a dance group, and Emily, a young dancer who wants to enter the school of her dreams.
Their problems begin when they learn of a wealthy businessman's intention to create a series of stores and, in doing so, displace thousands of people. The two decide this can't be allowed, so they team up to turn their performance into protest art.
(Video Credit: AdamowFILMS)
It's not often that a break dancer helps save lives with their performance, but this time, the stakes are more than winning a talent show, and the leads' dance moves must be good enough to leave something clear.
We highly recommend you watch the movie if you want to know if they will make it.
The film stars Ryan Guzman, Misha Gabriel Hamilton, Kathryn McCormick, Adam Gary, and Stephen Boss, among others.
Flashdance emerged in the early phases of the breakdancing movie craze and is still considered mildly controversial by some. It is about an exotic dancer, Alex, who has her day job at a still factory, while at night, she dances at a local bar.
However, her dreams are more significant: to enter a prestigious ballet school. When his boss, Nick, discovers this, he becomes very supportive and develops a great interest in Alex. However, her support pushes her to apply to the dance conservatory, despite being afraid of her failure.
The movie has moderate female nudity, which parents should be aware of before turning on Amazon Prime Video and playing it in front of their children. According to The Guardian, the film "became a symbol of female empowerment and social mobility."
The film stars Jennifer Beals, Michael Nouri, Cynthia Rhodes, and Sunny Johnson.
Then we have Dirty Dancing: Hot Dance, one of the classics among music and dance movies. The film won dance fans' hearts worldwide, so many still swear by it today.
Aside from a fantastic performance by Patrick Swayze and Jennifer Grey, it was the first movie to sell over a million DVDs. Of course, today, you would not buy a DVD to watch it; look for it on Amazon Prime Video.
The film follows Baby, who hopes to enjoy his youth while it lasts, as he only has one languid summer to go before he enters the Peace Corps.
Unfortunately, her summer plans go awry, and she gets stuck with her parents. However, her luck causes her also to meet a dance teacher, Johnny, who recruits her as his new partner, and they both quickly fall in love with her.
Unfortunately, Baby's parents keep getting in her way, but she won't let that stop her from helping Johnny throw one last big dance of the summer.
The film stars Patrick Swayze, Jennifer Grey, Cynthia Rhodes, Kelly Bishop, and Jane Bucker.
Another great movie on Prime Video is You Got Served.
It's a movie about dance crews fighting each other for money and respect, showcasing the hottest breakdancing moves. However, when two best friends, Elgin and David, also leaders of the best breakdancing group, find themselves challenged by another group, they must come up with something new to stay on top.
The movie also takes a different turn when friends start crossing paths, which never leads to anything good, especially when one best friend crosses paths with another.
However, if you want to see how these young people deal with the situation they find themselves in and how the feud will be resolved, we highly recommend you watch this movie for yourself.
The film stars Marques Houston, Omarion, Jennifer Freeman, Raz-B, and Meagan Good.
Can't Stop the Music! A film about Samantha Simpson, a young model who wants to help her roommate and friend, Jack, get a record deal and finally break into show business.
Although Jack's demo is far from perfect, Samantha believes there is hope and suggests ​​finding a suitable group in New York to sing the songs. They soon run into a group of unlikely participants, a cowboy, a policeman, a construction worker, a soldier, a Native American, and a biker.
Although the group seems to work well together, against all odds, they continue to run into complications regarding publicity and their image.
The film stars Steve Guttenberg, Caitlyn Jenner, David Hodo, Valerie Perrine, Felipe Rose, Randy Jones, Alex Briley, and Paul Sand.
It should be remembered that in the 80s, hip-hop music also exploded, which was often combined with breakdancing movies.
This led to movies like Rappin', in which ex-con John Hood from Pittsburgh decided to enter the local rap contest and show others in his ghetto how to use rap and hip-hop music. to drive out the mob.
The proletariat in question includes real estate developers and thugs. One of the latter also has a girlfriend, Dixie, who becomes romantically involved with John after convincing him to audition for a rap recording contract.
(Video Credit: HD Retro Trailers)
The movie is exciting and fun to watch and has its fair share of top-notch music, funny situations, and a satisfying ending.
The film stars Ice-T, Mario Van Peebles, Eriq La Salle, and Melvin Plowden.
Delivery Boys is another great option if you like breakdancing movies and good music. It follows a gang of boys under the Brooklyn Bridge, united by their love of break dancing.
When choosing a name for their band, they call themselves the Delivery Boys since some work as pizza delivery boys.
The next step is to make a name for themselves, and they conclude that the best way to do that is to enter the local break-dancing contest.
However, it seems the universe is against them, as on the night of the pageant, they are rounded up by sculptors, prostitutes, and even ex-Nazis.
The film stars Jim Soriero, Tom Sierchio, Joss Marcano, and Nelson Vasquez.
Kickin' It Old Skool is a film that revolves around a 12-year-old breakdancer, Justin Schumacher, who accidentally sustains a head injury while performing in a talent show.
He wakes up 20 years later and discovers he is already a grown man. However, he still has the mind and experiences of his old life and nothing else.
Upon leaving the hospital, she discovers that her parents' yogurt shop is bankrupt and that her dance team never reached its full potential after the accident. So she decides to get the team back together and hopefully find a way to help her parents.
We liked the movie because it puts the protagonist in a rather interesting position, where a 12-year-old boy is now an adult who has to find his way in a world where even those who lived their lives and reached maturity Through various experiences struggle to cope with everyday challenges.
The film stars Jamie Kennedy, Miguel A. Núñez Jr., Michael Rosenbaum, and Maria Menounos.
Breakin' is a breakdancing movie to the core, even if it doesn't seem like it at first. It follows Kelly, a classically trained jazz dancer, eager for a new outlet and, at the same time, tired of her loving teacher.
As luck would have it, he ran into two street dancers, Ozono and Turbo. However, upon seeing her moves, her jaw drops, and she joins them in trying to beat a rival group of street dancers.
As a jazz dancer, however, she has much to learn and a long way to go. But she must do it on the fly since time is short.
Breakin' is an excellent movie with great music, it leads the protagonist to a significant change in her life, and it shows that big changes don't have to be wrong.
The film stars Lucinda Dickey, Adolfo Quinones, Michael Chambers, Ben Lokey, and Christopher McDonald.
After leaving Chicago, young Ren McCormack moves to a small town, where he is shocked to discover that rock music and dancing are illegal.
With both playing such essential roles in his life, the young man searches for a way to fit in, only to find himself in a battle to turn things around with the help of another teen, Willard Hewitt, and a defiant teen, Ariel Moore.
The city is very conservative, and the trio finds themselves in front of quite a task since they have to help him to relax. The problem is that Ariel's father, the influential Reverend Shaw Moore, stands in her way.
The Footloose movie stars Kevin Bacon, Lori Singer, Chris Penn, and Sarah Jessica Parker, among others.
Related Read: 10 Best Jason Momoa Movies
Next, we have Breakin' 2: Electric Boogaloo, the sequel to the first Breakin' that came out the same year as the original. We return to the life of Kelly and her friends, who are desperate to stop the demolition of a community recreation center.
They decide that the best way to perform their community service is to come together for a benefit breakdancing show.
The movie has excellent moves, hip-hop, and a good enough idea and story to enjoy. Roger Ebert called Breakin' 2 "a movie that wants nothing more than to let some spirited kids sing and dance their way through a silly plot long enough to make us smile."
Best of all, you can watch it on YouTube and for free worldwide.
The film stars Shabba Doo, Lucinda Dickey, Michael Chambers, Ice-T, and Susie Coelho.
Nearing the bottom of the list, we have Wild Style, a film that is a cultural revolution of rap, hip-hop, break-dancing, graffiti, and much more. This is one of the oldest movies from the 80s and, as some would say, the one that started the genre of breakdancing and music movies.
Wild Style is about a young graffiti artist, Zoro, who doubts using his talents in a way that will allow him to launch a proper career.
The film offers the best of the decade, including early hip-hop, rival gangs, funky and electric energy, and much more.
The only question is, will Zoro take the job and paint a backdrop for a breakdancing rap concert, or will he insist on staying wild?
The movie stars Lee Quinones, Fab 5 Freddy, Patti Astor, Lisa Lee, Tony Tone, and others.
Sara Johnson (Julia Stiles) is a middle-class white girl from Chicago who, upon moving, enrolls in an institute where students of color predominate. Sara loves ballet, but after her mother died in an accident, she forgets her dreams and lives with her musician father.
(Video Credit: Paramount Entertainment Nederland)
In high school, she finds a world very different from hers; there, she meets Chenille, a single mother, and her brother, a very popular boy who introduces her to the world of hip-hop.
"Dirty Dancing" is a 1987 romantic drama directed by Emile Ardolino. The story takes place in the summer of 1963 at a resort in the Catskill Mountains, where a 17-year-old girl named Frances "Baby" Houseman (played by Jennifer Grey) goes on vacation with her family. While there, she falls in love with the resort's dance instructor, Johnny Castle (played by Patrick Swayze), and they begin a secret romance.
However, their relationship is complicated by the class differences between them and the disapproval of Baby's father. Despite these challenges, Baby becomes a skilled dancer and helps Johnny perform the final dance routine at the resort's end-of-season talent show.
The film is known for its iconic dance sequences, such as the lift scene and the last dance to the song "I've Had The Time of My Life." It has become a beloved classic, celebrated for its love, acceptance, and self-discovery message.
"Shake the Dust" is a 2014 documentary film directed by Adam Sjöberg. The film explores the hip-hop culture and breakdancing scenes in four countries – Colombia, Yemen, Uganda, and Cambodia – and how these art forms are used as a form of expression and liberation by young people living in impoverished communities. The film follows several young breakdancers preparing for and competing in international dance competitions.
Through their stories, the film shows how hip-hop and breakdancing have become a way for these young people to cope with poverty, violence, and discrimination. They have formed a sense of community and empowerment through their shared love of dance.
The film also features interviews with well-known hip-hop artists, such as Nas and Common, who reflect on the cultural impact of hip-hop and the importance of giving a voice to marginalized communities.
Overall, "Shake the Dust" is an inspiring and uplifting film that celebrates the power of hip-hop and dance to bring people together and create positive change.
Finally, the last one on our list is Wild Rhythm. It is about a 19-year-old street dancer from Los Angeles, haunted by the death of his younger brother. He enrolls at Truth University in Atlanta (Georgia) to avoid reform school.
While he is looking for nothing more than an education and a girl he met and fell in love with, his interests are sidelined.
The reason is that the two best fraternities on campus convince him to join them since they both need new blood with original and spicy moves to win the national step show contest.
The film stars Columbus Short, Meagan Good, Chris Brown, Brian J. White, Laz Alonso, and Darrin Henson.
Final Thoughts
You may enjoy the list of best breakdance movies above. Some breakdancing movies even go outside the norm, like adding mastery of martial arts, double agents, kung fu, secret agents investigating the murder of a partner, the cold war, and much more, depending on the movie you're from. For the most part, the '80s dance movies focused on romance, organizing a dance troupe, and winning that all-important dance contest that always comes up.
Related Read: Best Travel Movies of All Time