B2B Lead Generation Strategies for SaaS Startups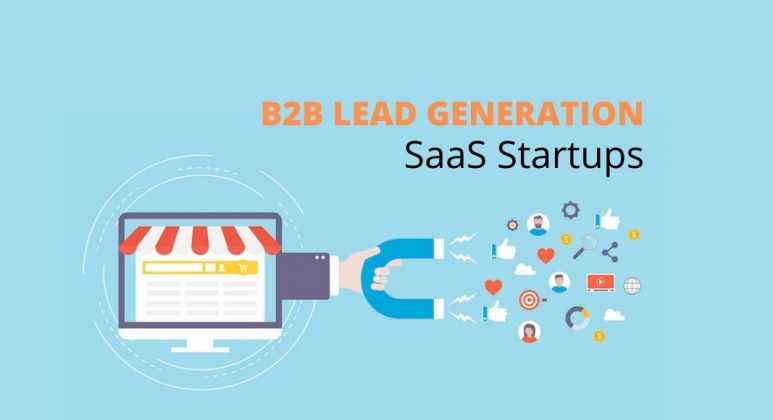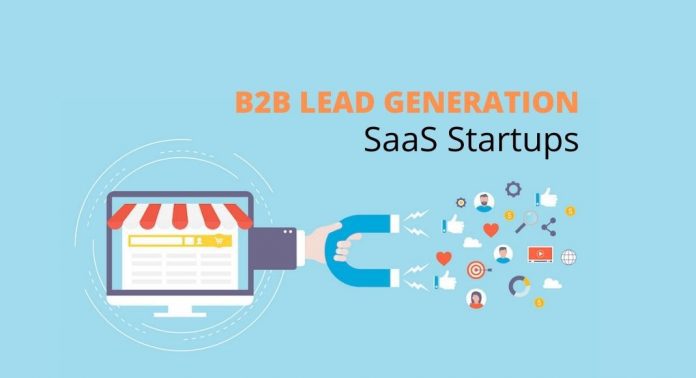 What Is B2B Lead Generation?
In the world of marketing, B2B lead generation refers to the art and science of capturing potential customers by initiating interest in a product/service. In simple words, it's a series of steps that every business has to go through before they can get a final sale.
Identifying potential customers means recognizing businesses that can benefit from your product. In short, your target audience. To initiate interest, you have to capture information about them so you can feed it into the sales funnel. A lead becomes a customer when they finalize a sale.
In this post, we look at a series of steps that encompass SaaS lead generation strategies for startups. They are as below:
Most Promising Lead Generation Strategies for B2B Businesses:
Optimize Your Site to Generate B2B Leads
Your first line of interaction with any potential lead is via your website. That's why having a well-optimized and professional-looking site is mega-important.
That means, having a site that supports conversion. It should engage a visitor, retain them, and help upselling.
Here's how you can achieve that:
Always stick with a minimal design and layout with minimal clutter so users don't feel distracted

Use landing pages that help to sell the product

Place compelling CTAs at all the right places across all pages

Strategically place informative content so users don't find it hard to get started

Make sure that one step intuitively leads to another

Have an easily accessible submission form on the home page
7 Basic Digital Marketing Strategies for Initial Startup 2021
Reach More Quality Leads With Content Marketing
Content is at the heart of all forms of marketing. Make sure that the content you write is user-centric and educational.
You can achieve that by creating helpful and informative blogs, guest posts, social media excerpts, newsletters, and email campaigns.
You can engage visitors by inviting them to play a quiz and asking them to subscribe to your newsletter before revealing the quiz results. This is one of the finest ways to gather quality leads. 
To make sure your content reaches the relevant people, optimize it using effective SEO strategies for SaaS companies. This will make sure that your content appears against all the relevant searches. It will also rank high in SERPs.
User the Power of Referral Marketing
In other words, use an effective and well-planned referral strategy. If you're a functional Saas-based company, you must not underestimate the power of referral marketing. Dropbox is a fine example of how viral referral marketing can do wonders. 
In September 2008, the company had only 100K registered users. By the September of 2017, it had close to 34 Million registered users; all because of referral programs.
Here's a trick you can use:
During the launch phase of your product, acquire new users to test your MVP. After they refer new customers for the free trial, you can reward them with unlocks to more premium features and extended time for the trial period. 
Hack SaaS Review Sites to Expand Your Reach
Almost 92% of B2B buyers use online reviews as a basis for making an informed purchase. That's why you can never undervalue online reviews. They hold immense importance and you must not ignore them. Also, you have the best chance of engaging a vendor with you while they're early in their buying journey (the research phase).
Other than using Saas review sites, there are other ways to expand your outreach that involve reviews. 
Ideally, you should reach out to the customers who are most loyal to you. That means:
Reaching out to the happiest users who spend most time and money 

Ask them to leave a review both on your website as well as on Google

Reach out to users who give you an 8+ NPS score
Develop High-value Relationships With Social Selling
According to the statistics, over 50 percent of revenue gathered from 14 major industries came from social sales. Also, businesses that use social selling tend to outshine their peers. They hit quota much more quickly. 
Here's a quick rundown of what constitutes social selling and how you can exploit it to your advantage: 
Post quick and easy round-up/opinion questions. This is a tried-and-test form of content that goes viral more quickly than other forms of content. It also gets shared by industry leaders the most.

Always send a message congratulating your lead's accomplishments and milestones

Review your SSI (

social selling score index

).

Always spend time leaving engaging, and thought-provoking comments to the content
Getting on Listings and Directories
Listings and directories get your product exposure and make it visible to potential customers. In addition to bringing in more leads, it also tells users that your product is a genuine one. It gives users a chance to review your product across all listings and directories.
Here's how you can do that:
Find the most popular and well-performing articles on the site that offer recommendations to similar products such as yours. Get in touch with the site owner and ask them to include your product in one of their similar articles (often in exchange for a small fee). This will popularize your blog and also gain you powerful and useful backlinks.

Add your product to all the relevant directories on the internet. Be sure to stick with the guidelines of each website before creating a profile. It may be a bit time-consuming but the results make it worth it.

Use resources like Software Advice, GetApp, and Capterra to gain more traffic and generate organic traffic.
Bottom Line
All of these methods are highly effective in generating your business promising leads. The real question is – how many of them can you effectively implement. Also, sometimes the number of leads can become more than what your sales team can handle. So, always be prepared for that possibility.