AutoGPT – The AI That can Independently Develop and Manage Tasks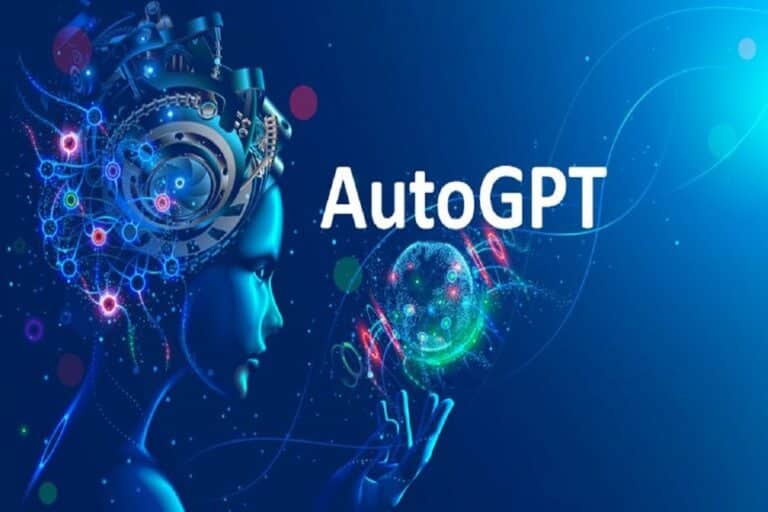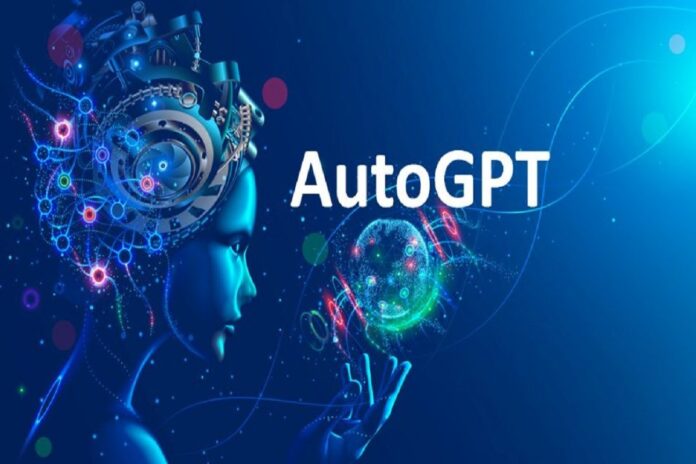 Listen to the Podcast:
The emergence of AutoGPT, a product of GPT-4 technology advancements, is being heralded as the latest breakthrough poised to transform the industry.
The world has changed, especially since Artificial Intelligence technologies have grown rapidly in recent months. AI-powered technologies have been around for a long time. However, the launch of San Francisco-based OpenAI's sensational ChatGPT last November has become a watershed moment. Since then, there have been numerous advancements in the field of artificial intelligence.
AI tools have been released in rapid succession, ranging from chatbots to those that automate routine tasks. All of this would not have been possible without the use of large language models trained on Internet datasets. GPT-3.5 was later released, and it serves as the foundation for ChatGPT. GPT-4 was released as an API and a feature on ChatGPT Plus in March of this year. So far, the Chat GPT-4 is the most advanced model in the GPT series.
Even as AI technologies reach dizzying heights, there has been a buzz about GPT-4. Given its broad potential and potential impact on humanity, several segments of society have expressed concern.
Regardless of the fears, the latest GPT-4 phenomenon is the Auto-GPT, which is being hailed as the next game changer. It all started with the release of an open-source Python application called Auto-GPT, which changed people's perceptions of artificial general intelligence (AGI).
What is AutoGPT?
To comprehend AutoGPT, one must first comprehend AGI. Consider a future in which AI models, such as GPT, can define and perform tasks to achieve a goal entirely autonomously, with no human intervention. This is, in essence, an AGI.
AutoGPT is an autonomous GPT-4 experiment, an open-source attempt to completely automate GPT-4. And in recent days, its global popularity has skyrocketed. So far, numerous programmers have demonstrated AutoGPT's potential via YouTube videos. AutoGPT can function as an agent for internet search and planning, as well as autonomous coding and debugging, and as a Twitter bot.
"Auto-GPT is an open-source experimental application that demonstrates the capabilities of the GPT-4 language model." This program, powered by GPT-4, connects LLM'thoughts' to achieve whatever goal you set. Auto-GPT, as one of the first examples of GPT-4 running fully autonomously, pushes the boundaries of what AI is capable of." Read the tool's description on its GitHub page.
What are the Features of AutoGPT?
Auto-GPT has internet access for searches and information gathering, long-term and short-term memory management, GPT-4 instances for text generation, access to popular websites and platforms, and file storage and summarization with GPT-3.5, as listed on the page.
Python 3.8 or later is required, as well as an OpenAI API key and a PINECONE API key. Among its limitations, the authors state that AutoGPT is not a polished application or product, but rather an experiment. It might struggle in complex, real-world business scenarios. The authors also sought feedback from users in the event that the application performed well for them. Furthermore, it is quite expensive to run, and the authors have advised users to use OpenAI to set and monitor API key limits.
How to Use Auto-GPT?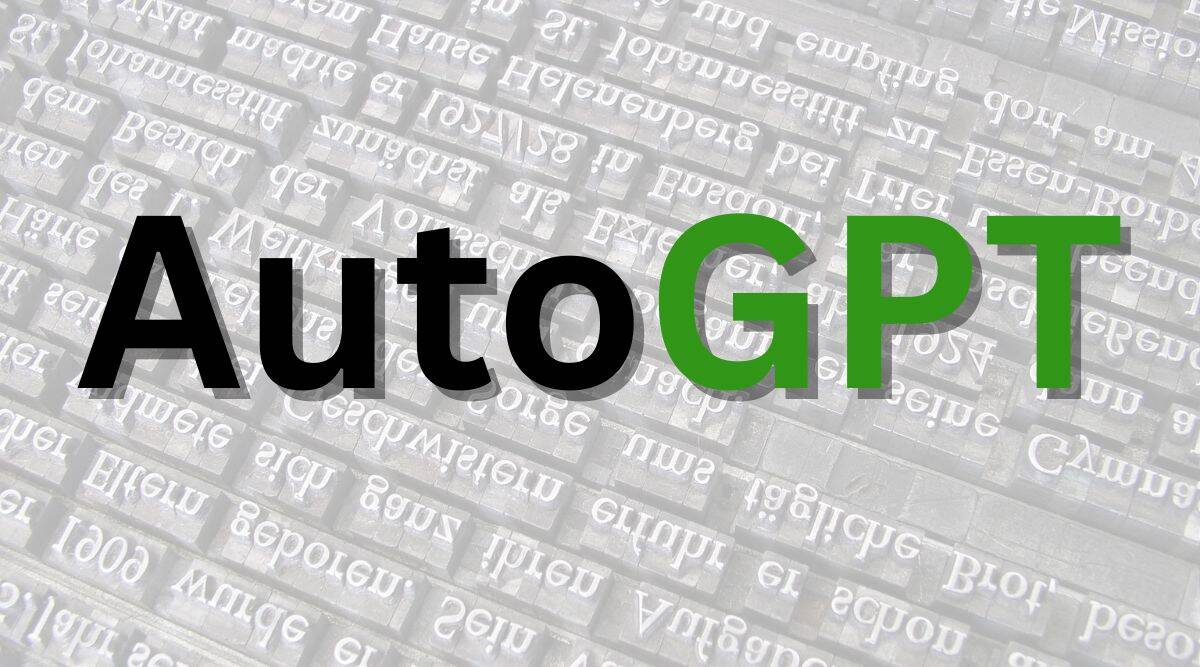 Getting Auto-GPT up and running, like many GitHub projects, isn't as simple as downloading a file or visiting a website. There are a few prerequisites before you begin, including Python 3.8 (or later), an OpenAI API key, and a Pinecone API key. If you want the optional text-to-speech feature, you'll also need an ElevenLabs API.
Links to these, as well as other important information, can be found on the Auto-GPT GitHub page. Once you've completed those three requirements, click "Code" and download the Zip file. Alternatively, you can use the Git application to access the files.
To begin, launch a command-line program such as PowerShell and enter "git clone https://github.com/Torantulino/Auto-GPT.git" to clone the repository.
The second step is to navigate to the project directory by typing "cd 'Auto-GPT'" into PowerShell. Then, to install the required dependencies, run "pip install -r requirements.txt." Finally, rename the file ".env.template" to ".env" and enter your OpenAI API key.
It's very simple to use once you've installed Auto-GPT. It will first ask you to name the bot before assigning it a goal. There are examples of both to point you in the right direction.
What Can AutoGPT Do?
AutoGPT can use the power of GPT-4 to develop and manage businesses autonomously. One of the models is intended to help businesses "increase their net worth through data-driven decisions."
The application's main goal is to analyze market data, track profitable business opportunities, and take action. These actions and strategies may also include the purchase of stocks or other assets, the implementation of new marketing campaigns, or the development of new products.
AutoGPT has access to a wide range of data sources, including social media activity, financial data, consumer behavior, market trends, and so on. AutoGPT is capable of learning and adapting to new information and changing market conditions because it is fully autonomous.
Potential Applications of AutoGPT
Because it is based on GPT-4, the most advanced language model, AutoGPT can analyze and understand written and spoken language.
AutoGPT can be used for supply chain management, business development, customer service, individualized recommendations, marketing and advertising, financial analysis, content creation, product development, human resources, cybersecurity, translation, and other purposes.
It is currently regarded as a significant advancement in the field of AI because it uses the power of GPT-4 to develop and manage a variety of tasks autonomously. AutoGPT, according to AI experts, has the potential to transform the way we interact with machines, allowing us to communicate more effectively.
Has Auto-GPT Achieved AGI?
Many AI enthusiasts consider Auto-GPT to be the first glimpse of AGI (Artificial General Intelligence). The reason for this is, of course, that Auto-GPT exhibits the ability to reason and take multiple autonomous steps toward achieving goals. With the addition of long- and short-term memory, Auto-GPT gains permanence and the ability to learn new things.
Many will argue that a series of linked prompts does not make a system "intelligent," while others will argue that much of human intelligence and behavior behave similarly.
Auto-GPT certainly raises some philosophical questions about the future of "intelligent beings" living and acting on the internet, whether it's the beginning of AGI or just a particularly useful next step in standard AI.