5 Tips for Returning Employees to the Workplace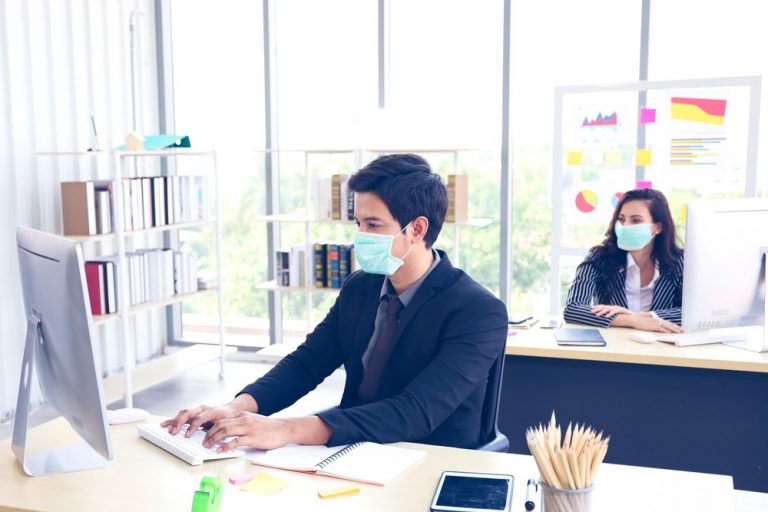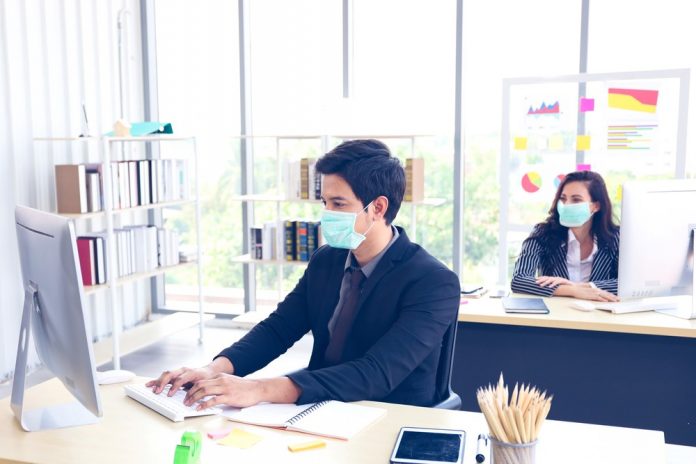 After a long work-from-home period, companies are finally getting back into their offices. However, things look very different than they did in March. Not every employee is jumping at the chance to get back into a tightly-packed cubicle. Welcoming your team back to the office is about more than just following the proper protocols.
It's about their peace of mind, too.
Show that you value their health and safety by going above and beyond. Here are a few useful tips for a smooth transition back to "normal" (whatever that means). 
#1 Build In A Gradual Return to Work Period
For starters, some people might not want to come back to work. Whether they're worried about their health, struggling to find childcare, or just enjoying the luxury of wearing pyjama pants to work, be sure to address their concerns empathetically.
Treat your company's return as a slow phase-in rather than a massive overhaul:
Make it optional – Giving employees a choice in their office environment will keep workplace morale high and overcrowding low. Your office may not be able to handle its original capacity with all of the new safety measures in place—this would eliminate some of those considerations.
Half-and-half model – Another way to accommodate the limited space in your office is to assign your employees on-days (in the office) and off-days (continue to work from home). You may even want to start with only one on-day per week and slowly work your way back up to a five-day workweek.
Re-think public areas and high-risk spaces – Follow all appropriate guidelines by imposing restrictions on high-traffic areas like break rooms and lobbies. Consider keeping meetings small by inviting only the most important players—everyone else can receive an email briefing.
#2 Allow Employees to Work from Home When Feeling Unwell
Risk-taking is for an innovative product launch or exciting new marketing campaign—not your employees' health. At the first sign of illness, send them off with a list of home remedies until they're feeling 100% again.
With a hybrid workplace model, this will be so much easier anyway. You've already got the infrastructure in place to encourage work-from-home productivity, whether it's via Zoom conference calls, Slack messenger, or Google Drive.
#3 Thoroughly Communicate All New Measures
When it's finally time to put things in motion, be overly forthcoming with your team. The internal communication within your organization should be fully transparent and as detailed as possible. With every new change, be sure to:
Send out an email blast – A company-wide email should go out every time a new safety protocol is introduced. Explain the when, where, how, and why (again, transparency is fundamental during this stressful time).
Put up signs around the building – Post reminders in commonly used spaces, like the elevator, break rooms, hallways, and so on.
Encourage questions – Give people space to address their questions and concerns. Ask for feedback in order to create models and systems that make everyone feel comfortable in the workplace.
#4 Encourage Bringing Reusable Personal Items
As nice as it is to stock the break room with communal mugs, cutlery, and dishware, it's not exactly pandemic-friendly. For the time being, stash any shared items and encourage everyone in the office to bring their own water bottle and tumbler.
#5 Provide Sanitation Stations
When it comes to office cleanliness, go big or go home. It won't cost your company much, but it'll make a huge difference in how safe your employees feel.
Stock up on important sanitation products to create hygiene stations around the office:
No-touch soap dispensers – Invest in a motion-activated soap dispenser in the bathroom and kitchen.
Hand sanitizer stands – Put these anywhere with communal surfaces, including elevator buttons, frequently-used door handles, water coolers, and coffee machines.
Disinfecting wipes – Keep a pack of Lysol wipes in shared spaces and encourage everyone to wipe down anything they've touched.
Face masks & gloves – Keep masks and gloves on hand for anyone who comes to the office without their own personal protective gear.
Creating Your "New Normal"
Establishing a safe and compliant workplace can be a daunting task. It's particularly difficult to make everyone happy, especially those who long for the old ways of doing things. By working alongside your employees, you'll be able to create the best, safest shared space for everyone involved.
For now, the "good old days" aren't coming back—let's look forward to better days ahead.
Do you know the amount of 1 billion dollars in rupees? If you don't know about it just search it on Google by writing '1 billion dollars in rupees'. Then you can find the estimated result as 74,162,650,000.00 Indian Rupee.

Subscribe to Our Latest Newsletter
To Read Our Exclusive Content, Sign up Now.
$5/Monthly, $50/Yearly