Who Will Be This Season's NFL MVP?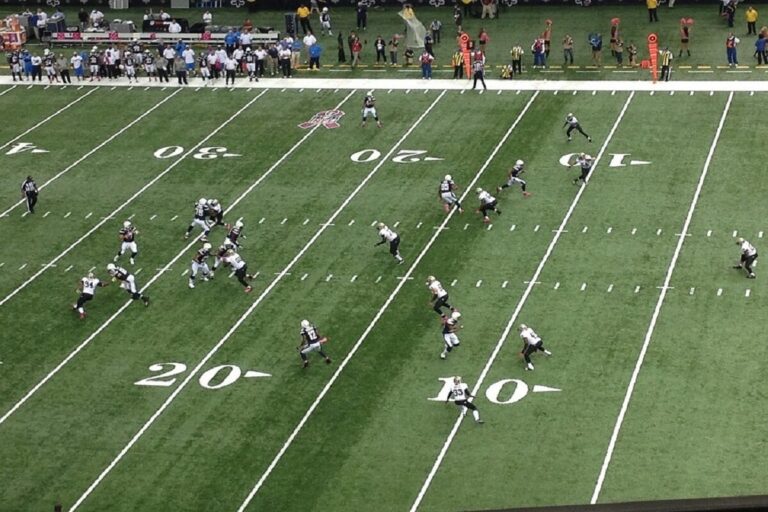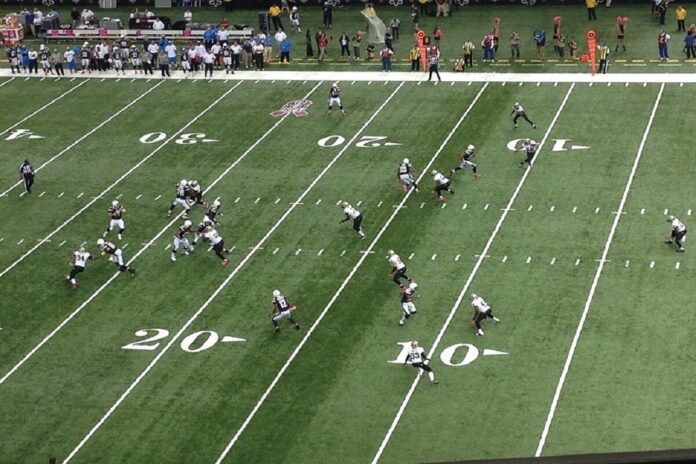 Every year the NFL MVP award is voted for by a select panel of commentators, ex-players, and sports reporters. Although their votes are only submitted at the end of the season, that doesn't stop the speculation mounting over who they're going to choose. Players who go on a good run can suddenly become hot favourites, while others who have a quiet season will move down the list.
With the midpoint of the season already upon us, the subject of the MVP award is becoming a hot topic for NFL fans. The sportsbooks opened their odds as far back as February and listed Patrick Mahomes and Aaron Rogers as their joint top predictions for the prestigious award, but a lot has changed since then, both on and off the field. Every game matters, so it's important to keep up with the latest NFL odds at Betway and see who is the current favourite.
Week 1 showings upset the predictions immediately, with top names like Aaron Rogers – who had been a top 3 favourite – and Matthew Stafford plummeting out of the top ten after putting in less-than-impressive performances. Jalen Hurts rocketed into the top five after throwing for 243 yards and setting the Eagles off on their streak of unbeaten wins which now sees them top of the table for the NFC East.
So, if you haven't already placed your bets on who will be MVP for this season, here are our top five suggestions, including some obvious names and an outside bet that might surprise you.
Patrick Mahomes
The Kansas City Chief's quarterback started the year as a bookie's favourite, and even though his team started off the campaign with a loss to the Buffalo Bills he's still at the top of the charts. His stellar performances on the field are reflected in his season stats which see him leading the league for both passing touchdowns and passing yards. With the Chiefs looking likely to bag themselves another playoff spot, due in no small part to Mahomes's performances, this certainly looks like it should be Mahomes's season.
Josh Allen
Tussling with Mahomes both on the field and on the odds tables, Bill's quarterback Allen has been one to watch through pre-season and the early games. However, a few quiet weeks and an unexpected loss to the Jets have seen him fall slightly out of favour. Add to this an injury worry after week 9, and Allen's odds of making MVP are now (+350).
But don't count him out yet, in fact, you might be wise to take advantage of those long odds to make a little extra money should Allen bounce back. Allen is already set to surpass his career-high of 763 rushing yards from last season and is still second in the table for passing touchdowns. With stats like that, no one can rule him out of the running.
Jalen Hurts
The Eagles are also looking at an impressive 8-0 unbeaten start to the season and Hurts has firmly cemented himself as a force to be reckoned with. His partnership with newly signed receiver A J Brown has produced immediate results including a 6.9% increase to his completion rate and a drop in interception rate from 2.1 to 0.8. This is only Hurts's second full season as a regular starter and he's already made 326 yards and set his team up as firm contenders for a Superbowl 57 place. His odds are currently (+250) to make MVP and it's a strong bet that they're going to get shorter as the season goes on, so place a bet soon.
Lamar Jackson
The last time Jackson won the MVP award was in 2019 – before Aaron Rogers claimed back-to-back victories – he was only the second nominee ever to receive unanimous votes. The Ravens might have had a mixed start to the season so far, but with quality like that, we're sure to still see some incredible performances from their quarterback.
Jackson has so far beaten his 2019 stats in almost every category and is leading the rushing average with 9.35, leading TD passes with 10, and has the top passer rating of 119.0. Jackson's odds of making MVP have been slashed dramatically since the start of the season, reflective of the impressive performances he has been putting in the week after week.
Tyreek Hill
NFL MVP Quarterbacks, the MVP is usually awarded to a quarterback because of their dominating presence on the field, so for wide receiver Hill to make the favourites list is a huge achievement in itself. His performances this season have been nothing short of spectacular, and he deserves to be part of the discussion. Hill has delighted Dolphins fans with an explosive debut season and is currently leading the league stats for both receptions and yards. He's even on track to beat the single-season record for receiving yards, set by Calvin Johnson in 2012. There's no denying that the acquisition of Hill has single-handedly transformed the Dolphins' season, and isn't that the very definition of an MVP?
Conclusion
There are still a few months to go in the 2022 NFL season, but the top contenders for MVP have already emerged, and they aren't all the same as predicted back in February. The odds have also changed since then, but there are still some decent bets to be had amongst the top ten contenders and the competition, although fierce, is by no means already decided.
Subscribe to Our Latest Newsletter
To Read Our Exclusive Content, Sign up Now.
$5/Monthly, $50/Yearly