NFL MVP Quarterbacks to Face Off in The Match
Recently, Turner Sports announced the sixth edition of The Match, an exhibition series of golf competitions. The event is scheduled for early June and will include two teams with two players: Tom Brady and Aaron Rodgers against Patrick Mahomes and Josh Allen.
The four quarterbacks make up the league's top competitors. Each has received an NFL MVP award, though only Brady, Rodgers, and Mahomes can further claim Super Bowl wins. In fact, they represent the top teams listed in NFL odds for next year's Super Bowl: Brady for the Tampa Bay Buccaneers, Rodgers for the Green Bay Packers, Mahomes for the Kansas City Chiefs, and Allen for the Buffalo Bills.
These players will be swapping their helmets for slacks in a rare four-way face-off when they meet on the green at the Wynn, the Las Vegas golf course situated on the strip.
The Match VI
Only Mahomes and Allen will be participating in their first The Match battle. Brady and Rodgers each took part in a similar contest last summer, The Match IV, at Moonlight Basin in Big Sky, Montana. They partnered with PGA Tour greats Phil Mickelson (with Brady) and Bryson DeChambeau (with Rodgers) at that time. If you want to watch live Las Vegas Raiders | TickPick matches then go to TickPick.com.
The exhibition match was a huge success, which led directly to this year's latest iteration which features only football stars. To add another layer to the game, Brady and Rodgers will be pitted against Mahomes and Allen in an old-guard vs. new-guard format.
Brady, age 44, retired from the NFL this year before launching a comeback weeks later. Rodgers, age 38, may also be approaching his final years as he pushes for one last Lombardi with the Packers.
Meanwhile, Mahomes and Allen are at the start of their careers. Mahomes, age 26, commanded the NFL's most lucrative contract worth half a billion dollars over ten years. Allen, age 25, faced an uncertain future in the NFL before turning around the Bills' franchise in 2020.
Building on Past Crossovers
The first iteration of The Match: Tiger vs. Phil (2018) saw the biggest names in golf, Tiger Woods and Phil Mickelson, battle it out for an exhibition match at Shadow Creek Golf Course. The event turned out to be a smash hit. In fact, there was so much hype around the pay-per-view event that Turner Sports faced an overload with subscriptions and had to offer refunds.
A rematch was soon scheduled for 2020. However, Turner Sports switched the format by bringing on the event's first NFL stars. Brady partnered with Mickelson, while Woods partnered with prestigious quarterback Peyton Manning.
Charles Barkley, former NBA star and current broadcaster, joined as an analyst, while Justin Thomas of the PGA Tour was brought in as an on-course reporter. The event was rebranded as The Match: Champions for Charity, as it included a prize purse that would be donated in its entirety.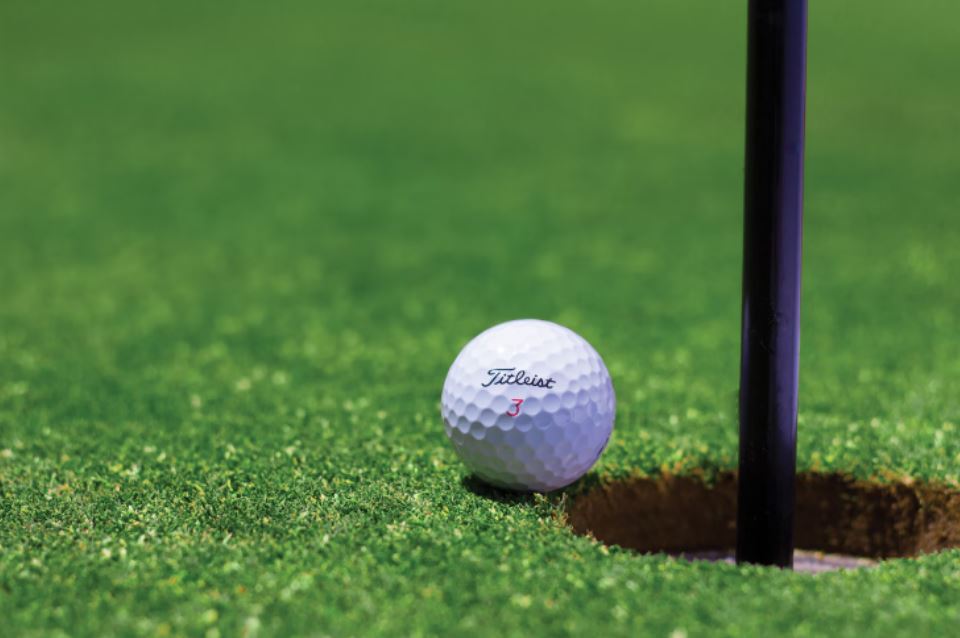 New Exhibitions for Old Rivals
Woods and Mickelson aren't just some of golf's greatest players—they've also been top rivals. The same goes for the NFL quarterbacks signed on for the upcoming The Match VI. In fact, Brady stamped out Mahome's Chiefs to lead the Buccaneers to a Super Bowl win last year.
However, this is one of the event's biggest attractions for fans: pitting rivals against one another in a recreational format. It's proven even more popular for golf-football crossover fans—after all, getting to see top athletes compete in new sports against their rivals is a Hollywood-esque setup.
The last event hosted by Turner Sports set the PGA Tour's most embittered rivals against each other in The Match: Bryson vs. Brooks. For over a year, DeChambeau and Brooks Koepka, both top professional golfers, traded increasingly tense words at major tournaments and via social media.
The battle between the golfers ended up being one of the most-watched The Match exhibitions, with an average of 1.2 million viewers. In the end, Koepka established himself as the winner of the feud with a final score of 5 and 3.
Subscribe to Our Latest Newsletter
To Read Our Exclusive Content, Sign up Now.
$5/Monthly, $50/Yearly