When to Leave Because of Stepchild? 15 Things You Should Consider
Bringing a new family member into your house might elicit mixed feelings. While stepparenting has obstacles, creating a caring and nurturing family dynamic can also be a rewarding experience. Find clarity and support as we delve into the question, "When to leave because of stepchild?" Let's dive in and explore this important topic together.
Unfortunately, there may be occasions when remaining in a stepparenting role is not the most excellent choice for one's emotional and mental well-being. So, when do you think you should leave due to your stepchild? Let's go into this complex subject and look for indicators that it's time to step back.
What is a Stepchild's Role?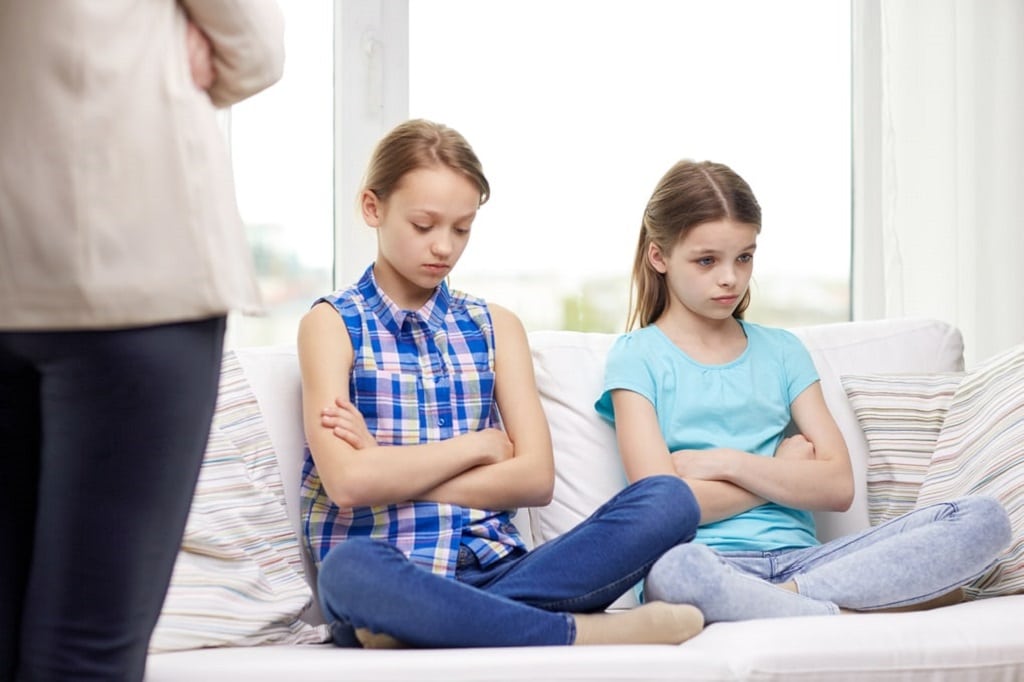 A stepchild is the biological or adopted child of one's spouse, but not one's own physical or adopted child.
Stepchildren can enter a family in numerous ways. A stepchild may be the child of one's spouse from a previous relationship or the result of adoption, in which case the offspring has no biological relationship with either parent. Some also loosely extend the term to non-custodial relationships, in which "stepparent" may refer to the partner of a parent with whom the child does not reside.
Stepchildren play an essential role in their parents' and siblings' lives. Stepchildren are often regarded as full family members with the same rights and responsibilities as biological children. In some instances, however, stepchildren may experience challenges or difficulties in their relationships with their parents or siblings. They may require additional support and guidance to feel wholly integrated into the family.
When to Leave Because of Stepchild?
The unfortunate reality is that stepchildren can frequently make a stepparent's marriage so intolerable that divorce appears to be the only option. As much as you may want to save your marriage, below you'll find 15 examples of when to leave because of stepchild problems
1. Your Stepchild Hurts Your Children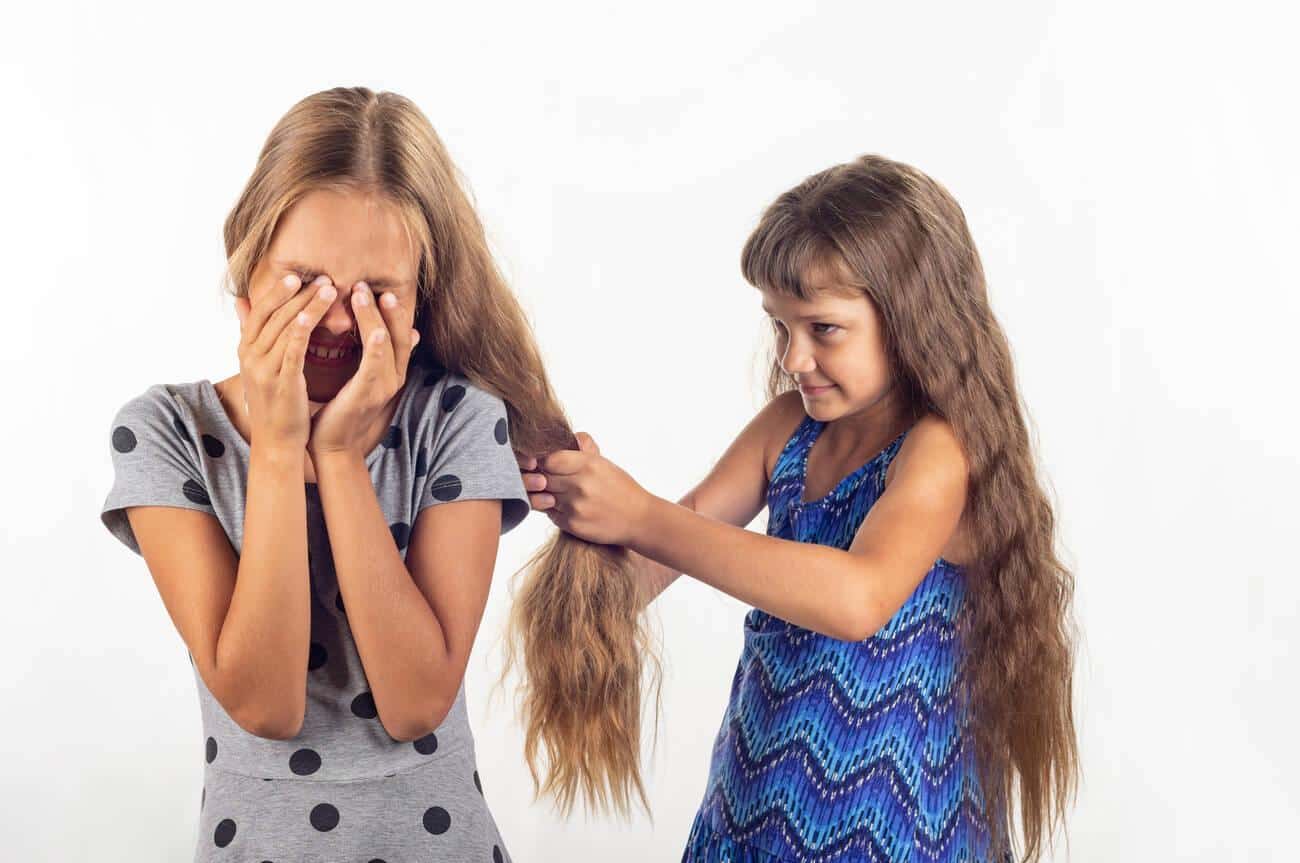 Kids get into fights and sometimes get hurt. That makes sense. What isn't normal is when one child hurts or picks on another child repeatedly for no apparent reason. If being kind and understanding, giving the proper punishments, and even trying therapy don't help, you might want to consider leaving the relationship.
Your top concern should be making sure your child is safe and healthy. If your stepchild hurts your child or puts them in real danger, it is up to you to decide how to keep them safe.
2. Your Stepchild Lies to Others About You
When a stepchild says you are mean or treat your kids better than they do, it hurts your heart and upsets you. On top of being annoying, it could cause your relationship to end.
It's hard enough to have to look into something to show your innocence to your spouse. It's much more complicated when your child tells other friends and family lies about you.
Depending on what your stepchild says, people, you've tried hard to get along with could criticize and even threaten you. When a stepchild lies to their natural parents, it can be a big problem, especially if your spouse doesn't allow you to show your innocence before accusing you.
3. When a Stepchild is Physically or Verbally Aggressive
Aggression, whether physical or verbal, is another indicator of toxic stepchildren. This can include verbal and physical anger, such as yelling, threatening, punching, or hurling objects.
Aggressive behavior cannot be tolerated for the entire family's welfare and well-being. If your stepchild consistently displays aggressive behavior, you may want to remove yourself from the situation by terminating the relationship, particularly if the biological parent has no control or is indifferent.
4. The Biological Parent Makes No Effort to Improve Family Life
Improving the conduct of a troublesome stepchild should be a group effort. If your partner makes no effort to improve their child's behavior, it is unlikely their behavior will ever improve. Most children will only heed their biological parents when modifying their behavior.
In many instances, disciplining a child who is not yours will only aggravate your relationship. It is normal to feel insignificant in such a relationship. That will harm your mental health, and it is impossible to feel at home. If it appears that nothing will ever change, your only viable option is to resign.
5. You Feel You May Be in Danger
Stepchildren who are adults are fully aware of what they do. So, you have every reason to feel scared or dangerous because of what they did. It's normal for you and your partner to argue, but if an adult man or woman threatens to hurt you, it's a bigger deal, and you should leave.
Also, they don't have to tell you directly what they want to do to make you feel unsafe. It could be what they do, how they talk to you, or how dark they seem. Give them room, no matter what, if you think they might hurt you or someone you care about. This is true even if it means you must stop being friends with the parent.
6. Your Stepchild is Manipulative
Someone who lives with or is close to you will often know precisely how to set you off. Your stepchild may emotionally manipulate or guilt you into giving them what they want by telling you that their mother enables them to do something or says something terrible about you. Your stepchild may also try to manipulate you into giving in to their desires by blaming you for hurting or failing to love them.
It can be difficult to recognize when someone is attempting to manipulate you. If you, your stepchild, and your stepchild's parents cannot resolve the issue, or if they do not appear to care about your worries, it may be time to call it quits.
7. When a Stepchild Disrupts Family Dynamics
Conflicts and stress among family members caused by toxic stepchildren can alter the dynamics of the entire family.
As a result, everyone in the family may be exposed to an unhealthy and stressful atmosphere, and you may need to remove yourself from the situation to safeguard your own mental and emotional health and your child's mental and emotional health, if any.
8. Your Children and Stepchildren Don't Get Along
If your stepchild makes your biological children feel unsafe or uneasy, you should terminate your relationship. When things have escalated too far, there is no reason to continue, whether they are distressing your child by mistreating them or attempting to lure your child into dangerous situations.
9. You And the Biological Parent Won't Compromise
When co-parenting and establishing house norms, you and your partner should always seek a compromise. If your partner refuses to compromise on these issues and you cannot set the norms in your own home, likely, this relationship will not succeed.
10. When Your Stepchild's Attitudes Keep Hammering on Your Self-esteem?
When you start losing your self-esteem in marriage, it's a clear sign that something is wrong; perhaps the source of the problem is your stepchild, spouse, or both. You began to believe you were not as much loved as you deserved.
At some point, you may begin to consider suicide as the only way to achieve everlasting happiness; this is the pinnacle of it all. You must immediately reclaim your sanity by consulting with your family therapist about when to leave because of a stepchild or what to do to rebuild your self-esteem.
Suicide never brings happiness; happiness only comes to those still breathing. So, you deserve to be happy for the rest of your life; if it doesn't go, call it quits and focus on establishing yourself outside of the blended family.
11. Your Stepchild Makes You Feel Unsafe
This is more of a problem with older adolescent and adult stepchildren who are in control of their actions and aware of the consequences, unlike younger children who may not be aware of the damage their actions may cause. Your stepchild may be threatening or inflicting physical or emotional injury upon you.
Leaving may be the best way to protect yourself if your stepchild's behavior makes you feel unsafe around them or frightened for your safety in your household.
12. Your Mental Health is Suffering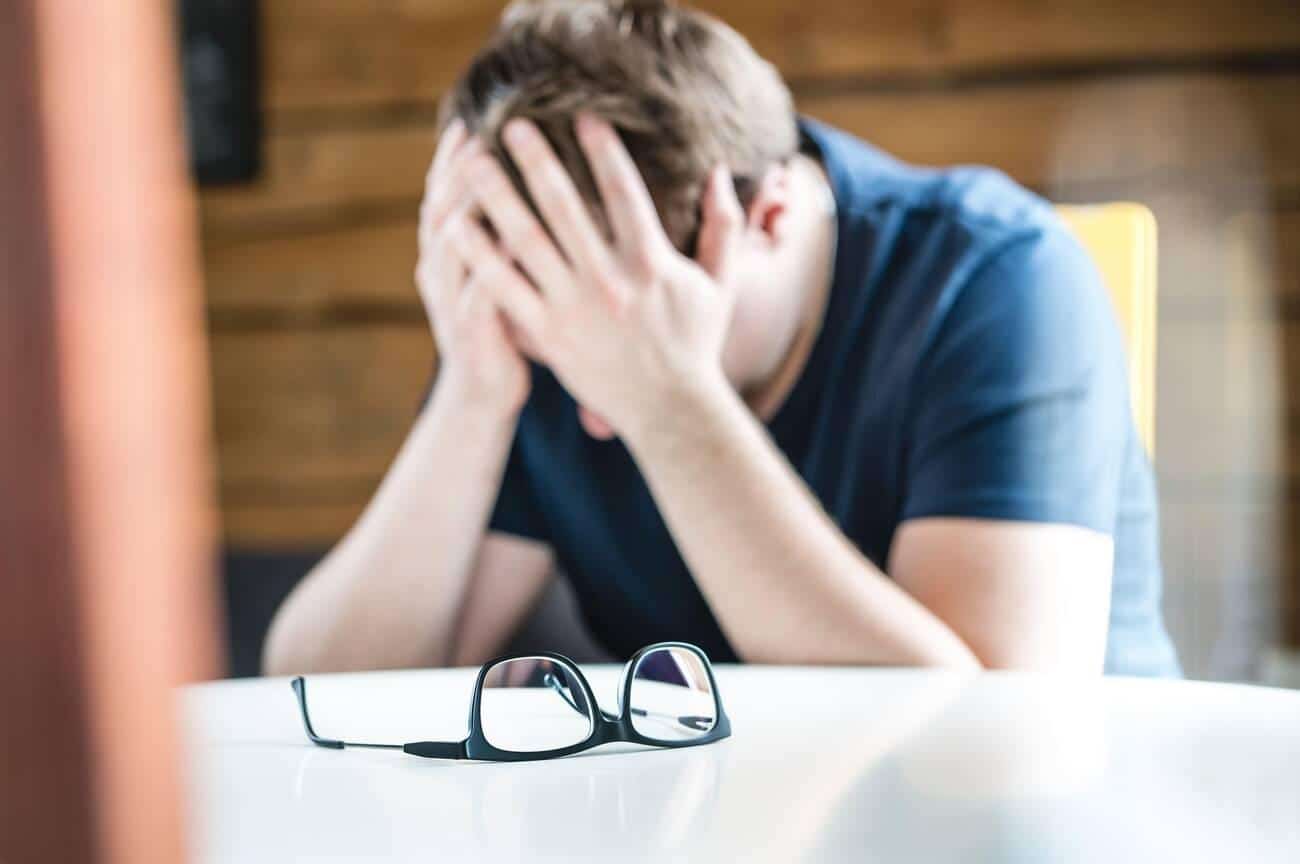 Having ongoing issues with your stepchild can have a detrimental impact on your mental health, causing you to experience at least one of the following negative emotions:
Depending on how your stepchild treated you in the past, you may begin to harbor resentment towards them. This wrath may occasionally seep into your relationship with your partner.
As you work harder to be a decent parent to your stepchild, you may also experience a decline in self-confidence. This will inevitably lead to errors.
If you continue to experience emotional suffering, it may not be easy to reclaim your life.
13. Your Child is Miserable In The Family
As a parent, you're probably inclined to prioritize your children over your feelings. So, if a step-sibling is ruining your children's lives and nothing is being done to stop it, it may be in everyone's best interests for you to leave.
14. The Love is Fading in Your Relationship
In a blended family, the affection between two partners may diminish. This could be due to a lack of alone time or a dislike for their parenting style. If the burden of co-parenting each other's children leads to constant conflict, this can erode love.
If you cannot improve your relationship despite taking measures such as family counseling, this may be your cue to end the relationship.
15. You are Trying Way Harder than Your Spouse
Both marriage and parenting necessitate the participation of both partners. If you are the only partner attempting to be a decent co-parent to your stepchild, and your spouse is not nearly as committed, you should consider leaving.
Read More: Top 20 Things a Step-parent Should Never Do
Ways to Fix Step-Child Problems
Even though your stepchild may be giving you a hard time, there is still hope if the situation has not yet reached the abovementioned stages. You can attempt to repair your parent-child relationship by implementing the following strategies:
To determine your stepchild's issues, have a heart-to-heart conversation with them. They may be experiencing emotional trauma that is causing them to behave in a hostile manner toward you and others.
Examine yourself to determine what you feel and why you feel when your stepchild acts in a certain way. You may obtain insights that may assist you in controlling your emotions and making better decisions.
You can establish household rules for each family member and what should happen if they are broken. Include your stepchildren in this to demonstrate that you value their opinions. You should also be prepared to apologize if you make a mistake.
Be Friendly to the Biological Parent
Maintaining a healthy relationship with the child's biological parent is essential. Never badmouth the ex-wife or ex-husband in front of the child, and always include them in significant decisions.
Therapy may save you from a lifetime of toxic behavior. Therefore, do not hesitate to consult a counselor before the situation becomes dire. Sometimes the stepchild needs assistance, and it may be best to hire a licensed professional. Even if the whole family ends up in counseling, it will be worthwhile.
Sometimes, having your companion on your side is sufficient. Attempt to keep them informed of the current situation. They may be unaware of the dire problem, so telling them is the best action.
Takeaways
Building a relationship with a stepchild can be difficult, but it is essential to remember that they are not the antagonist. A blended family requires time and effort to acclimate, and communication is essential. If a stepchild's behavior causes harm or danger to others despite repeated interventions, it may be necessary to contemplate ending the relationship.
Prioritize the safety and well-being of all minors involved and, if necessary, seek professional assistance. Ultimately, every circumstance is unique, and the individual's responsible for making the best choice for themselves and their family.
Frequently Asked Questions (FAQs)
Check out some of the frequently asked questions on step-parenting-related matters.
Do stepchildren cause divorce? 
While it is unjust to blame stepchildren for a failed marriage, blended families can face additional obstacles that can strain a union. The divorce rate appears to be higher for second marriages in which both partners have offspring from previous relationships.
How can step-parents handle toxic stepchildren? 
Stepparents should collaborate with the biological parent to resolve the stepchild's behavior and recognize that the new family dynamic may frustrate the stepchild. Behavior can be improved by fostering better relationships and addressing their frustrations.
Should step-parents give up too quickly?
Before calling it quits, step-parents should give the marriage some time to improve. Different stages of life can make it challenging for stepchildren to adjust, but with time they can grow to appreciate their new family. Additionally, family therapy may be helpful.
Can adult stepchildren cause issues in relationships? 
Establishing a relationship with adult stepchildren is always the best course of action. However, if they refuse to be friends or cause problems in the relationship, it may be best to distance oneself from them.
Subscribe to Our Latest Newsletter
To Read Our Exclusive Content, Sign up Now.
$5/Monthly, $50/Yearly