What is Waste Management?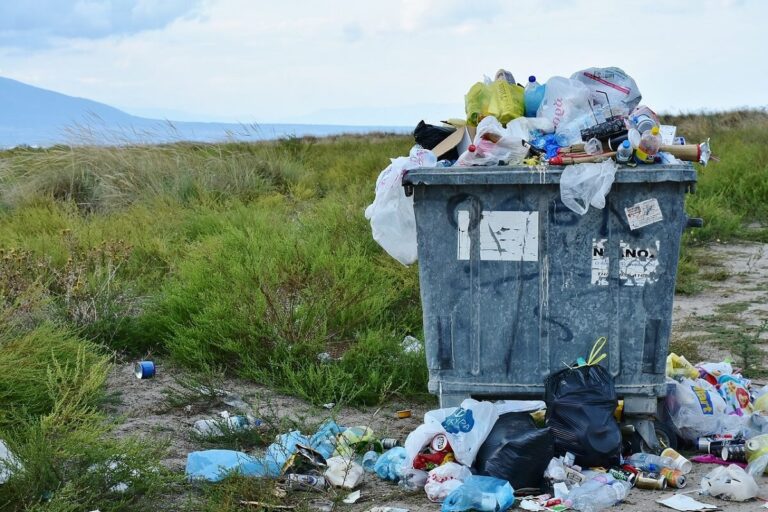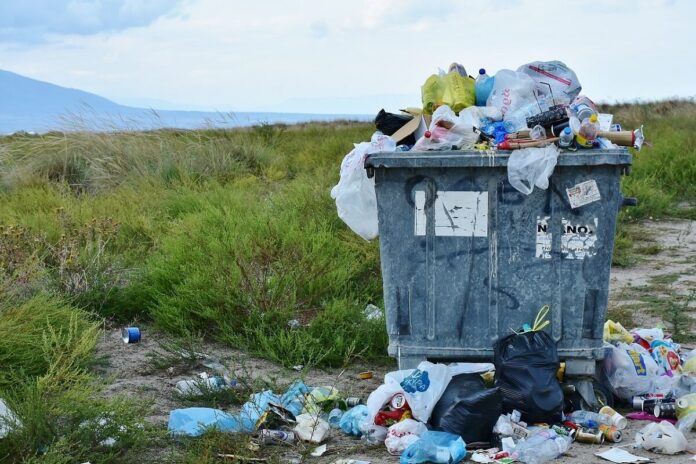 Have you ever wondered what happens with the garbage you generate at home or at your office after you take out the trash? Did you know that disposing of your waste properly can have an impact on your health and the planet? If you're interested in learning about this topic, in this article we will talk about the different ways in which garbage is usually handled, and why waste management companies are extremely important in today's world.
Defining Waste Management
First of all, let's learn what we talk about when we say "waste". In this context, waste in waste refers to unwanted or unusable material that humans produce and that can have different forms. It can be liquid, solid, or gas with each having its own disposal method.
Now, the definition of waste management is pretty straightforward: it refers to the processes and actions required to manage waste from the moment it is created to its final disposal. Some of these actions include the collection, transport, treatment, and disposal of waste, as well as monitoring and regulating the process.
Why is Waste Management Important?
Over the past few decades, waste management has become increasingly important in our society. Waste is usually generated in households, factories, construction sites, refineries, and nuclear power plants. As the population increases and our lifestyles change, the result is the generation of more and more waste. If that waste is not managed in the right way it can cause serious problems to our health and the environment. For example, according to the World Wildlife Fund (WWF), an estimate of 8 million tons of plastic end up in oceans each year. In order to prevent this from happening, waste management companies come to play an essential role.
What are Waste Management Services?
Waste management services are businesses or agencies that deal with the garbage we generate at home and unwanted materials. Given that there are many different types of waste, they usually require several different methods of handling and disposal. While some companies may only specialize in a single aspect of this business, others offer a range of waste management services. These may include residential waste disposal, landfill management, and recycling services.
What is a Waste Management System?
A waste management system is a strategy a company uses to dispose of, reduce, reuse, and prevent waste. These strategies can include methods like recycling, composting, incineration, landfills, bioremediation, waste to energy, and waste minimization.
What are Some Waste Disposal Methods?
Nowadays there are multiple ways and methods to dispose of waste properly. Most of the modern waste management strategies are aimed toward sustainability. Some of the main methods used nowadays are:
-Landfills: This method is prevalent, especially in the southern hemisphere. Basically, it consists of throwing waste in landfills. In this process, waste is buried in the land, which eliminates bad odors. However, using the landfills method requires big areas of land, and due to a lack of space in some places, this method is being used less as a form of waste management
-Incineration: This is a method in which solid waste is burned at high temperatures. This process turns waste into gaseous products. Incineration is popular in areas where they ran out of space for landfills, given that it reduces the volume of waste by up to 30 p
-Recycling: Also known as physical reprocessing, recycling is the process of converting waste into reusable material. It is ideal to dispose of inorganic waste such as plastic, glass, and metals. However, organic waste can also be recycled. Composting, for example, is an excellent way to turn organic waste into fertilizer.
-Waste to Energy: This refers to the process of generating energy in the form of electricity and/or heat from the treatment of waste. It can also mean processing waste to turn it into a fuel source.
What Type of Services do Waste Management Companies Offer?
As we have already discussed, different types of waste require different types of disposal. For example, imagine you have an old mattress you can't use anymore. You can't just put it in your garbage can! A waste management company can pick it up and take care of it to begin its recycling process. Or imagine you work in construction and renovation projects. What happens to all the big pieces of waste generated there? You guessed right, a waste management company handles them.
Twin Bridges waste management, for example, is a company that specializes in recycling. They collect the recyclable waste that you have previously sorted –whether it's at your home or at your business– and we take it to their recycling plant. There, they put it through our Green Machine technology, where it goes through a process that categorizes it by material type. Finally, they ship your recycled materials all over the world for reuse.
Do you use waste management services at home or at your business? If you have any further questions about waste management, please leave a comment below.
Subscribe to Our Latest Newsletter
To Read Our Exclusive Content, Sign up Now.
$5/Monthly, $50/Yearly