T20 World Cup: Virat Kohli Shows that Class is more Important than Form
Did Virat Kohli shed a tear after his incredible chase under pressure? As all the bottled-up emotions rushed out of him, he was down on his knee, striking the ground twice. This chase against Pakistan in a world cup might simply take the cake in an already incredible career. It's a format he's not used to; he'd taken a break to deal with what he saw as unjust treatment after his captaincy was stripped away ("only MS Dhoni phoned me," he'd remark), and he needed that time to rediscover his love for the game. "I believe that was fate. "I would rate this higher (than the Mohali chase against Pakistan)," he would conclude.
A top-order collapse, a mix-up that ran out the pinch hitter, and when it became evident that Hardik Pandya wouldn't be able to escape the shackles of Pakistani pacers' hard-lengths, Kohli had to do it all on his own. Against all odds, the gladiator who enjoys demonstrating to the world who is boss won.
Failure isn't a death sentence, but not making changes could be. – John Wooden
When, by his standards, there were no more runs, the Delhi guy was criticized in every way possible. Well, he hadn't gotten a perfect score in over two years, and that was his only mistake.
Former cricketers used the "opportunity" to make fun of him, and some people said he should stop playing T20 cricket.
But, by his usual standards, Virat Kohli didn't let those failures get to him. And his match-winning 82 against Pakistan in a nail-biter proved once again that he is the personification of the saying "form is temporary but class is permanent."
So, what's different about this knock? There are many ways to look at it, but in the end, the brutal attack on Babar Azam's team at the MCG on Sunday has shown that this man is different.
Imagine trying to win a high-stakes game on a big field like MCG when you've lost three of your best batters and need to reach 160 runs. It would take a lot of strength and grit to get the team to the finish line.
He may not have gotten off to a great start, but he kept his cool and raised the stakes when he needed to. The best part was that Virat never showed signs of stress. Even though the price he was asking for kept going up, he kept his cool, and his confidence was obvious.
With Hardik Pandya by his side, Virat Kohli built on his innings and used his strokeplay to beat even a world-class seamer like Shaheen Afridi.
The 53-ball score, which had 6 boundaries and 4 overs, showed that maturity was in top gear. Planning helped, and keeping the scoreboard moving kept their chances alive.
And who could forget how he ran for singles after being out on a free hit? That was a class act.
The man has won many games for his country in many different ways, but this one would have to be at the top of the list, if not the best of all time, given the circumstances.
And, being a humble man, he said, "I don't know how that happened. I don't know what to say."
But the tears at the end showed how much pain he had kept to himself during the "lean phase."
"Yes, I'm not done yet," Virat might have been thinking.
Let's forget the hard times and the harsh words that were said about him. The next time someone sits back and criticizes a legend, he can't let go of the fact that class is always important.
Going back to what Wooden said, you might fail, but if you don't try to change, it could be bad and put you down.
Yes, Virat is kind, and he can also struggle, but making a big deal out of something just to get it in the news is completely uncalled for and unwarranted.
India has scored 14 runs in four overs following the power play. Worse, at the timeout after the 10th over, the physio was out, rubbing Hardik Pandya's knees; he had felt a niggle even at the nets on the eve of the match. The pressing question at the time was, "Where were the runs going to come from?" Who were they going to pick on? A win against the Pacers would be impossible without major hits. But who would ring that cat's bell?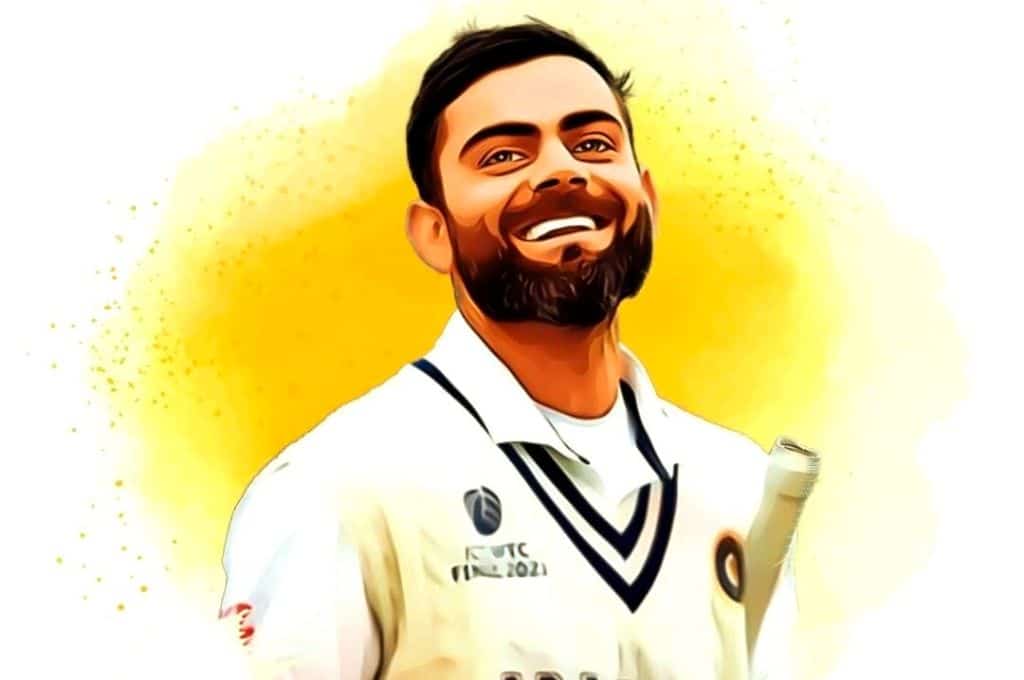 Another point was raised: who would go for it? A youthful Hardik Pandya would have opted for the senior Virat Kohli who was present. However, the matured IPL captain Pandya now prefers to wait until the end of the game, drag the game, and watch the younger players fling the bat around while he deals with the finish.
Would Kohli be the one to initiate the attack, given that he possesses the weaker firepower of the two and India may require Hardik for a more explosive finish later? A minute has passed. With the pacers' approaching return, something had to be done right away.
Hardik walloped over long-on off Mohammad Nawaz, the left-arm spinner, off the first ball of the 12th. So, is it going to be Hardik who takes the risk? However, Kohli came rushing out to hit a six. Hardik then repeated the action. That's three sixes in a row. So, perhaps both are starting to fade, or perhaps they choose the bowler to pursue: Nawaz.
It turned out that they were after the bowler, as they once again chose to wait and look for the bad ball. Shadab Khan bowled one in the 14th over, but the pacers didn't bowl many more after that. Tick, tick… The time bomb continued to tick.
Kohli raced out to flick a Naseem Shah ball to the fine-leg boundary. Just as he did earlier against Shaheen Afridi. Charge out and see if the bowlers make a mistake. It happened again, but the pacers had it under control.
Meanwhile, Pandya was assuming his aggressive stance and waited for any mistakes. Haris Rauf made no mistakes. Naseem did not fare much better in the 17th over, conceding only 6 runs. Pandya holds his form, waiting while flailing at thin air.
They had to go for it with 48 needed off 18 balls, right? Kohli hit the first ball from Shaheen, a short one, to midwicket. Kohli would do a Pant two balls later: a one-handed slice over extra cover for a four. Two goals have been scored, but many more are required. Shaheen, too, went to great lengths, and Pandya was unable to keep up. Kohli hit the fine-leg boundary with the last delivery of Afridi's 18th over. There have been 17 runs.
Pandya was clearly going to wait for left-arm spinner Nawaz's final over; he wasn't going to hit the pacers. But without it, the game cannot be won. And it had to be done against Haris Rauf, Pakistan's finest bowler on the day.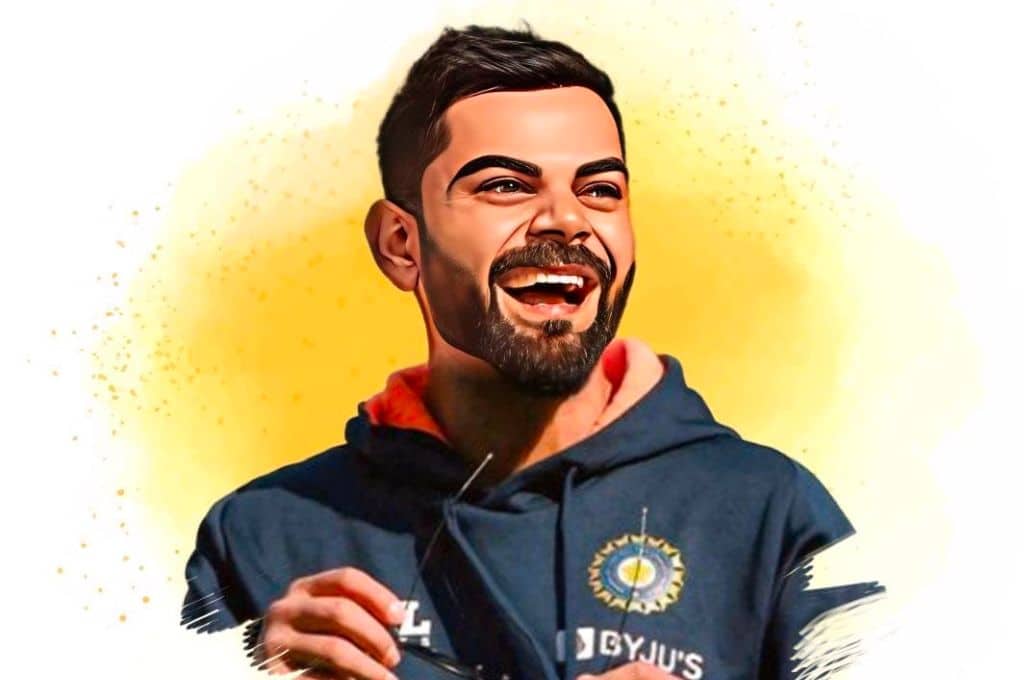 Rauf began the 19th over with a ball in the Pandya slot, but he was unable to swing it beyond the deep midwicket fielder for a single. Rauf delivered another powerful length short ball – short and ascending outside off – and it soared past Pandya's flashing blade. Another difficult length, another miss. On Indian pitches, all three balls to Hardik would have gone for sixes. But not in this case.
It took Kohli's incredible talents to get it off here at the MCG. Powerhitters' swings would not enough. Even as Rauf threw another hard-length ball, Kohli nearly flat-batted it over the straight boundary for an incredible six. Rohit Sharma was applauding with admiration from the dugout.
The next ball was a little fuller and bent in, the length a nod to the previous shot that had forced Rauf, who had made MCG his home pitch, to abandon his intentions. Kohli miraculously swept it away over beautifully with a fantastic short-arm swat.
"This boy is a genius," Ian Smith would exclaim on air.
It was down to the final over. Nawaz with the ball and India appeared to have the proper striker in Pandya. With 16 runs needed, he went for it first ball. But he went too far over, taking the cow corner instead of the straighter long-on. Mistake. He misplaced his prized possession, the shape.
It was all back to Kohli as Dinesh Karthik took just a single off the next. Kohli smashed a six off a high full toss, including a free hit and a wide. The next ball was sheer lunacy, prompting Rohit Sharma to exclaim in the dugout, "Kya hua?!"
Even when a full ball smacked into the stumps. As the ball rolled to third man, Kohli ran three. However, Kohli will be left stranded for the final ball after Karthik was stumped.
Kohli had done everything he could to keep the match going until the final ball, but its fate was now beyond his control. After a brief conversation, all he could do was stand at the non-end striker's and watch R Ashwin. Did he tell Ashwin to go for a super over, or did he urge him to go for the win? Nawaz, however, slipped in a leg-side wide under pressure. Ashwin smoothly scooped the next ball, the game's final ball, over mid-off to guarantee Virat Kohli had his moment: he would punch the ground like a man possessed. A man with enormous talent as well as an unending desire to win.